Top 10 Best Vietnamese Movies That You Can Find On Netflix
Netflix is where you can find literally any movie or TV series you like from all around the world, including these best and most enjoyable Vietnamese movies that you can find on Netflix.
Struggling for something new to watch on Netflix during social distancing? Already binged out on all the popular shows and movies? Well, what about giving some classic Vietnamese movies a try?
Check out this list of the 10 best Vietnamese movies that are on Netflix, and are highly rated on different sites.
1. Good morning and good night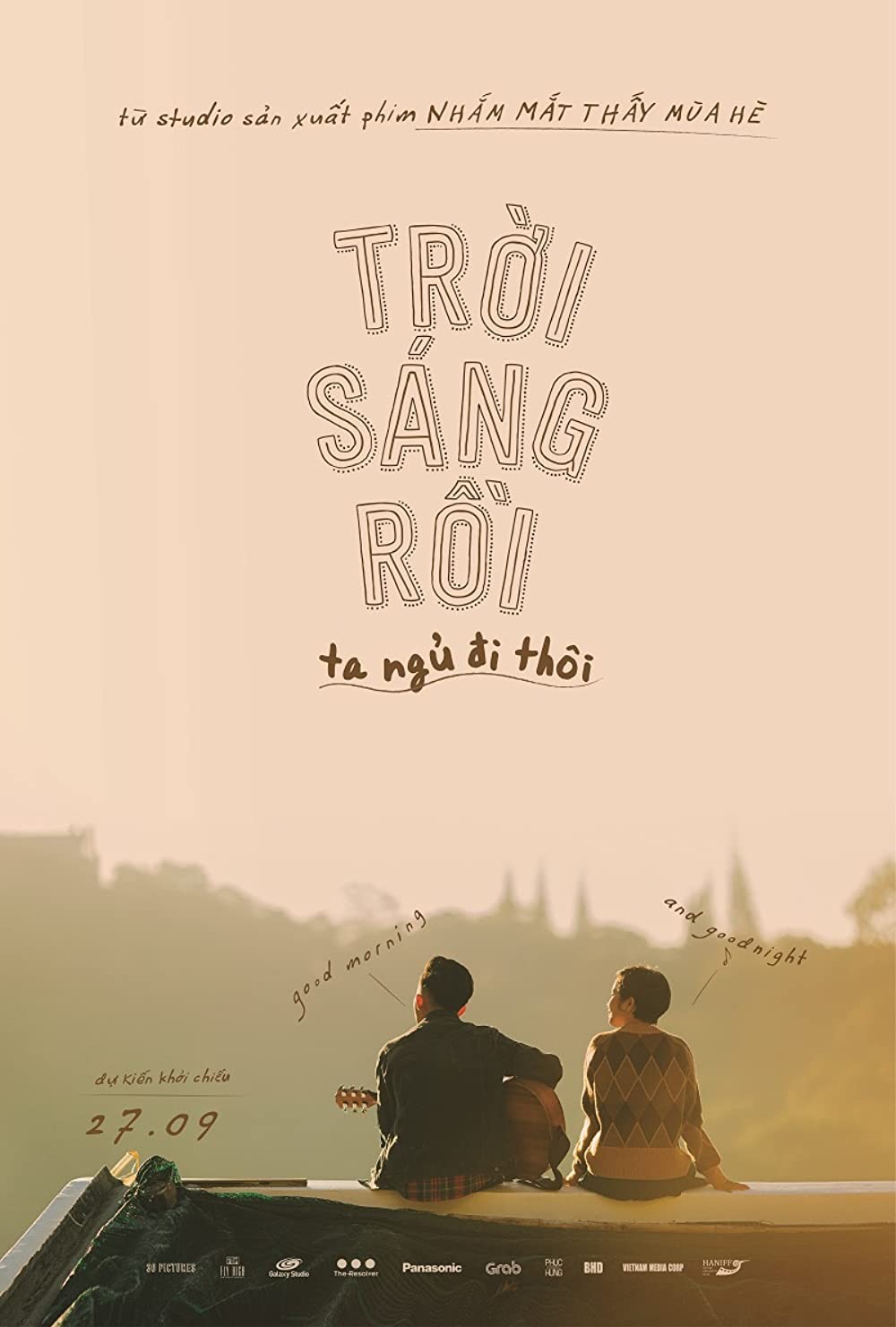 Photo: ImDb
Tam, an indie composer, unexpectedly meets Thanh, a motorbike taxi driver, in Sai Gon on a beautiful morning. They decide to spend the whole day just wandering and singing songs about life, mistakes they've made, and the burning dreams in their hearts. But little does Tam know, it is Thanh's last day in Sai Gon.
Director Statement
"The story of "Good Morning, And Good Night!" has been developed based on my personal experience after living in Saigon for 14 years. I came to this city with an old-fashioned heart spending time discovering the beauty of the past. I love acting like a traveler walking around the historic center, letting myself wander in the alleys, and tasting a fried banana cake at a street corner. I love to talk with mid-age men & women I randomly met on the way and asked them about how did Saigon look like 30 or 40 years ago.
In 2015, I had a chance to talk with an old Britain man in a vintage coffee shop at the backpacker area. He had visited Saigon many times since the 1990s. Every time he came back to the city, he realized that some old buildings had been replaced by skyscrapers or shopping centers. He told me that "I think this is the last time I visit your city. I don't want to miss something when I discover that it has been destroyed by somebody...I love this city so much, and I hate to see the way it's forced to become right now".
His thought has inspired me to think about making a movie about the going-to-be-missed things in our daily life. It can be a mid-century bridge, a pagoda's sunny backyard, a wooden bench in a church for Hoa people, an indie song being played through a Sony cassette in a coffee shop, an empty seat on the bus to Ben Thanh market, or simply a lovely strange person I only met once in life. Those little things have to be told or they will die. And when they die, I won't be able to remember who I am, how I feel, and why I stay in this world.
I know I have to capture them with a heart-warming story before they're faded into my memory as time goes by. I know I will let the characters sing out their feeling because I am a music lover. I know I will tell this story like a journey full of love for life, passion for dreams, rhythm for the hearts, pain for the past, and hope for the future."
2. Camellia Sisters (Gai Gia Lam Chieu)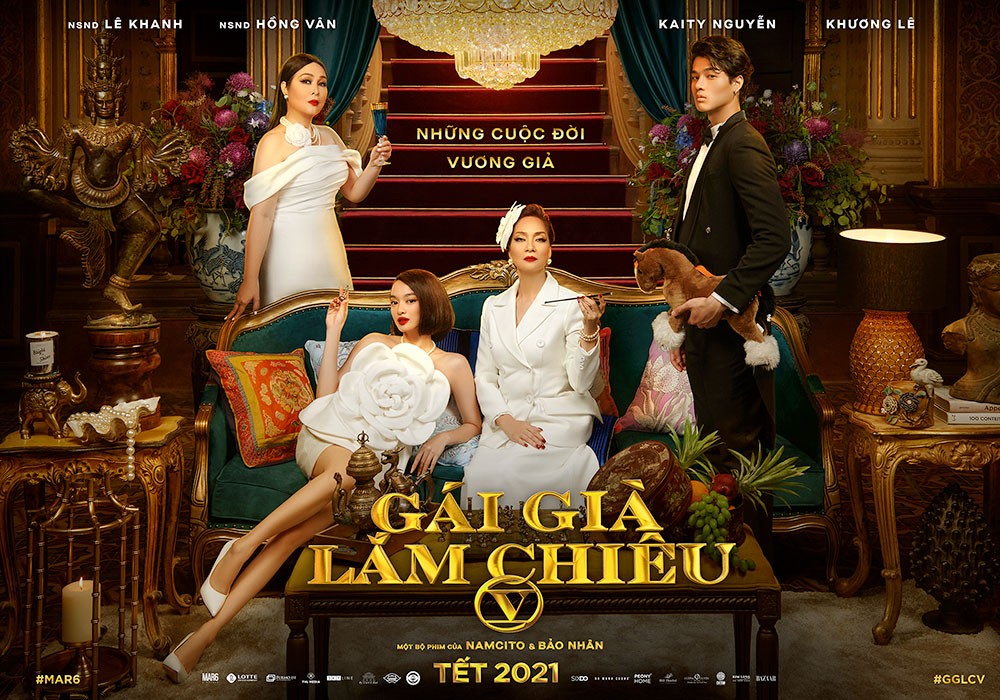 Photo: ĐPCC
Kicking off the list is newcomer Camellia Sisters, which premiered on Netflix in June 2021.
The plot revolves around the themes of fame, fortune, and a love triangle between the three sisters of the royal Ly family - Ly Le Ha (Le Khanh), Ly Le Hong (Hong Van), and Ly Linh (Kaity Nguyen), famed for their antique collection and auction circles. The night before an antique auction, a family treasure is stolen. This sparks tension as untold secrets surface and unravels themselves. A tale of love and deceit masqueraded as a perfect Vietnamese novelty. Beyond the film's plot, the movie is set in the picturesque ancient capital of Hue and captures the natural beauty of the city. Cue-deprived wanderlusters missing this beautiful country!
3. Saigon, I Love You ('Saigon, Anh Yeu Em')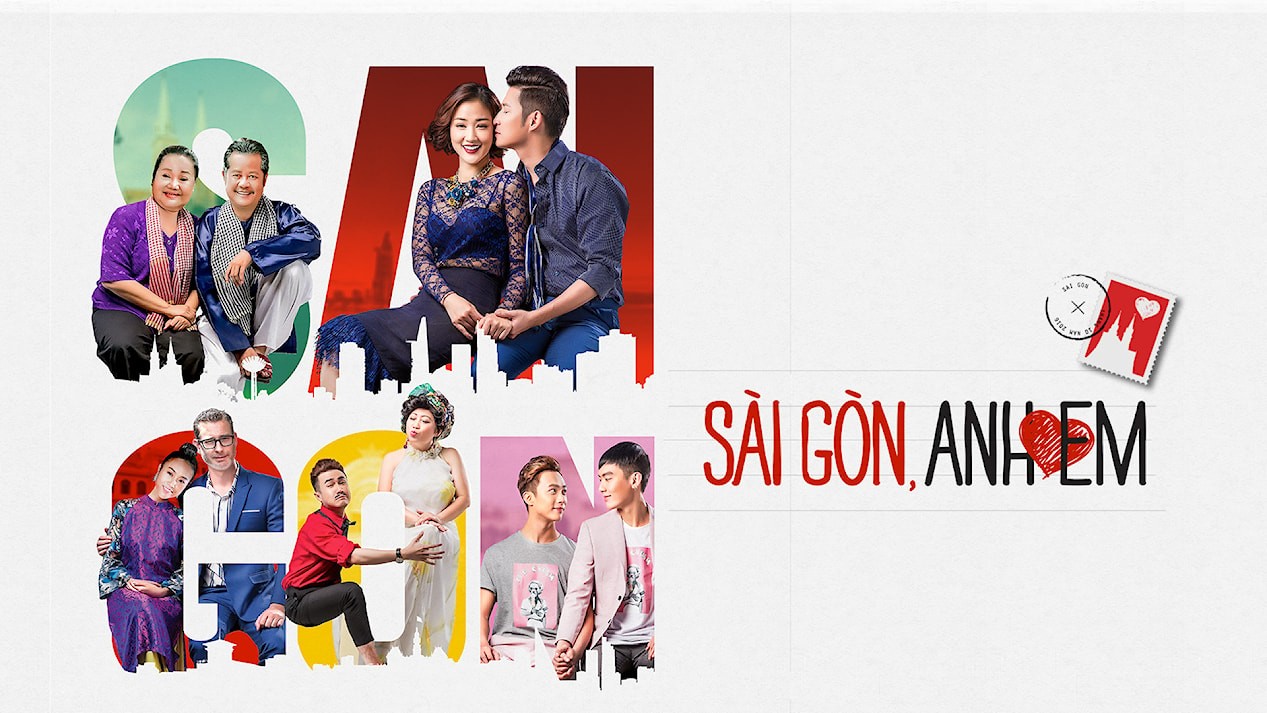 Photo: VieON
This award-winning romantic comedy film produced by Ly Minh Thang in 2016 connects five different love stories set in Saigon. From a love-hate relationship between a mother and a son to a reunion between soulmates, 'Saigon, I Love You' is a feel-good film that pays tribute to the sights, scenes, and sounds of Saigon while revealing distinct cultural nuances.
In 2017, the film made global waves when it won a Golden Kite Prize by the Vietnam Cinematography Association for the best feature film, the highest distinction in Vietnamese cinema, best-supporting actor (Huynh Lap), best screenplay, best production design, and best music.
The film has won several awards including Best Feature Film at the Golden Kite awards and saw a limited release in Australia where it was successful among Vietnamese Australians.
4. Dreamy Eyes (Mat Biec)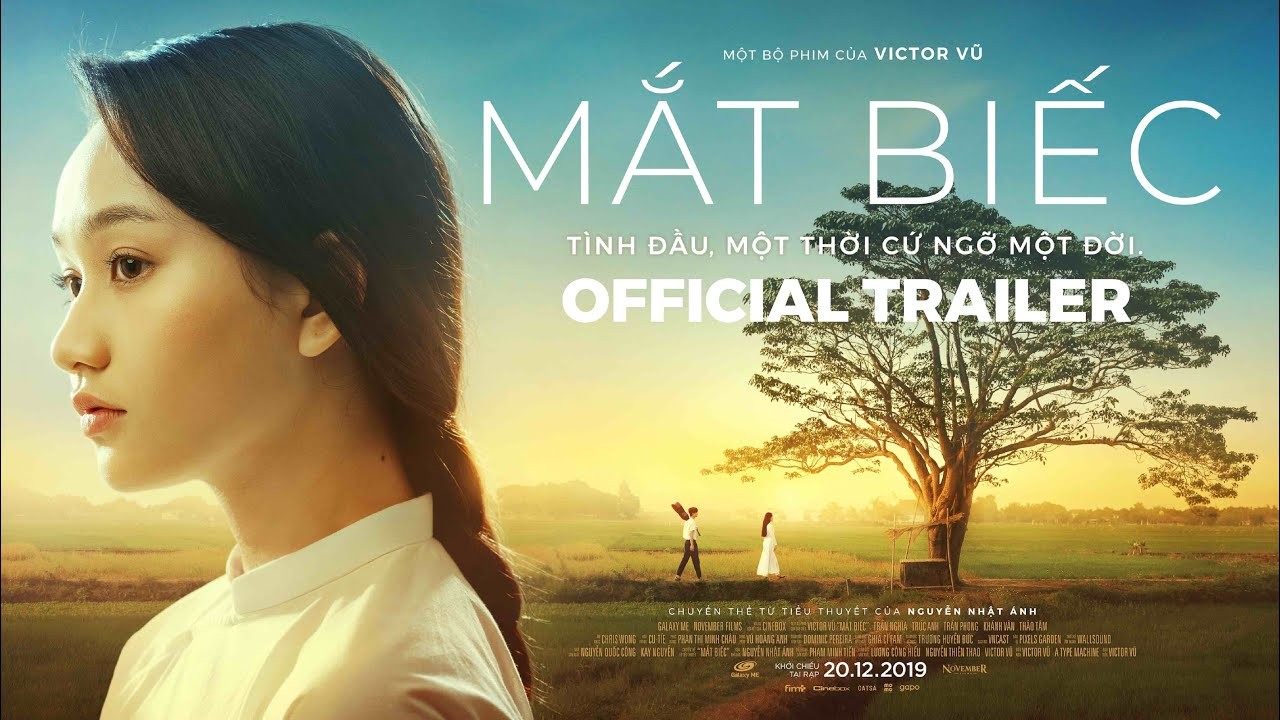 Photo: Galaxy Studio
Adapted from Nguyen Nhat Anh's novel of the same name and directed by award-winning director Victor Vu, Dreamy Eyes tells the story of a six-year-old boy Ngan (Tran Nghia) who falls in love with his childhood best friend Ha Lan (Truc Anh). Through heartbreak and betrayal, Ngan's unrequited love for Ha Lan endures for a generation in this sweeping romance. In a cruel twist of fate, Ha Lan finally realizes her biggest mistake, missing her chance to tell Ngan how she feels for him, as he gets on a train and leaves the hometown forever.
Albeit cliché at times, the Netflix film makes up for it with breathtaking cinematography. Think sentimental love scenes against a picturesque backdrop of Vietnam bathed in golden light. The tone of the film also adopts an innocent and childlike narrative which lends itself to a tearjerker reminiscent of your own first love. And to quote the soul-breaking end, "In this life, there are two things you should never miss. The last bus home. And the person that truly loves you."
5. The Scent Of Burning Grass (Mui Co Chay)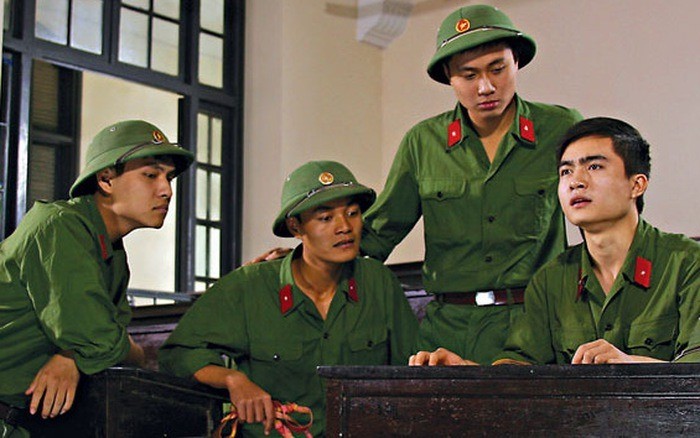 Photo: Baolaodong
It's hardly a surprise the Vietnamese film regulators would choose The Scent of Burning Grass to be the Southeast Asian nation's Foreign Language Academy Award entry last year. Epic in scale (at least in the country's terms, with its protracted and highly pyrotechnical battle scenes) and carrying ample political significance (it marks the 40th anniversary of one of the bloodiest episodes in the Vietnam War), Nguyen Huu Muoi's film ticks every box in how Hanoi would want the country and its film industry's presence to be felt in the US.
But it's also inevitable that the 97-minute film, which is based on memoirs from real-life soldiers having fought in the 81-day defense of the Quang Tri citadel against US-backed South Vietnamese forces in the summer of 1972, wouldn't really register with Academy members helping to finesse the shortlist. Bookended by an aged survivor's lament about his fallen comrades and motored by many a trope of the classic war-film genre, Scent probably takes too much of its cue from Saving Private Ryan – while naturally not being able to match the visual, stirring spectacle of Steven Spielberg's Hollywood blockbuster because of its economic, technical and political constraints.
Nominated 'Best Foreign Language Film' at the 85th Academy Awards, The Scent of Burning Grass weaves together the stories, memories, and memoirs of real-life North Vietnamese soldiers, who fought in the ferocious 1972 battle of Quang Tri.
The film follows the story of four patriotic Vietnamese soldiers with seemingly different characters: Hoang the child-faced poet; Thang the thinker who pens an essay (correctly) predicting a win for the communist north in April 1975; Thanh the prankster, and Long the 'lover boy' hailing from a dysfunctional family. At the helm of the platoon is Phong, the harsh yet kind father figure to the boys.
A film that carries ample political significance, The Scent of Burning Grass combines themes of romance, nationalism, and even attempts at humor. What accords The Scent of Burning Grass its Oscar status is its adherence to character development and narrative-flow convention.
6. Furie (Hai Phuong)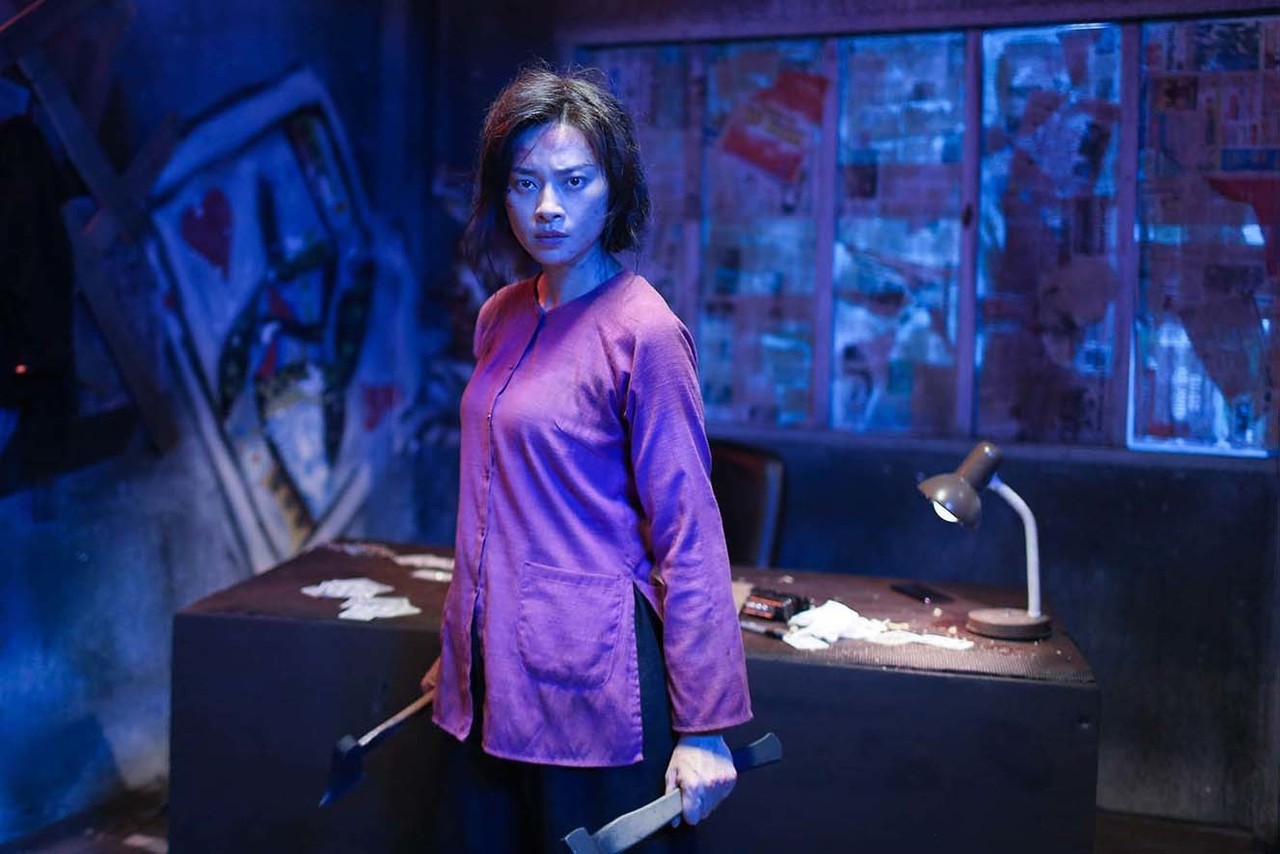 Photo: Nguoilaodong
Another kidnapped child, another parent on a quest for revenge and/or justice. This time around the parent in question is a struggling Vietnamese single mom in writer-director Le-Van Kiet's Furie, a modest but engagingly familiar actioner that has just a fresh enough point of view to make it worth a look for fight fans. The film is the perfect choice to close out the Udine Far East Film Festival this year for its ideal mix of fisticuffs, a wholly watchable lead and is a selection from a country we see too little from outside Asia.
Furie follows a similar pattern to Kiet's 2016 crime drama The Rich Woman — the child is abducted, woman faces down the enemy to get the child back — and is very much in line with Kiet's drift toward genre material after starting his career with the more thoughtful coming-of-age drama Dust of Life. Reuniting with Veronica Ngo (Star Wars: The Last Jedi), Kiet puts an aggressively maternal spin on some tired material and winds up with a moderately juiced diversion, with a great deal of the credit for that going to Ngo. The corny closing frames (including the end credit scroll) give Furie a distinct television vibe, partially undoing its more cinematic preceding elements, but this is a minor quibble considering that it will probably work best on a smaller screen, and will likely find its broadest audience via streaming. Nonetheless, Furie will find some life on the genre festival circuit, according to Hollywood Reporter.
7. Good Bye Mother (Thua Me Con Di)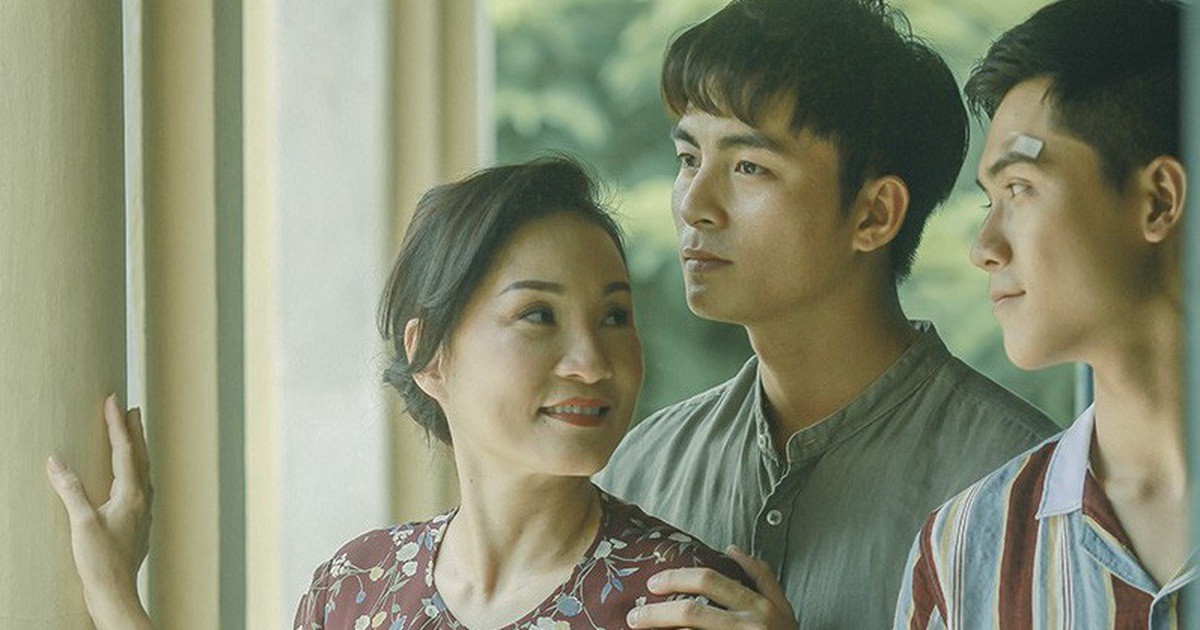 Photo: Hanoimoi
Good Bye Mother placed amongst the 'Top 10 Most Watched List' on Netflix Vietnam within just 3 days of its launch, a rare and commendable feat for a Vietnamese film.
The LGBTQ film follows Van (Lanh Thanh), the heir of a Vietnamese clan, who returns home from the US for the first time in nine years to complete his father's funeral matters. Along with his return, Van brings with him Ian (Gia Huy), his Vietnamese-American boyfriend. Tension rises when the couple is initially unable to come out about their relationship because of the taboo involved, especially in rural Vietnam. This forces Van to explain the nature of their relationship to his mother amid juggling his filial duties.
8. Hollow (Doat Hon)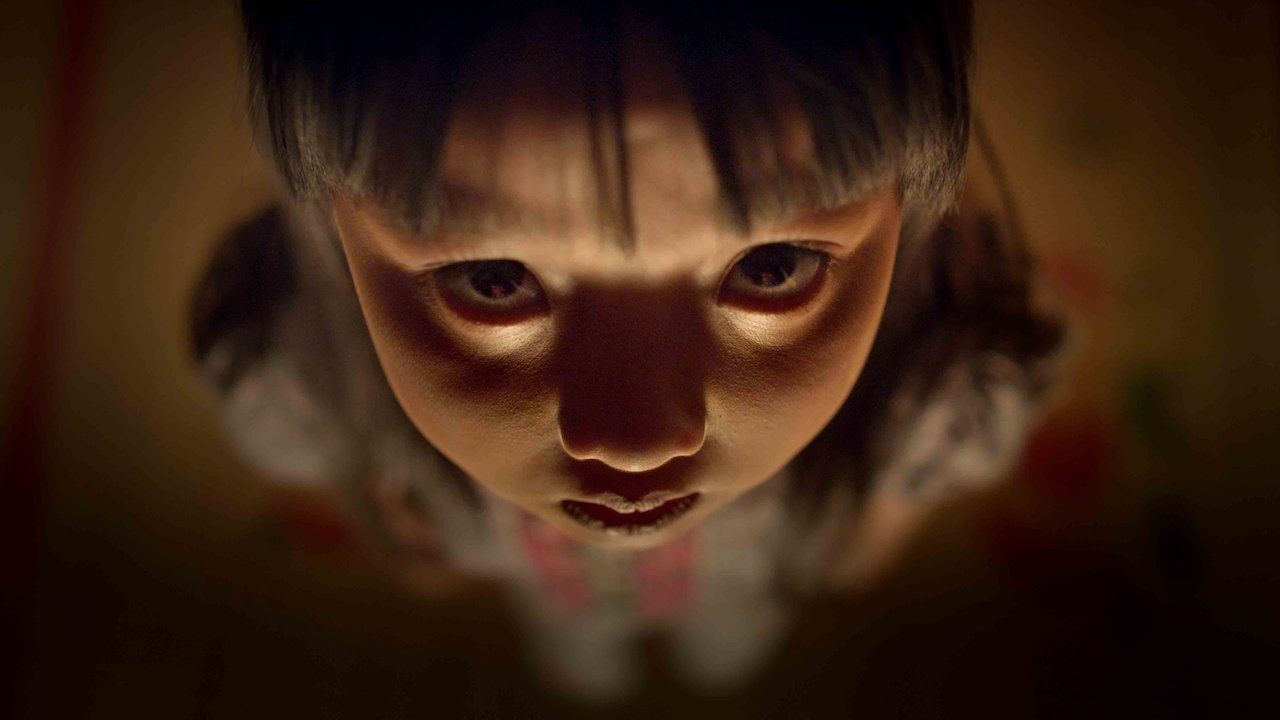 Photo: Vietnam Studio
A girl in torn clothes and with a bloody face stands hesitantly on edge of a bridge. Shaking, she clings to a doll used for shamanistic rituals. Tears roll down her face, mixing with the blood, and she finally makes the decision to throw herself into the water.
At the opening of a temple, the shaman Linh gives praise to the real-estate entrepreneur Huy for his donation; the latter is present at the ceremony with his wife Diep and their six-year-old daughter Ai. Diep's daughter from her first marriage arrives at the ceremony late, her uncle Thuc accompanying her into the temple. When Ai asks to go to the bathroom, her mother asks Chi to take her. When the two exit the temple, Ai catches a batrachian; when she shows it to Chi, the latter begins to retch, a clear symptom of secret pregnancy. As Chi vomits, Ai walks away and heads towards the river, which runs nearby. A doll under the grate of a drain catches her eyes. But when the little girl tries to get it, a presence drags her into the water. Unaware of what has happened, Chi returns to the temple, but the little girl's mother immediately asks her where her step-sister is. The girl's disappearance sets in motion an intense wave of family dramas, other-world possessions, and secrets that cannot be confessed.
After having directed an ambitious, melodramatic epic on the experiences of the South Vietnamese after the fall of Saigon and their immigration to the USA with Journey from the Fall (2006), and a popular rom-com, How to Fight in Six Inch Heels (2013), the Vietnamese-American Ham Tran makes a successful stab at raising the bar for the quality of Vietnamese horror films with his third feature film. Hollow boasts excellent production techniques, with very effective sound and visuals, on a par with the best of the genre hailing from Thailand or Hong Kong. From the very first 'backward' frame, Tran shows his superiority compared to other local productions of this ilk. At times, he goes overboard, going to the other extreme, almost for the sake of it; but the aesthetic style remains praiseworthy.
9. The White Silk Dress (Ao Lua Ha Dong)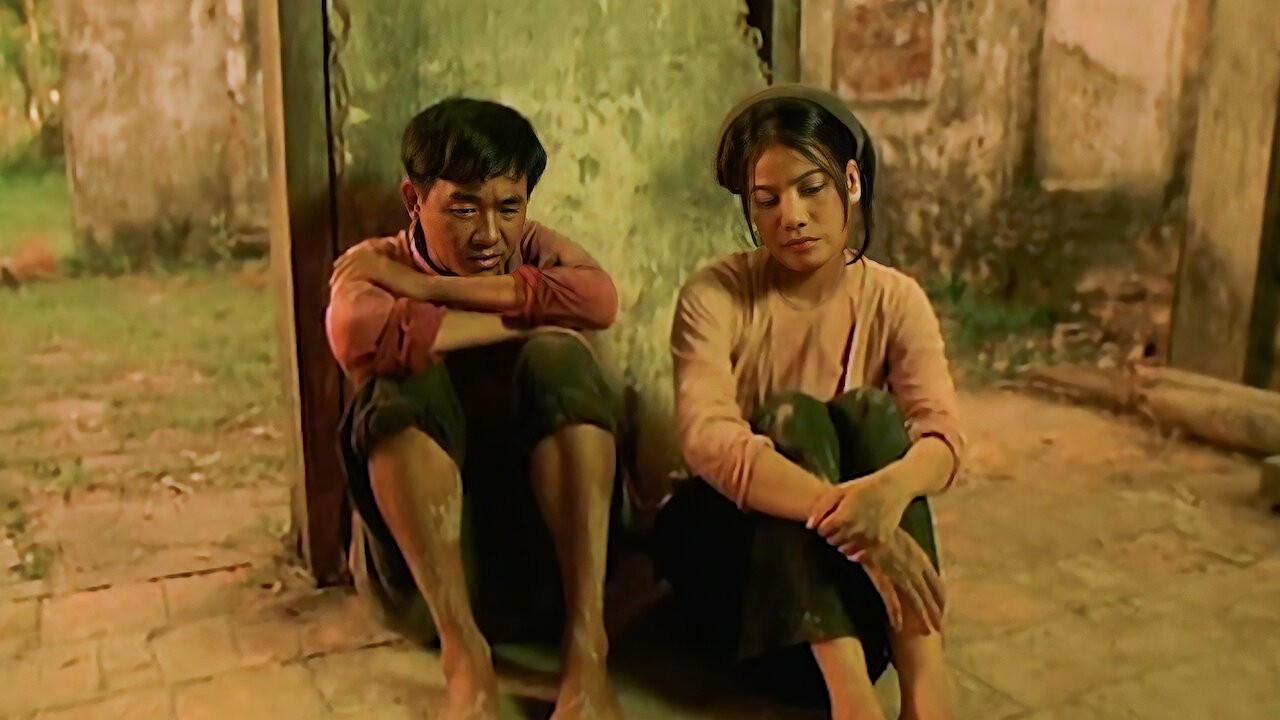 Photo: Netflix
The winner of Vietnamese Golden Kite and Busan International Film Festival 2006, The White Silk Dress follows a struggling family of six including four daughters against the backdrop of Vietnam in the 50s during the French colonial rule. Amidst poverty and violence in mid-20th century Vietnam, an heirloom gown inspires hope - and sacrifice. Through the film, one is also reminded of the significance and symbolism of the 'ao dai', an iconic Vietnamese silk costume worn by women.
10. Go Go Sisters (Thang Nam Ruc Ro)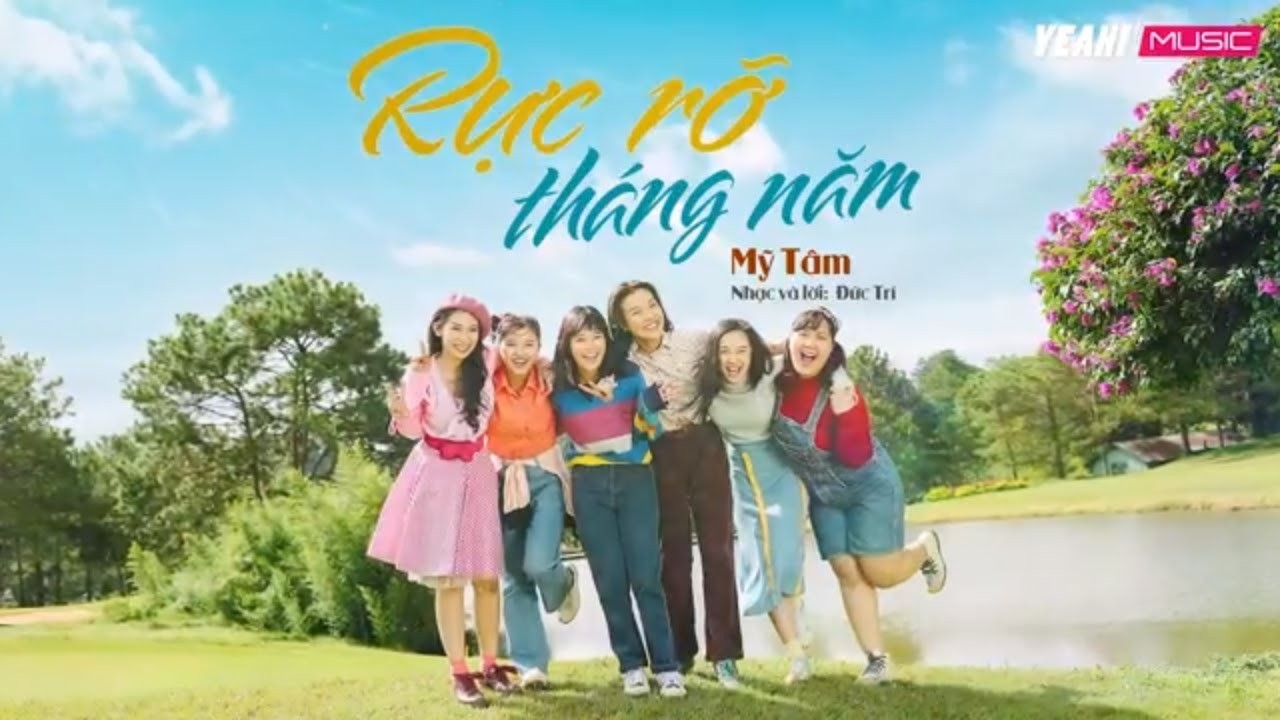 Photo: YEAH1 Music
To fulfill a special wish, a woman sets out to reunite her once close-knit high school grew for one final jaunt down memory lane. A heartfelt comedy that reminds audiences about the joys, trials, and tribulations of friendship as well as its importance. A rollercoaster of Go Go Sisters that will have you in laughs and tears both at the same time, think Vietnam's version of the Sisterhood of the Travelling Pants.