Best Netflix's Original Movies For 2022
With 2022 promises to be a prime year for movies and TV series, Netflix will bring you the best experiences. From romance, comedy to sci-fi, here are the best Netflix's original movies that you can binge watch with your friends and family.
Since its origins as a monthly DVD delivery service, Netflix has always had a penchant for pipedream-esque business plans. And, when the media company announced in 2017 that they wanted original content to make up half of their streaming library, people were surprised, and curious. But they put their money where their mouth was–investing $8 billion towards commissioning and producing original series and movies—and the rest is history, according to Esquire.
As 2022 begins, Netflix will release a series of new movies and original TV series that will bring you exciting experience, including dramas, thrillers, horrors, action and romance in one bag.
1. Photocopier (January 13, 2022)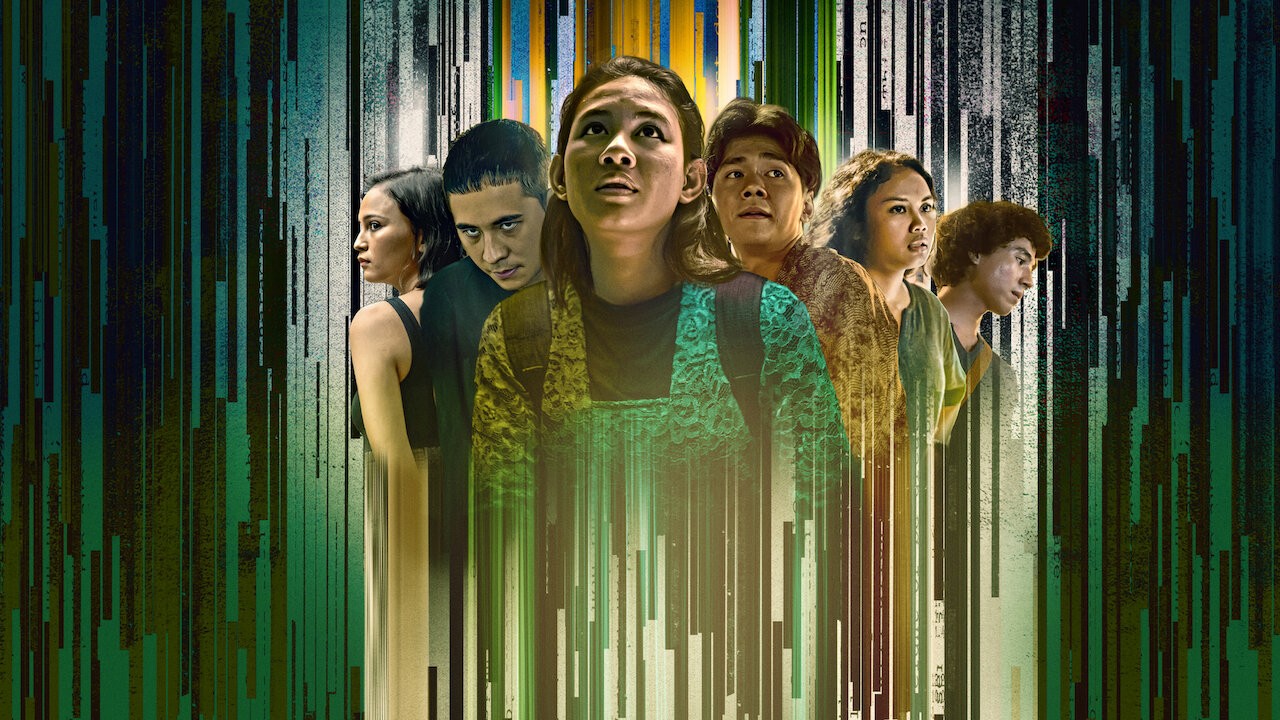 Photo: Netflix
Photocopier (Indonesian: Penyalin Cahaya) is a 2021 Indonesian crime mystery drama film, co-written and directed by Wregas Bhanuteja in his feature-length directorial debut.
The film had its world premiere at the 26th Busan International Film Festival in October 2021, in the New Currents competition. The film won a total of twelve Citra Awards out of seventeen nominations, including the awards for Best Picture and Best Director. It won the most Citra Awards by a single film.
The production of Photocopier took place for twenty days in Jakarta during the Covid-19 pandemic and followed local Covid-19 safety protocols.
Through Photocopier, Bhanuteja strived to give a depiction of a victim of sexual assaults, also spread awareness regarding the topic. Previously, Bhanuteja along with his team had researched the topic for a year, including initiating conversations with the victims of sexual assaults. They also started discussions with some anti-rape activists, including actress Hannah Al Rashid, who was involved in the film's screenwriting.
2. This Is Not a Comedy (January 18, 2022)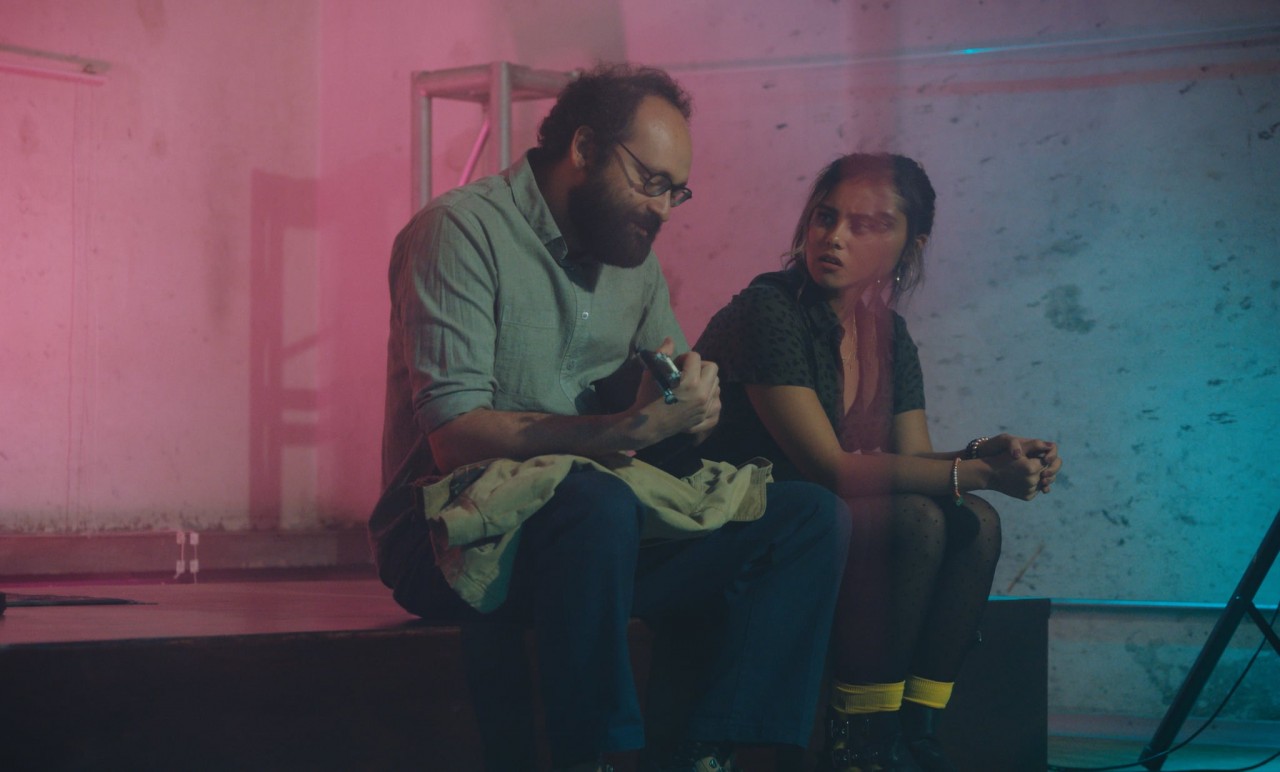 Photo: Netflix
After his closest friend asks him to really be her sperm donor while he encounters a lady who interacts with the universe, a comic discovers a new purpose and meaning in life.
As Netflix's new inclusion with the new year, the show revolves around a so-called sperm donor who contemplates his decision as the receiver is his close friend and a new character emerges in the storyline just to add more chaos.
In this grim Mexican comedy, Gabriel has never had anything happening now in his life. He may not have many friends, although his best buddy, Leyre, is one of them. Leyre thinks she wants a baby and also asks Gabriel to be the sperm donor because they're both approaching the age when children are a prominent subject in life.
However, the comic is unsure how that would damage his connection; he recognizes that this may be his opportunity to change his career and accomplish anything bigger.
The Guadalajara International Film Festival awarded it Best Feature Film and Best Cinematography, and the critical response of the comedy show is high on the level. The trailer of the show is now available on Netflix as the show's network partner.
Netflix has included a lot of shows since Christmas and the new inclusions bought in new subscribers to the platform exploring a whole lot of collection of Christmas movies, and the new year also bought in new inclusions one such is "This is not a Comedy." The 2021 release has got its OTT release in just a few days.
3. The Power of the Dog (2021)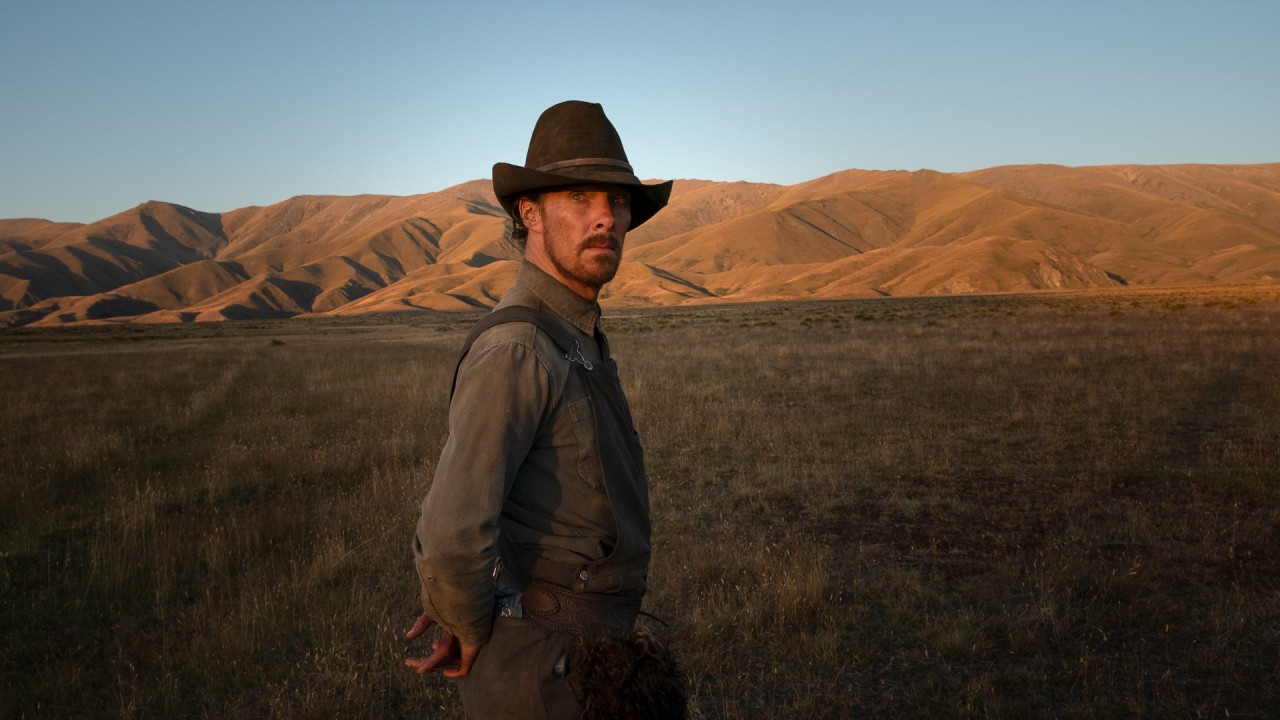 Photo: Netflix
The Power of the Dog is a 2021 Western psychological drama film written and directed by Jane Campion, based on the 1967 novel of the same name by Thomas Savage. The film stars Benedict Cumberbatch, Kirsten Dunst, Jesse Plemons, and Kodi Smit-McPhee. Shot mostly across rural Otago, the film is an international co-production among New Zealand, Australia, the United Kingdom, and Canada. The film deals with themes such as love, grief, resentment, jealousy, and sexuality.
The Power of the Dog had its world premiere at the 78th Venice International Film Festival on September 2, 2021, where Campion won the Silver Lion for Best Direction. The film had a limited theatrical release in Australia and New Zealand on November 11, 2021, and in the United Kingdom and in the United States on November 17; it was released to stream worldwide on Netflix on December 1.
The film received acclaim from critics, who praised Campion's direction and screenplay, cinematography, score, and performances of the cast (particularly Cumberbatch, Dunst, and Smit-McPhee). It was named one of the best films of 2021 by the American Film Institute, received seven nominations at the 79th Golden Globe Awards (winning three, including Best Motion Picture - Drama, best director for Jane Campion, along with best-supporting actor for Kodi Smit-McPhee), and ten nominations at the 27th Critics' Choice Awards, including Best Picture.
4. Munich: The Edge of War (January 21, 2022)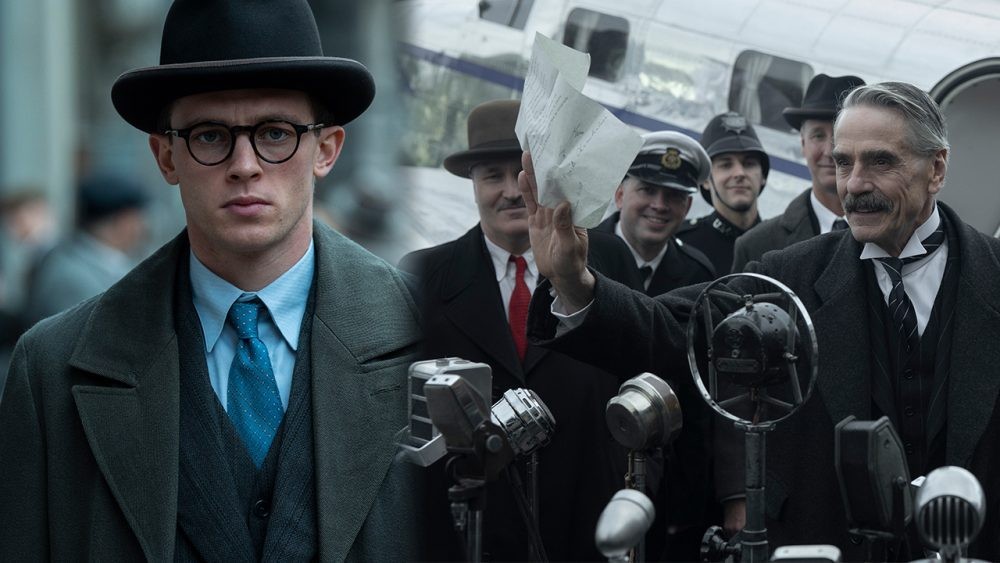 Photo: Netflix
Munich – The Edge of War is a 2021 British drama film, directed by Christian Schwochow, from a screenplay by Ben Power. It is based upon the novel of the same name by Robert Harris. The film stars Jeremy Irons, George MacKay, Jannis Niewöhner, Sandra Hüller, Liv Lisa Fries, August Diehl, Jessica Brown Findlay, Anjli Mohindra, and Ulrich Matthes.
Munich – The Edge of War was originally slated to be released in 2021 by Netflix but instead will release on January 21, 2022, with a limited theatrical release beforehand.
On the review aggregator website Rotten Tomatoes, 96% of 26 reviews are positive, with an average rating of 6.7/10. The website's critical consensus reads, "Sharp direction and some outstanding performances make Munich: The Edge of War a gripping historical drama, even though the ending's no secret." Metacritic, which uses a weighted average, assigned the film a score of 57 out of 100 based on 8 critics, indicating "mixed or average reviews".
5. Bigbug (February 11, 2022)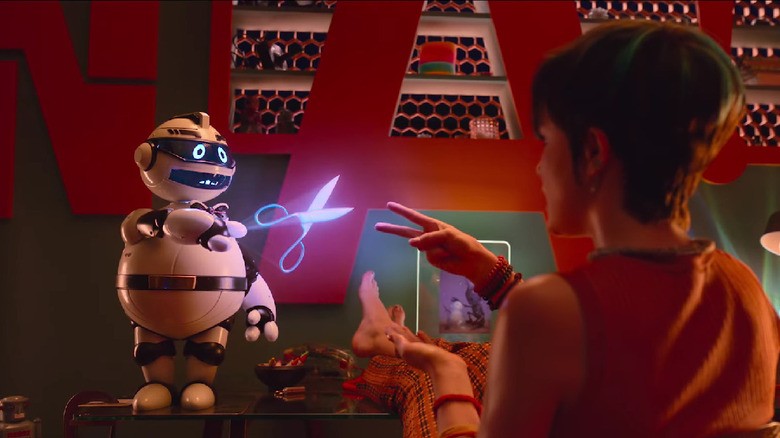 Photo: Netflix
Netflix has released a trailer for director Jean-Pierre Jeunet's (Amelie) sci-fi comedy Bigbug which follows four suburbanites as they find themselves taken hostage by their well-intentioned domestic robots in order to keep them safe from an uprising led by the latest generation of androids.
In 2050, artificial intelligence is everywhere. So much so that humanity relies on it to satisfy its every need and every desire – even the most secret and wicked…
In a quiet residential area, four domestic robots suddenly decide to take their master's hostage in their own home. Locked together, a not-quite-so-blended family, an intrusive neighbor, and her enterprising sex robot are now forced to put up with each other in an increasingly hysterical atmosphere! While, outside, the Yonyx, the latest generation of androids, are trying to take over. As the threat draws closer, the humans look elsewhere, get jealous, and rip into each other under the bewildered eyes of their indoor robots.
Maybe it's the robots who've got a soul – or not!
6. Texas Chainsaw Massacre (February 18, 2022)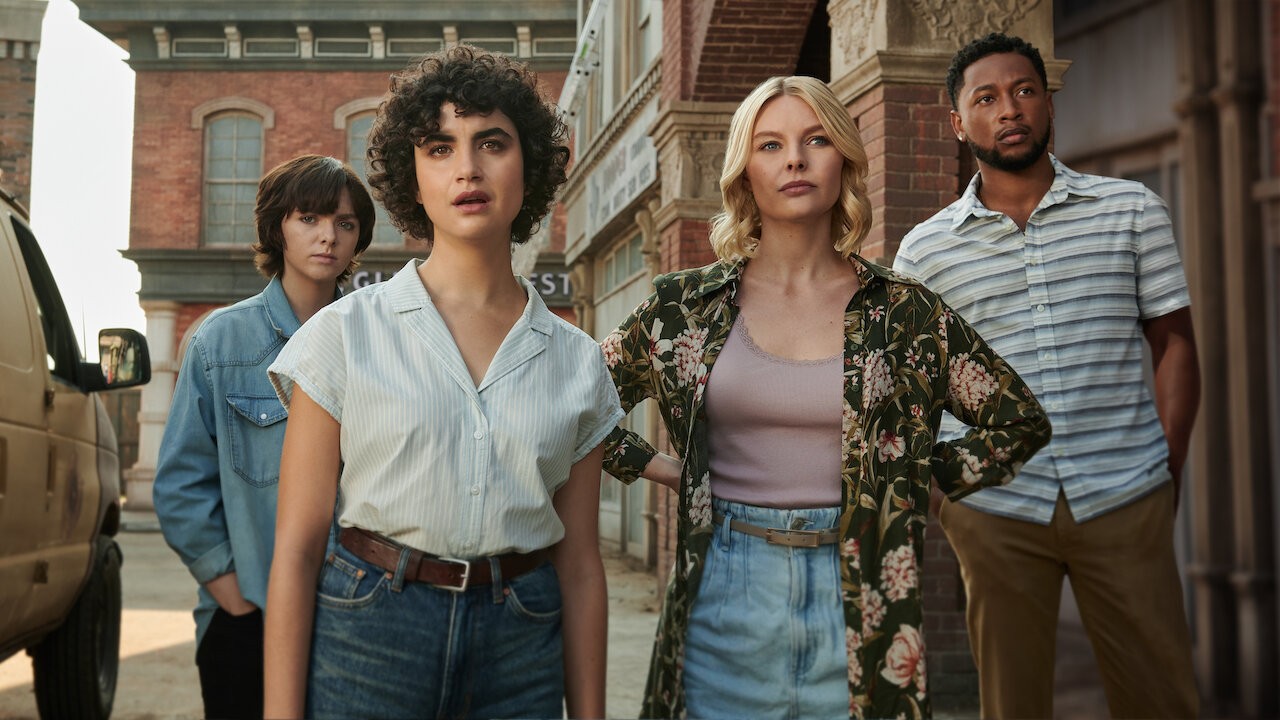 Photo: Netflix
Texas Chainsaw Massacre is an upcoming slasher film, directed by David Blue Garcia, with a screenplay by Chris Thomas Devlin, from an original story co-written by Fede Álvarez and Rodo Sayagues. Intended to be a direct sequel to The Texas Chain Saw Massacre (1974), disregarding all other films in the franchise, the project will be the ninth overall installment. The project is a joint-venture production between Legendary Pictures, Bad Hombre, and Exurbia Films. It stars Sarah Yarkin, Elsie Fisher, Mark Burnham, Jacob Latimore, Moe Dunford, Olwen Fouéré, Alice Krige, Jessica Allain, and Nell Hudson.
After the release of Leatherface in 2017, Lionsgate had plans for five more films in the franchise. However, the studio lost its rights due to the time it took to release it. Legendary acquired the franchise's rights, with Álvarez and Sayagues serving as producers alongside Pat Cassidy, Ian Henkel, and Kim Henkel who co-wrote the original film. Duo filmmakers Ryan and Andy Tohill were initially signed on as directors but were replaced with Garcia due to creative differences. Filming took place in Bulgaria in August 2020.
Texas Chainsaw Massacre is scheduled to be released on February 18, 2022, on Netflix.
7. Bubble (April 28, 2022)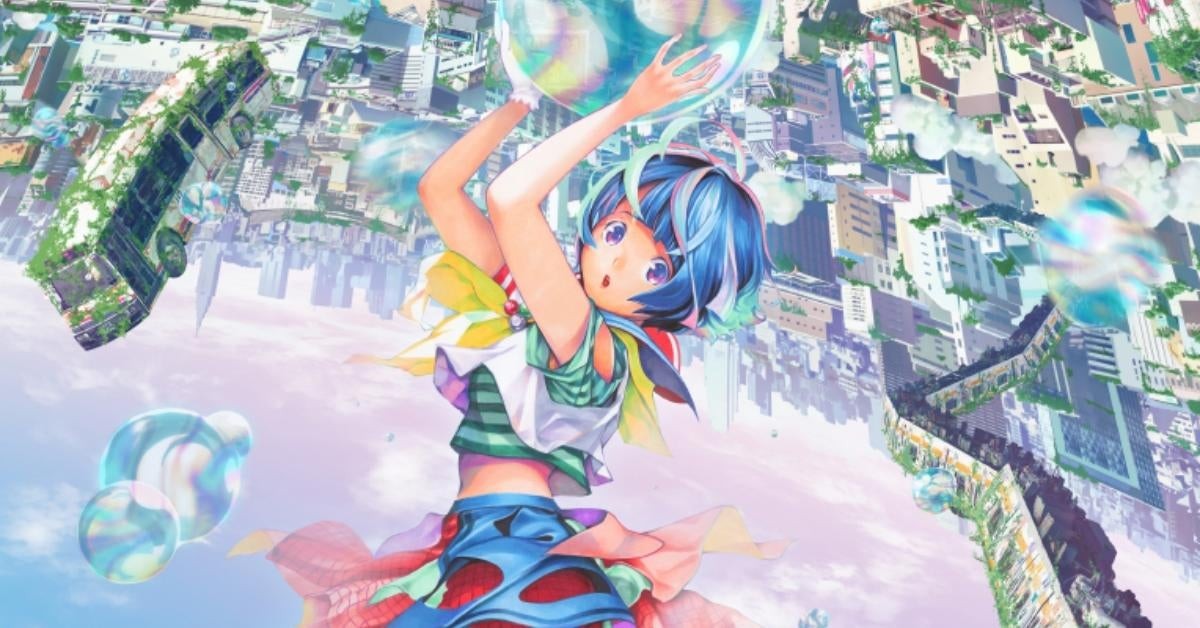 Photo: Netflix
Anime fans on Netflix can look forward to Spring in 2022 thanks to the announcement that Wit Studio's latest movie Bubble is coming to Netflix Internationally in April. Below we're keeping track of everything you need to know about Bubble, including the plot, trailers, cast news, and the Netflix release date.
The bubble is an upcoming Netflix Original anime movie directed by Tetsurou Araki and written by Gen Urobochi. Wit Studio, the same animation studio behind Attack on Titan is producing Bubble, and if the trailer is anything to go by expect a visual spectacle.
Takeshi Obata, the character designer of Death Note, and Bakuman are also designing the characters of Bubble. Netflix is the international distributor of Bubble, but in Japan, Warner Bros. Pictures will distribute.
In an alternate world, bubbles raining down upon the world have broken the laws of gravity. For the Japanese, Tokyo has been completely cut off from the outside world, and all that remains are groups of young people competing in parker team battles across the skyline of Tokyo. Hibiki, a reckless but talented ace, accidentally slips from the rooftops, but before plummeting into the gravity-bending sea below he is saved by Uta, a girl with mysterious powers. What bonds the pair together is their ability to hear a sound only audible to them.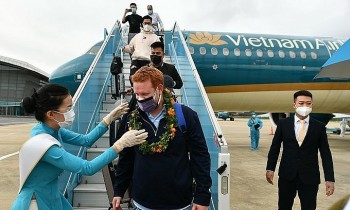 National
Vietnam News Today (Jan. 29): Vietnam records 14,892 new local Covid-19 cases; PM orders prioritizing pandemic control for safe and warm Tet; Vietnam scraps rapid Covid test requirements for int'l passengers; Vietnam-Australia trade hits all time high in 2021.