Top 10 Most Expensive Houses In The World
From the classic Buckingham Palace to Seven The Pinnacle, these luxurious houses are considered the most expensive houses in the world.
Living in a luxurious house, mansion or castle is a wild dream itself, and some of these houses even have a long, rich history. These million-dollar homes knew no limits when it came to furnishing or decorating. "Mega mansions" or "a million-dollar house" doesn't really cover it: the biggest house in the world comes with 240 bedrooms and 535 other rooms. Here is the list of the 10 most expensive homes in the world that you can find and visit, and marvel at their extraordinary architectural designs.
1. Buckingham Palace, London, UK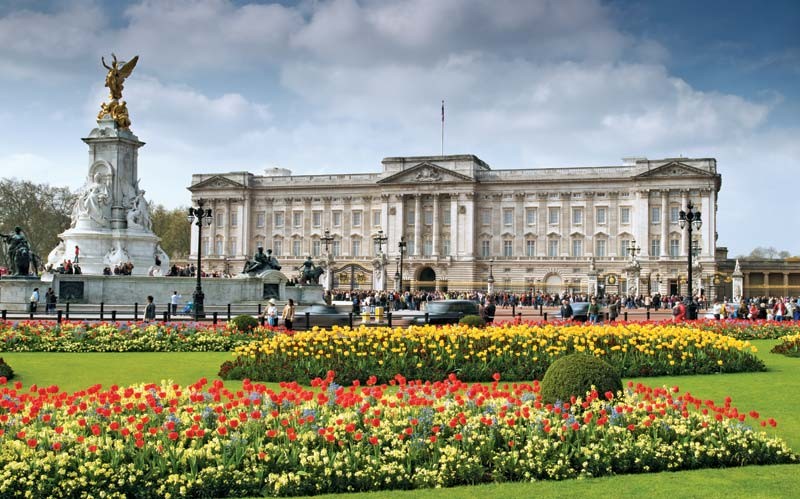 Photo: Britannica
Buckingham Palace is the London home and the administrative center of the British royal family. The enormous building and extensive gardens are an important site of ceremonial and political affairs in the United Kingdom, as well as a major tourist attraction. But for a monarchy that dates back almost a thousand years, Buckingham Palace is a relatively new home.
Buckingham Palace has achieved iconic status as the official London residence of the reigning British monarch, but it hasn't always served in that role.
Indeed, for more than 300 years, from 1531 until 1837, the King of England's official residence in the capital city was St. James' Palace. Located about a quarter of a mile from Buckingham Palace, St. James' still stands and remains the home of several members of the royal family.
There was a house on the property at the time, and it passed through a succession of owners until 1698 when it was sold to a man named John Sheffield. He later became the Duke of Buckingham, and it is for him that the house on the property was ultimately named.
Soon after taking up residence in the new palace, however, Queen Victoria complained about the lack of space for entertaining foreign dignitaries.
So, in 1845, the architect Edward Blore was retained to enclose Nash's forecourt on the eastern side, for the construction of staterooms and ballrooms. Buckingham Palace's triumphal arch was moved to nearby Hyde Park.
Construction was completed in 1853, and Queen Victoria reigned until her death in 1901. Her son Edward VII ascended to the throne, and he is credited with an interior redesign of the palace, the remnants of which can still be seen today.
The British monarch's role in governing the United Kingdom today is largely ceremonial—in Britain's constitutional monarchy, the monarch or sovereign is head of state. However, the power to create laws rests with Parliament, and the executive function is fulfilled by the Prime Minister.
And, Buckingham Palace continues to play an important part in the monarch's current duties. Today, the Queen welcomes many foreign leaders to the palace for celebratory events as well as important diplomatic meetings, according to History.
2. Antilia, Mumbai, India
Photo: Design Addict
The 400,000-square-foot building is situated in one of the world's most expensive addresses—Altamount Road in South Mumbai. According to property trends, per square foot of any real estate on Altamount Road ranges between a massive Rs 80,000 to Rs 85,000.
Mukesh Ambani's Antilia was designed by Chicago-based architects Perkins and Will, with the Australian-based construction company Leighton Holdings taking charge of its construction. The building comes with 27 floors, replete with extra-high ceilings. Every floor is the same height as an average two-storeyed building. In fact, Antilia can survive an earthquake of 8 on the Richter scale.
The architectural design of Antilia has been fashioned along the lines of the lotus and the sun. The top six floors of the building have been set aside as the private full-floor residential area. The Mukesh Ambani home comes with a mega-temple, a host of guest suites, a salon, an ice-cream parlor, and a private movie theatre to accommodate 50 people, according to Architectural Digest.
3. Villa Leopolda, France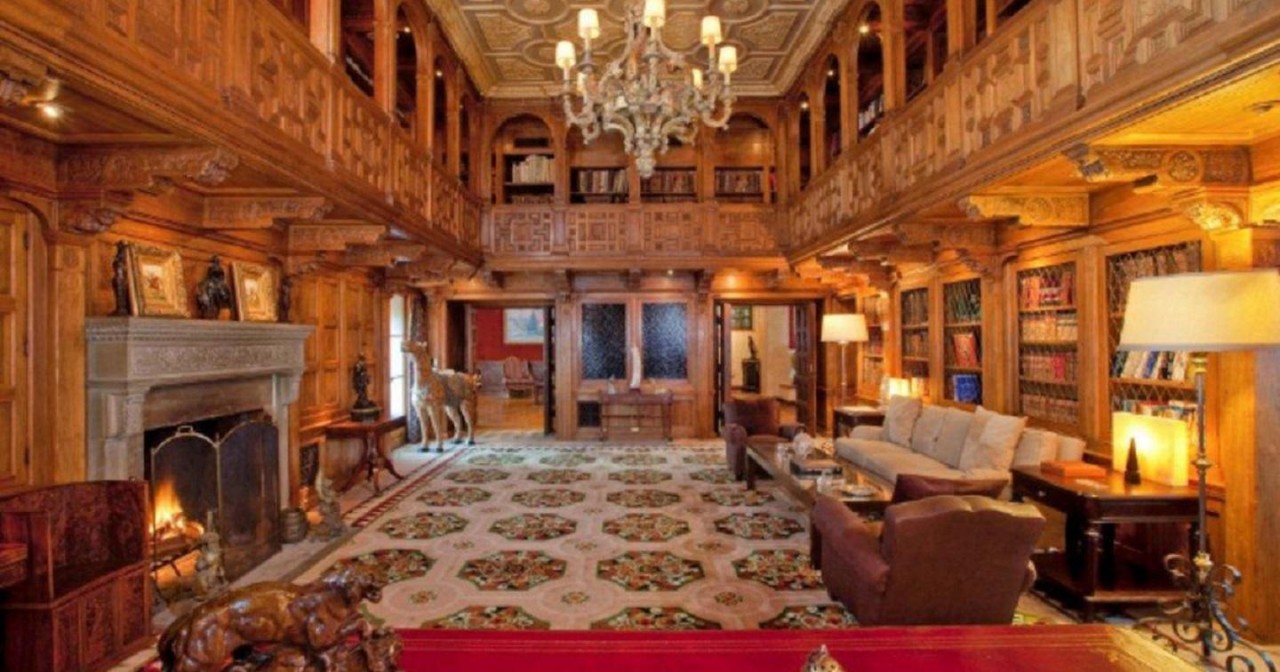 Photo: amazing.zone
Villa Leopolda is considered the third-largest home in the world, so there's an incredible reputation proceeding this astonishing villa. Built from 1929 to 1931, a project from the American architect Ogden Codman Jr., this estate once was the estate of Belgium's King Leopold II.
This 18 acres villa is built with an unbelievable number of 12 pools throughout the estate, 19 master bedroom suites, 14 bathrooms. All of these rooms are decorated accordingly, with authentic and sophisticated luxury pieces, that were meant to be displayed at Villa Leopolda.
Situated a few kilometers away from Nice, this traditional and massive villa is beautifully embellished by grand and luxury pieces, antique and vintage furniture – which is absolutely perfect for the character of this property – and enormous terraces with the most wonderful view you can imagine.
With a total area of 400m2, Villa Leopolda has already starred in many famous TV Shows and also in a film by Hitchcock. It was considered one of the most important estates in the history of Europe, with the most breathtaking view of the French Riviera, according to The Most Expensive Homes.
4. Four Fairfield Pond, New York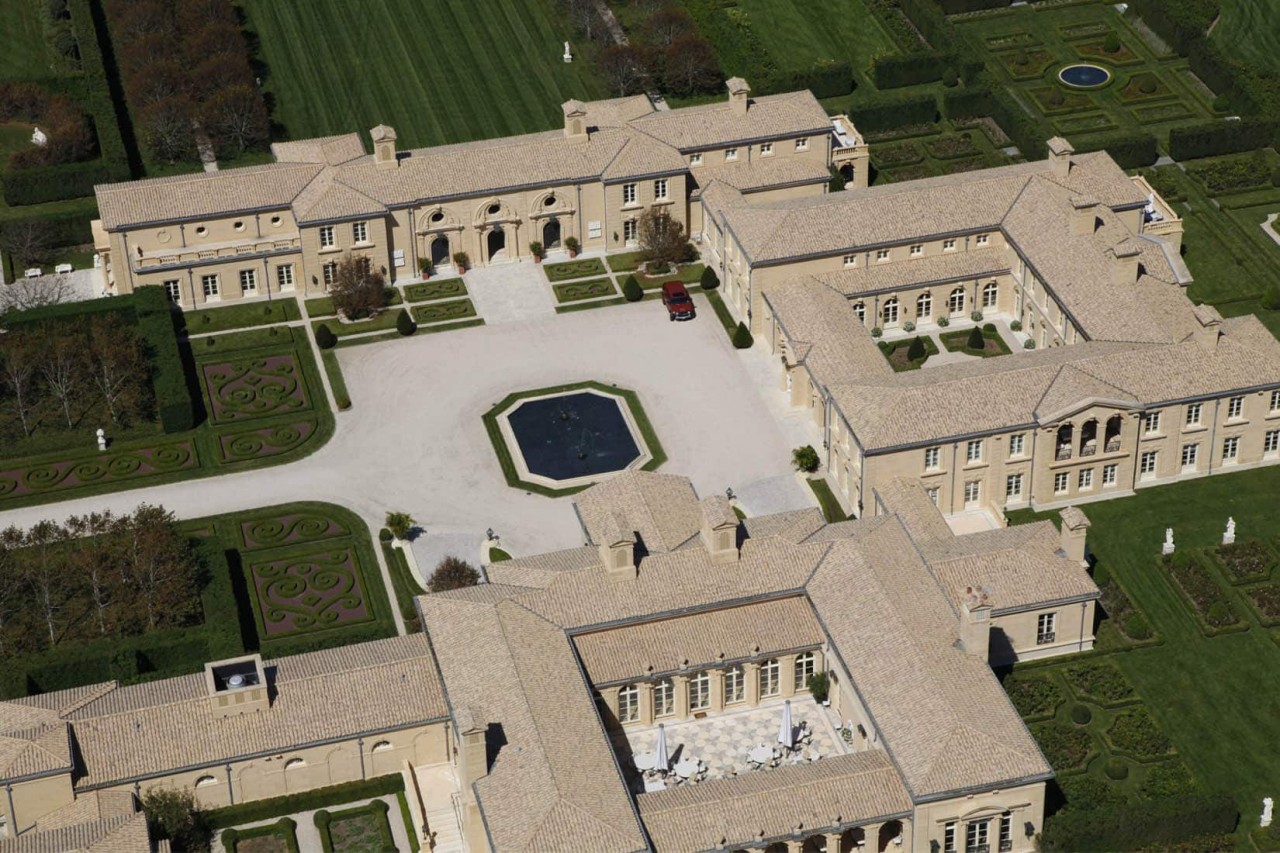 Photo: Luxe Digital
Four Fairfield Pond – The Hamptons, New York.
Owner: Ira Leon Rennert, an American investor, and businessman
Unique Features: This large home is the home of Ira Rennert. The largest residential compound in the US has 29 bedrooms, 39 bathrooms, 5 tennis courts, a bowling alley, large dining room (91 feet long), and you can find $150,000 hot tub as well. This is a beachfront home that is completely private. People, who visit the place find it hard to believe for the first time that this house is not used for a hotel, spa, or retreat place.
5. Villa Les Cèdres, French Riviera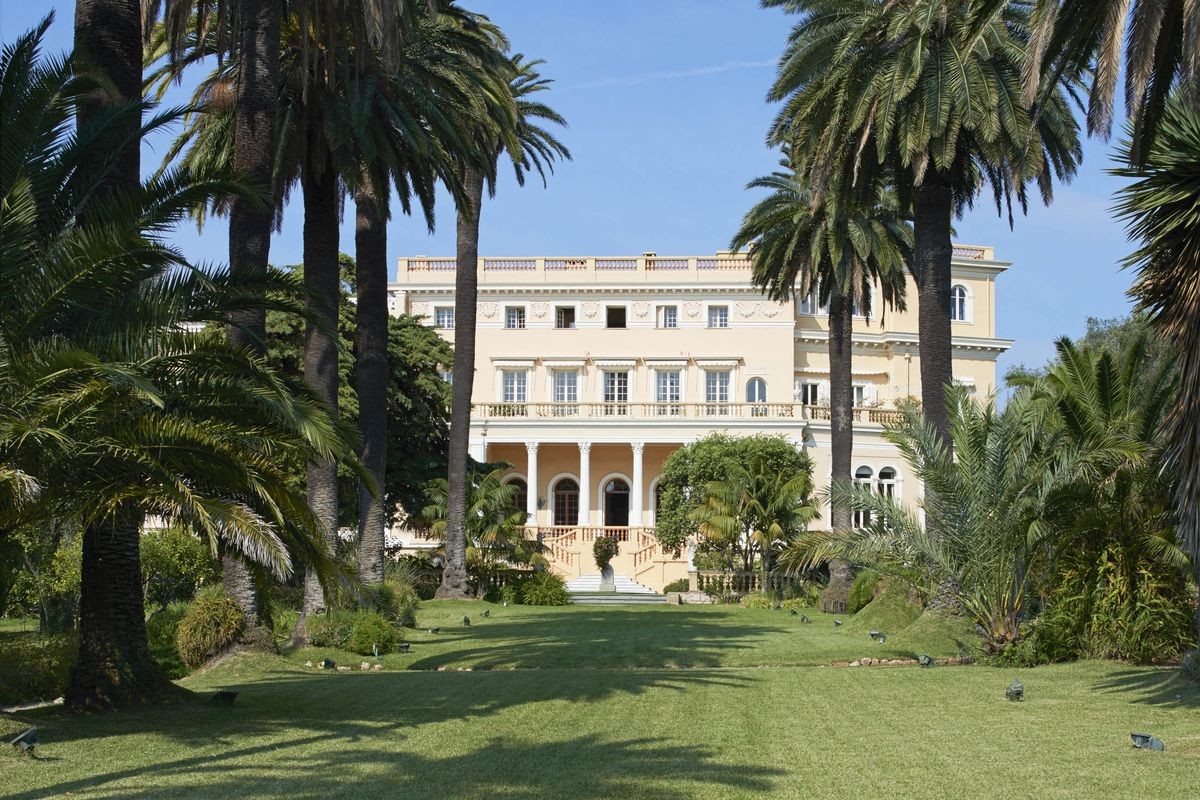 Photo: Bloomberg
Villa Les Cèdres, located at a prime location on the coast of Saint-Jean-Cap-Ferrat is a 14-bedroom villa built-in 1830. The property was bought in 1850 by Desire Pollonais, mayor of Villefranche-sur-Mer when it was operated as an olive tree farm.
The mayor's descendants sold the villa in 1904 to the Belgian King Leopold II, who expanded the beautiful gardens that until this day surround the property.
15 years after King Leopold's death, in 1924, Villa Les Cèdres was acquired by the Marnier-Lapostolle family (known for producing Grand Marnier liqueur). The family cultivated all of the exotic plants that filled the grounds of the palatial estate for over 80 years. It was in the orchards near the Villa that the Marnier-Lapostolle family harvested the bitter oranges, which were used to flavor Grand Marnier. The majestic villa comes with 14 bedrooms, a library holding 3000 books, an Olympic-sized swimming pool, a bronze statue of the goddess Athena, a stable enough for 30 horses, and much more.
6. Les Palais Bulles, Cannes, France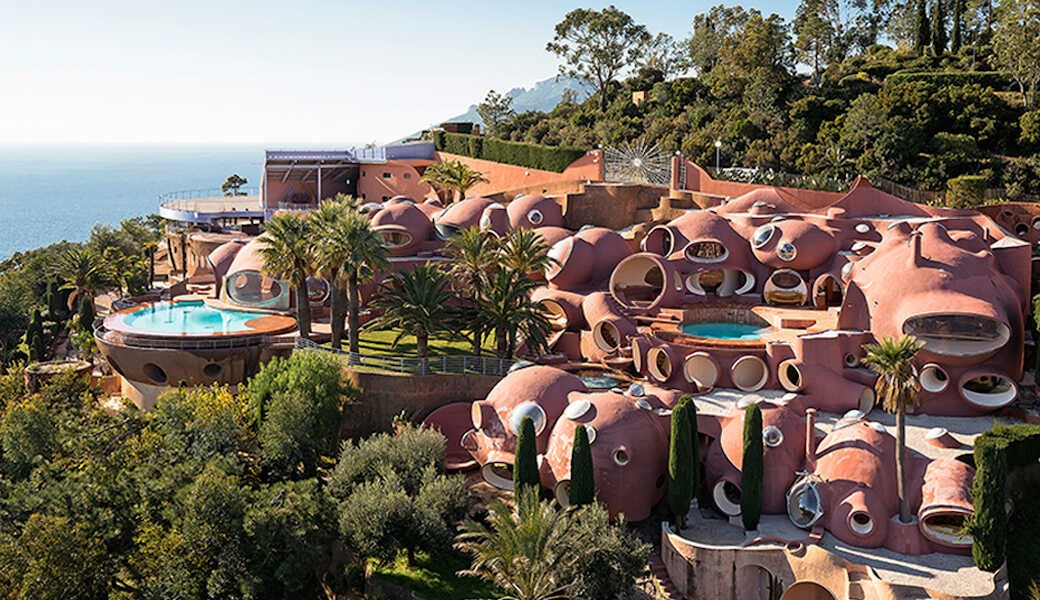 Photo: Le Palais Bulles
Palais Bulles ("Bubble Palace") is a large house in Théoule-Sur-Mer, near Cannes, France, that was designed by the Hungarian architect Antti Lovag. It was built for the French industrialist Pierre Bernard and later bought by the fashion designer Pierre Cardin as a holiday home.
The 13,000 square meters house was built between 1975 and 1989 for a French industrialist, Pierre Bernard. Its architect Antti Lovag - who hated straight lines because they are according to him "an aggression against nature" - designed it as a "form of play—spontaneous, joyful, full of surprise".
After Bernard's death in 1991, the house was bought by Pierre Cardin. The fashion designer never actually lived in it but declared "This palace has become my own bit of paradise. Its cellular forms have long reflected the outward manifestations of the image of my creations. It is a museum where I exhibit the works of contemporary designers and artists".
In 2016, a five-year renovation by the French architect Odile Decq was completed. In March 2017, it was listed for sale with an asking price of €350 million but did not find a buyer. It could be rented to groups for $33,200 a day.
After the death of Pierre Cardin in December 2020, it has been suggested that the building be turned into a public venue for art expos.
7. The Odeon Tower Penthouse, Monaco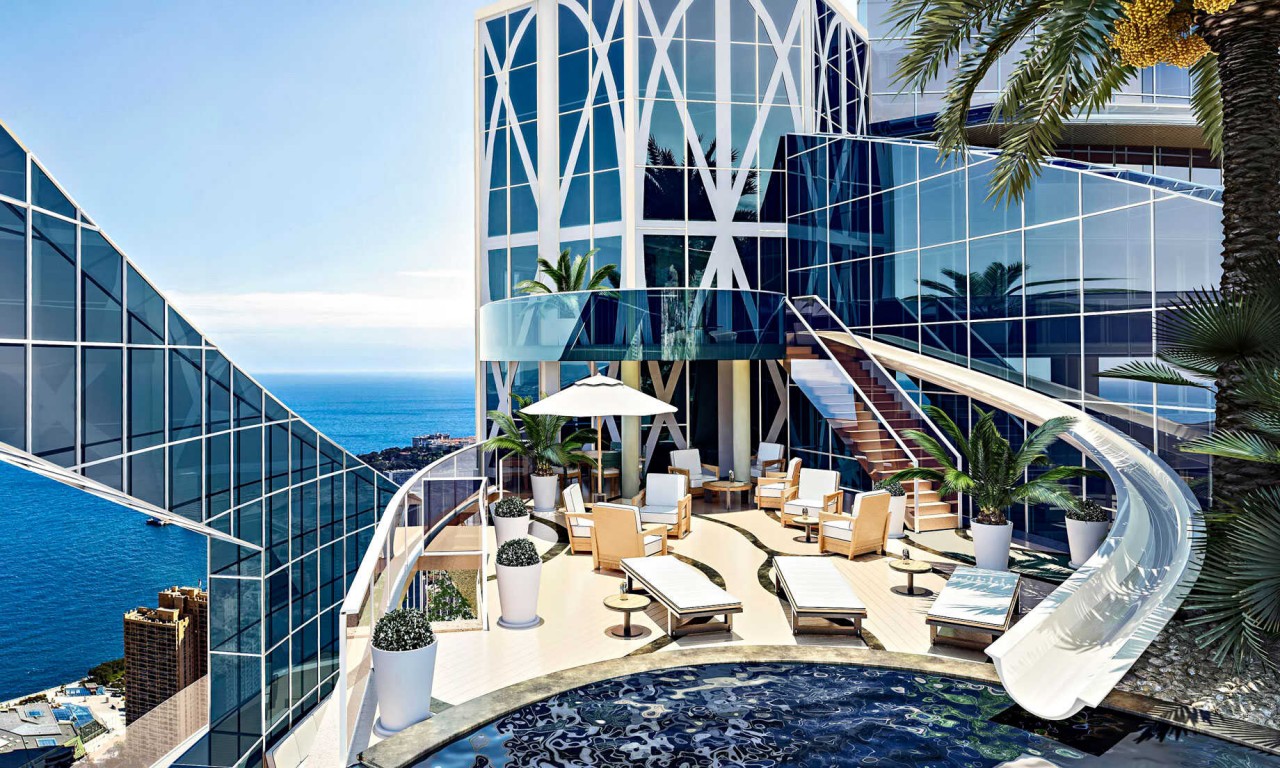 Photo: The Pinnacle List
The Odeon Tower (French: Tour Odéon) is a double-skyscraper in the Principality of Monaco. It was the first high-rise in the city-state to be built since the 1980s (high constructions had been abandoned due to aesthetic concerns and criticism of overdevelopment). At 170 meters high, Tour Odeon on its completion was the second tallest building on Europe's Mediterranean coast, after Gran Hotel Bali (186m) in Benidorm, Spain. Had Tour Odeon been built in neighboring France, it would have been among that country's 10 highest buildings.
This project from Groupe Marzocco was considered by some to be an important renewal of economic development for the second-smallest country in the world. Its construction was launched in the middle of the economic crisis, in 2009. The building was inaugurated in April 2015.
8. Palazzo di Amore, Beverly Hills, California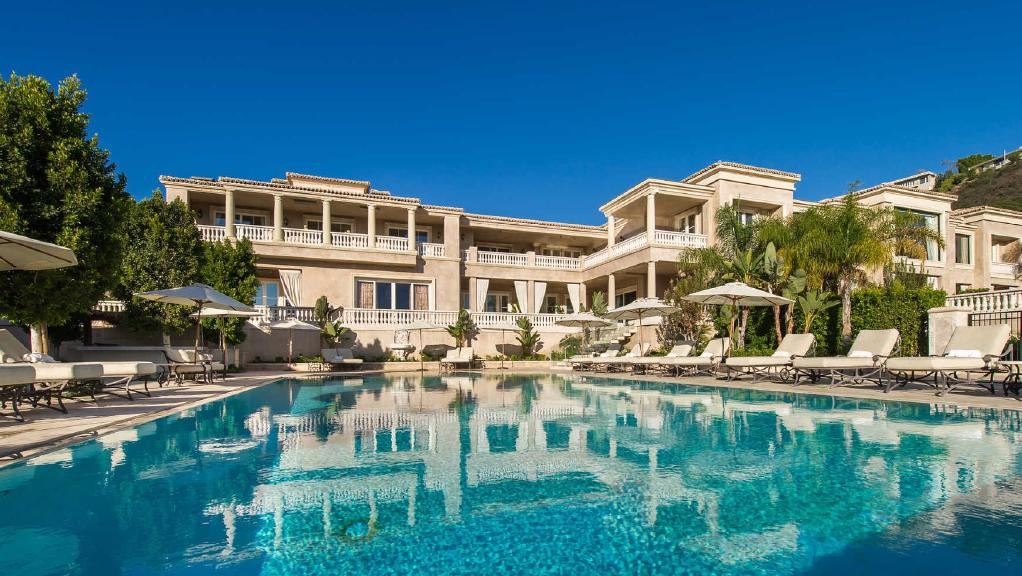 Photo: Realestate
Palazzo di Amore is a house in Beverly Hills, California. In November 2014, it was cited as being the most expensive residential complex in the United States, listed at $195 million, with 53,000 square feet of living space. The compound is being sold by Jeff Greene, a real estate billionaire who purchased the property for around $35 million and spent the next several years renovating it with the help of developer Mohamed Hadid, architect Bob Ray Offenhauser, and designer Alberto Pinto. The property was relisted for sale in 2017 with an asking price of $129 million.
The completed house is 53,000 square feet, with 12 bedrooms including a 5,000-square foot master suite; 25 bathrooms; a 15,000 square foot entertainment center with a bowling alley, 50-seat state-of-the-art movie theater, and discotheque; a 24-car garage; and 25 acres of grounds including a wine-producing vineyard, 150-person infinity pool, reflecting pool, and tennis court, parking for approximately 150 cars, guardhouse, private driver's quarters, guest house, wine cellar, spa, formal gardens, and city-to-ocean views.
9. Ellison Estate, California
Photo: Business Insider
Billionaire Larry Ellison doesn't just own one property, but his Ellison Estate might just be the most impressive. Located in Woodside, California, this incredible waterfront property is one that's definitely worthy of its never-ending attention. It's actually a collection of houses inside one giant property, alongside a man-made lake, a tea house, and a bathhouse.
It's designed to settle into its surroundings, with a lodge-style design throughout and all of the comfy, cozy velvet sofas and fireplaces you could ever need. Set inside a gated community, it's arguably the world's coolest lake house and sets the scene for a relaxing holiday.
10. Seven The Pinnacle, Montana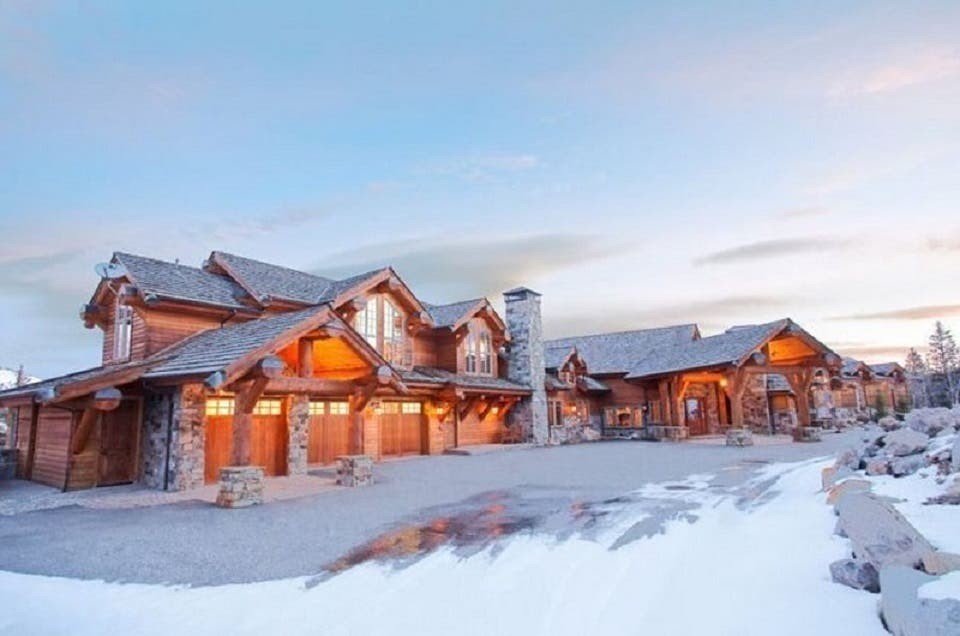 Photo: Al Bawaba
This beautiful property sits on the slopes of Montana, a Christmas-card-ready house that's calling out for cozy evenings sat around a fire while it snows outside. The largest property with a private golf and ski community in the world, you'll find Seven The Pinnacle at Yellowstone Club, surrounded by tall trees.
Inside is even more impressive than its exteriors, with 123 rooms in total. Those include 10 bedrooms, a large and well-equipped spa with a massage area, a gym, both an outdoor and indoor pool, and fireplaces dotted throughout. It covers an area of 57,000 square feet in total.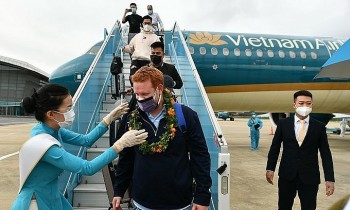 National
Vietnam News Today (Jan. 29): Vietnam records 14,892 new local Covid-19 cases; PM orders prioritizing pandemic control for safe and warm Tet; Vietnam scraps rapid Covid test requirements for int'l passengers; Vietnam-Australia trade hits all time high in 2021.