Top 10 Most Stunning National Parks in Asia
Asia is a most favorite destination in the world, with national parks being one of the tourist attractions that draw people from all over the world, and are also the home for colorful flora and fauna, and some of the most endangered species of wildlife on the planet.
A national park is a natural park in use for conservation purposes, created and protected by national governments. Often it is a reserve of natural, semi-natural, or developed land that a sovereign state declares or owns. Although individual nations designate their own national parks differently, there is a common idea: the conservation of 'wild nature' for posterity and as a symbol of national pride. With breath-taking natural landscapes, beautiful sceneries, cultural staples, and amazing animal planet, Asia is an ideal destination for visiting the most beautiful national parks, which are highly recommended by experienced travelers.
1. Gunung Mulu National Park, Malaysia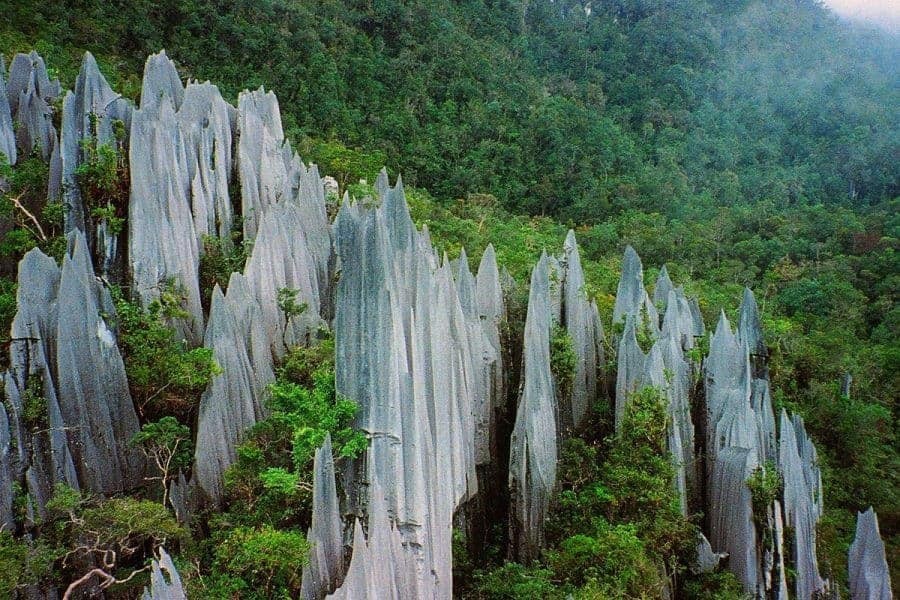 Photo: Southeast Asia Backpacker
The Gunung Mulu National Park is a national park in Miri Division, Sarawak, Malaysia. It is a UNESCO World Heritage Site that encompasses caves and karst formations in a mountainous equatorial rainforest setting. The park is famous for its caves and the expeditions that have been mounted to explore them and their surrounding rainforest, most notably the Royal Geographical Society Expedition of 1977–1978, which saw over 100 scientists in the field for 15 months. This initiated a series of over 20 expeditions now named the Mulu Caves Project.
The geology of the park consists of a metamorphosed sedimentary sequence of the Palaeocene-Miocene age. Mount Mulu is located southwest of the park. It was formed from Palaeocene-Upper Eocene with the interbedding of sandstone and shales. The remaining mountains (Mount Api, Mount Benarat, and Mount Buda) are located on the western flank of Mount Mulu. These three younger mountains were formed from a 40 km band of karstic limestones during the Upper Eocene-Lower Miocene period. It is in this band that the extensive cave system was developed. The cave formation was the result of the tectonic uplift of the karst 2 to 5 million years ago. The caves are typical of the tropical river caves, which exhibits various features such as elliptical tubes linking different levels of the cave, and speleothem including aragonite and calcite needles. The limestone is either extremely white or grey. The pinnacles on Mount Api are the result of the extreme weathering of limestone rocks. The soil in the national park range from peaty-podzolic through red-yellow podzolic to black organic soil.
2. Zhangye Danxia National Geopark, China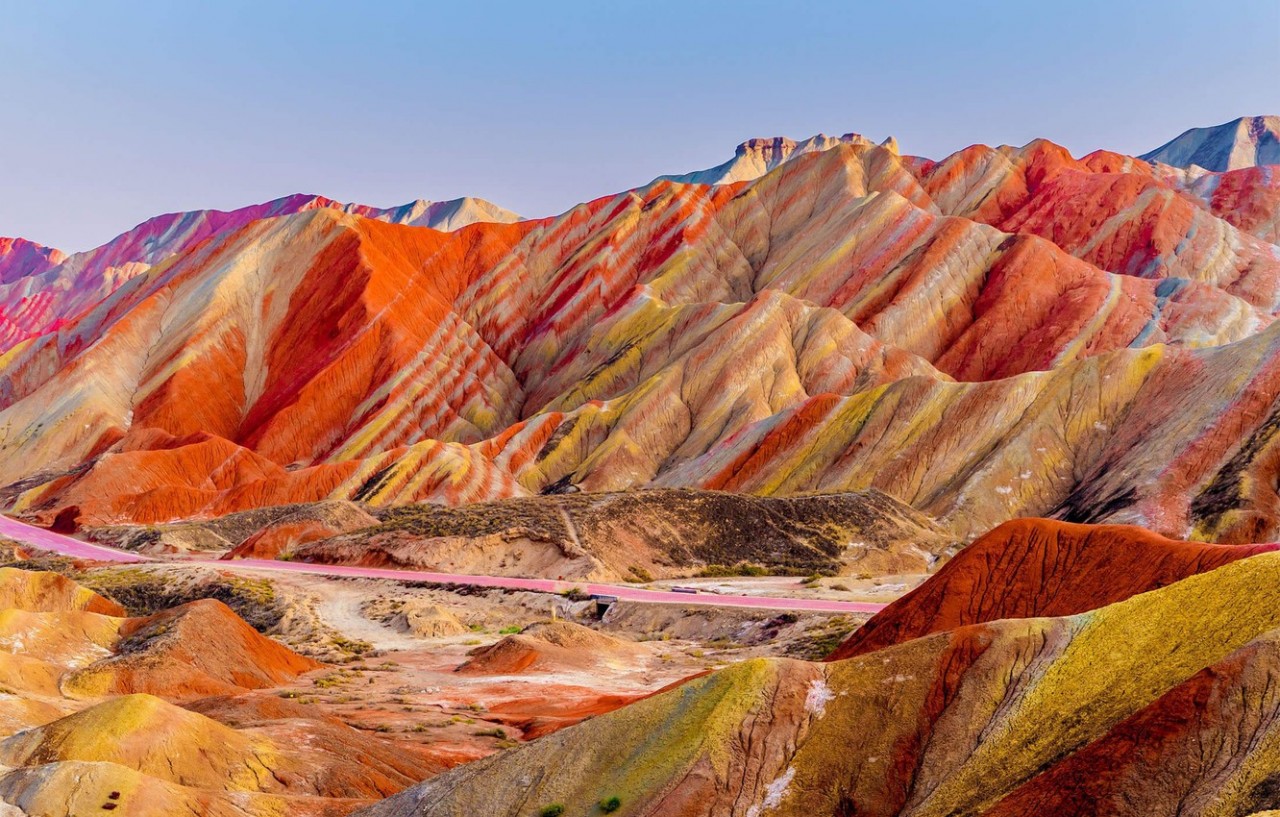 Photo: Wikipedia
The swirling orange, yellow, white, and brown lunar landscape of this national park is the result of sandstone and mineral deposits that have eroded into odd shapes over the course of millennia. Infrastructure was installed inside the park after it was named a national geopark in 2011, making it – for better or worse – very accessible to tourists. Wooden stairs and platforms allow visitors to reach the tops of the hills without damaging the delicate landscape and offer views over the colored strata.
The wooden walkways channel visitors into confined areas, so there is little opportunity to explore the park and its full possibilities and it is also hard to get close-ups of the landscape and its colors unless you have a telephoto lens. Take water with you and don a sunhat on a hot day (there is no shade), according to Lonely Planet.
3. Ranthambore National Park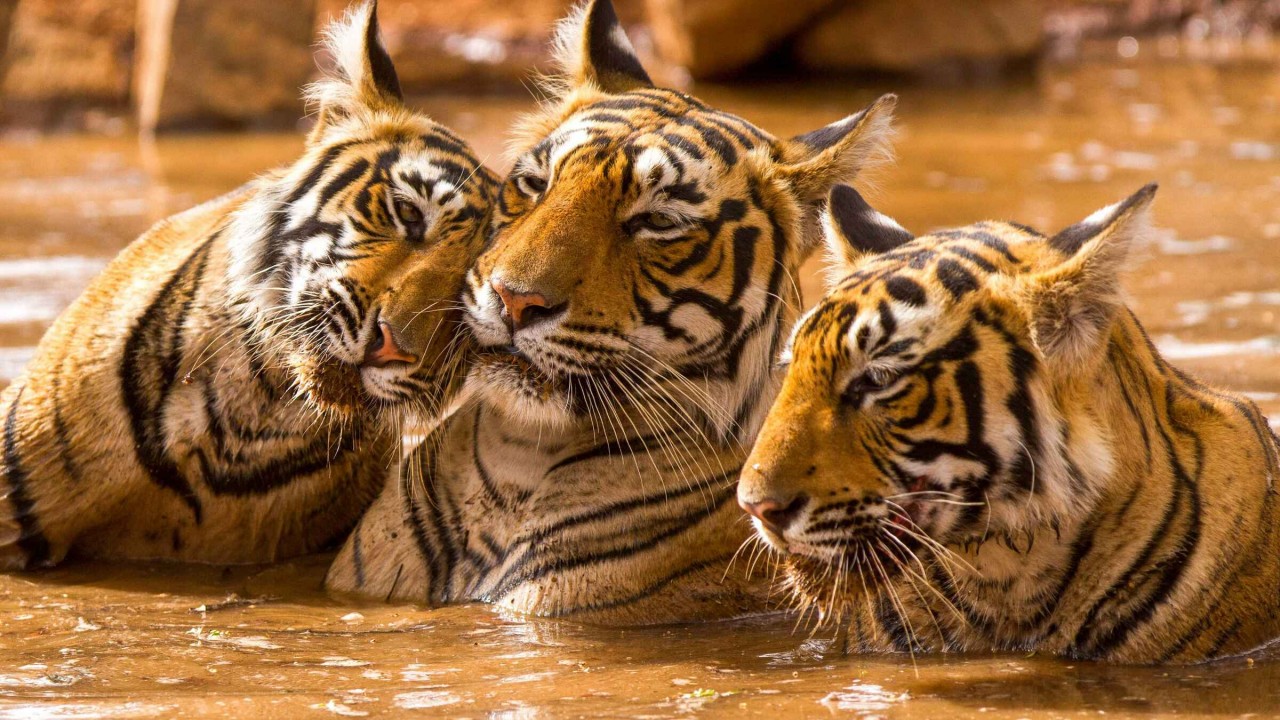 Photo: GetYourGuide
Ranthambore National Park is one of the largest national parks in northern India. It is situated 14 kilometers from Sawai Madhopur district and about 180 kilometers from Jaipur of southeastern Rajasthan in India. Being considered as one of the best places to view the powerful majestic predator Indian Tiger in the jungle. Ranthambhore National Park is a major wildlife tourist attraction and pulled the attention of wildlife lovers and photographers. Ranthambhore National park is surrounded by the Vindhyas and Aravalis hill range and Ranthambhore Tiger Reserve is spread over an area approx 1410.64 sq. km including core and buffer area.
Today, Ranthambhore National Park has become a popular tourist destination in the world for jungle safaris. Due to many popular tigers living in this tiger reserve, thousands of tiger lovers around the world visit Ranthambhore National Park and enjoy the jungle safari during the peak tourist season, which is considered from October to April. Among the many famous tigers of Ranthambhore, the "Machli" was the world's most famous tigress, according to the Ranthambore National Park website.
4. Fuji Hakone Izu National Park, Japan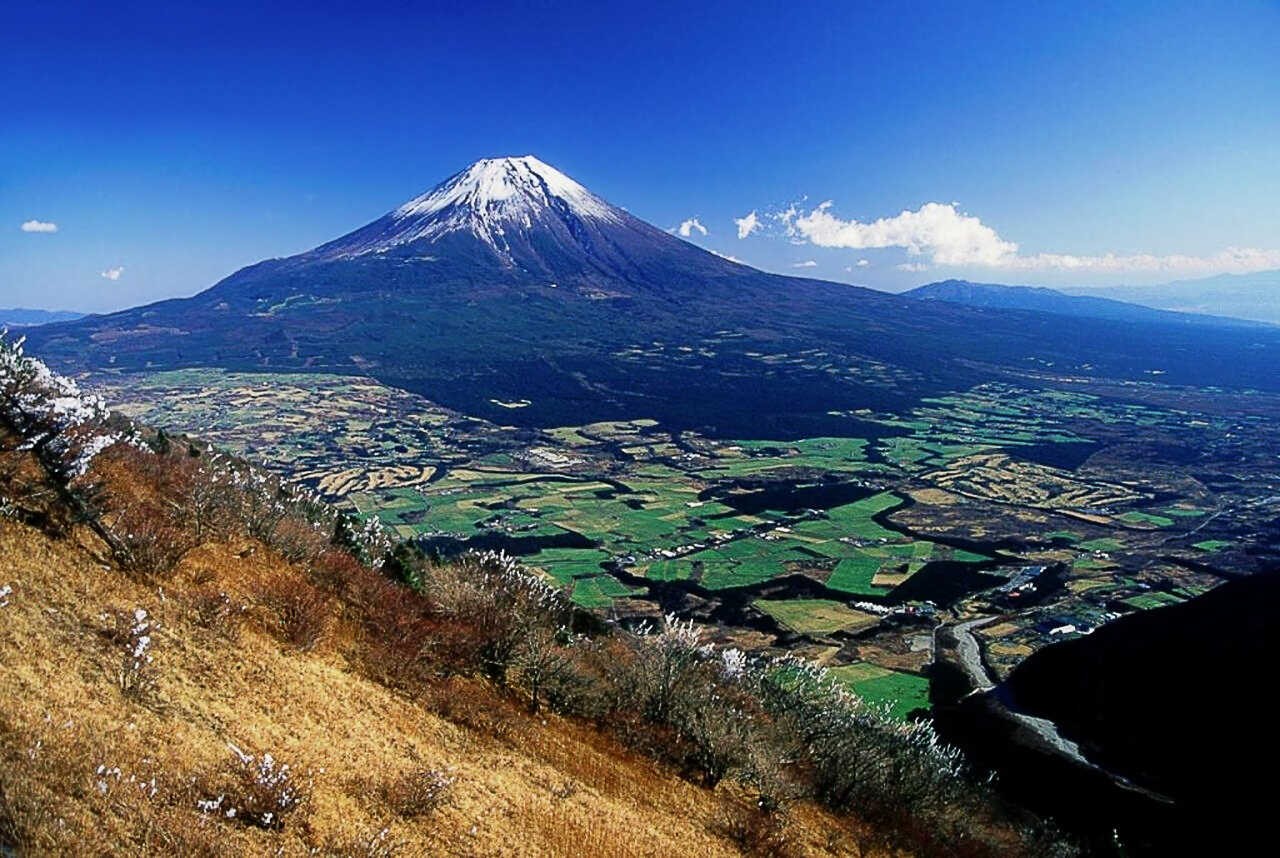 Photo: Wikipedia
Fuji-Hakone-Izu National Park (富士箱根伊豆国立公園, Fuji-Hakone-Izu Kokuritsu Kōen) is a national park in Yamanashi, Shizuoka, and Kanagawa Prefectures, and western Tokyo Metropolis, Japan. It consists of Mount Fuji, Fuji Five Lakes, Hakone, the Izu Peninsula, and the Izu Islands. Fuji-Hakone-Izu National Park covers 1,227 square kilometres.
Rather than being a specific spot, the park is a collection of dispersed tourist sites that dot the region. The farthest point south, the isle of Hachijō-jima, is several hundred kilometers from Mount Fuji. The park includes a variety of geographic features including natural hot springs, coastlines, mountainous areas, lakes, and more than 1000 volcanic islands. Vegetation in the park ranges from species of mountainous trees to the subtropical vegetation of the Izu Islands.
Fuji-Hakone-Izu National Park was established on February 2, 1936, as Fuji-Hakone National Park, and is one of the first four national parks established in Japan. In 1950, the Izu islands were added to the park, and its name changed to its present designation. Due to its proximity to the Tokyo metropolis and ease of transportation, it is the most visited national park in all of Japan.
5. Ang Thong National Marine Park, Thailand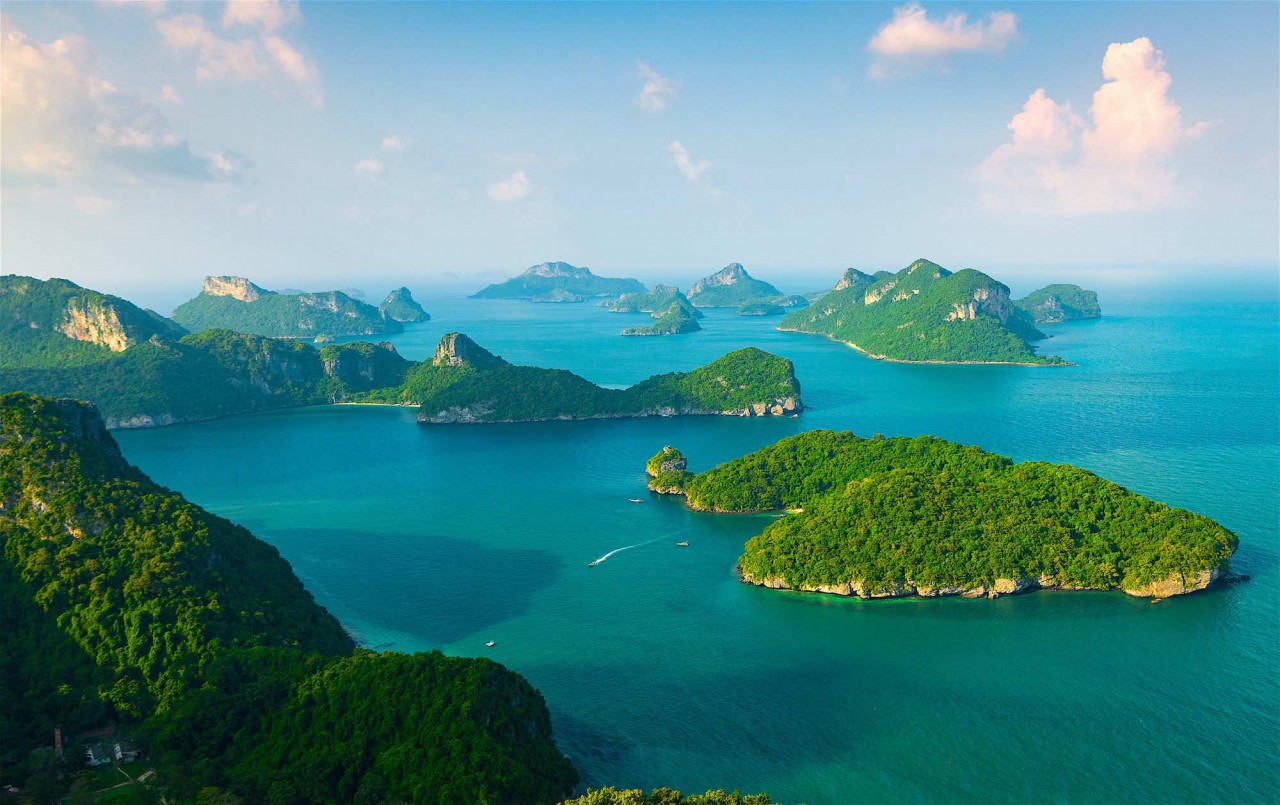 Photo: BestPrice Travel
The Ang Thong National Marine Park is a pristine archipelago of 42 islands in the Gulf of Thailand. It features towering limestone mountains, thick jungle, white-sand beaches, waterfalls, and hidden coves and lakes to explore. The protected area of more than 100 sq km of land and sea has a rich biodiversity. Snorkeling, hiking, sea kayaking, diving, and simply relaxing are the main activities to enjoy at Ang Thong.
Most visitors arrive on a join-in day trip and by boat charter from Koh Samui or Koh Phangan. Simple bungalows and camping tents are available on Koh Wua Ta Lap for those who wish to stay overnight. The park headquarters hosts a simple restaurant. Even with its increasing popularity, the islands have maintained their picture-postcard appeal.
6. Cuc Phuong National Park, Vietnam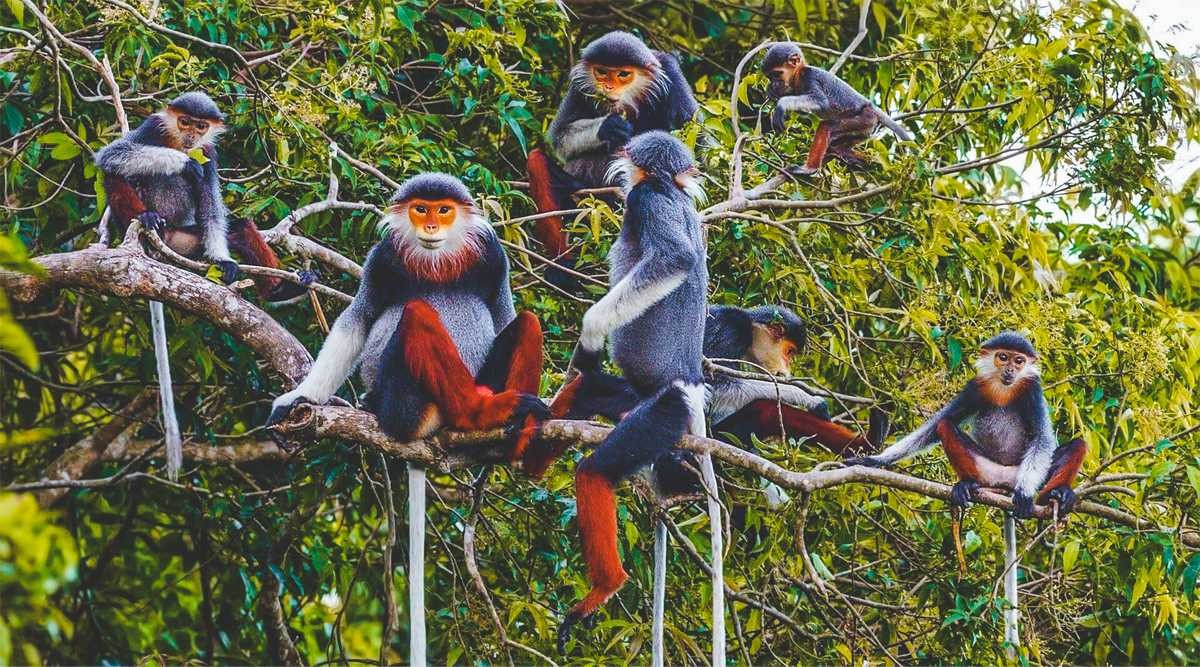 Photo: Local Vietnam
Cuc Phuong National Park belongs to Nho Quan District, Ninh Binh province, is bounded between three provinces of Ninh Binh, Hoa Binh, and Thanh Hoa province. It is far about 100 kilometers from Hanoi to the southwest. Cuc Phuong national park is the first national park in Vietnam, established in July 1962. Cuc Phuong National Park has a population of abundant flora and fauna.
Cuc Phuong has an area of 22.000 hectares, of which three quarters are limestone with a height from 300 meters to 600 meters above sea level. Here, there has May Bac mount with 648.2 meters. The climate in Cuc Phuong is kind of tropical monsoon climate, average annual temperature about 24.70C. Especially, there have many caves, beautiful landscapes, and historical natural remnants such as Trang Khuyet Cave, Chua Cave, Thuy Tien Cave, Nguoi Xua, Cave, Con Moong grotto, San Ho Cave, etc.
In the Park, there has hot spring 380C. The flora is various with 1.944 species. Diverse fauna includes 71 species of mammals, 300 species of birds, 33 reptiles, and 16 amphibians. Besides, there have many animals such as bears, horses, boars, tigers, leopards, ferrets, squirrels, monkeys… The half-natural breeding area has deer, yellow monkey, Delacour's langur, and flying squirrel… which serves the research of scientists and tourists can have the opportunity.
7. Yala National Park, Sri Lanka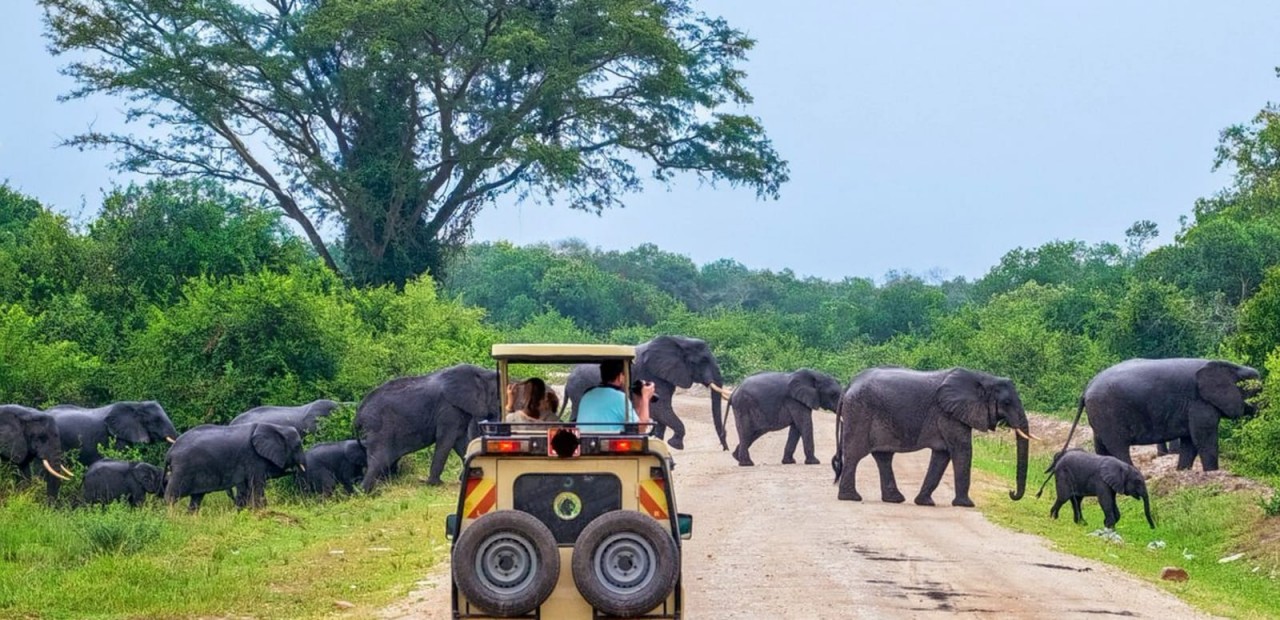 Photo: Travel Sri Lanka With Dilan
A rather wild and rugged area of the country, Yala has long, windblown beaches with crashing waves that make it dangerous for swimming, many of which are backed by sand dunes and lagoons and a backdrop of forests and plains. The experience of being on safari in Yala is virtually comparable to Africa, as you set off early in the morning by jeep and enjoy afternoon game drives, but it also offers the added cultural element of important Buddhist temples.
No visit to Yala is likely to disappoint, and wildlife that you are likely to view aside from the infamous leopards includes Indian elephant, wild boar, mongoose, crocodile, spotted deer, crocodiles, and lizards, amongst others. The birdlife of the park is equally varied, with in excess of 230 species that may be spotted and this includes a number of endemic species such as jungle fowl and grey hornbill.
Situated in a dry zone of Sri Lanka, annual rainfall for the Yala region is between 900 and 1300mm depending on location, with December and January generally the wettest months and drought between May to September. One of our specialists who visited the area in what is usually considered the least likely time to spot leopard had two sightings, so the park is a great destination for wildlife and enjoyable at various times of the year, although the roadways do tend to be bumpier after rainfall, according to Natural World Safaris.
8. Gorkhi-Terelj National Park, Mongolia

Photo: Pinterest
Gorkhi Terelj National Park is located 65 km northeast of Ulaanbaatar by paved road. High granite stone mountains with forest-covered northern slopes, multitudes of wildflower meadows along with the spectacular shape rocks formed by wind is a favorite scenery for the visitors. Fast-flowing rivers and streams make the national park more beautiful.
The average altitude of the 293.168 ha national park is 1600 m above sea level and the highest point is 2664 m Avkhan mountain. The national park is one of the most visited national parks due to its close location. There are numerous ger camps and resorts in the tourist zone before the Terelj River. The rest of the protection zones start after the Terelj River and become less touristy, less inhabited with pristine nature. The depths of the mountain forest are rich in wild animals, including boar, red deer, roe deer, fox, wolves, etc while birds of prey fly everywhere. Except for the natural beauty, Terelj was a mining area of smoke stone, amethyst, and pure crystal till 1960.
9. Bokor National Park, Cambodia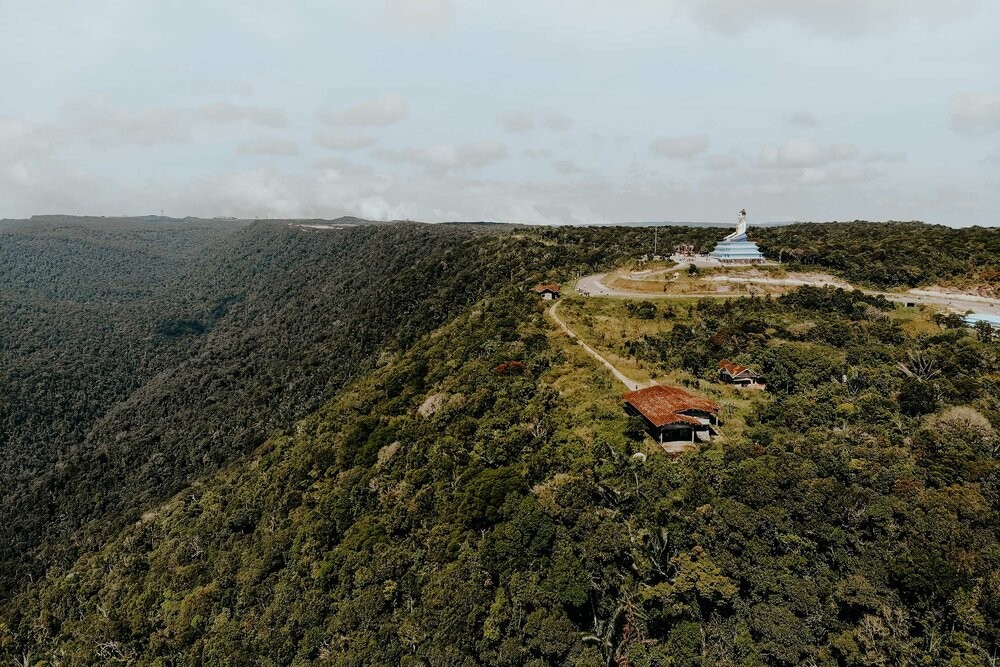 Photo: Where The Souls Wander
Bokor National Park is an excellent national park to visit to learn about diverse flora and fauna. It's been a wildlife sanctuary for over 100 years and was established to protect Sri Lankan elephants and leopards. Highlights of a trip to this park include the ruins of the Black Palace, the two-tier Popokvil Waterfall, Lok Yeay Mao Monument, and the 100 Rice Fields. The nearest city to this park is Kampot, the capital of Kampot Province in southern Cambodia if you're looking for hotel accommodations.
In recent times the national park has become a popular tourist destination and now includes Thansur Bokor Highland Resort, a large luxury hotel built in 2012. In 2010, a large statue of Lok Yeay Mao was constructed in the area. Lok Yeay Mao is a mythic heroine from Cambodian Buddhism and is said to protect travelers, hunters, and fishing men. At 29 metres, it is the tallest Yeay Mao statue in the country.
10. Hallasan National Park, South Korea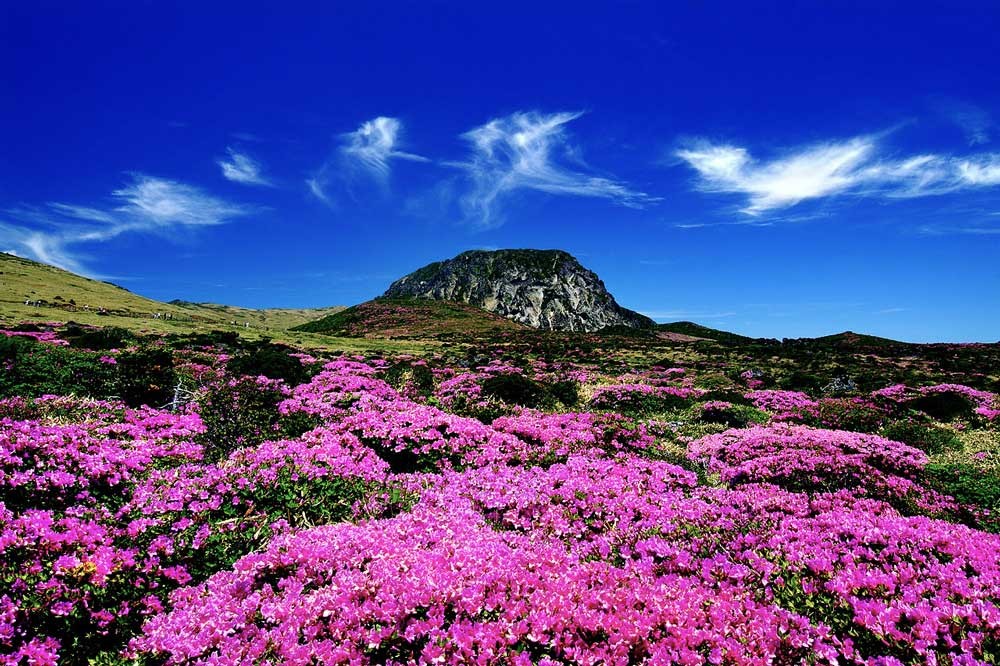 Photo: Gody
Travel to the island of Jeju to visit South Korea's Hallasan National Park, which is also a UNESCO World Heritage site. Come here to see the remnants of ancient volcanoes, flowing waterfalls, and beautiful flora. On the island, you can feel the diverse range of climate for yourself, from sub-tropical to very cold temperatures all in one place. There are quite a few hotels on Jeju Island, many of which are less than 10 miles from the park.
Top 10 Best Golf Courses In Asia

Asia is one of the most famous destinations for golf lovers and luxurious golf courses. With golf sport developing faster in recent years, the demand ...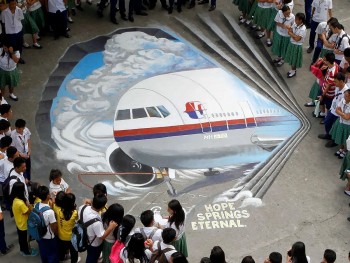 World
The world might never know what really happend when these planes went off the radar. Let's take a look at some of the unsolved mysteries of aircraft disappearances.