Top 10 Most Famous Black Actors Of All Time
There are many talented actors in the Hollywood's land, and black actors and actresses have been claiming their places with many famous stars that their achievements will amaze you.
From any era and genre, these are the greatest Black actors in film history, ranked by the community to determine who is the best of all time. These Black actors are the top in the business, and many are also among the best living actors today.
Who are the greatest Black actors in film? How about the most famous Black actors? From Oscar winners like Denzel Washington, classic African American actors like Sidney Poitier, and newer names such as English actor Chiwetel Ejiofor, many black actors have earned their places with an excellent body of work and memorable performances.
Here, we discuss 10 most famous black actors of all time, whose name must be familiar to you.
1. Denzel Washington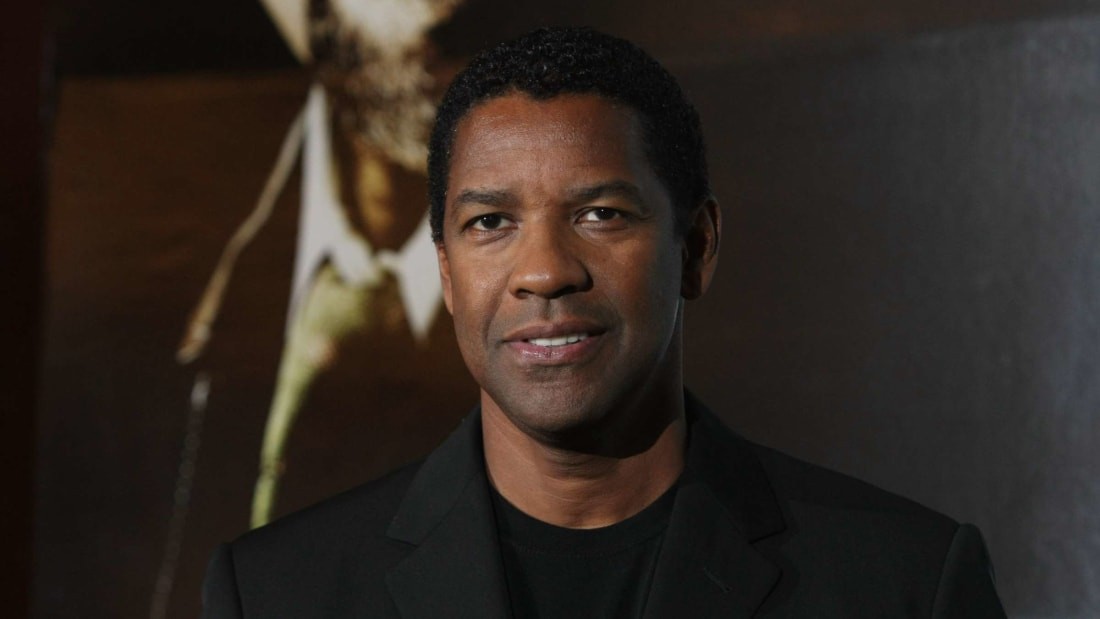 Photo: Getty Images
Denzel Washington is an Academy award-winning actor, director and producer best-known for his roles in 'Glory', 'Malcolm X' and 'The Hurricane'. As an actor, he is known for his penchant for taking on challenging roles and portraying them to perfection. Growing up in a predominantly African-American suburb, young Denzel had witnessed many of his friends take up the path of drugs, crime and violence. He is certain that he too would have ended up like them had it not been for his mother, a poor single parent, who sent him to Oakland Military Academy to learn some discipline. Determined to make something worthy of his life, the boy completed high school and studied journalism before embarking on a professional acting career. He got his first big break when he was chosen to play the role of Dr. Philip Chandler in the NBC medical drama series, 'St. Elsewhere'. He played several minor roles in films before 'Cry Freedom' happened in 1987. His portrayal of anti-apartheid social activist Steve Biko established him as a talented character actor. More challenging roles followed and the actor went on to earn several Academy award nominations, winning two of them. He frequently collaborated with producer Jerry Bruckheimer and director Tony Scott.
He received the Academy Award for the Best Actor in a Supporting Role for his portrayal of Private Silas Trip in the war film 'Glory' in 1989.
He won the Academy Award for Best Actor in a Leading Role in 2001 for his role of Detective Alonzo Harris in the crime drama, 'Training day'.
2. Morgan Freeman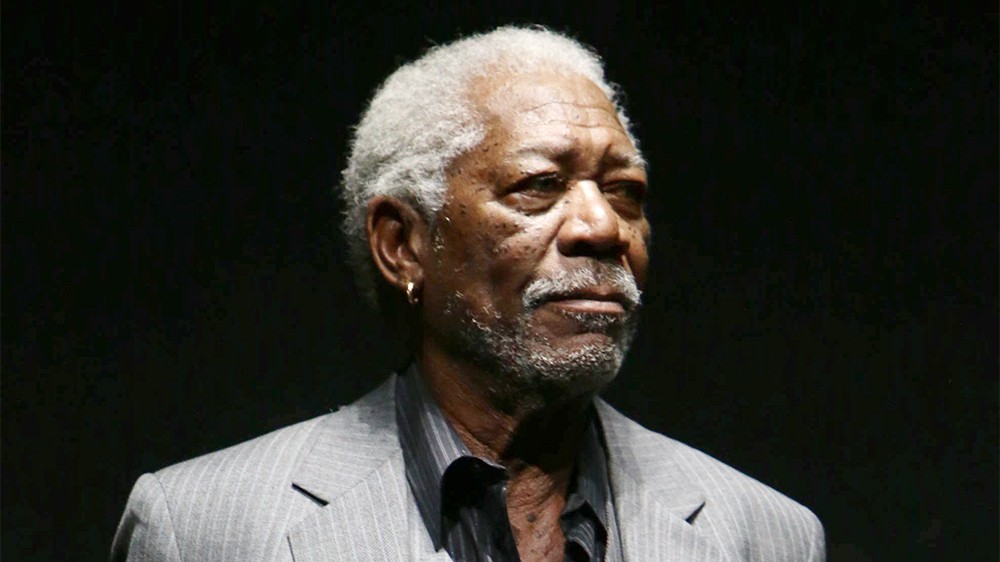 Photo: Variety
Morgan Freeman, (born June 1, 1937, Memphis, Tennessee, U.S.), American actor whose emotional depth, subtle humour, and versatility made him one of the most-respected performers of his generation. Over a career that included numerous memorable performances on stage, screen, and television, Freeman was one of the few African American actors who consistently received roles that were not specifically written for Black actors.
As a young man, Freeman had aspirations of being a fighter pilot; however, a stint in the air force (1955–59) proved disappointing, and he turned his attention to acting. He made his Broadway debut in an all-Black production of Hello Dolly! in 1967. In the 1970s he continued to work on the stage and also appeared on the educational children's television show The Electric Company as the character Easy Reader. Freeman's performance in the film Brubaker (1980) and on the soap opera Another World (1982–84), along with several enthusiastic reviews for his theatrical work in the early 1980s, led to more challenging film roles. His portrayal of a dangerous hustler in Street Smart (1987) earned Freeman his first Academy Award nomination, for best supporting actor. He was later nominated for a best-actor Oscar for his work in Driving Miss Daisy (1989), in which he re-created the role of Hoke after first performing it onstage. He evinced a disciplinarian principal in Lean on Me (1989), a hard-hearted Civil War soldier in Glory (1989), and an aging gunslinger in Unforgiven (1992). He made his directorial debut with the antiapartheid film Bopha! (1993). A third Oscar nomination came for his soulful turn as a convict in The Shawshank Redemption (1994).
3. Samuel L. Jackson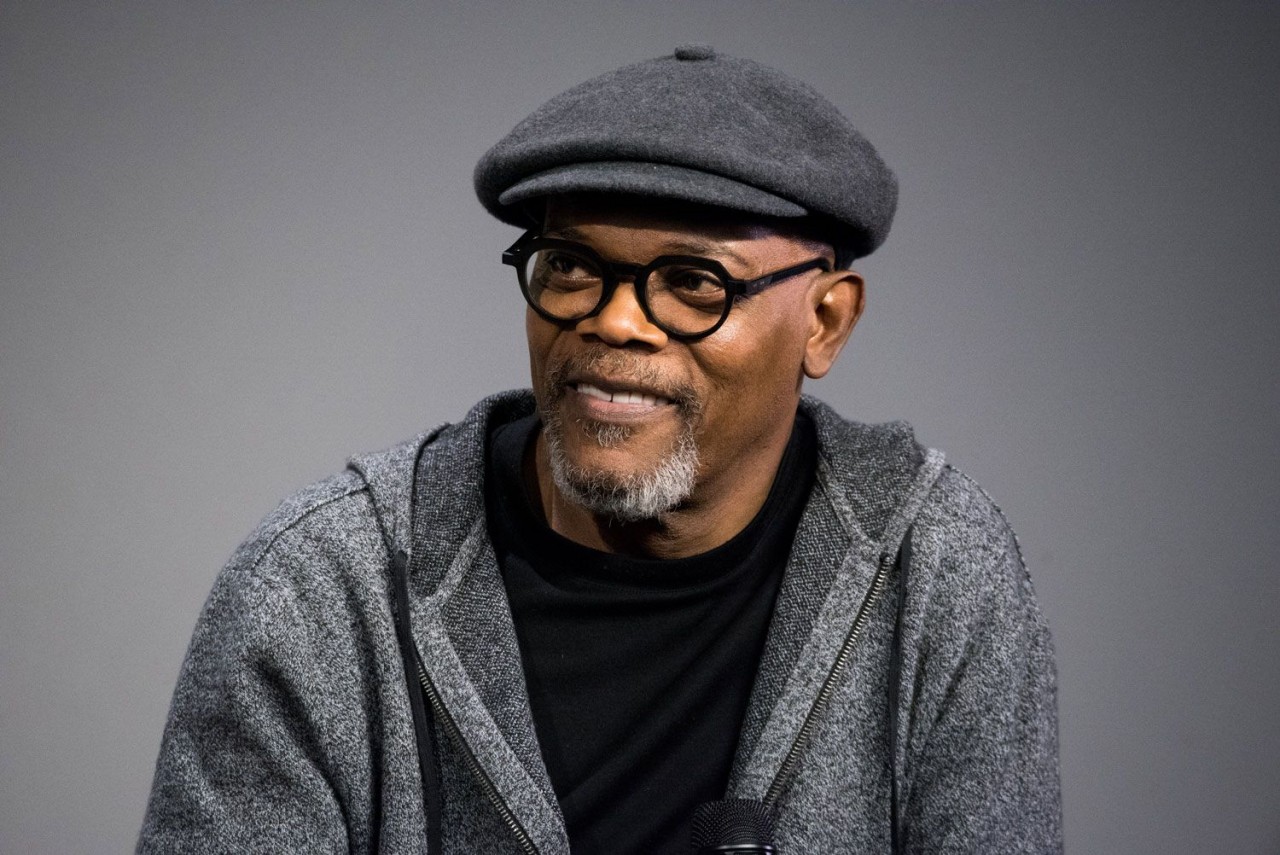 Photo: Digital Spy
Samuel L. Jackson is one of the most illustrious Hollywood actors and has appeared in more than 100 films in his career. Abandoned by his father when he was a child, Jackson left behind a difficult childhood to become one of the most successful Hollywood stars. Though he suffered from stuttering, with determination and hard work, he went on to pursue a career in acting. His career began with small roles in films like 'Goodfellas.' Eventually, he started hogging the limelight and earned more prominent roles in movies like 'Jungle Fever,' 'Patriot Games,' 'True Romance,' 'Jurassic Park,' and 'Pulp Fiction.' Since then, he has received several nominations and awards for his roles in films. Apart from his acting career, he was also involved in the 'Civil Rights Movement' and was politically active when he campaigned during the 2008 Democratic presidential primaries for the-then Senator Barack Obama. As a humanitarian, he started his own charity organization called 'Prizeo' as part of a campaign to raise money to fight Alzheimer's disease. Jackson is known for his characteristic 'Kangol' hats and 'tough nut' roles in films. He is one of the highest-grossing film actors of all time. Besides being an actor, he is also an accomplished musician and can play bass instruments.
'Pulp Fiction,' which released in 1994, went on to become a cult film and helped Jackson gain international stardom. After the film's release, he was immediately recognized for his riveting performance on-screen. For his act, he received an 'Academy Award' nomination for 'Best Supporting Actor.' He also received a 'Golden Globe Award' nomination for 'Best Supporting Actor – Motion Picture.'
4. Will Smith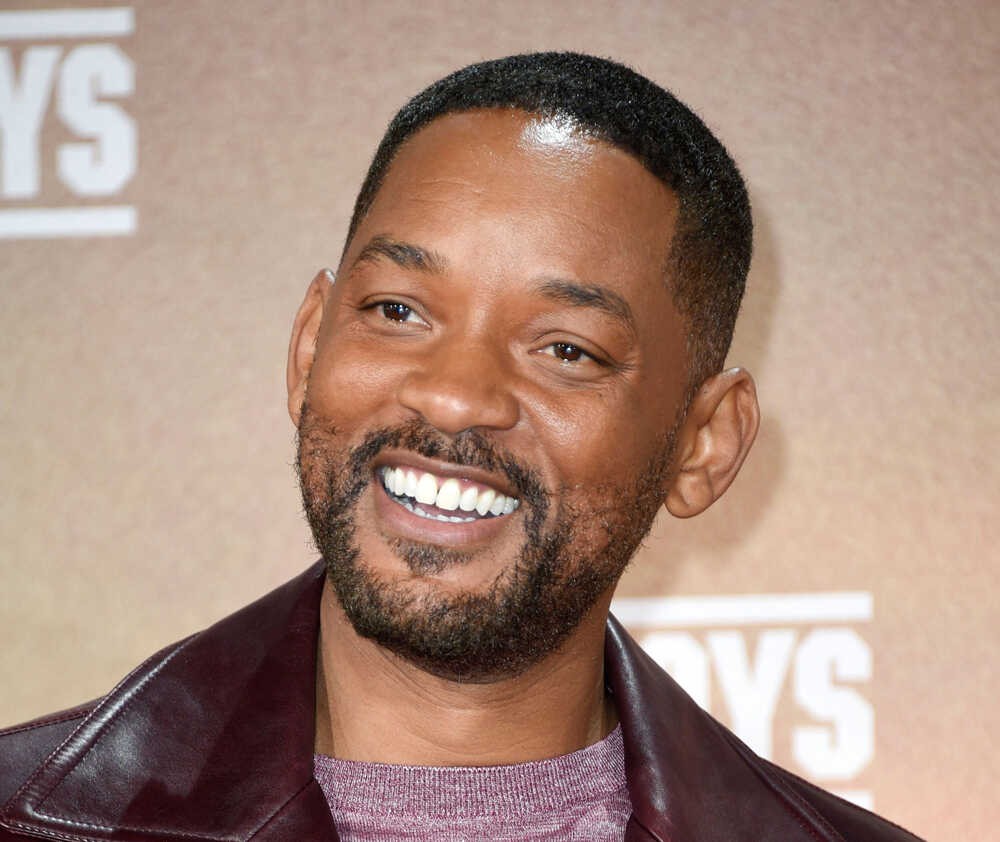 Photo: Deadline
Will Smith transitioned from successful rapper to Hollywood A-lister, starring on 'The Fresh Prince of Bel-Air' before headlining such films as 'Independence Day,' 'Men in Black' and 'Ali.'
After Will Smith met Jeff Townes at age 16, the duo launched a highly successful rap career as DJ Jazzy Jeff & The Fresh Prince. Smith starred on the sitcom The Fresh Prince of Bel-Air for six seasons, before establishing himself as a Hollywood A-lister with Bad Boys (1995) and Independence Day (1996). He has since headlined such popular films as Men in Black (1997) and Hitch (2005) and earned Oscar nominations for Ali (2001) and The Pursuit of Happyness (2006). Smith also earned acclaim for Concussion (2015), before returning to action fare with Suicide Squad (2016).
The string of hits came to an end in 1999 with Wild Wild West, a sci-fi cowboy Western co-starring Kevin Kline. Despite the film's lackluster box-office performance, the track Smith cut for the film became a hit on his 1999 album, Willennium. The golf movie The Legend of Bagger Vance (2000) was his next big film, with Smith playing the caddie to Matt Damon's out-of-sorts swinger.
Smith then took on the dual role of actor and producer for Hancock (2008), in which he played an alcoholic anti-superhero, and for Seven Pounds (2008), about a man who sets out to change the lives of seven people. He also helped produce two more films released that year, Lakeview Terrace and The Secret Life of Bees.
After a hiatus, Smith returned to the big screen in 2012 with Men in Black 3, followed by a turn as a military commander in the critically panned M. Night Shyamalan sci-fi flick After Earth, which co-starred Smith's son Jaden. He then made a cameo as Lucifer in the film Winter's Tale (2014).
In February 2019, Smith announced that he would not be returning for the Suicide Squad sequel. Around that time, a commercial during the Grammy Awards revealed him as a wisecracking Genie in Guy Ritchie's live-action adaptation of Disney's Aladdin, which went on to top $1 billion at the global box office. Next up was Ang Lee's Gemini Man, which had Smith pulling double duty — with help from digital technology — as a 50-year-old assassin assigned to kill a 23-year-old version of himself.
The A-lister closed out the year by voicing super agent Lance Sterling in the animated Spies in Disguise, alongside Tom Holland, before opening 2020 with a return to his successful cop-buddy franchise in Bad Boys for Life.
5. Laurence Fishburne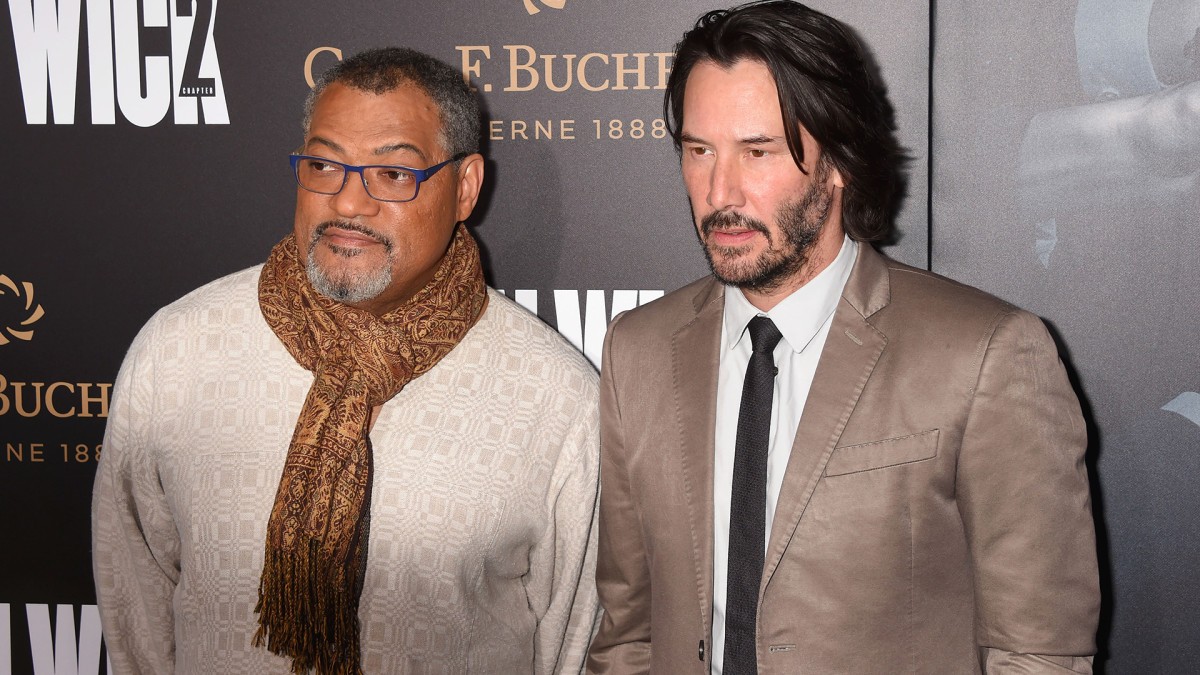 Image via Getty/Jeffrey Mayer
Laurence John Fishburne is an American actor who is well-known for his power-packed performances in all the mediums of entertainment, be it television, films or theatre. Starting out early in his life, Fishburne gradually made his way to the top of the industry. Though he did a lot of work throughout the 1970s and 1980s after his debut in 1973, his career breakthrough came only in the 1990s. He gave powerful and captivating performances one after the other, be it on stage, in television or in films. He became the first African American to portray 'Othello' in a major motion picture when he appeared in Oliver Parker's 1995 film adaptation of the Shakespearean play. Be it as Morpheus in 'The Matrix' trilogy, or as Jason 'Furious' Styles in the drama 'Boyz n the Hood' or as Tyrone 'Mr. Clean' Miller in the war film 'Apocalypse Now', Fishburne has ruled the screen. His stage gimmicks are also top-notch as are his television appearances. His latest outings in the Superman reboot film 'Man of Steel' and later 'Superman v Batman: Dawn of Justice' wherein he essays the role of Perry White have been outstanding.
The magnum opus of Laurence Fishburne's career in terms of blockbuster success happened when he essayed the role of Morpheus, the hacker-mentor of Neo, in the science fiction film trilogy 'The Matrix', 'The Matrix Reloaded' and 'The Matrix Revolutions'. The films were major hits and were critically and commercially acclaimed.
Fishburne's remarkable authority over screen space and his talent as an actor came out beautifully when he capped the role of Ike Turner in 'What's Love Got to Do With It'. His brilliance and power-packed performance earned him an Academy Award nomination in the category of Best Actor in a Leading Role.
6. Forest Whitaker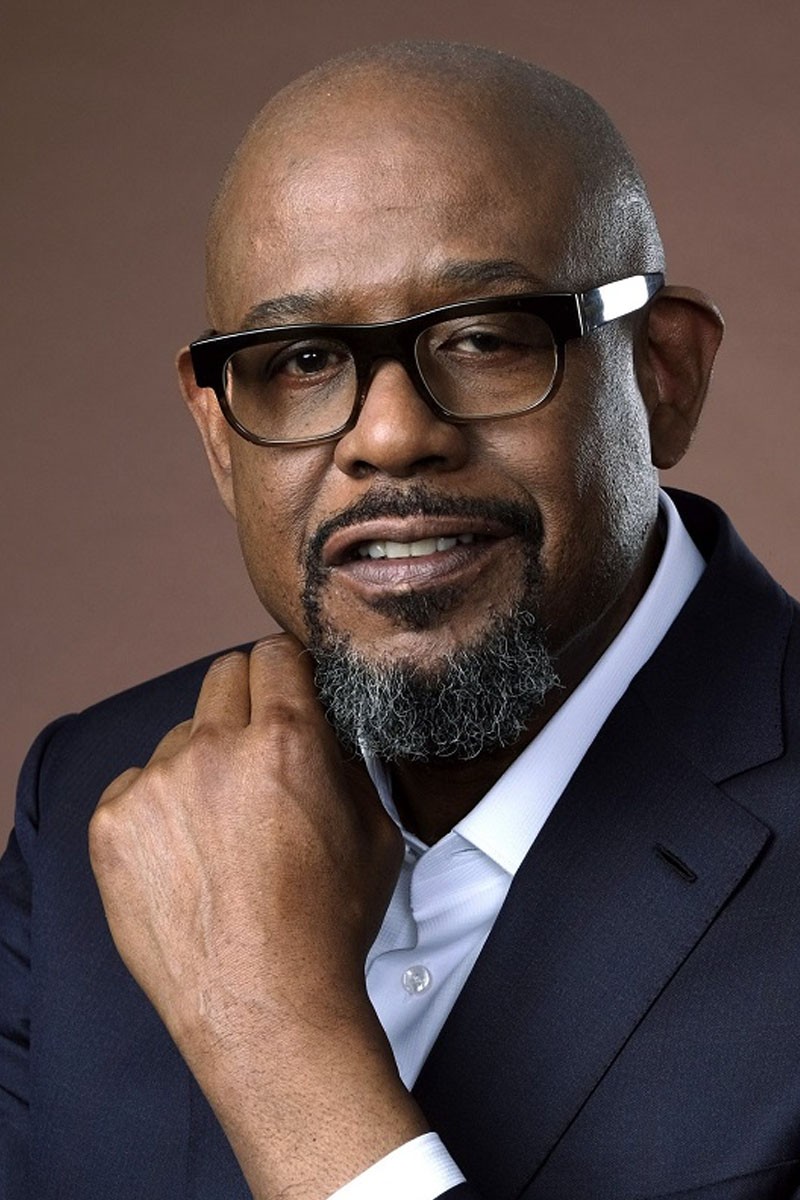 Photo: PeaceTalks
Forest Whitaker is an American actor, producer and director best known for his roles in the films 'The Last King of Scotland' and 'Bird'. Whitaker attended California State Polytechnic University, Pomona, and was a college football player but a back injury made him shift to drama and opera. He began his journey in films with 'Tag: The Assassination Game' and first tasted success with his second release 'Fast Times at Ridgemont High'. He appeared in several acclaimed movies such as 'Platoon', 'Good Morning, Vietnam', 'Ready to Wear', 'The Way of the Samurai', 'Panic Room' and many others over the years. He also made appearances in popular television shows and made his debut as a director with 'Strapped'. Forest won the Academy Award for Best Actor for his role in 'The Last King of Scotland' and has also been honored with the Hollywood Actor of the Year Award along with several other honors and awards. He is married to the actress, Keisha Nash.
Forest Whitaker won the Best Actor Award at Cannes Film Festival in 1988 for 'Bird.' He also won an International Critics' Award for 'Strapped' in Toronto International Film Festival in 1993. He received Blockbuster Entertainment Award for Favorite Supporting Actor for 'Phenomenon' in 1996.
He received the Academy Award for Best Actor, African-American Film Critics Association Award for Best Actor, BAFTA Award for Best Actor in a Leading Role, and BET Award for Best Actor for 'The Last King of Scotland' in 2006.
He won African-American Film Critics Association Award for Best Actor and NAACP Image Award for Outstanding Actor in a Motion Picture for 'Lee Daniels' The Butler' in 2013.
Forest received the honorary degree of Doctor of Humane Letters from Xavier University of Louisiana in 2009 at the 82nd Commencement Ceremony. He also received the honorary degree of Doctor of Humane Letters from California State University, Dominguez Hills on May 16, 2015.
7. James Earl Jones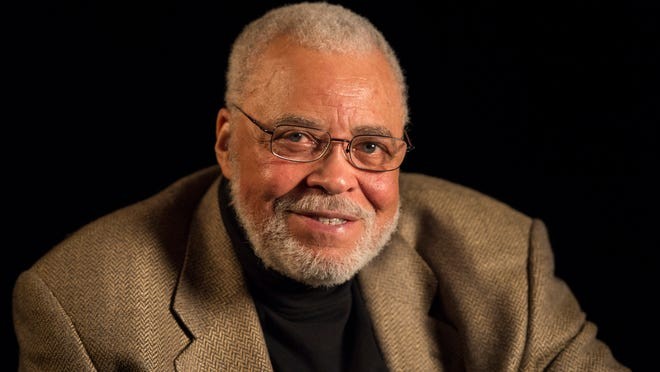 Photo: USA Today
Widely regarded as "one of America's most distinguished and versatile" actors, James Earl Jones is a veteran entertainer who has enjoyed a long and productive career spanning over five decades. Also a voice actor, he voiced the character of 'Darth Vader' in the 'Star Wars' film franchise. Given the tremendous success he has achieved as a film and voice actor, it is hard to believe that he was once a shy, self-conscious child who suffered from stuttering. He worked hard to overcome stuttering with the help of his teacher. Initially, he had no plans to become an actor and was intent on studying medicine. However, he soon realized that medicine was not his real calling and joined the military during the 'Korean War.' It was during this period that he discovered his love for acting and became involved with the 'Ramsdell Theatre.' He made his Broadway debut after being discharged from the military and went on to have a successful stage career that earned him several awards and accolades. He made a smooth transition to films with the role of 'Lt. Lothar Zogg' in Stanley Kubrick's 'Dr. Strangelove or: How I Learned to Stop Worrying and Love the Bomb.' He is renowned for portraying versatile roles in his films. He has also made several appearances in television series.
In 1969, he received the prestigious 'Tony Award' for 'Best Actor in a Play' for his work in 'The Great White Hope.' He would receive the award under the same category in 1987 for his role in 'Fences.'
In 1971, he won the 'Golden Globe Award' for 'New Star of the Year-Actor' for his performance in the film 'The Great White Hope.'
In 1977, he received a 'Grammy Award' under the 'Best Spoken Word' category for his work in 'Great American Documents.'
He won the 'Emmy Award' for 'Outstanding Lead Actor in a Drama Series' for the television series 'Gabriel's Fire' in 1990. The same year, he received another 'Primetime Emmy Award' for 'Supporting Actor in a Miniseries' for his role in 'Heat Wave.'
He received an 'Honorary Academy Award' in 2011, becoming a recipient of the EGOT without winning a competitive 'Oscar.'
8. Chadwick Boseman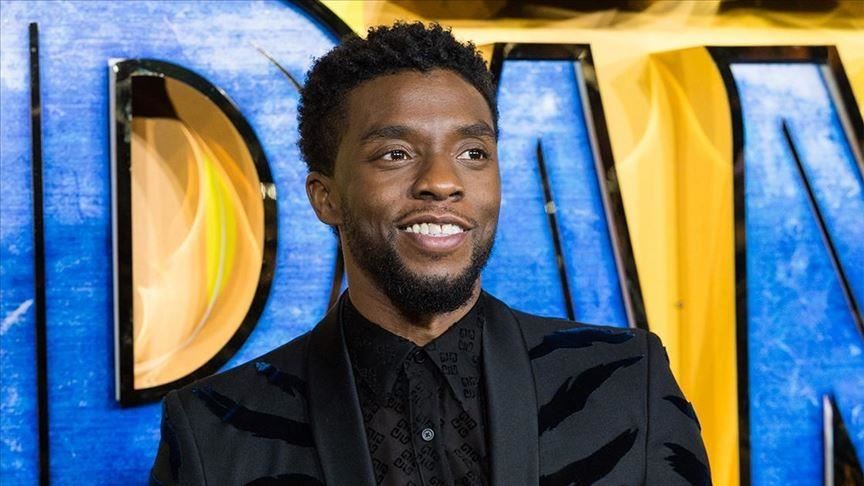 Photo: Getty Images
Chadwick Boseman was an American actor best known for playing Jackie Robinson in the flick 42 and the R&B singer James Brown in the movie Get on Up. He was also known for appearing as Black Panther in the Marvel Cinematic Universe film franchise surrounding the character, including Captain America: Civil War and Black Panther. He was born as the only child of African-American parents, who encouraged him to pursue his passion for acting. After completing his studies, he began his acting career by doing a number of TV programs. Soon, he ventured into films as well. For his brilliant acting performances, the actor won many award nominations. Besides acting, he enjoyed playing basketball, the sport he played while growing up in South Carolina. His life was cut short by cancer and he died at the age of 43.
Chadwick Boseman started acting in 2003 when he bagged a recurring role in the TV series All My Children'. After this, he appeared in an episode each of Third Watch, Law & Order and CSI: NY respectively. In 2008, he was cast as Nathaniel "Nate" Ray in the series Lincoln Heights. The same year, the actor did the flick The Express. He next played Sergeant McNair in the series Persons Unknown. In 2011, he got featured in the TV programs Castle, Fringe, Detroit and Justified respectively.
Soon after this, Chadwick Boseman was cast as Jackie Robinson in the biographical sports movie, 42, in 2013. He then played James Brown in the 2014 biographical film Get on Up. Then in 2016, the American artiste got featured in the flick Gods of Egypt. That year, he also joined the cast of Captain America: Civil War as T'Challa / Black Panther. After this, Boseman co-produced as well as acted in the flick Marshall. In the year 2018, he reprised his role as T'Challa / Black Panther in the movies Black Panther and Avengers: Infinity War respectively. In 2019, he starred in the action thriller film 21 Bidges.
In 2020, he was seen in the war drama film Da 5 Bloods. The film was released on Netflix on 12 June 2020. The last film of his career was Ma Rainey's Black Bottom; it was released posthumously and Boseman's performance in the film earned him an Academy Award nomination for Best Actor and a Golden Globe Award for Best Actor.
9. Eddie Murphy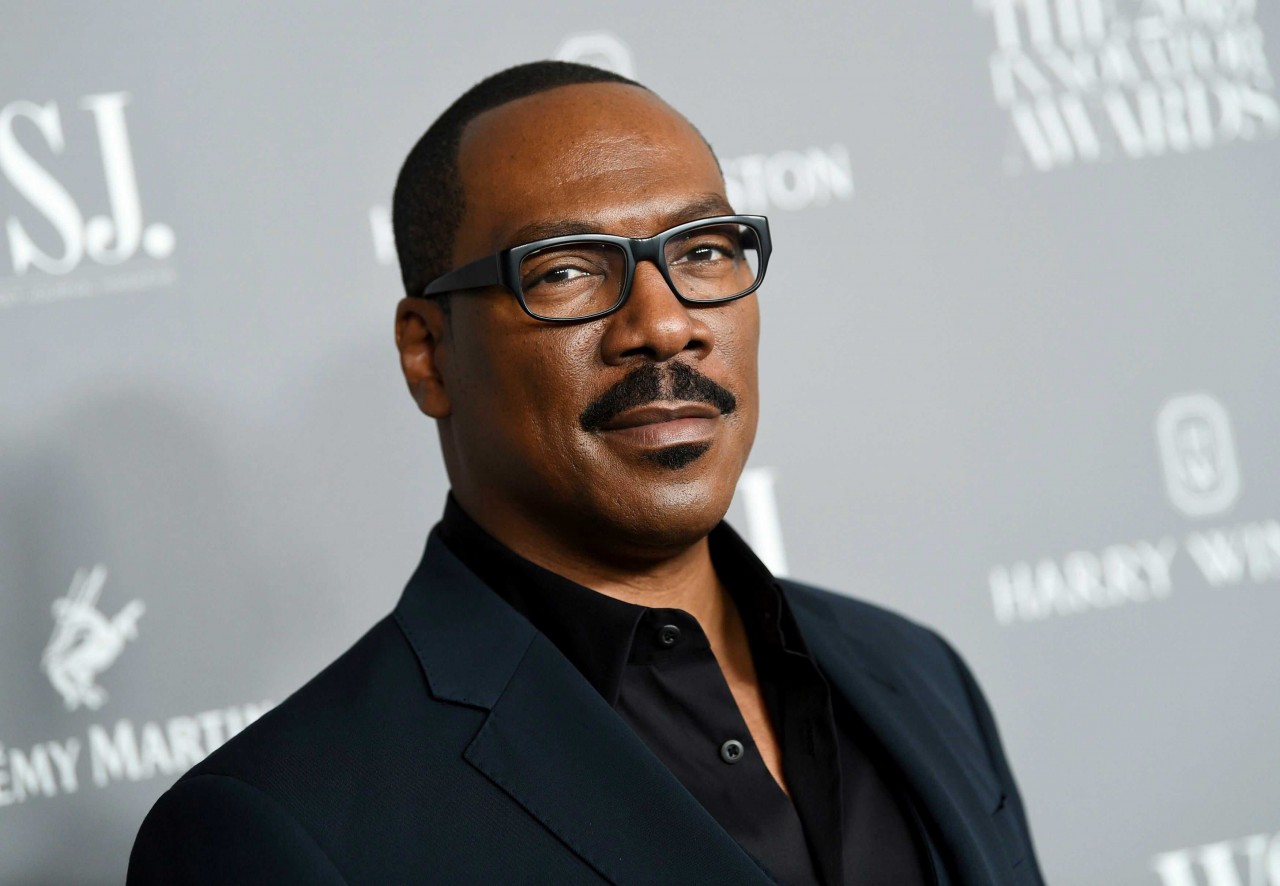 Photo: Evan Agostini/Invision/AP/Shutterstock
Edward "Eddie" Regan Murphy (born April 3, 1961) is an American actor, voice actor, film director, producer, comedian and singer. He is the second-highest grossing actor in motion picture history. He was a regular cast member on Saturday Night Live from 1980 to 1984, and has worked as a stand-up comedian. He was ranked #10 on Comedy Central's list of the 100 Greatest Stand-ups of All Time. He has received Golden Globe Award nominations for Golden Globe Award for New Star of the Year - Actor for his performance in 48 Hrs and best actor in a comedy or musical for his performances in Beverly Hills Cop, Trading Places, and The Nutty Professor. In 2007, he won the Golden Globe for Best Supporting Actor for his portrayal of soul singer James "Thunder" Early in Dreamgirls, and received a nomination for the Academy Award for Best Supporting Actor for the same role. Murphy's work as a voice actor includes Thurgood Stubbs in The PJs, Donkey in the Shrek series and the dragon Mushu in Disney's Mulan. In some of his films, he plays multiple roles in addition to his main character, intended as a tribute to one of his idols Peter Sellers, who played multiple roles in Dr. Strangelove and elsewhere. Murphy has played multiple roles in Coming to America, Wes Craven's Vampire In Brooklyn, the Nutty Professor films (where he played the title role in two incarnations, plus his father, brother, mother, and grandmother), Bowfinger, and 2007's Norbit.
10. Danny Glover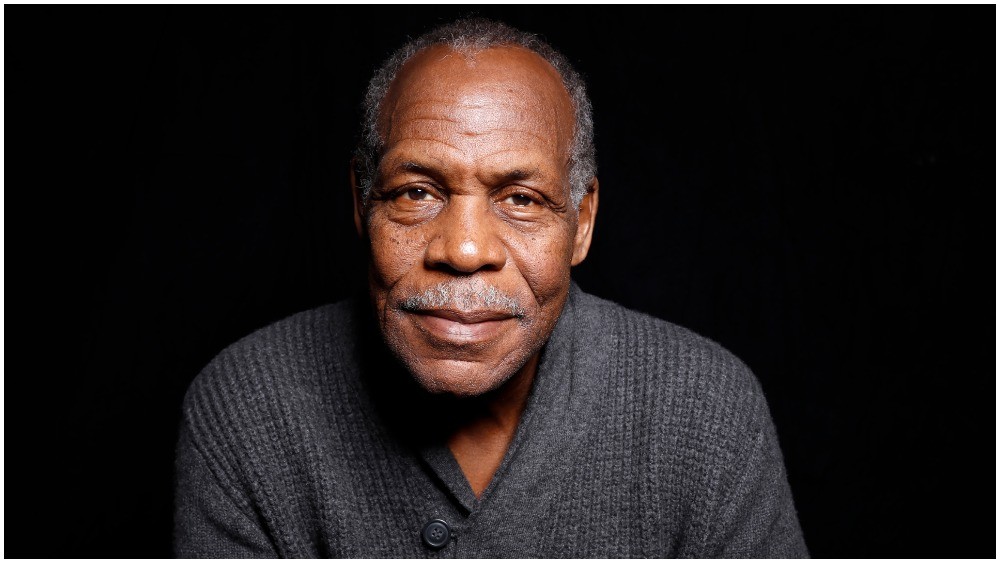 Photo: Variety
Danny Glover is a successful actor, producer and political activist of American origin. He has proved his acting prowess by playing various types of characters. As a versatile actor, he played warm and sympathetic characters and abominable villains with equal élan. Starting his career in city administration, he shifted his focus towards acting by joining Black Actors' Workshop. After making his debut in the film 'Escape from Alcataz', he also made his mark as a notable actor on stage. His name was nominated for Emmy Awards several times. Besides securing a place as an accomplished actor, he produced a number of successful films as an executive producer of Robey Theatre Company which he set up along with actor Ben Guillory. Later, he worked as a voice actor in several children's films. He ventured into the field of direction and directed 'Override', a short film. He takes keen interest in politics and as a political activist, he criticised George W. Bush by referring Bush as a racist. While studying at San Francisco University, he was actively involved with Black Students Union. Besides acting as an active board member of the TransAfrican Forum, he is also a board member of several organizations like The Black AIDS Institute, The Algebra Project and Walden House.
His effective portrayal of the character of Joshua Sheets in a television miniseries 'Lonesome Dove', broadcast in 1989, earned him an Emmy Award nomination for Outstanding Supporting Actor in a Miniseries or Special.
His role as Phillip Marlowe on an episode of the neo-noir anthology series 'Fallen Angels', broadcast from 1995 to 1996, brought him an Emmy Award nomination for Outstanding Guest Actor in a Drama series.