Cuc Phuong Named Asia's Leading National Park
Cuc Phuong National Park, one of the most famous destinations in Vietnam, has been called "Asia's Leading National Park" at the 2021 World Travel Awards.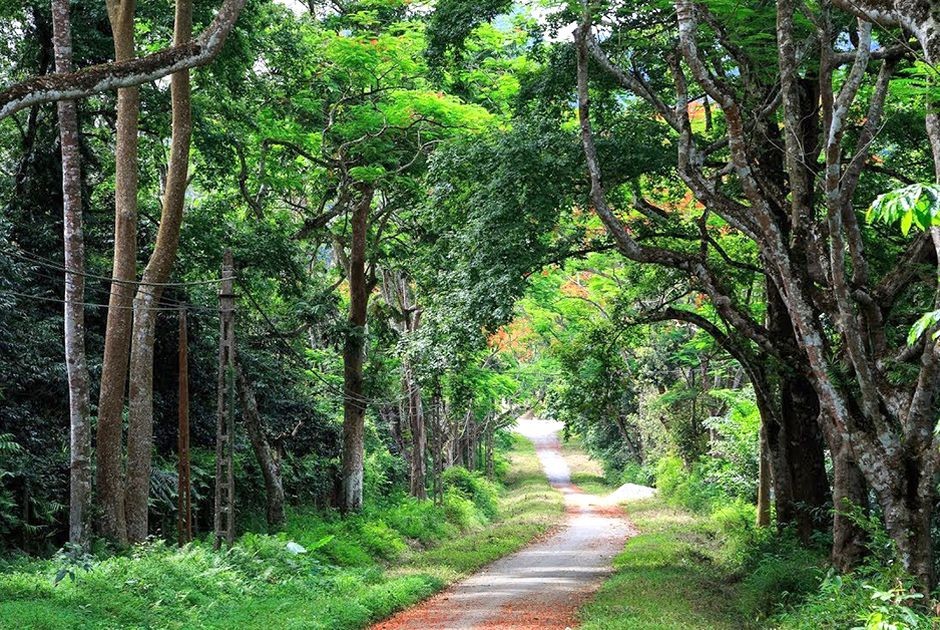 Photo: Yeudulich
It surpassed other competitors such as Chitwan National Park in Nepal, Kinabalu and Taman Negara National Park in Malaysia, Komodo National Park in Indonesia, and Minneriya National Park in Sri Lanka to claim the honors.
The award was based on votes cast by travel industry professionals and the public, according to VnExpress.
Cuc Phuong, Vietnam's first national park, is situated in the Tam Diep mountain range that runs across the provinces of Ninh Binh, Hoa Binh, and Thanh Hoa.
The park stretches 22,408 hectares and is mainly covered by tropical rainforests. It provides habitats for 117 species of mammals, 300 species of birds, 110 species of reptiles and amphibians, and 65 species of fish.
Besides trekking, visitors can also go on wildlife viewing tours at night.
World Travel Awards was launched in 1993 to acknowledge excellence in the travel and tourism industry. It has been described as the "travel industry's equivalent of the Oscars".
Cuc Phuong National Park – The Beauty Wonder Of Vietnam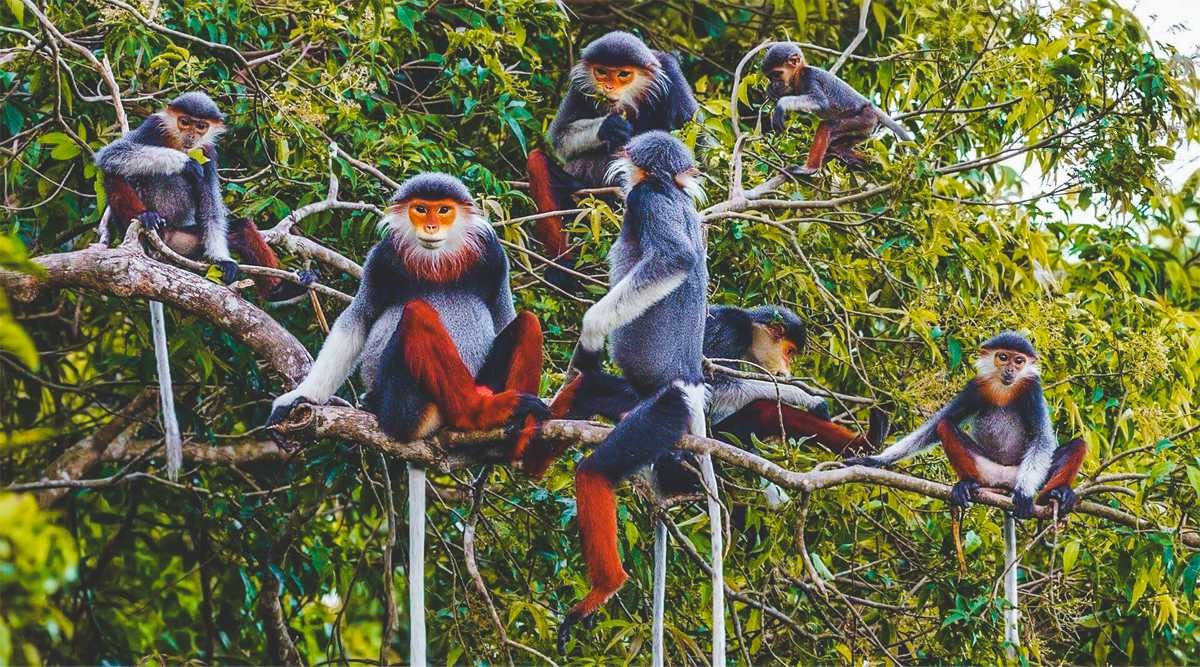 Photo: Local Vietnam
Located in Ninh Binh Province, Cuc Phuong National Park is the oldest and largest national park in Vietnam. This natural park is home to a vast amount of local plants and animals which represent a crucial source of biodiversity. Visiting this park, tourists will have a chance to explore the beauty of Vietnam's nature, and money generated by tourism can save many endangered species and boost the local economy.
Covering an area of 25,000 ha of three provinces: Ninh Binh, Hoa Binh, and Thanh Hoa, Cuc Phuong is the first and largest nature reserve of Vietnam. This park is a typical tropical rainforest that hosts many diverse and unique flora and fauna, according to Vietnam Discovery.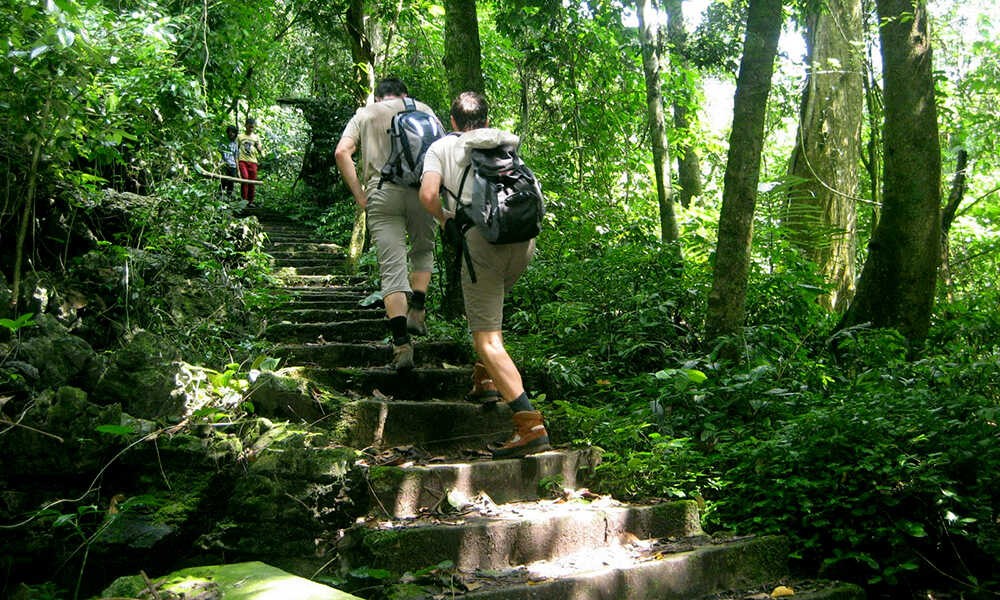 Photo: Hanoi Explore Travel
This old forest is the natural habitat of more than 2000 plant species and 2600 species of animals including 2000 species of insects, 135 mammal species, 122 species of reptiles and amphibians, 65 species of fishes, more than 336 species of birds. Many endangered species have been found and protected here including Draco, spotted deer, golden monkey, bear, leopard, fox, horse, and the famous black and white Douc langur.
History of Cuc Phuong National Park
The national park was officially established in 1960. Two years later, in 1962, President Ho Chi Minh consecrated this park to raise the awareness of environmental and animal protection. Since then, Cuc Phuong National Park has become one of the most important biological sites in Vietnam.
Cuc Phuong was also the habitat of the prehistoric man dating 7,000 – 12,000 years ago. In numerous milestone caves at the park site, many ancient tools such as bone spears, shell knives, stone axes were found. In 1798, Quen Voi – a part of this park was the main battle of the civil war between Thang Long and Nguyen Hue.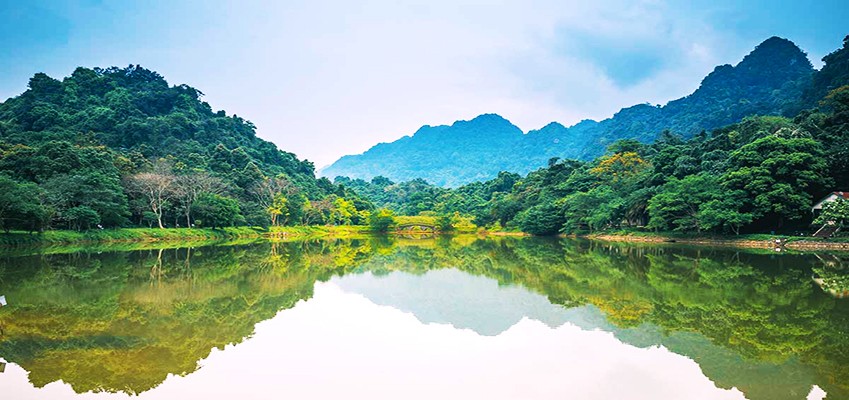 Photo: VM Travel Company
Recently, there have been conflicts between governors and Muong people who settle, hunt and farm inside of the park. To prevent poaching and farming practices of local ethnic people, in 1987, 500 Muong people were inhabited outside of the park. Now governments and regional residents are working together to alleviate poaching making this park site become the best place for animal conservation.
The Diversity of Cuc Phuong National Park
Not inferior to the flora, Cuc Phuong fauna is extremely diverse and abundant. According to the latest statistics, Cuc Phuong is home to a large range of fauna, including 89 species of mammals, 307 species of birds, 110 species of reptilians and amphibians, 65 fish species, and nearly 2,000 species of insects. A number of species in the park are listed on the Vietnam Red Book of endangered species. Rare species include the bear, horse, wild boar, tiger, leopard, fox, squirrel, monkey, etc. A large area is reserved for raising wild animals such as spotted deer, deer, golden monkey, langur (vooc quan dui), flying squirrel, draco (than lan bay). The Delacour's langur (Trachypithecus Delacour), which is a primate unique to Vietnam, is endemic species in the park. It is particularly chosen as the symbol of Cuc Phuong National Park. Not only does Cuc Phuong own diverse flora and fauna, but it also is home to numerous species of tropical birds with various colored feathers, appearances, and voices. Of the 307 species in the national park, many are valuable and rare, such as the silver pheasant (Lophura nycthemera), the redheaded woodpecker (Picus rabieri). Cuc Phuong is thus selected as one of the alluring Ninh Binh attractions, the ideal ornithology site for scientists and bird hobbyists at home and abroad as well, according to Alo Trip.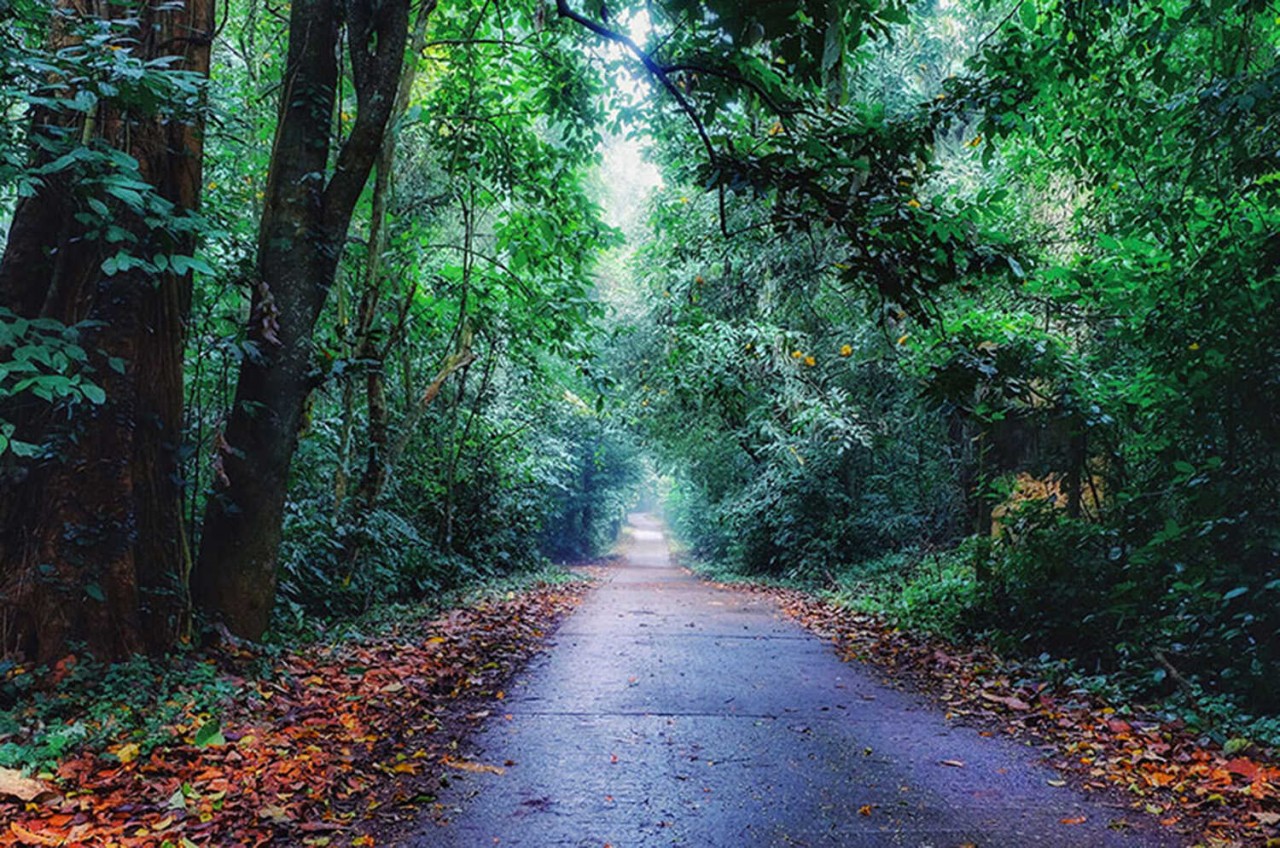 Photo: Hoang Son Peace Hotel
Lying in half-covered cacxto terrain, Cuc Phuong has retained many beautiful caves with inspiring names, namely Son Cung Cave (Mountain Palace), Vui Xuan Cave (Spring Happiness), Pho Ma Cave (Prince Consort). Particularly, some of the caves still preserved valuable archaeological relics. Scientists believed that is one of the keys to understanding the history of Vietnam and Southeast Asia. These remnants have been conserved in Nguoi Xua Cave and Con Moong Cave. Cuc Phuong is also home to the residence of Muong ethnic people with their own culture. They are the stilt-houses, the traditional costumes, the customs and habits, the gongs festivals... strongly inspired Muong ethnic culture. Going to Cuc Phuong National Park, along with admiring the beauty that the Creator endows, tourists have the opportunity to contemplate the traditional dances or folk songs of the Muong ethnic people and the upland minorities. The boys and girls in Muong traditional dress dancing around the light of flickering campfire actually offer tourists an exciting forest night. This activity is designed to preserve and promote the cultural traditions of the ethnic groups in general and Muong ethnic culture in particular.
Trekking in Cuc Phuong National Park
Dozens of trails cut through the forest and can be used for simple hikes for an hour or two-day treks through the forest. Trekking options include loop trails that take only a few hours of moderate walking to a two-day trek across the park. If you do decide to get off the path and into the brush make sure you are wearing a long-sleeved shirt and long pants. The prickly vines will make mincemeat out of any exposed flesh and the disgusting, yet harmless, leeches will find a quick and easy lunch.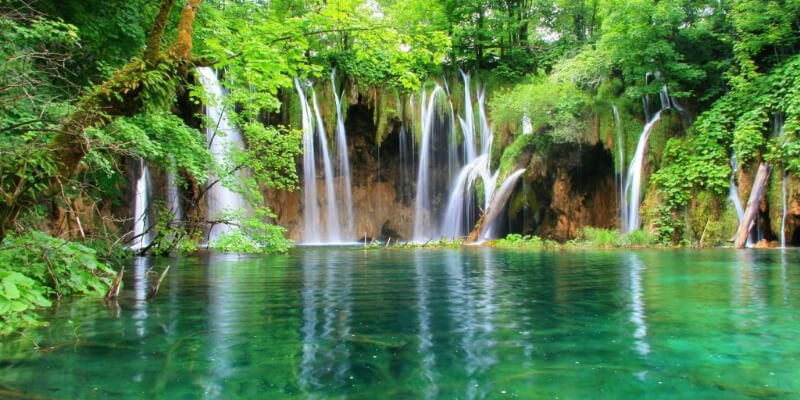 Photo: TripsPoint
Ornithologists flock to Cuc Phuong to catch a glance at Silver-Pheasant, Red-Collared Woodpecker, Brown Hornbill and Bar-Bellied Pita, and others amongst the three hundred birds that inhabit the park.
Tour guides are available for a reasonable fee ( from 20$ for a small trek to 35$ for the Hmong village) and can bring you on day or night time treks, which is probably the best way to spot Cuc Phuong's numerous little creatures.
The park headquarters can also arrange river rafting trips and tours catering to your needs.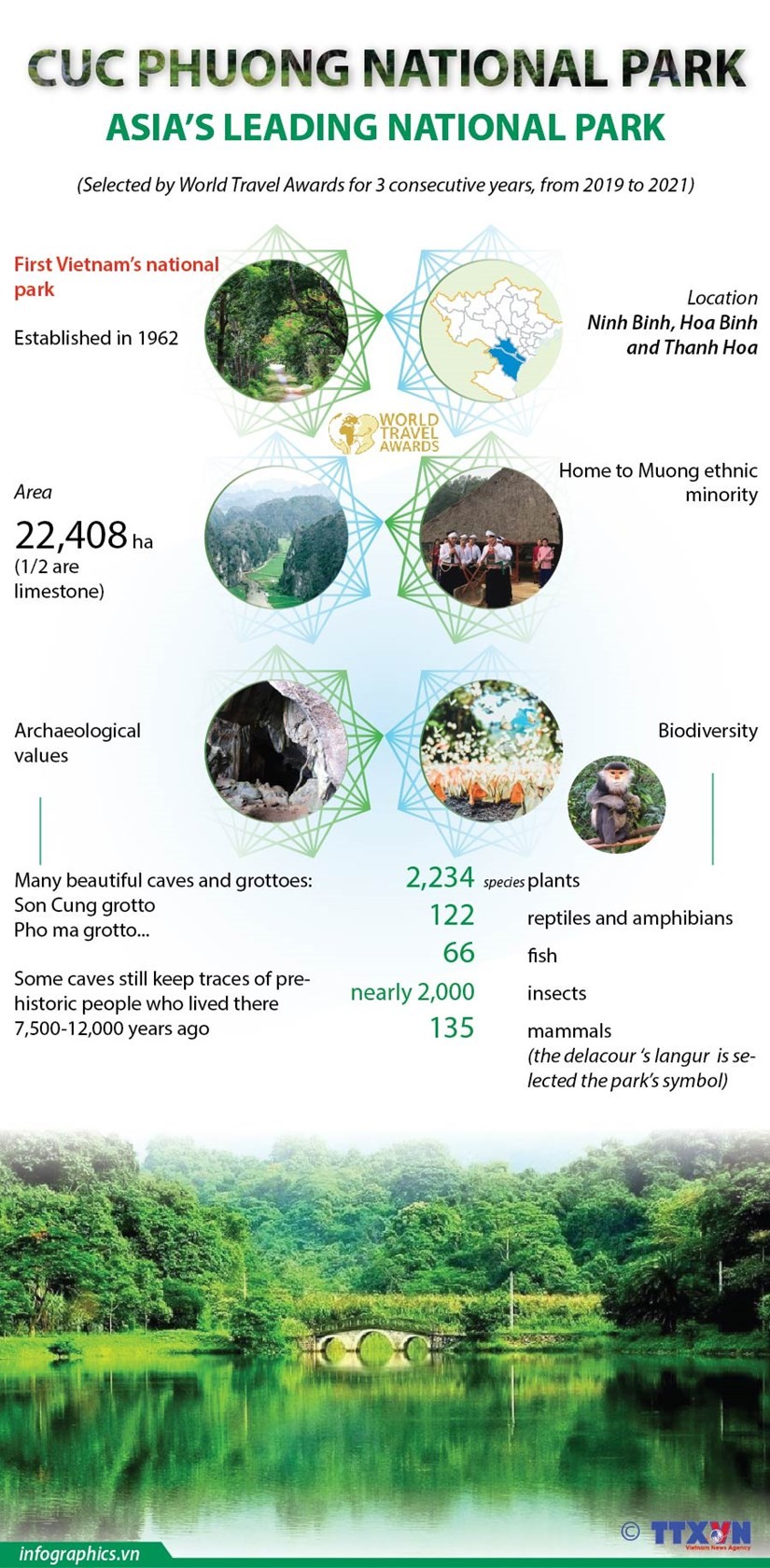 Photo: VNA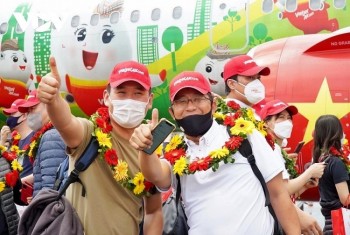 National
Vietnam News Today (Jan. 26): Vietnam reports 15,699 more domestic Covid-19 cases; Vietnam told to reopen to international tourism ahead of SEA Games 31; Germany donates four million more vaccine doses to Vietnam; Vietnam has opportunity to become global leader in renewable energy.