Top 10 Tourist Attractions in Thai Nguyen
Let's explore the beautiful and vibrant Thai Nguyen with a list of 10 attractions you can visit all year round
Northern Vietnam's Thai Nguyen province has many mountains, forests and attractions, yet sometimes it is only recognized for tea hills and tea making tradition.
Let's dive in some of Thai Nguyen's attractions for your next trip, discovering new places and enjoying the many colors the land of green tea offers.
Think of a green field in summer, lush with life. Think of clear blue skies. Think of yellow as it replaces green shoots, bursting from trees onto the ground.
All these beautiful color variations occur naturally so the land of tea never fail to bring pleasant surprise to tourists.
Thai Nguyen Tea hills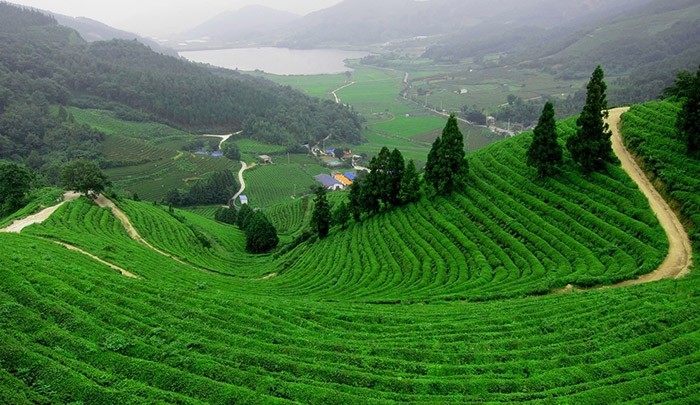 Photo: Petro Times
This is an ideal destination for those who are looking for a lovely background for their photoshoot.
Along with the immense green tea hills, it is the perfect leisure spot to walk around with friends and enjoy the fresh air.
Besides, the beauty of labor is showed through the locals hand-picking tea leaves. It is without a doubt the most colorful embellishment one can ask for.
Nui Coc Lake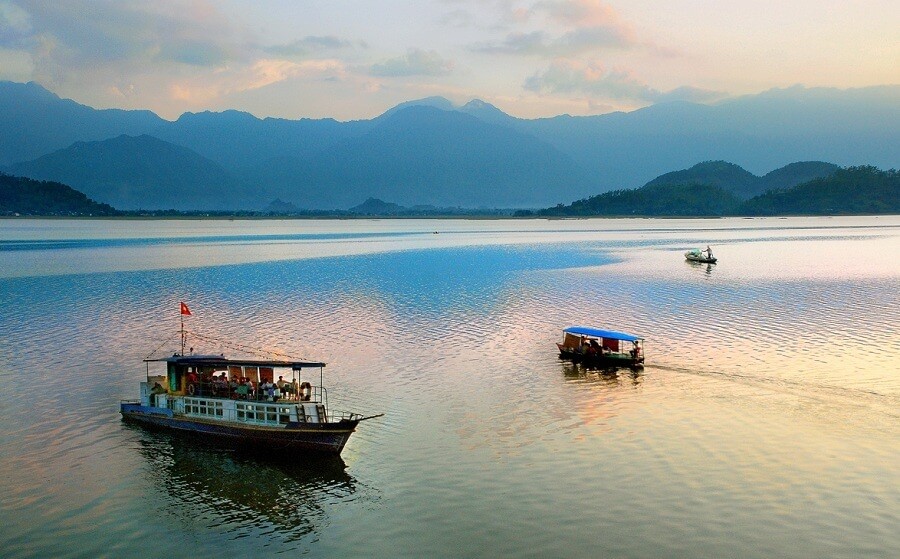 Photo: Petro Times
Nui Coc Lake is one of the most famous tourist attractions in Thai Nguyen. It has many entertainment services, and the tour agencies offer day-trips for visitors who want to go on a short vacations.
Spending a day sightseeing on a boat floating slowly on the lake, and the charming beauty of this place will create a perfect mood for city folks to spend their weekend.
Mua Roi Waterfall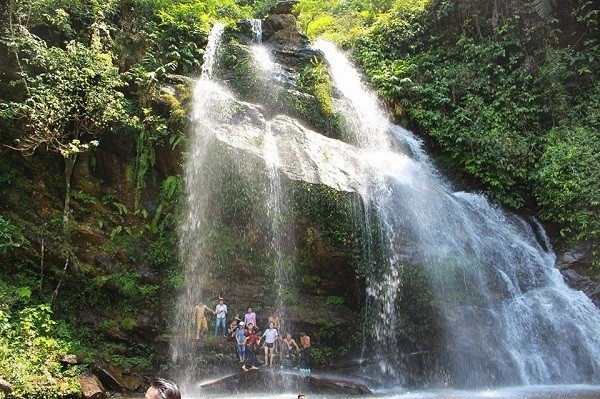 Photo: Petro Times
The waterfall is also known as Nam Rut waterfall, with water flowing from limestone mountains to the Thuong Nung river.
The falling waterfall creates a white patch like falling rain, bringing both wild beauty and charm.
It also looks mysterious and fairytale-like. With the echoes echoing from the cliffs, and the fresh air, this place is an exciting tourist destination that attracts many young people.
Ghenh Che Lake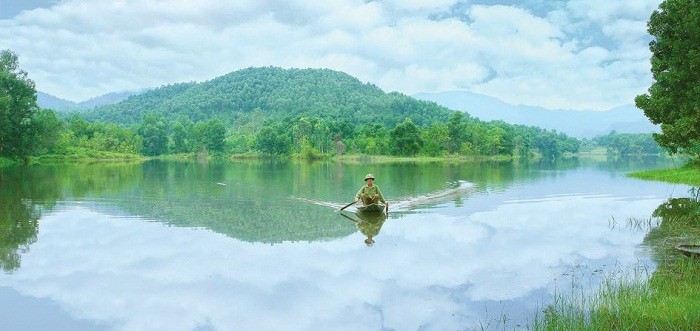 Photo: Petro Times
Ghenh Che lake is located in the heart of the green forests, forming a photogenic view of nature. Many couples choose Ghenh Che Lake as their favorite Thai Nguyen attraction where they can enjoy traveling together and find peaceful moments in their busy life.
Khuon Tat Waterfall
Khuon Tat waterfall is a prominent place in Thai Nguyen, the seven unique cascades make Khuon Tat waterfall more mysterious and charming. It is particularly crowded in summer when tourists come to enjoy the fresh air and cool water.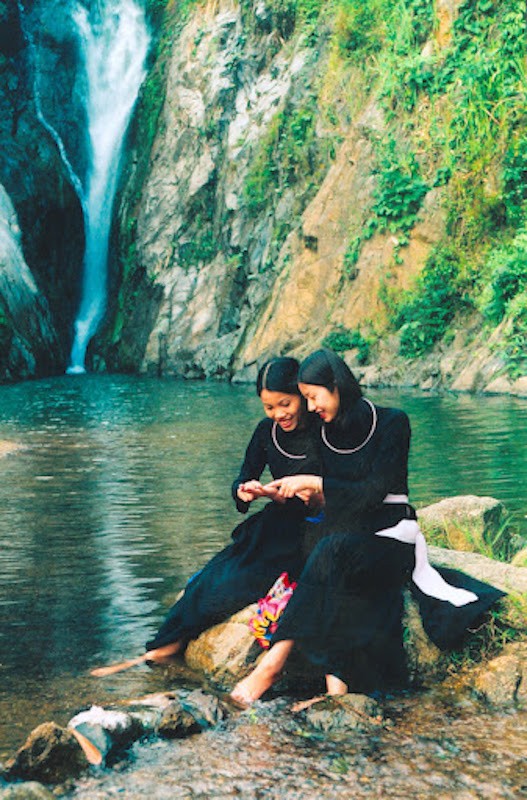 Photo: Du Lich Thai Nguyen
Vai Mieu lake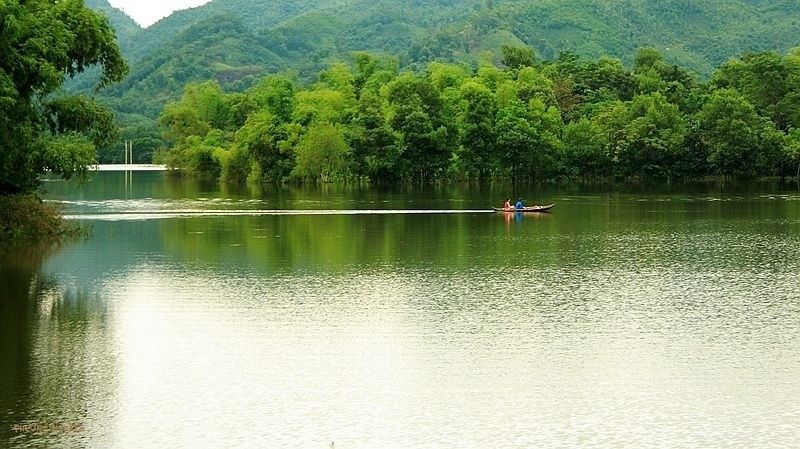 Photo: Petro Times
The lake is like a painting of a beautiful natural landscape with calming water, and the talented painter is Mother of Nature. This destination gives tourists the feeling of being lost in a fairyland.
Taking a sightseeing boat and go around the lake, and you will admire the majestic and unspoiled mountain landscape. It has a jaw-dropping view that goes along with exciting ancient legends told by the local boat guides.
Dat Dang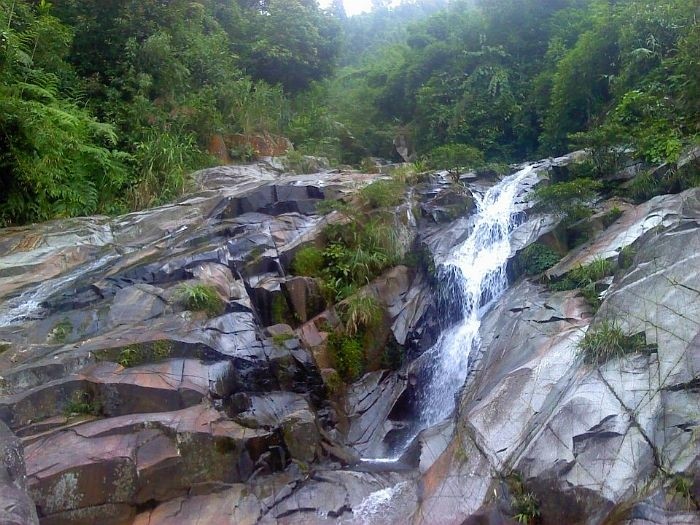 Photo: Petro Times
Off the beaten road, this is an unexplored tourist destination in Thai Nguyen, so it still has pristine and wild beauty.
This place is often chosen by young people who love to explore and organize outdoor picnics. This cool stream and the hazy air makes you feel like you become one with nature.
Hang pagoda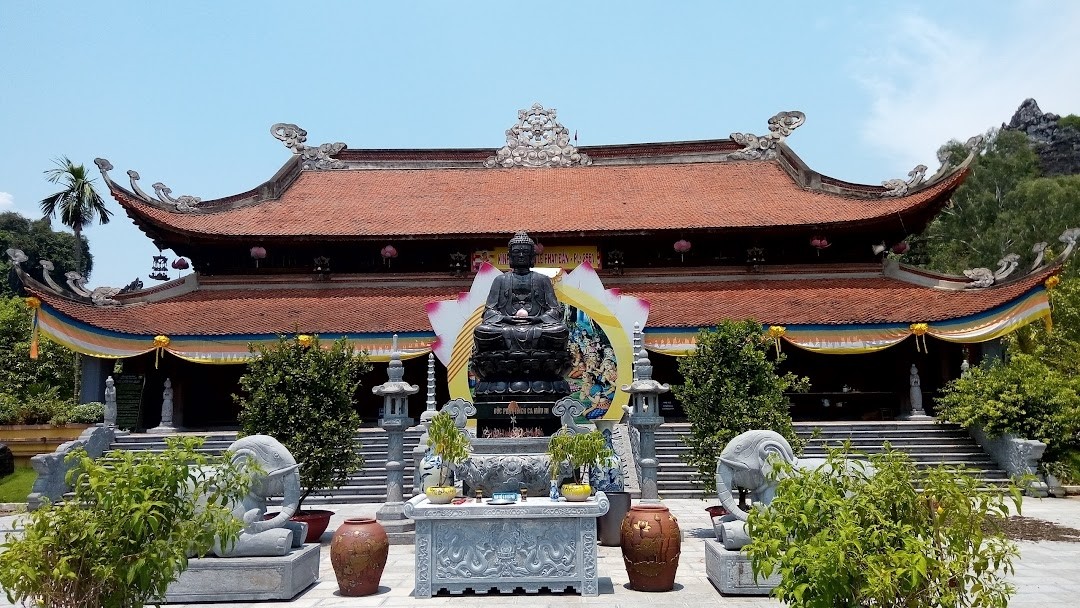 Photo: Petro Times
This is a spiritual tourist destination of Thai Nguyen that is visited by many tourists. The temple is located between three big mountains, right next to the Cau River, and the majestic nature makes this place even more majestic and mysterious, like a fairyland.
Every year, the pagoda holds the Hang Pagoda festival from the 19th to the 21st day of the first lunar month.
Thai Hai reserve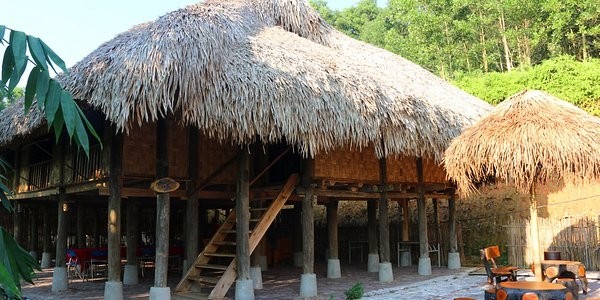 Photo: Petro Times
This reserve is an interesting destination that you cannot miss when visiting Thai Nguyen. Here you will discover the special village culture with traditional occupations such as tea making and wine making.
In addition, you can also experience many unique games and enjoy the ethnic Tay group's sweet singing.
Ba Van Horse Farm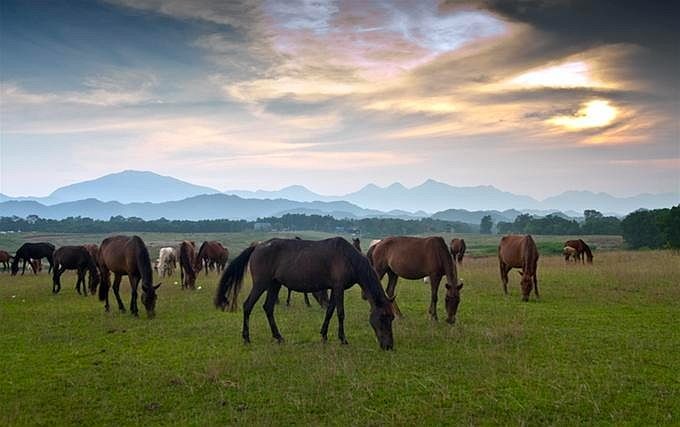 Photo: Du Lich, GO!
There are vast grasslands and horses running around here, and you can feed the horses, take pictures with the horses and learn about the characteristics of each different horse breed.
This is a fairly new tourist destination and popular among families as a weekend destination.
5 Tourist Attractions in Bat Xat

The local people are proud that Ai Thau Thuong has the most beautiful terrace fields and the best spot for seeing clouds and snow.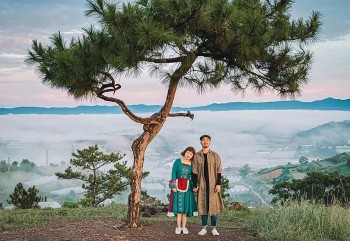 Travel
Three local cities are set to be presented with the ASEAN Clean Tourist Awards 2022.