TOP 5 destinations in Vietnam far from crowd and at budget prices
Vietnam has long been a popular destination for its cheap prices, varied landscape and good food. Recently, the South China Morning Post suggests five places to visit in Vietnam in 2020 which are less travelled roads, a safe distance away from Instagram hotpots and easy on your pocket.    
1. Ninh Binh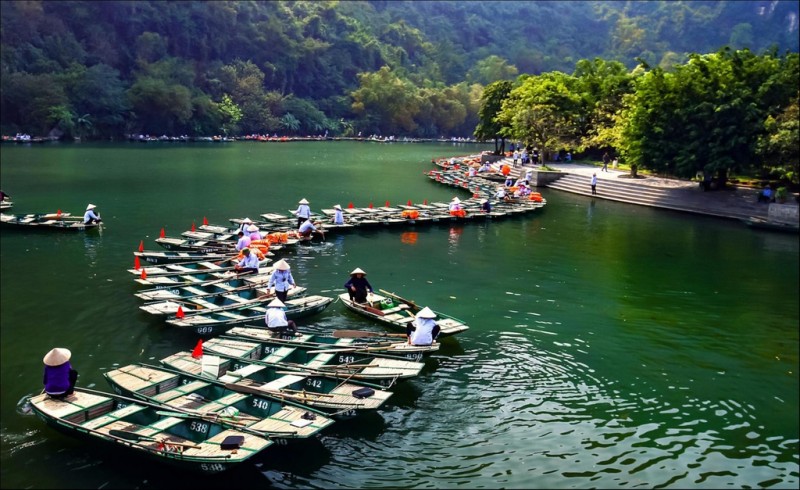 Photo: Nguyen Anh Duc
Ninh Binh is like seeing Halong Bay on land – you can find the same karst structures but along rivers surrounded by lush green farmlands – and is a much cheaper alternative to going on a cruise. Ninh Binh City is two hours south of Hanoi, which also makes it a closer option than Halong Bay, which is four hours east. The best way to get around is by motorbike or bicycle, meandering along the small paths parallel to the main road and discovering hidden views.
Be a (long) weekend warrior with these East Asian getaways
Take a small row boat ride along the Trang An river for US$9. From the centre, you'll get ushered on a boat by a local lady, then sit back on a four-hour journey as she rows you through hidden grottoes, majestic karst mountains and mystic temples. Next, stretch your legs with a hike up the steps to the Lying Dragon Mountain for panoramic views over the Tam Coc River and karst mountains.
2. Phong Nha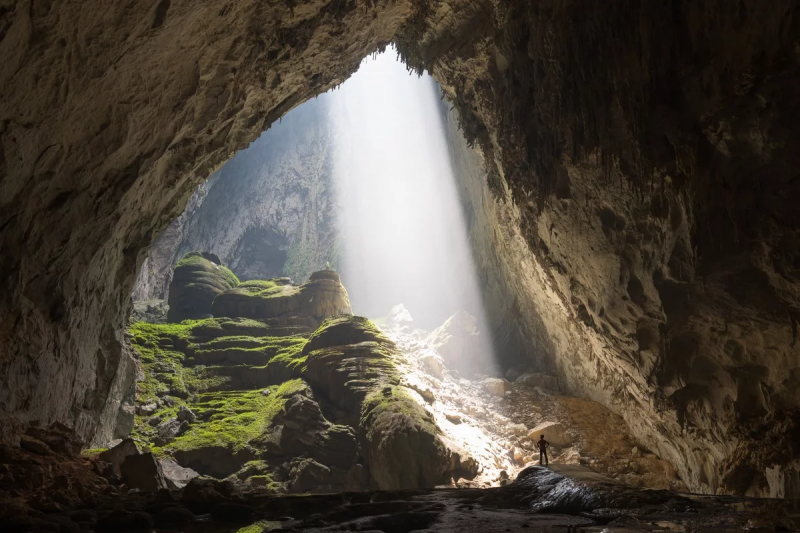 Sunlight streams down from a doline in a section of a cave in the Phong Nha mountains in Vietnam. Phong Nha is just one of Vietnam's lesser known destinations that are worth visiting. Photo: Getty Images
Most people flock to Sapa to trek along rice paddies in the mountains, but you can also go exploring in its lesser-known caves in the karst mountains near the small town of Phong Nha. The longest dry cave in Asia – Paradise Cave – can be visited for only US$12. The price gives you access to the boardwalk that extends for 3km. If you want to explore further, there is a small trekking tour that takes you 7km in for US$99.
If you do not want to go too far, you can also take a scenic boat ride from the town centre into Phong Nha Cave. Entry is US$7 and a boat costs US$15, but you can wait for a group of up to 12 and split the cost at the ticket counter.
3. Da Lat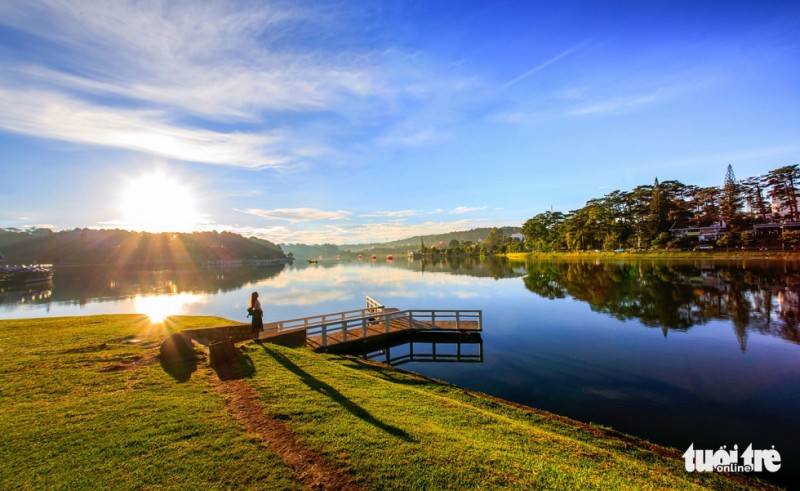 Xuan Huong lake, Da Lat. Photo: PY Tran
When it comes to a town with a multicultural history, Hoi An is one of the most visited in Vietnam, but to avoid the masses, consider Dalat instead. High up in the Vietnam Central Highland, it is surrounded by tumbling waterfalls and pagodas. It was founded by the French in the late 19th century as a place to escape the heat.
Taking the city in at the shore of Xuan Huong Lake, you almost feel like you are in a French resort town, with the sparkling lake surrounded by mountains. Classic colonial architecture such as the Dalat Railway Station, which was built in the 1930s, reflects the French influence. For something more eccentric, the Crazy House is a guest house designed by the artist Dang Viet Nga, and reminiscent of Gaudi with its fluid shape and bright colours.
The Linh Phuoc Pagoda is made completely of porcelain pieces on the outskirts of town and has a pastel Buddhist monument. Walk through the pagoda's dungeon, recreated with all 18 levels of hell according to Buddhist mythology. Then visit the 30m-high tiered Elephant Falls to take in the full force of the river that floods the plains in the wet season.
Head back to town to grab a few bites at the night market. There are many street food stalls and a must-try is the Dalat Pizza. It's a thin rice crepe topped with sausage and other vegetables – a good snack to refuel after a full day of activities.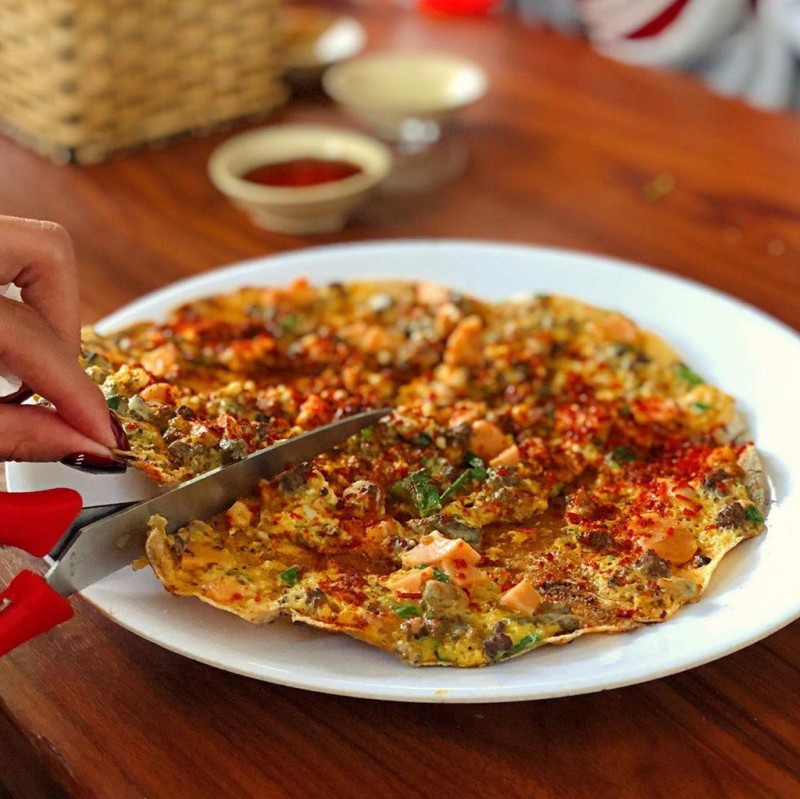 Da Lat pizza
4. Quy Nhon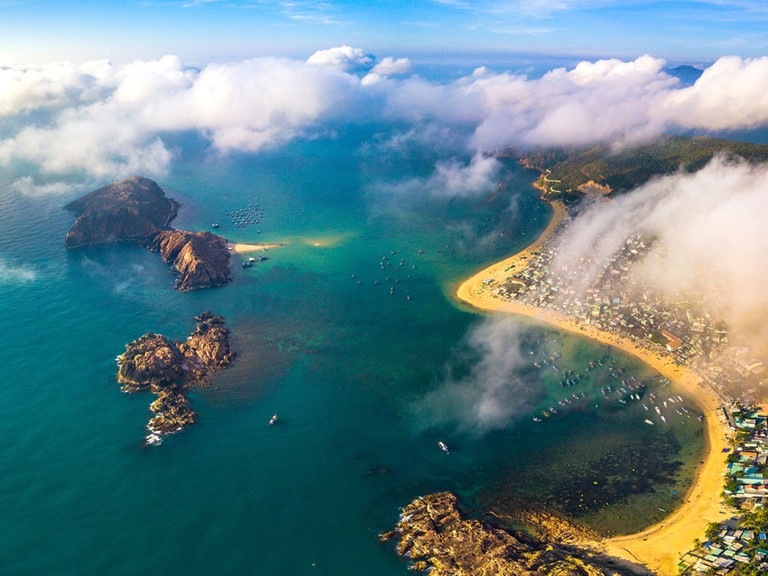 Nhon Hai island commune, Quy Nhon, a peaceful fishing village, a destination for many tourists. Photo: Nguyen Phuoc Hai
With its long stretch of coastline, Vietnam has several pristine beaches to choose from. Nhang Trang used to be the favourite, but nowadays is overrun with resorts and tourists looking for a spot of sun. While Quy Nhon is still predominantly a fishing town, it is an emerging beach destination with new resorts being built, and for now remains a quieter option.
The seaside city has cheap and delicious seafood, and its beach is a great spot to eat at and chill in beachside bars. But if you are looking for something spectacular, cross the Thi Nai Bridge to the Phuong Mai Peninsula, where towering sand dunes up to 100m high await you in Nhon Ly. The coral reefs by Hon Kho Island are perfect for snorkelling and the seafood there is fresh, too.
The city was founded by the Champa Kingdom in the 11th century, and you can still visit some of its relics, including Banh It Towers, a cluster of temples with only four still standing. You can see wartime photos and learn about the impact of the Vietnam war on the city in the Binh Dinh Museum.
5. Hue
A cultural break in Vietnam does not need to be in Hanoi – you can get a closer look at Vietnamese history in the former capital of the Nguyen Dynasty, Hue. It was the seat of the Nguyen Emperors, who ruled from Hue for almost 150 years. Today, in the centre of the city, the citadel modelled after the Forbidden City in Beijing still stands. For more Nguyen Dynasty relics, rent a scooter or join a day trip through your hostel for under US$12 to see the tombs of the Nguyen Emperor scattered on the outskirts of the city.
A more off-the-beaten-path choice is the eerie, abandoned water park at Thuy Tien Lake. The once ornate, now dilapidated park has become a popular Instagram spot since it closed due to a lack of visitors. After paying the guard US$1, take a 20-minute walk to the famous giant, dilapidated dragon head climbing over the aquarium.
In terms of food, Hue is most famous for its slightly spicy beef noodles, which is not the same as pho. A meal can be as little as US$1 at a street store.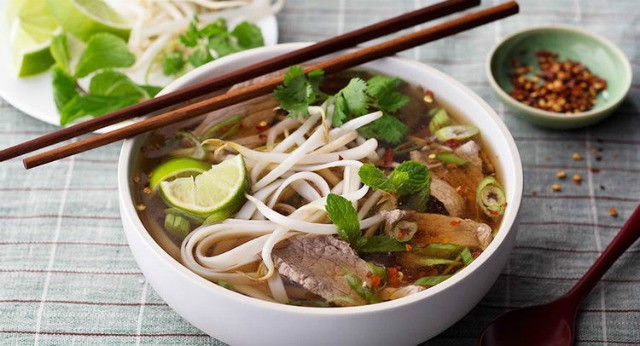 Bun bo Hue (Hue spicy beef noodles)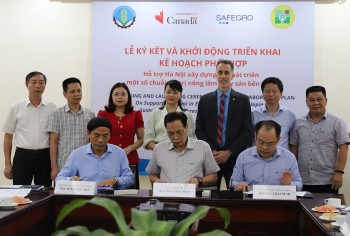 Make in Vietnam
As Vietnam furthers its international intergration, building agro-forestry-fishery high value chains is crucial for the sustainable development of the agriculture sector.