Top 5 Most-Loved Hanoi Winter Dishes
Nothing tops enjoying a serving of hot dish to beat the cold in the winter of Hanoi.
Here are the top famous street foods in Hanoi every foodie loves in winter.
Pho
This classic Hanoi food needs no introduction. Pho is an authentic local dish that is also a specialty of the country. Now you can find the dish in many countries in the world, but to get the best taste, you need to go to Hanoi.
Pho consists of rice noodles, filled with slices of beef, and spring onion in tasty broth, served with a plateful of fresh herbs. Because of its popularity, there are many places in Hanoi that sell the dish.
The price of Pho in Hanoi ranges from VND 30,000 to 100,000 (US$ 1.32 - 4.4) per bowl depending on quality of meat and broth, and the brands.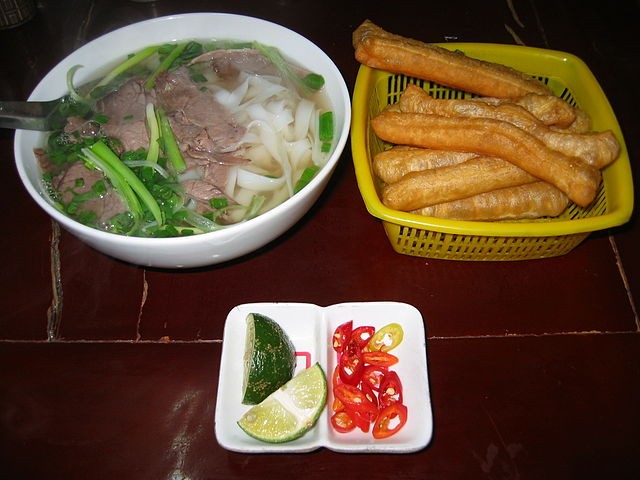 Photo: Wikimedia Commons
Famous Pho Addresses In Hanoi
1.Pho Gia Truyen - No 49 Bat Dan Street, Hoan Kiem District
2.Khoi Hoi – No 50 Hang Vai Street, Hoan Kiem District
3.Pho Suong – Trung Yen Alley, Hoan Kiem District
4.Pho Ly Quoc Su – No 10 Ly Quoc Su Street or 27B Phung Hung Street, Hoan Kiem District
5.Pho Thin, No 13 Lo Duc Street, Hai Ba Trung District.
Banh Gio
Banh gio is rice dough dumpling with minced pork and wood ear mushrooms inside. This is a favorite dish in both hot and cold weather but only in the winter can we fully enjoy its taste.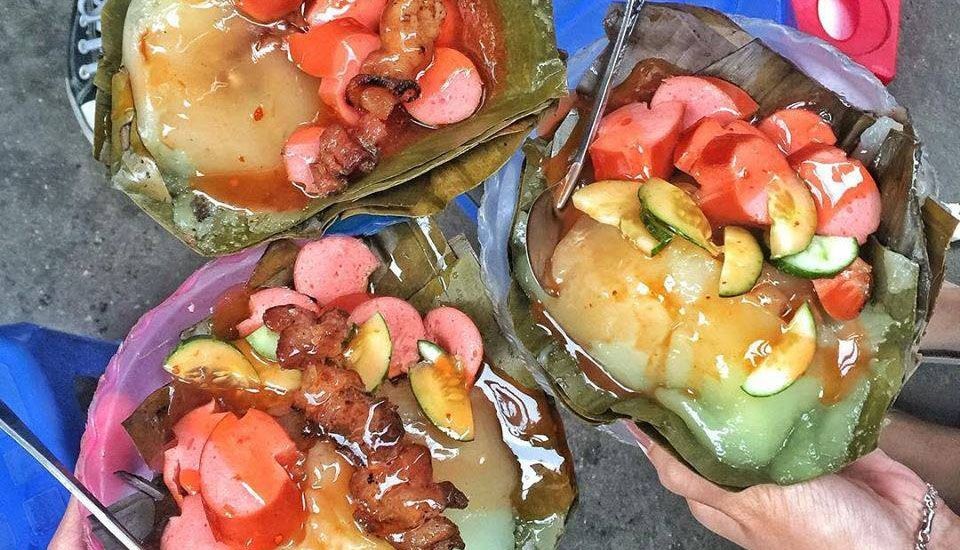 Photo: Foody
Common as street food for breakfast and afternoon snacks in Vietnam, this is a very portable snack and can be eaten on the go.
Although some eat this with either fish sauce or soy sauce seasoning, if the dough and pork filling is properly seasoned, we can enjoy the banh gio simply by itself.
You can add toppings like meat skewers, pickles, and Vietnamese sausages. The price ranges from VND 15,000 to 50,000 (US$0.67 - 2.64) depending on the toppings.
Banh Troi Tau
Banh troi tau is dumplings made from sweet rice and green bean or black sesame sunk in a hot, ginger syrup.
Hanoi's dumplings have become a popular snack in the winter. Whenever people mention the chilly weather of Hanoi, they all think about the warmth and sweet taste of this dish.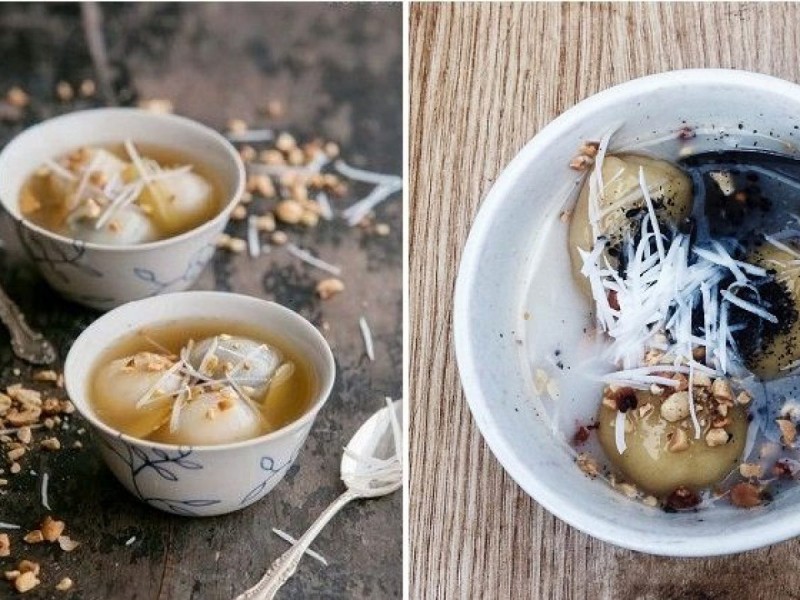 Photo: Toplist
Famous Banh Troi Tau Addresses In Hanoi
1. Ms Van Dumplings – Do Thuan Alley On To Hoang Dike
This is one of a few dumpling cake shops in Hanoi serving meat filling dumplings. A full bowl has three balls, including green beans, black sesame, mushroom and meat dumplings. The sweetness of the ginger syrup blended with the salty taste of the cake creates a new and unforgettable taste.
Price: 10,000-15,000 VND each bowl
The shop is only open in the afternoon. The space is narrow, which you should consider if you come with a lot of people.
2. Ms Thin Dumplings – No 1 Bat Dan Street
Price: From 20,000 VND each bowl
This is the most famous xoi che (steamed sticky rice with sweet porridge) shop in Hanoi. The dumplings have thin crust, fatty green bean paste and fragrant black sesame.
3. Four Seasons – No 4 Hang Can Street
If you like moderate sweetness, Hang Can is a suggestion. Besides the traditional ginger juice, the shop combines coconut milk and roasted peanuts to increase the flavor of the dumpling bowl.
Price: 15,000-25,000 VND each bowl
Hot-steamed rice pudding
In the winter of Hanoi, there is nothing better than sitting down to eat a bowl of banh duc nong (hot-steamed rice pudding). This dish is actually another variation of the traditional banh duc (rice pudding).
To create a delicious dish in the right style, it is necessary to prepare a lot of different ingredients. The cake is eaten with a typical sweet and sour dipping sauce, stir-fried minced meat with wood ear, coriander and dried onion.
Some shops even add fried tofu to this dish.
In Hanoi, the most famous hot-steamed rice pudding shop is Banh Duc Ba Noi at Lane 8B Le Ngoc Han Street.
Price: VND 15,000 each bowl (US $0.67)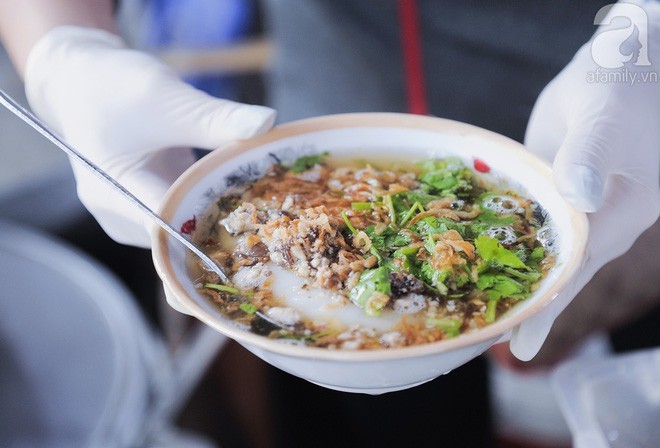 Photo: Afamily
Chicken Stewed with Chinese Herbs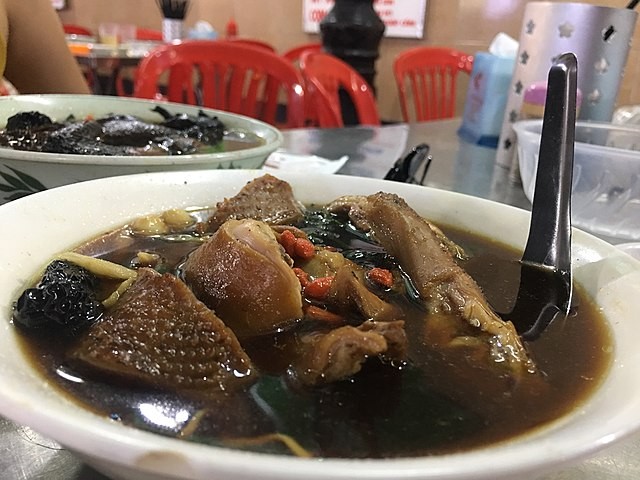 Photo: Wikimedia Commons
Stewed chickens, birds, and balut with wormwood are all winter specialties.
Chicken thighs or quails are placed in empty beer cans and stewed in a large pot. The dish attracts diners with the fragrance of wormwood leaves and traditional herbs.
As the chicken is stewed with seven different herbs, the dish will bring more energy for sick people. It is served with noodles or fried honey bread. When it comes out, the chicken is soft, and the broth is sweet. Each bowl of stewed chicken will provide enough energy for a long day.
Ga Tan Cay Si restaurant - No 29 Tong Duy Tan Street is a must-visit place in Hanoi for authentic Hanoi-style chicken. The price range is VND 120,000-240,000 VND per bowl (one small chicken), equivalent to US $6-11.
Friendship
In 1968, American medical student Mark Rapoport went to Vietnam as a conscientious objector to the American War. Now, as a resident of Hanoi, the retired doctor discussed with the Vietnam Times about his antiwar stance, his experience in the war, and his compassion for the Vietnamese people.