Top 6 Most Beautiful Asia Countries That You Should Visit In Your Lifetime
Cultural diversity, unique cuisine, wildlife, and scenic beauty are all the factors that make Asia the best destination for a winter holiday for first-time visitors and adventurous people.
Asia is a new and exciting destination for most tourists from all over the world, with a diversity of culture, delicious cuisine, beautiful wildlife, and World Heritage to see. There are a lot of places to choose from and experience new things, but these countries are the most recommended go-to destinations for first-time visitors.
1. Indonesia
Photo: Time Out
Indonesia is a country in Southeast Asia and Oceania between the Indian and Pacific oceans. It consists of over seventeen thousand islands, including Sumatra, Java, Sulawesi, and parts of Borneo and New Guinea.
With 17,000 Indonesian islands scattered between the Asian mainland and Australia, the archipelago has more than its share of natural wonders and curious wildlife. You'll discover everything from the scorched landscape of Komodo to the lush volcanic slopes of Flores and the shimmering reefs of the Gili Islands. Spectacular crater lakes change color before your eyes while sparring dragons could be straight from a scene of Jurassic Park.
With tens of thousands of islands to explore, it can be challenging to narrow down the best place to travel to in Indonesia. As diverse as it is dramatic, the archipelago has many alluring sights: the cultural core of Ubud, the colossal Buddhist stupa looming over Java, the turquoise crater lakes, and cragged peaks of Gunung Rinjani, the dazzling white-sand beaches of the Gili Islands.
That's not to mention the staggering wildlife, from huge Komodo dragons to the tiny tarsiers of Tangkoko National Park, and scores of wild orangutans cavorting among the jungles of Bukit Lawang. But beyond these obvious charms lies an abundance of undiscovered territory. The far-flung Banda Islands are a diver's paradise, while a boat trip along Borneo's great rivers offers a taste of traditional Dayak life, according to Rough Guides.
2. Singapore

Photo: Agoda
Singapore, officially the Republic of Singapore, is a sovereign island city-state in maritime Southeast Asia. It lies about one degree of latitude (137 kilometres or 85 miles) north of the equator, off the southern tip of the Malay Peninsula, bordering the Straits of Malacca to the west, the Riau Islands (Indonesia) to the south, and the South China Sea to the east.
Immaculate, efficient Singapore is a miraculous sight, particularly for travelers familiar with modern Asian metropolises. The city maintains a remarkable balance of green space and skyscrapers, in addition to sustaining substantial ethnic enclaves like Little India and Chinatown. This motley group of cultures has brought to this former British colony something special – a common mindset. Singaporeans are determined and patriotic; they are proud of what they have achieved (just look at Marina Bay and you might get jealous).
But while their skyline accumulates monumental peaks and troughs, Singaporeans have not forgotten about their past or the importance of their natural surroundings. Museums stand tall and welcome amateur historians to explore their vast interiors. Plus, on an island (also named "Singapore"), large wetland preserves quietly rest in stark contrast to Singapore's modern achievements. This tiny nation with its massive city embodies a cosmopolitan aggregation in a manner that few others can. So leave your chewing gum at home (as it's illegal to import or sell), and hop on a flight to pristine Singapore, according to US News.
3. Vietnam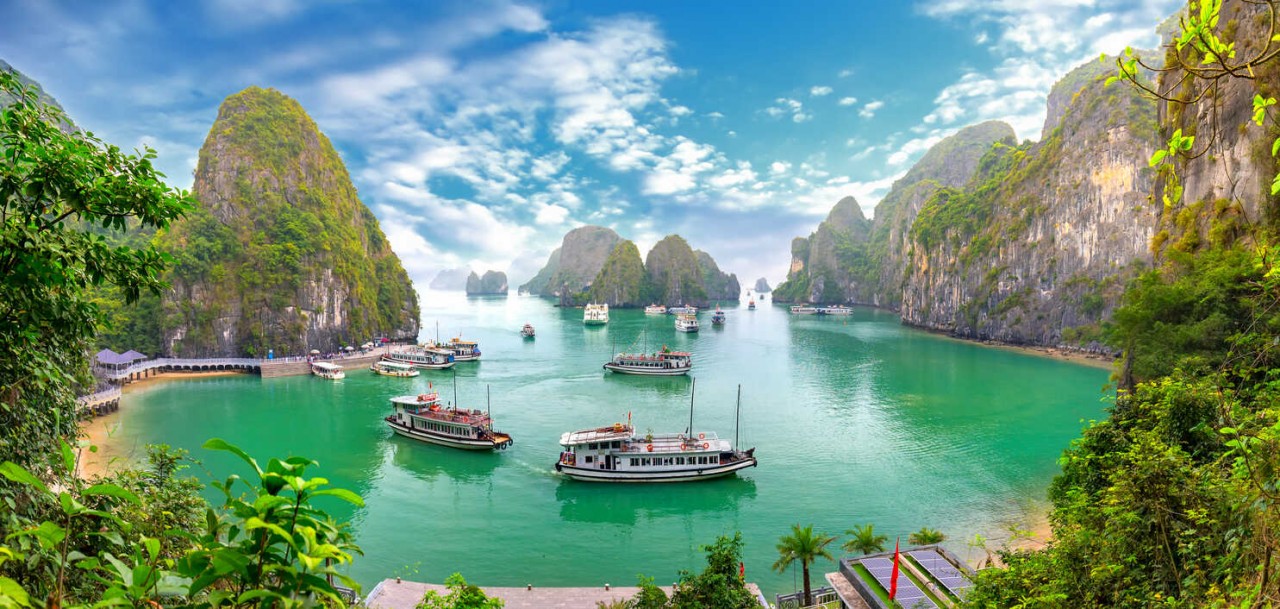 Photo: iStock
Vietnam, officially the Socialist Republic of Vietnam, is a country in Southeast Asia. Located at the eastern edge of mainland Southeast Asia, it covers 311,699 square kilometres. With a population of over 96 million, it is the world's fifteenth-most populous country. Vietnam borders China to the north, Laos, and Cambodia to the west, and shares maritime borders with Thailand through the Gulf of Thailand, and the Philippines, Indonesia, and Malaysia through the South China Sea. Its capital is Hanoi and its largest city is Ho Chi Minh City (Saigon).
Unforgettable experiences are everywhere in Vietnam. There's the sublime: gazing over a surreal seascape of limestone islands from the deck of a traditional junk in Halong Bay. The ridiculous: taking 10 minutes just to cross the street through a tsunami of motorbikes in Hanoi. The inspirational: exploring the world's most spectacular cave systems in Phong Nha-Ke Bang National Park. The comical: watching a moped loaded with honking pigs weave a wobbly route along a country lane. And the contemplative: witnessing a solitary grave in a cemetery of thousands of war victims.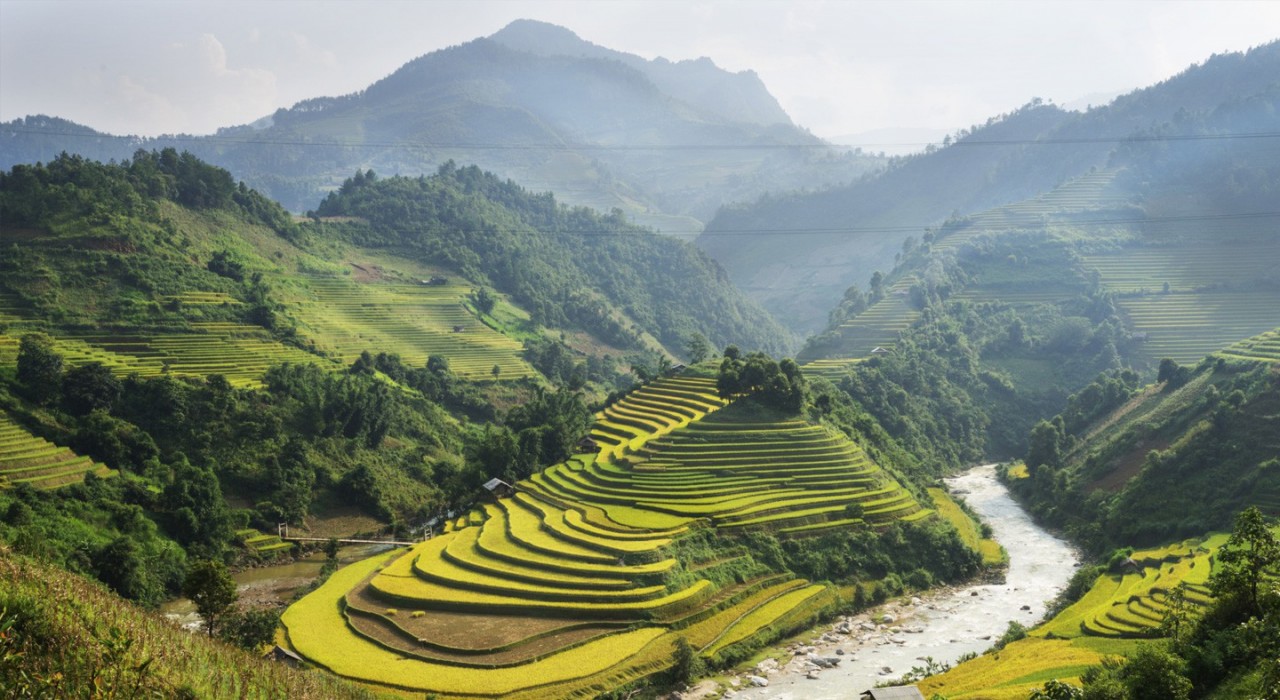 Photo: Baker McKenzie
Vietnamese culture is complex, diverse, and represents something of a history lesson. The nation's labyrinthine, teeming trading quarters are rich in indigenous crafts and reflect centuries-old mercantile influences. Ancient temples display distinctly Chinese influences in the north and Hindu origins in the south. Meanwhile the broad, tree-lined boulevards and grand state buildings that grace the capital date from the French colonial period. And it's impossible to forget Vietnam's pivotal position close to the epicentre of East Asian power and prosperity, for its cities' skylines are defined by clusters of glass-and-steel corporate HQs and sleek luxury hotels, according to Lonely Planet.
4. Sri Lanka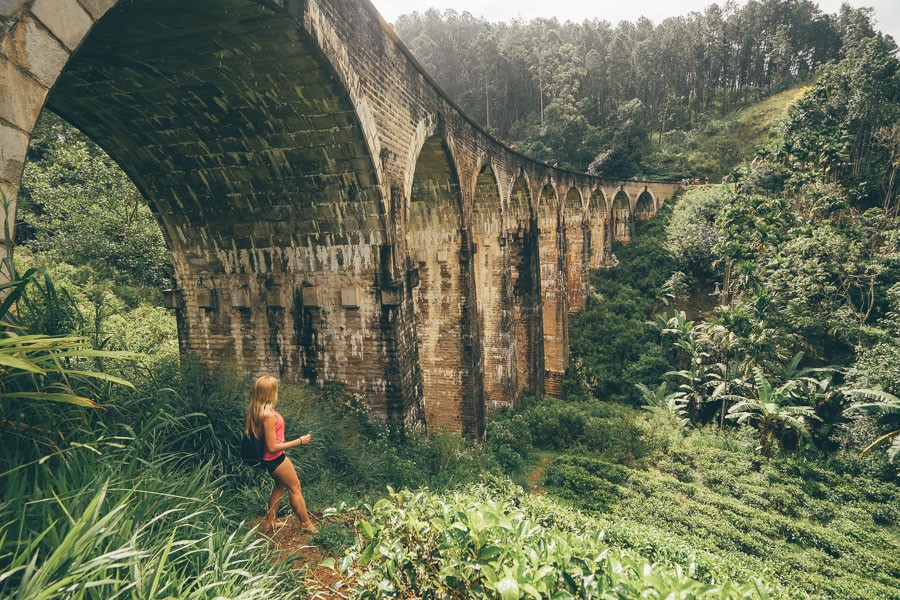 Photo: Journey Era
Sri Lanka, formerly known as Ceylon, and officially the Democratic Socialist Republic of Sri Lanka, is an island country in South Asia. Sri Lanka travel offers an array of breathtaking experiences and activities. An island country located in the Indian Ocean, Sri Lanka is physically breathtaking, boasting countless picturesque beaches, tropical rainforests, wildlife, and ancient ruins. Nature-lovers and adventure-lovers alike should travel to Sri Lanka for a taste of tropical paradise.
The country enjoys a tropical, balmy-climate year-round, so visit Sri Lanka at your convenience. Note, however, that while rain is common throughout the year, the island experiences two rainy seasons: October to January and May to July. In addition, surfing season on the island takes place from November to April, according to Travel + Leisure.
5. Cambodia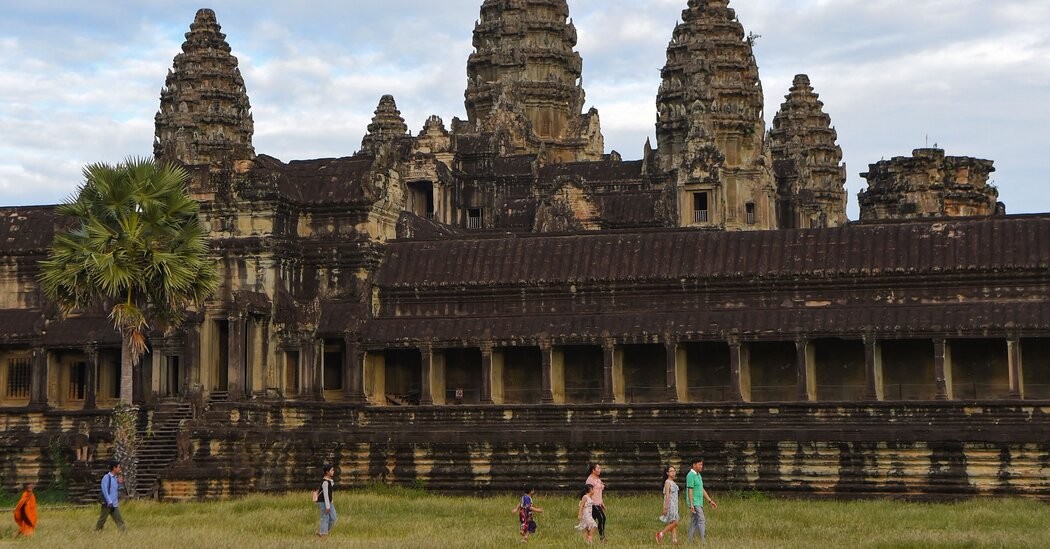 Photo: The New York Times
Cambodia, officially the Kingdom of Cambodia, is a country located in the southern portion of the Indochinese Peninsula in Mainland Southeast Asia. Cambodia spans over 181,035 square kilometres (69,898 square miles) in the area and bordering Thailand to the northwest, Laos to the north, Vietnam to the east, the Gulf of Thailand to the southwest, and maritime border with Malaysia and Indonesia. Phnom Penh is the nation's capital and largest city.
Travel to Cambodia to experience a slice of intoxicating history, meet the incredibly friendly Khmer people, and take in the country's breathtaking natural beauty. The powerful Khmer empire once ruled Cambodia (along with contemporary Laos, Thailand, and Vietnam). Remnants from those days can be found scattered throughout the country in the form of ancient monuments, most notably the temples of Angkor.
Cambodia enjoys a relatively balmy climate year-round, so visit Cambodia at your leisure. Keep in mind, however, that the country has two distinct seasons: dry (October through late April) and wet (May to late September). While the hottest months are typically May and June, humidity peaks in March and April, according to Travel + Leisure.
6. Malaysia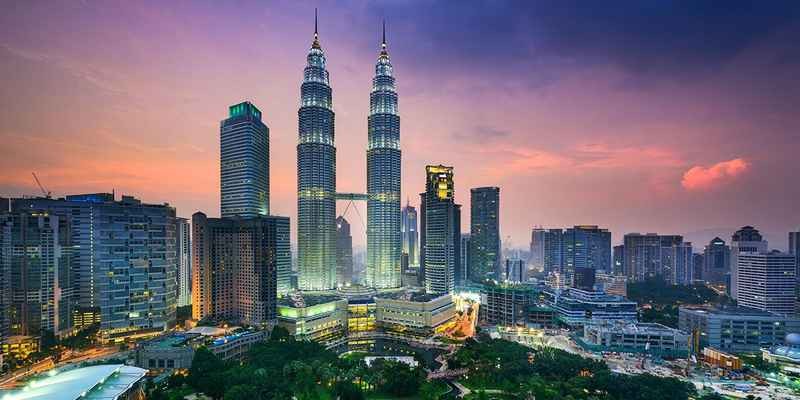 Photo: Traveloka
Malaysia is a country in Southeast Asia. The federal constitutional monarchy consists of thirteen states and three federal territories, separated by the South China Sea into two regions, Peninsular Malaysia and Borneo's East Malaysia. Peninsular Malaysia shares a land and maritime border with Thailand and maritime borders with Singapore, Vietnam, and Indonesia.
With reefs and rainforests, mountains and minarets, skyscrapers, and sampans, Malaysia certainly live up to its slogan: "truly Asia." One of the world's great cultural melting pots, Malaysia is a nation where Chinese joss houses, Hindu temples, and gold-domed mosques jostle for space with towering skyscrapers. The British once presided over this fascinating sampling platter of Asian culture, leaving behind a legacy of hill stations, polo fields, and high tea.
In fact, Malaysia offers two countries for the price of one; Peninsular Malaysia, bordering Thailand at the southern end of the Malay Peninsula; and East Malaysia, the northern half of the island of Borneo, nuzzling up against Indonesia and Brunei. This opens up some spectacular opportunities for nation-hopping across Southeast Asia, according to World Travel Guide.
Top 8 Most Beautiful Castles In Denmark

Europe is the land of the most stunning and gorgeous castles in the world, and Denmark's castles have their own distinctive and unique architecture and ...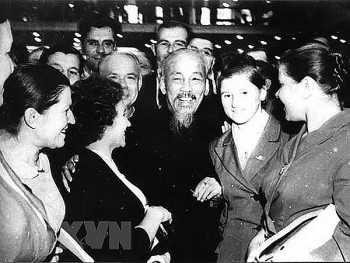 National
Throughout its history Vietnam has come into contact and exchanged with many cultures and civilizations.