Top 9 Must-visit Destinations In Vietnam
The Travel, a Canadian traveling website, has recommended the top 9 best and most beautiful natural destinations for you to visit in Vietnam.
Vietnam is one of the most popular countries to visit in Southeast Asia, with many scenic spots and delicious traditional foods. The scenery ranges from jagged peaks seen from winding mountain passes down to verdant paddy fields painted every shade of green in the palette, while Vietnam's long history and multicultural population (with over 50 ethnic minority groups) make a trip here rich in heritage.
Top 9 Must-visit Destinations In Vietnam
My Son Sanctuary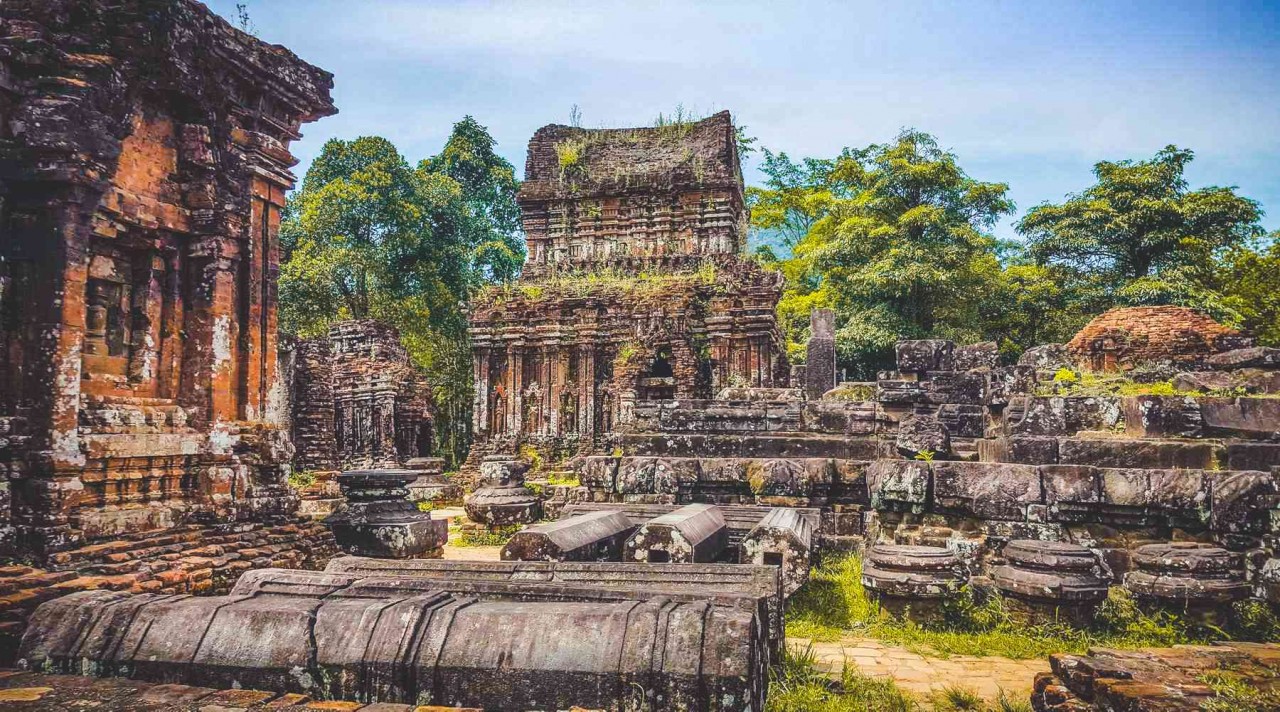 Photo: Local Vietnam
Located in a rainforest-like setting, the amazing complex of the My Son Sanctuary is certainly a highlight when visiting Hoi An in Vietnam. It will transport you from the busy Vietnam city life to a Jurassic park setting rich in history.
My Son is a complex of Hindu temples, which were the religious and political capital of the Champa Kingdom. It is the most significant Cham site in Vietnam and one of the most important in South East Asia as well. The temples were built between the 4th and 14th century AD by King Bhadravarman. They were constructed out of fired brick, sandstone bas-reliefs, and stone pillars. The purpose of building the complex known as My Son was to worship the Hindu god Shiva.
Trang An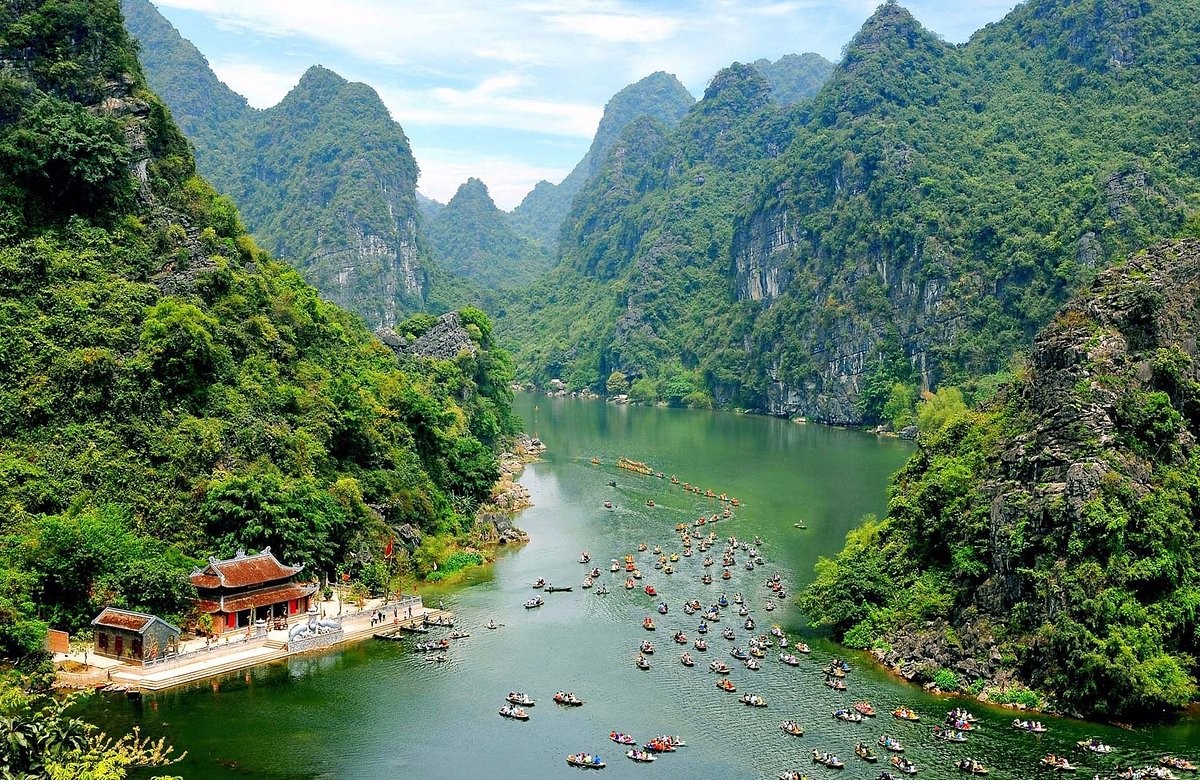 Photo: TripAdvisor
Considered Halong bay on land, Trang An scenic landscape complex attracts visitors thanks to its diverse system of limestone mountains and natural caves.
In June 2014, Trang An landscape complex was designated by UNESCO as a world cultural and natural heritage. With an area of over 2,000 hectares, Trang An area is made up of limestone ridges, mysterious caves, valleys, rivers, and dozens of historical sites.
Among Trang An scenic landscape complex, you can find Hoa Lu ancient capital, in the north, Trang An eco-tourism site is in the center, and Tam Coc – Bich Dong in the south.
Hoi An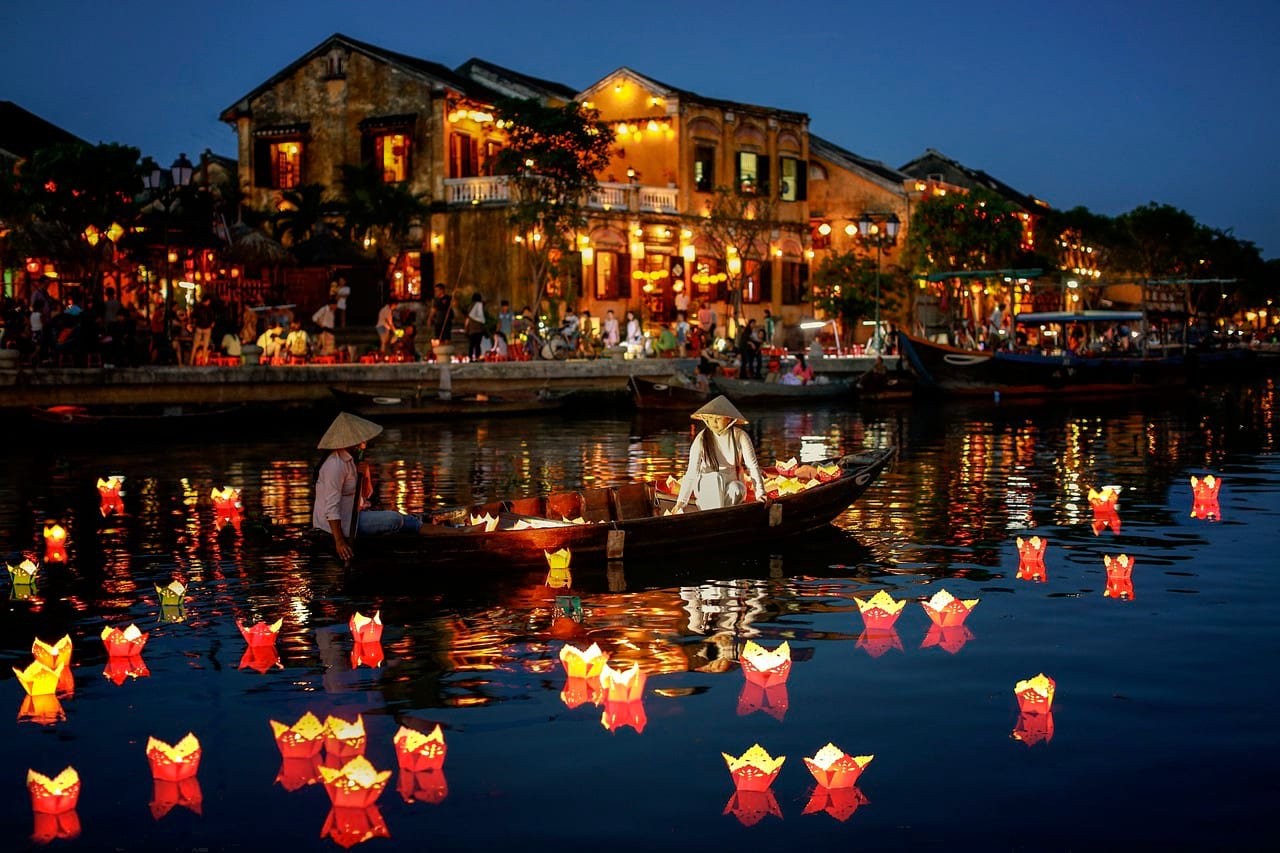 Photo: Riderly
Merchants from China, Japan and later Europe settled in Hoi An from the 15th to 19th centuries, creating a unique architectural fusion. Bring your camera as you tread the Japanese Bridge, Tan Ky ancestral house, and Phuc Kien Assembly Hall.
Dining in Hoi An is a pure pleasure. Farms and fishing boats contribute just-picked vegetables, seafood, herbs, and fruit to the markets daily. Three quintessential Hoi An dishes are Cao Lau, Hoanh Thanh, and white rose dumplings.
Ho Chi Minh City
Vibrating with energy, innovation, and traffic – lots of traffic – Ho Chi Minh City, formerly known as Saigon, is the economic heart of Vietnam and the main hub of the southern region. A freewheeling, cosmopolitan metropolis, HCMC's dynamic cityscape draws together old and new Vietnam in the most compact of spaces, representing the city's past as well as its future.
Ho Chi Minh City locals love to gather around dented metal tables across the city for incredible roadside feasts. Don't miss highlights such as bánh mì, southern-style savory pancakes, and broken rice.
Cu Chi tunnels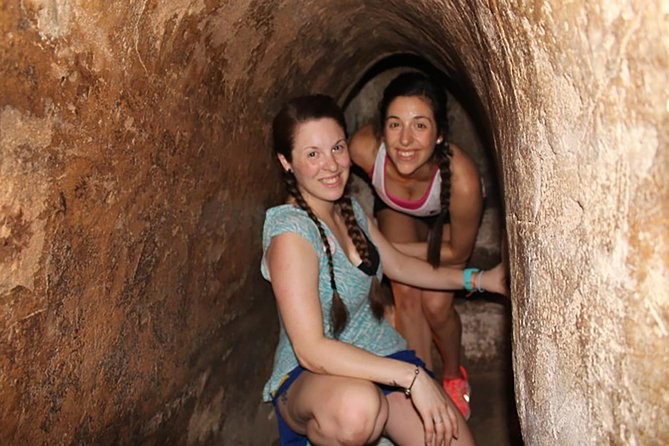 Photo: Viator
Built by local fighters during the Indochina conflict, the Cu Chi tunnels served as a base for the Viet Cong, the National Liberation Front. It included almost everything needed for the life of the Viet Cong, where the local soldiers and residents used to eat, sleep, work, cook, and even go to school.
Started in 1948 as a hiding place from French air attacks, by 1965, the tunnel was estimated to consist of an astounding 200km of tunnels within a larger tunnel system. Have an unforgettable experience as you explore the underground tunnels and get to know what life was like for the Viet Cong soldiers!
Ba Be National Park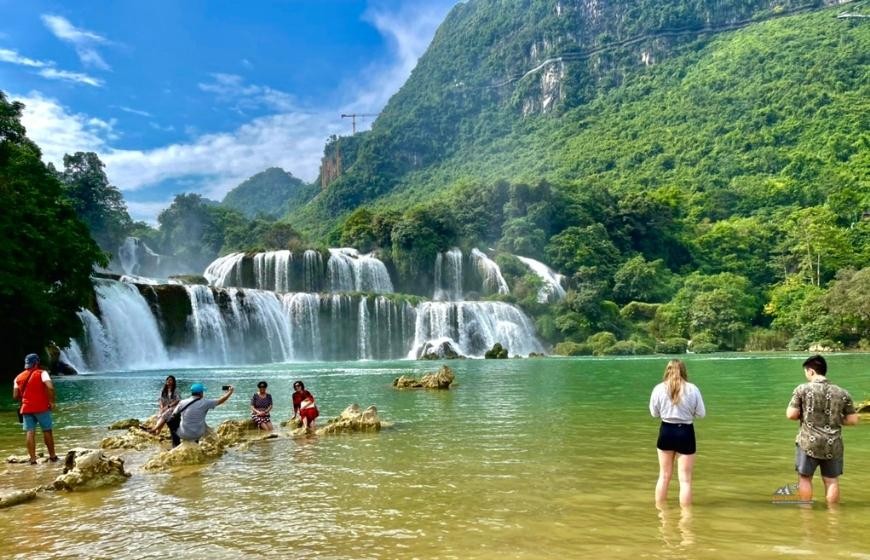 Photo: Babenationalpark
Ba Be National Park sits peacefully in the northeast province of Bac Kan, a haven of extraordinary scenery, fascinating biodiversity, and rich culture.
The ethnic minority communities live in small hamlets throughout the and still maintain a simple way of life, living off the land and fishing from the lakes and rivers. As you adventure through the national park you will have the chance to meet the local people and discover their history and culture. The many different areas of the national park are steeped in mystery and legends, the stories handed down through many generations.
Mekong River Delta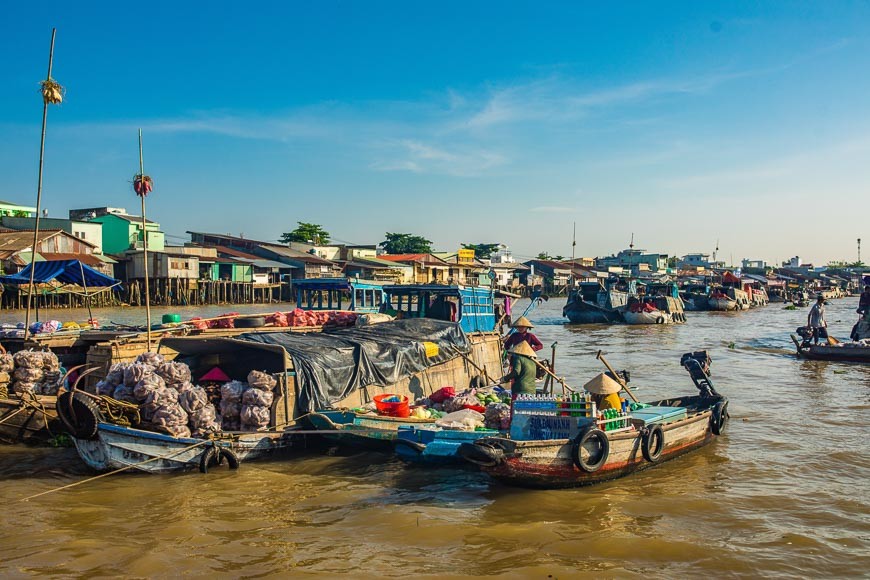 Photo: Vietnam
The Mekong River Delta is formed from the strong Mekong River which originated from the Tibetan Highland plateau. The delta is always renewed by the silt every year and the weather is good nearly all year round. Generally, there are two main seasons here: the dry and rainy seasons.
This destination is the richest land in Vietnam which is very suitable for farming, fishing, gardening, and raising poultry. Tourism also plays an important role in the development of the area because of the attractive landscapes and cultural value.
Hue
Photo: Local Vietnam
Hue is a city chock-full of stories. The Kings of the Nguyen Dynasty built their feudal capital along Hue's fertile riverbanks and atop its forested hills, but their imperial legacy is just one of many reasons to visit.
Hue's refined cuisine is the stuff of legend, and its leafy streets are lined with mossy pagodas, art déco mansions, and eye-popping markets. Throughout the whole scene flows the Perfume River, sets a languid pace the rest of the city is happy to follow.
Hanoi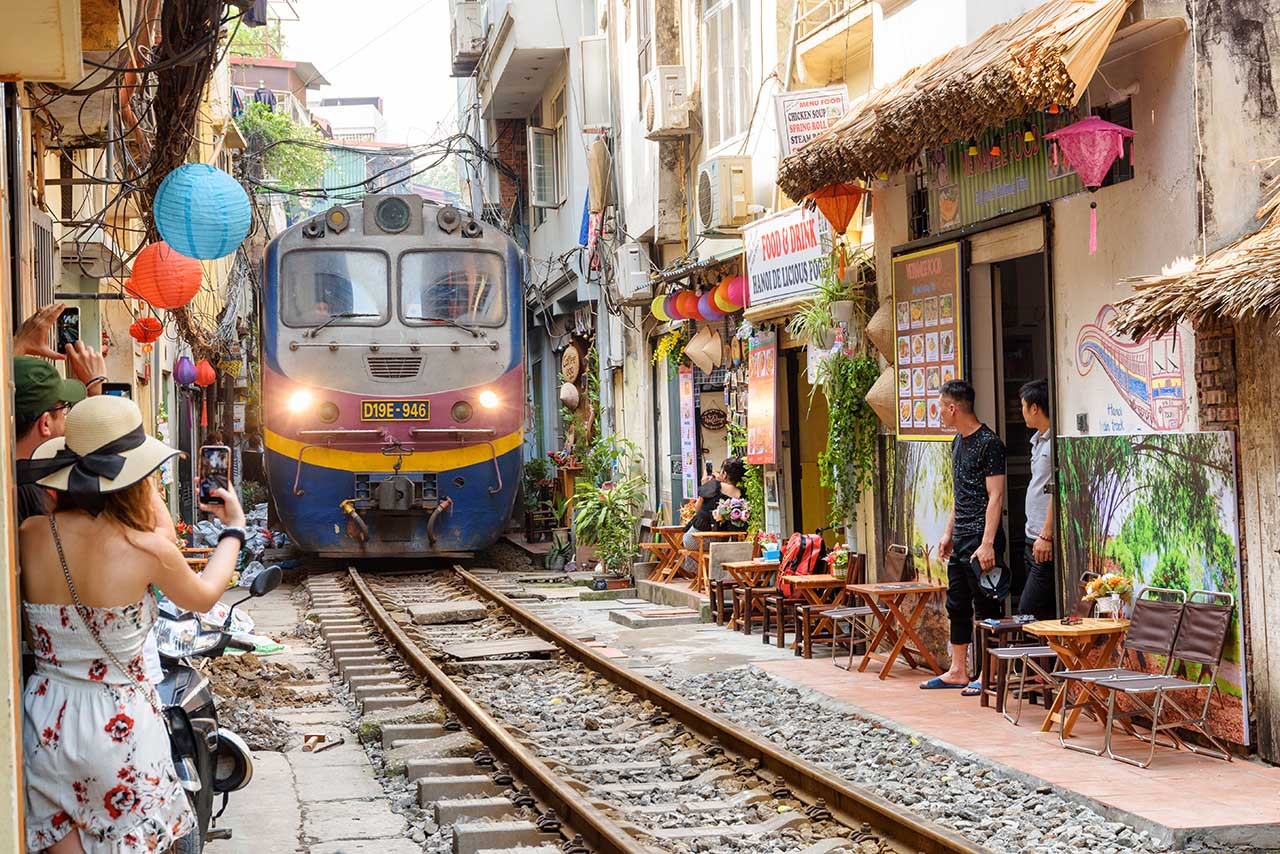 Photo: Vietnamnomad
Founded over 1000 years ago, Vietnam's capital city is rich in history, with the streets of its rambling Old Quarter dating back to the 14th century. Wandering these tree-lined lanes past crumbling colonial facades will transport you back in time.
However, today's Hanoi is about much more than in the past. The ancient city is being invigorated with modern cafes, world-class restaurants, and cool art galleries.
Meet Hoi An's Speedy Seamstresses

You may have heard of Hoi An's antique houses, handicraft villages, and appetizing cuisine. But do you know that it is also "the capital of ...