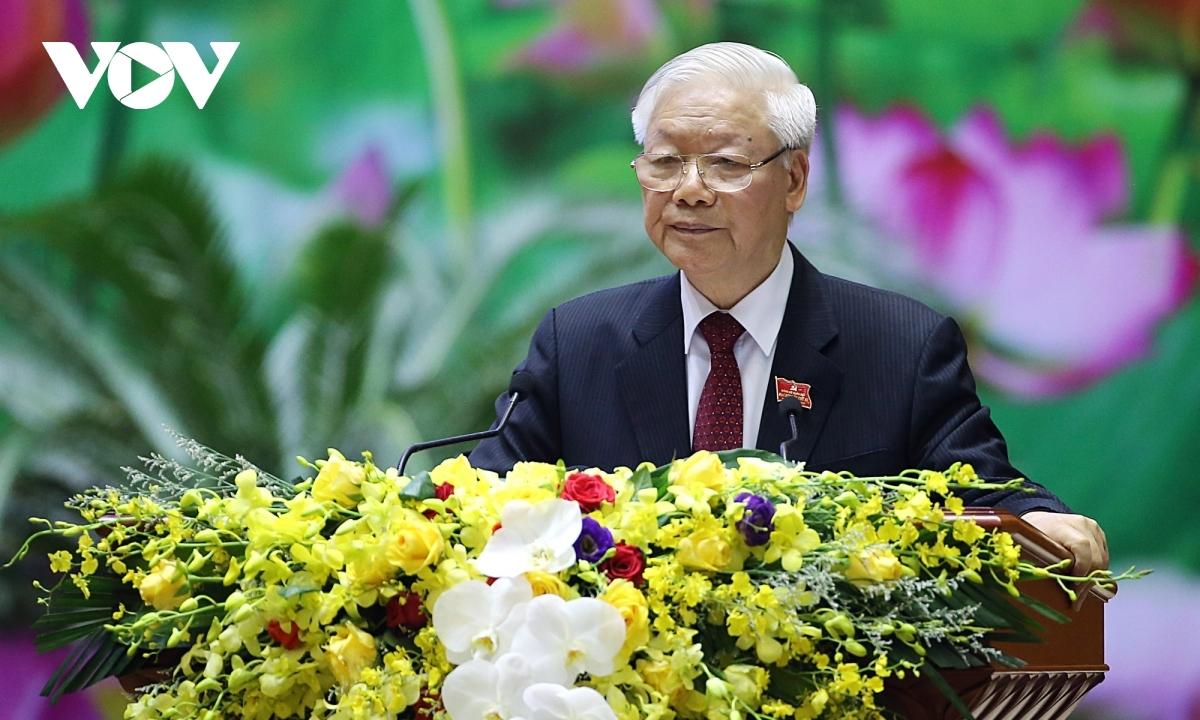 Party General Secretary and State President Nguyen Phu Trong addresses the 11th Party Congress of the Vietnam People's Army in Hanoi September 28.
Addressing the 11th Party Congress of the Vietnam People's Army in Hanoi on September 28, General Secretary Trong singled out the army for its effective handling of situations, its contributions to thwarting security threats, and its protection of national interests. Indeed, its actions have been in defence of national sovereignty to maintain a peaceful and stable environment that can lead to future development.
In recent years the army has focused on gradually modernising itself into a regular and elite force aimed at better fulfilling all national defence objectives in new situations, especially when hostile forces leave no stone unturned in their efforts to undermine national unity and sabotage the State, he said.
Furthermore, General Secretary Trong said the army serves as the vanguard force to support the fight against issues such as hunger and poverty, national disasters, epidemics, as well as in rescue work.
Despite these efforts, the Party leader called on the army to not rest on its laurels, as the global and regional situation is evolving in a complicated and unpredictable manner. Due to this, there is a need to protect national independence, sovereignty, territorial integrity, maintain a peaceful and stable environment, and adapt to climate change as one of the major challenges that will directly affect the country in the near future.
In this context, General Secretary Trong stressed that the army must increase its defence potential and national strength in order to be capable of effectively responding to defence and security situations. In addition, he said the army will continue to implement synchronous solutions aimed at building a regular, elite, and modern force that can effectively cope with traditional and non-traditional security challenges.
Moreover, another important task of the army, according to the Party leader, is to develop the economy whilst also promoting international integration. He therefore suggested that the army strive to strengthen bilateral and multilateral co-operation, with priority given to relations with neighbouring countries and those part of the ASEAN bloc, while also balancing relations with global powers and expanding relations with potential allies.
The 11th Party Congress of the Vietnam People's Army Meeting is being held between September 27-30 in order to review the implementation of tasks carried out over the course of the previous five years and set targets for the new 2020 – 2025 term.
VOV