Top leaders congratulate US President Joe Biden on inauguration
Party General Secretary and State President Nguyen Phu Trong and Prime Minister Nguyen Xuan Phuc have congratulated US President Joe Biden on his inauguration.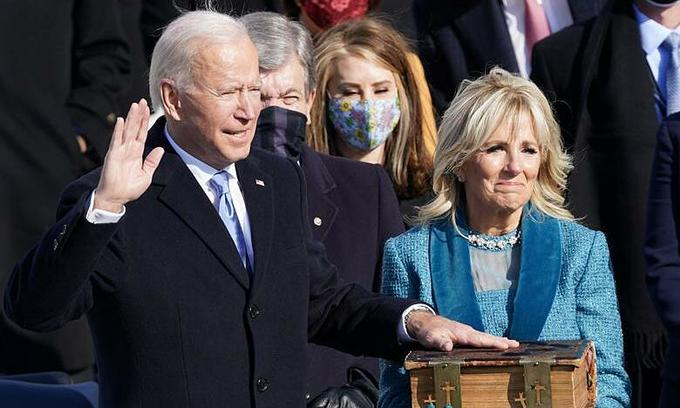 Joe Biden is sworn in as the 46th President of the United States as his wife Jill Biden holds a Bible on the West Front of the US Capitol, January 20, 2021. Photo: Reuters
Party General Secretary and State President Nguyen Phu Trong and Prime Minister Nguyen Xuan Phuc on January 21 congratulated US President Joe Biden on his inauguration.
In their message, the Vietnamese leaders expressed their belief that President Biden and his administration will reap new achievements in the interest of prosperity and happiness of the American people and continue making positive contributions to peace, stability, cooperation and development in the world.
They also expressed their belief that the Vietnam-US relations will continue the upward trajectory in an effective and sustainable manner based on ceaseless expansion of the bilateral ties over the past 25 years as well as fine sentiments of President Biden towards Vietnam.
The same day, Vice State President Dang Thi Ngoc Thinh cabled a congratulatory message to US Vice President Kamala Harris, according to VGP News.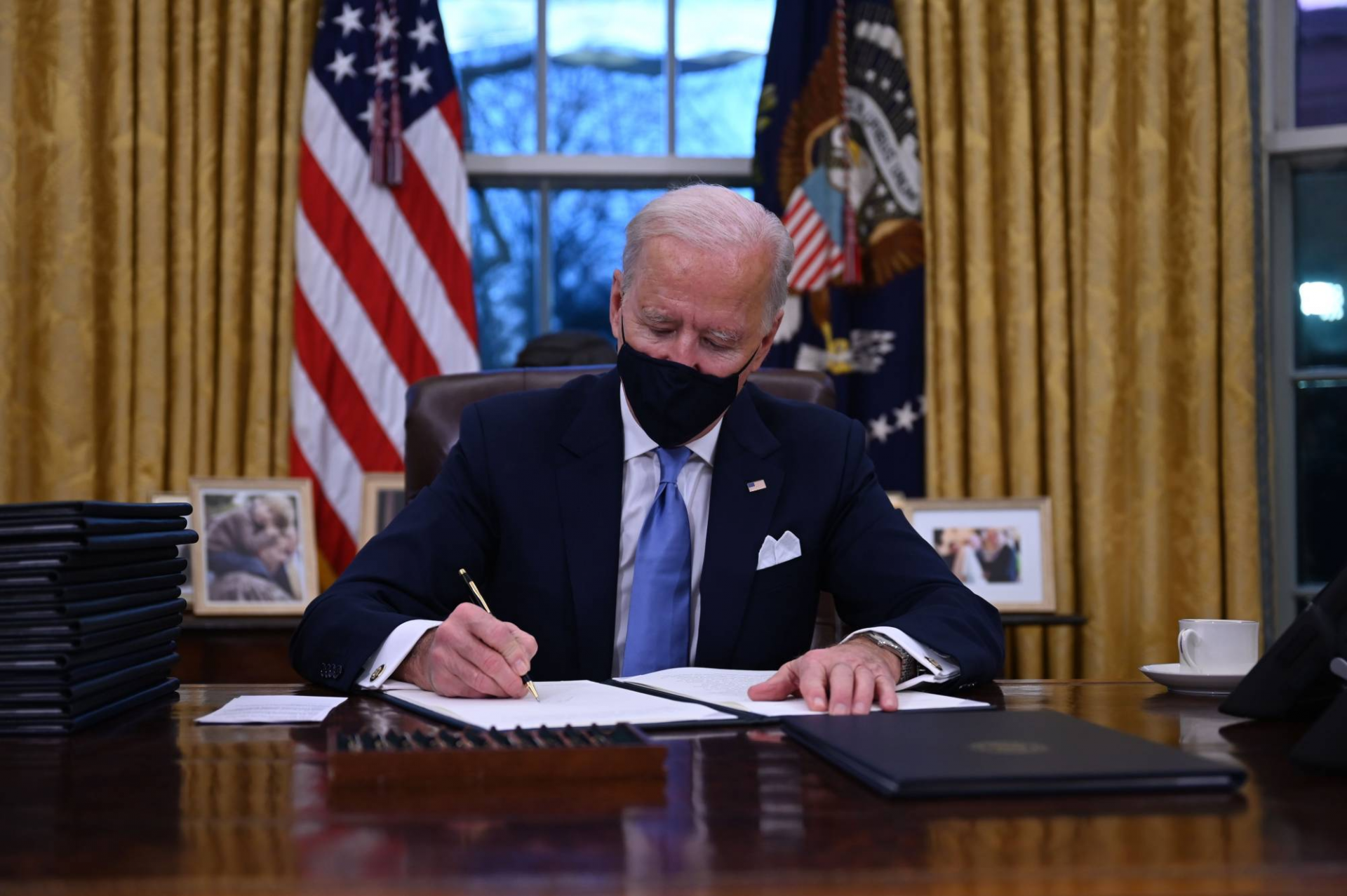 US President Joe Biden signs a series of executive orders in the Oval Office of the White House in Washington, after being sworn. Photo: AFP
Joe Biden was sworn in as the 46th president of the US on January 20 (US time), offering a message of unity and restoration to a deeply divided country reeling from a battered economy and a raging coronavirus pandemic that has killed more than 400,000 Americans.
Standing on the steps of the US Capitol, Biden called for a return to civic decency in an inaugural address.
"To overcome these challenges, to restore the soul and secure the future of America, requires so much more than words. It requires the most elusive of all things in a democracy: unity," Biden was quoted by Reuters as saying.
"We must end this uncivil war that pits red against blue, rural versus urban, conservative versus liberal. We can do this - if we open our souls instead of hardening our hearts."
Saying there was "no time to waste," Biden signed 15 executive actions shortly after entering the White House to set a new course and overturn some of then-President Donald Trump's most controversial policies.
The orders included mandating masks on federal property, halting the withdrawal from the World Health Organization, rejoining the Paris climate accord and ending a travel ban on some Muslim-majority countries./.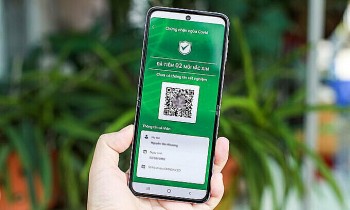 National
Vietnam News Today (September 20): Vietnam records additional 10,040 Covid-19 cases; HCM City considers 'green pass' for partially vaccinated residents; Vietnamese consumers' demand for shopping groceries online soars amid Covid-19 ; Vung Tau proposes November reopening of beaches.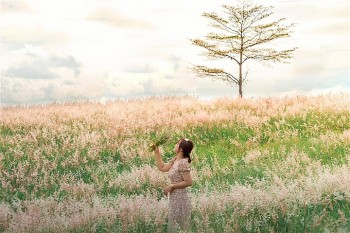 Travel
Every year when it gets cold, the grass field atop Chu Se hill grows pink, bringing along a dreamy, heaven-like feel that hardly anyone can resist.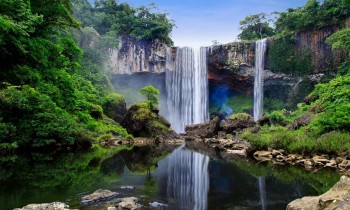 Multimedia
The pristine and majestic Kon Ha Nung Plateau has just been recognized as a member of the World Network of Biosphere Reserves by UNESCO.