Tram Chim (Dong Thap) in the season of birds and flowers
As the spring knocks on the door of Dong Thap, visitors can see many species of flowers blooming brilliantly and countless birds nest built on a large area of Tram Chim.
Travel blogger Quy Coc Tu (real name Ngo Tran Hai An) has just had a "hunting" trip at Tram Chim National Park (Tam Nong, Dong Thap), where every spring, countless species of flowers bloom and birds migrate. In the past, several natural streams and rivers flowed from west to east, distributing water from the Mekong River to the plain of reeds. Now, these streams and rivers have been replaced by a system of canals flowing through the national park. (Photo: VN Express)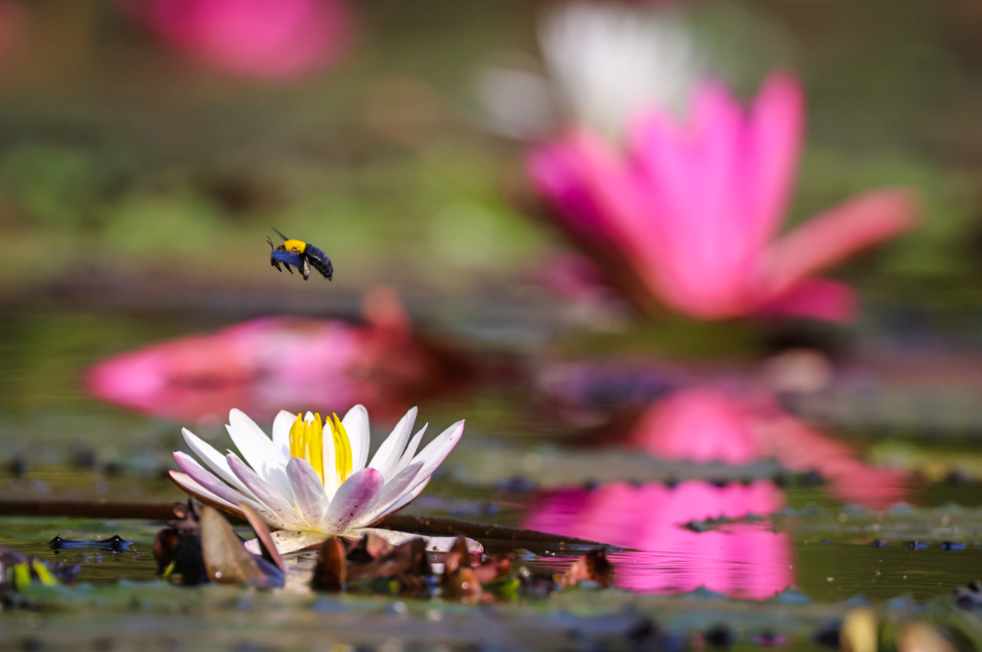 Covering an area of 7.600 ha, Tram Chim National Park was established in 1999 and situated in Tam Nong District, Dong Thap Province, Vietnam. It is designed to preserve the typical submerged in-land ecosystem that develops mainly in Ha Tien; the Plain of Reeds and U Minh areas. Tram Chim National Park has located 19 km to the east of the Mekong River, at an elevation of about 1m. The topography of the national park is flat, slopes slightly to the East. (Photo: VN Express)
The photo captures a farmer harvesting water lilies in Tram Chim. Water lilies have a long body under deep water, so they have to be bundled together for easy transport. Fresh water lily can make many delicious dishes such as salad, fish sauce, fried garlic, shrimp soup ... At present, in Tram Chim, there are new types of water lilies blooming to adorn the spring flower bed, although it is not yet in full bloom. (Photo: VN Express)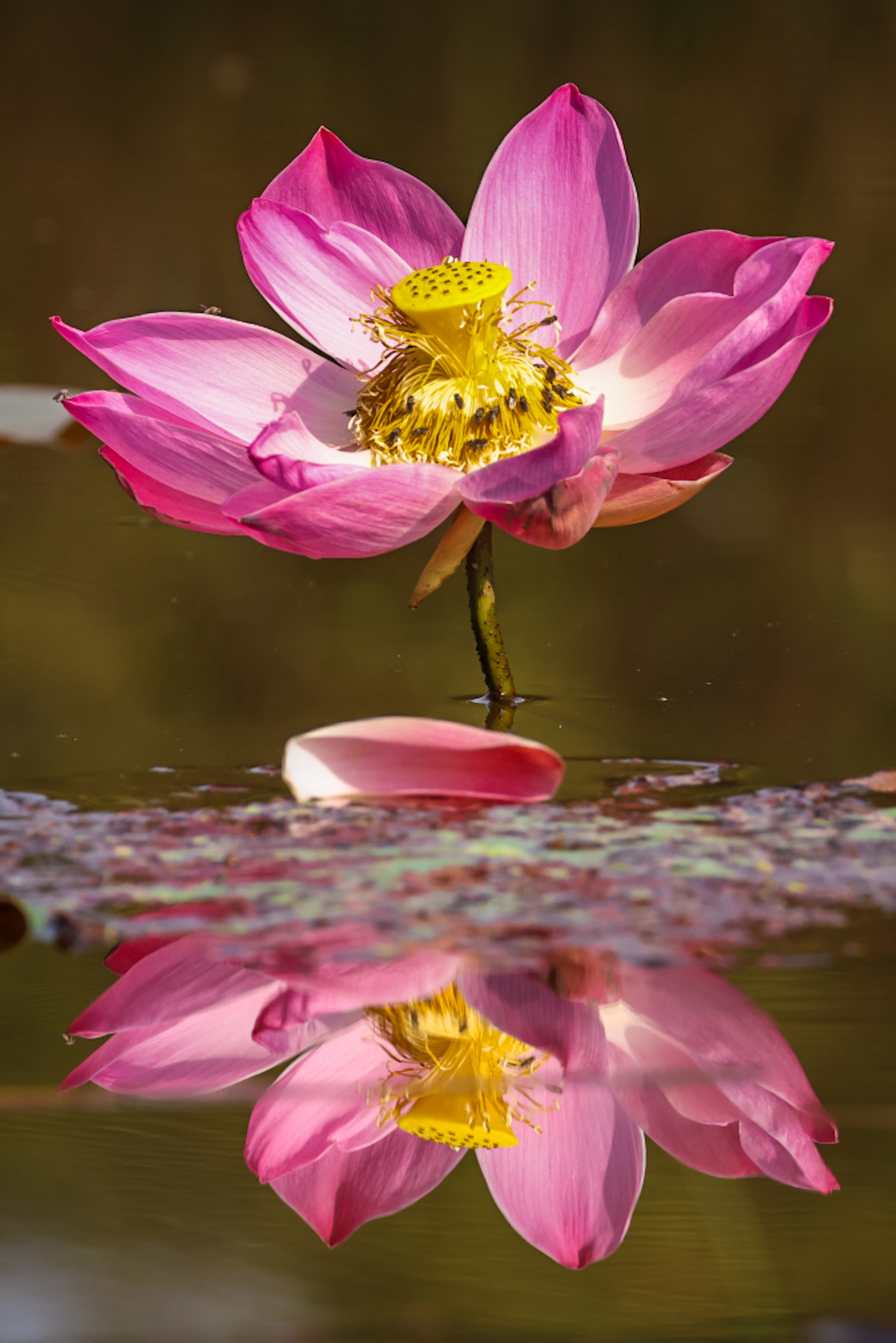 Since the mid-1980s, 53 km of dykes fitted with sluices have been constructed around the national park, with the aim of impounding floodwater for longer as well as reducing the lowering of the water table during the dry season. The national park is fragmented by canals into five management zones; the water level of each can be managed separately. (Photo: VN Express)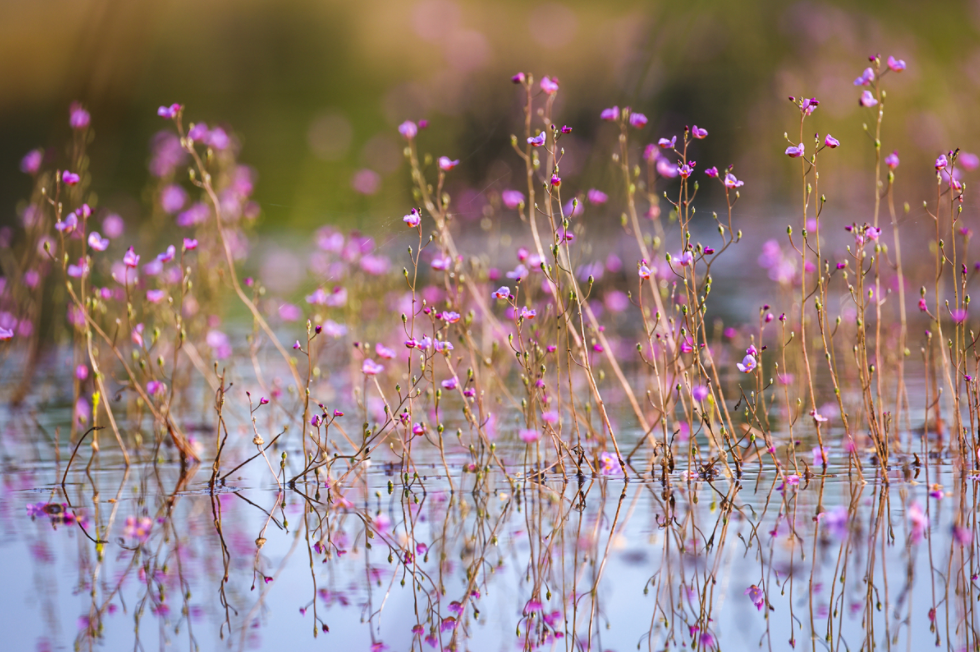 There are also strange flower colors here, such as the yellow, purple rolled atrium. This is a kind of small flower, blooming along the waves. In the full season, the canals inside the national park look like a dark purple carpet. (Photo: VN Express)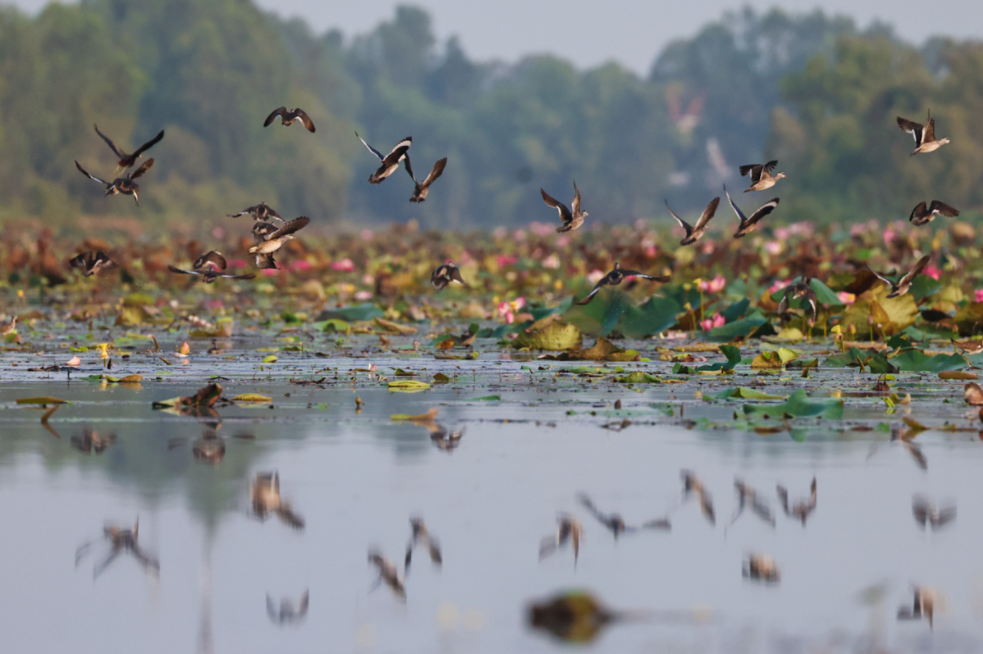 In addition to watching flowers growing in the water blooming, photographer Hai An also captures many moments of migratory birds to the national park. To date, at least 88 bird species have been recorded at Tram Chim National Park. The site is famous for its population of Sarus Cranes that inhabits the site in the dry season. In the 1990s, hundreds of Cranes spent the dry season here. (Photo: VN Express)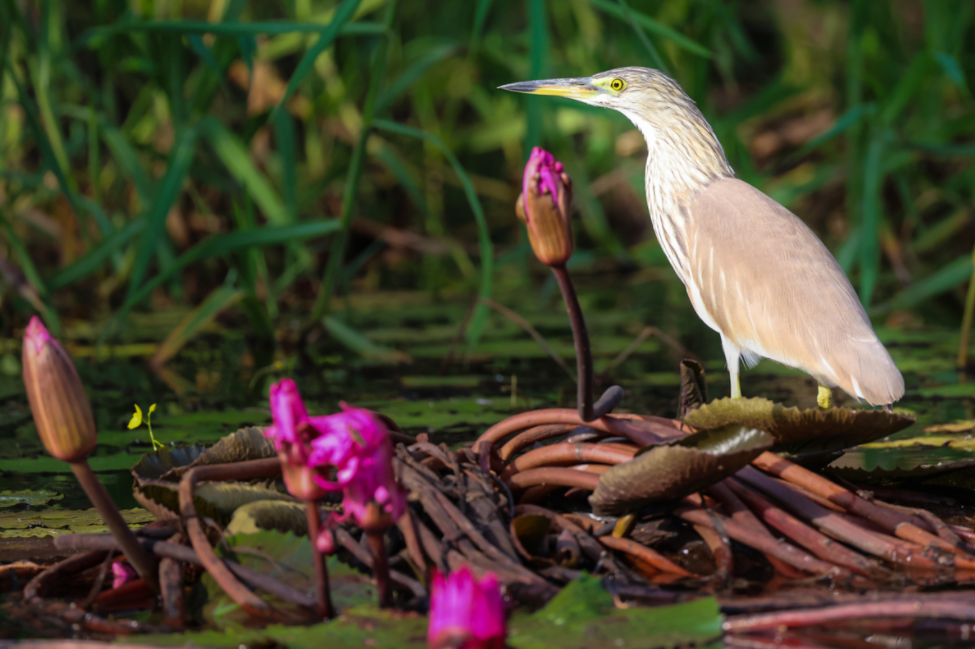 February every year is the best time to go to Tram Chim to watch the birds and flowers. He likens the birds here to be diverse and beautiful as "a nature fashion show". This wonderful land offer tourists so many great activities to join. (Photo: VN Express)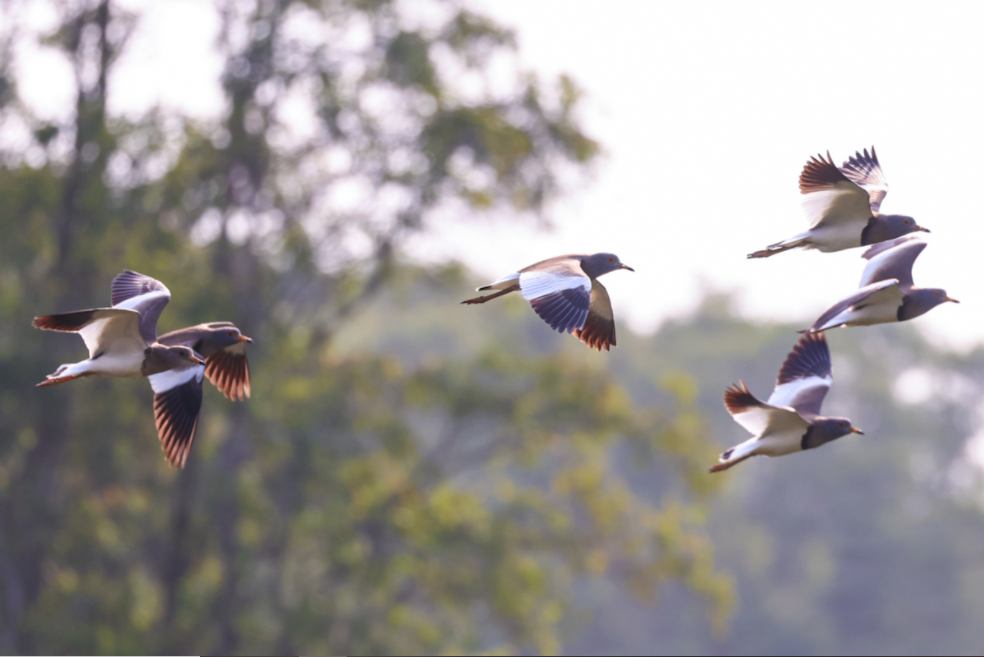 Local people believe that the species breeds at the site, and claim to have found both eggs and young of the species but this has yet to be confirmed. A number of other globally threatened and near-threatened bird species regularly occur at Tram Chim, including Oriental Darter Anhinga melanogaster, Lesser Adjutant Leptoptilos javanicus, Painted Stork Mycteria leucocephala, and Asian Golden Weaver Ploceus hypoxanthus. (Photo: VN Express)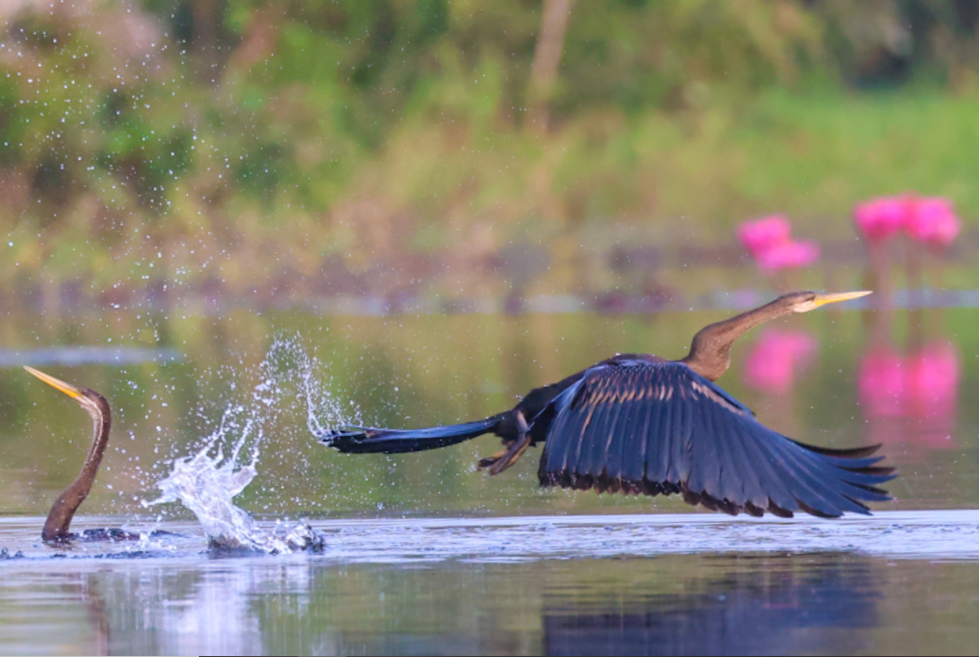 Other wetland bird species of note recorded at Tram Chim include Cotton Pygmy Goose Nettapus coromandelianus, Greater Painted-snipe Rostratula benghalensis and Pheasant-tailed Jacana Hydrophasianus chirurgus. Because of its importance for globally threatened and bird species, Tram Chim qualifies as an Important Bird Area. (Photo: VN Express)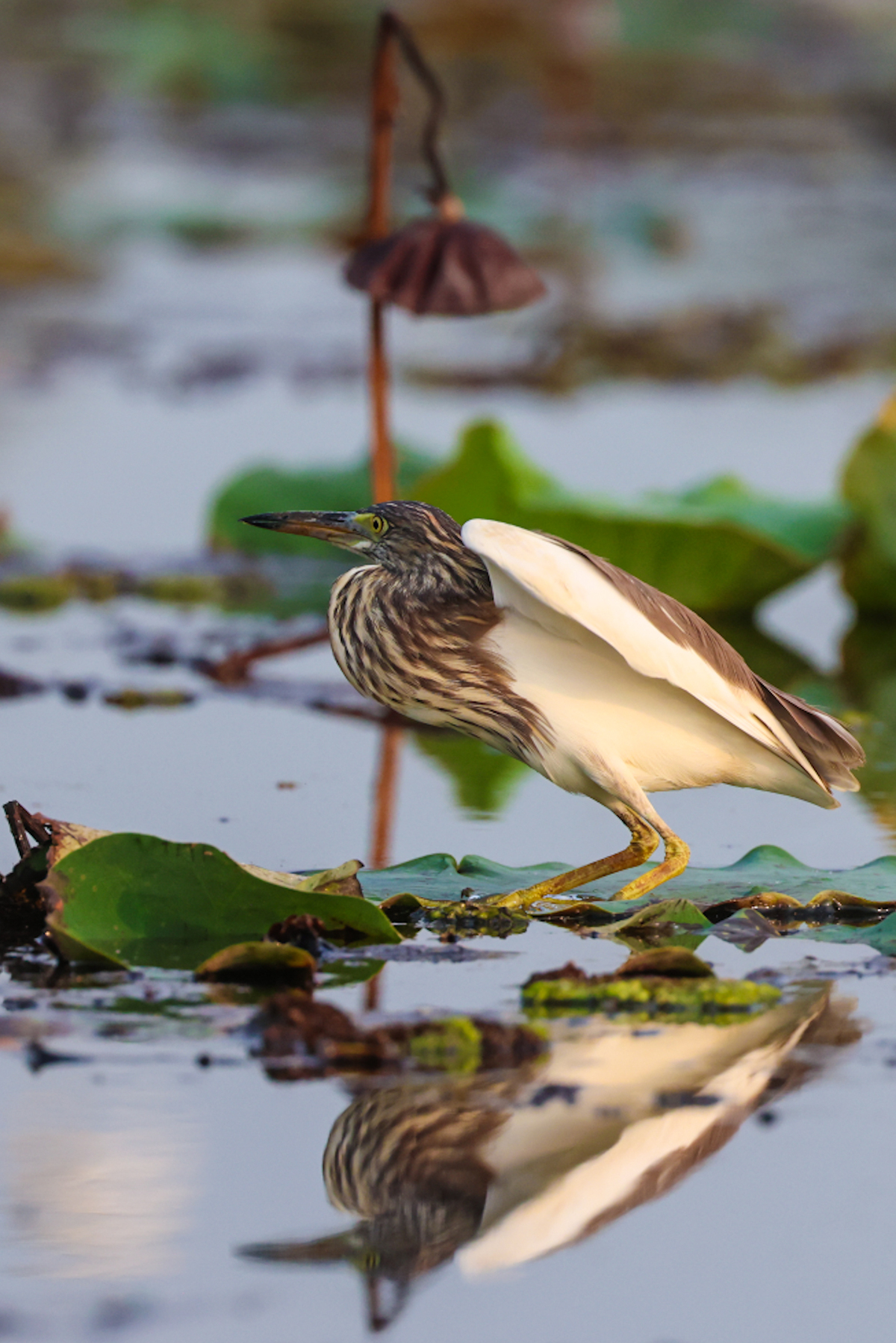 Quy Coc Tu shared that photographing flowers and birds is very different, capturing wild birds needs patience and passion. "Sometimes it takes forever to get as close as possible, but by mistake, they fly away." In addition, a good camera and lens are also factors that help photographers succeed. (Photo: VN Express)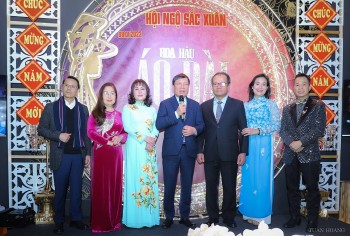 Overseas Vietnamese
The 2022 Spring Reunion Program was organized to celebrate the beauty of Ao Dai and spread the love for this traditional gown to Vietnamese overseas, as well as create a lively artistic space for the Vietnamese community in the foreign land.