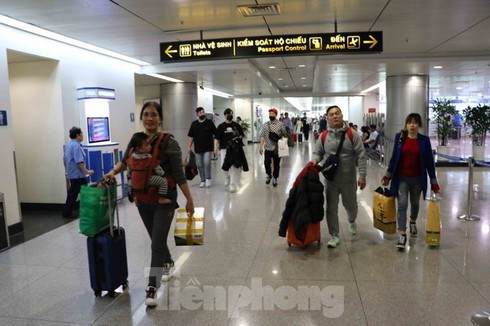 Photo: Tien Phong (Vanguard) newspaper
The first announcement came from tour operator Vietravel on January 23 stating that the travel firm has officially suspended all tours to China until February 15.
This cancelation aims to minimise the risk of acute pneumonia cases caused by NcoV spreading.
The move comes following an initial announcement on January 23 when the travel firm also informed visitors of the cancelation of all tours departing between now and the end of March to Enshi city in Hubei province, a city located approximately 551km to the east of Wuhan.
For those who have already booked tours to China through the travel company, they will be guided by Vietravel to change to domestic tours over Tet, or alternatively to tours of Europe, the United States, Australia, Japan, and the Republic of Korea following Tet.
In addition, customers will be offered a full refund on any cancelled tours, despite the company already completing various visa application processes and booking services in preparation for the tours.
Similarly, Saigontourist have also informed customers of their plans to cancel all tours to China while the travel firm has also offered support policies to any travelers affected by the changes.
Alternatively, any guests who have booked tours of China via Saigontourist will be able to receive support when switching to either tours of other countries, or tours of China where the epidemic has been contained.
With regard to any cancelled tours, Saigontourist is currently working alongside its partners to provide adequate financial support to its customers.
The Vietnam National Administration of Tourism issued a written document on January 23 requesting that all international travel businesses cancel tours to areas hit by the corona virus infection under a warning from the World Health Organization and the Ministry of Health.
VOV