Travel Magazine Voted 10 Most Beautiful Traveling Destinations In Vietnam In 2023
Vietnam is a country with countless natural landscapes and a long coastline with many beautiful beaches. From the marvelous golden rice fields in Sapa to the sandy beach in Phu Quoc, they will make you fall in love at the first sight. If you are planning to discover all the charm of this S-shaped country, do not forget to visit these 10 most beautiful places in Vietnam in 2023 voted by the travel site BestPrice Travel.
1. Hoi An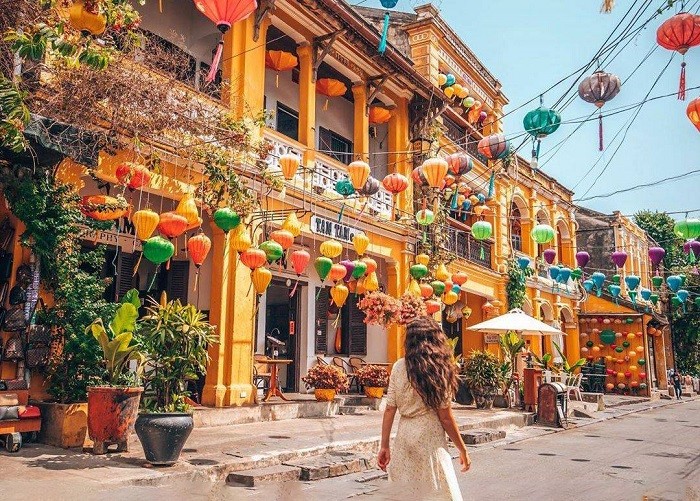 Photo: Vinpearl
Hoi An is a place where the bold march of progress peters into a leisurely amble. In this one-time trading port, the Thu Bon River meanders past crumbling shophouses and weathered pagodas, while sampans come and go from the old ferry quay. Outside the Old Town, two-lane roads slice through waving rice fields and emerge at a frothy coastline. Stay a couple of days, and Hoi An's easygoing beauty and lantern-lit nights may leave you hopelessly beguiled.
Merchants from China, Japan and later Europe settled in Hoi An from the 15th to 19th centuries, creating a unique architectural fusion. Bring your camera as you tread the Japanese Bridge, Tan Ky ancestral house, and Phuc Kien Assembly Hall.
Sunrise in Hoi An is a prime time to grab your hat and hop on a bike. With any luck, you'll find yourself in a sea of green, with water buffalo flicking their tails. In Cam Thanh and Tra Que, you'll pass vegetable farms and frond-fringed ponds.
2. Dalat
Photo: Klook
Located on Lam Vien Highlands at the height of 1,500m from sea level, Dalat is compared to a romantic and elegant lady, adorned with vast patches of beaming radiant blossoms, and drenched in the eerie frost. Dalat is a little Paris, dotted with old fashioned French structures that have survived over a century. The city was the first and most complete resort town of the French in Vietnam, as originally planned in the first half of the 19th century and also the largest resort town of Indochina.
Walking along the meandering trek of Prenn Pass encircled by muttering green pine forests, one can play with mischievous rays of the sun that gently dapple through the foliage and fall on the way, touch your shoulders and hair, while breezes swirl and sing a rhyme of natural freshness and inner peace from within.
Prenn Pass leads you to the city center. Here visitors should roam Lang Biang Mountain, Cu Lan Village, strawberry farms, Love Valley, Cau Dat tea hills, Datanla Waterfall, Pongour Waterfall and surrounding pine forests to fully make the most of the city's superb wilderness.
3. Cat Ba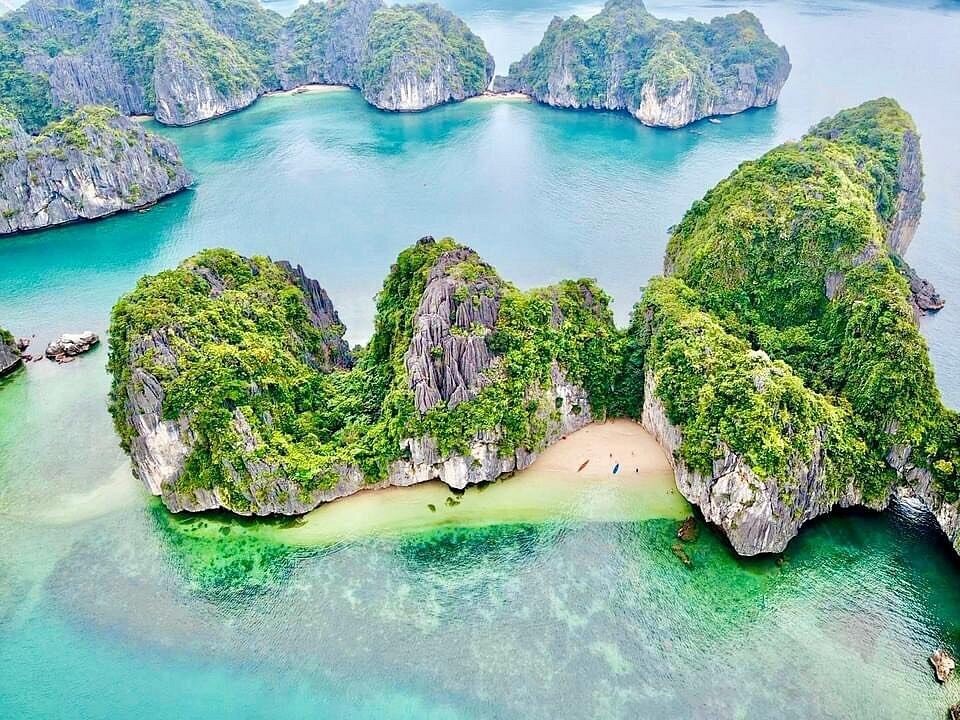 Photo: Tripadvisor
Cat Ba Island is called "the pearl of the Gulf of Tonkin" so it has become a must-visit destination for all tourists when visiting Hai Phong.
For many years, Cat Ba Island has been a hidden gem that has gone unnoticed by tourists. But now, it is always among the top choices of tourists when visiting Hai Phong thanks to its clear turquoise water and mysterious caves. With the travel experience below, nature lovers will have another must-visit place to put on the travel checklists.
Cat Ba Island is the main and the largest island among the 367 islands making up the Cat Ba Archipelago. About 45 kilometers to the East of Hai Phong City and 25 kilometers from the UNESCO heritage site - Ha Long Bay, Cat Ba stands out as one of the symbols of local tourism.
4. Ha Giang
Photo: Wikipedia
A border province and official Frontier Area, Ha Giang lies in the remote far northern region of the country. To visit this province is to journey back in time and encounter some of Vietnam's most rugged and grand landscapes. Ha Giang is best experienced as a road trip on two wheels, soaking up the majesty of the landscape and the atmosphere of the remote towns and minority villages.
The roads of Ha Giang serve up the ultimate motorcycle adventures. The drive into Dong Van is impossibly beautiful, however Ma Pi Leng — where the road snakes past the Nho Que River — is the jewel in Ha Giang crown.
Trekking opportunities are plentiful in Ha Giang. The Quan Ba Pass holds a lookout that lives up to its name: Heaven's Gate. Quan Ba is also the gateway to the lofty limestone peaks and rock-strewn fields of Dong Van Karst Plateau Geopark.
5. Fansipan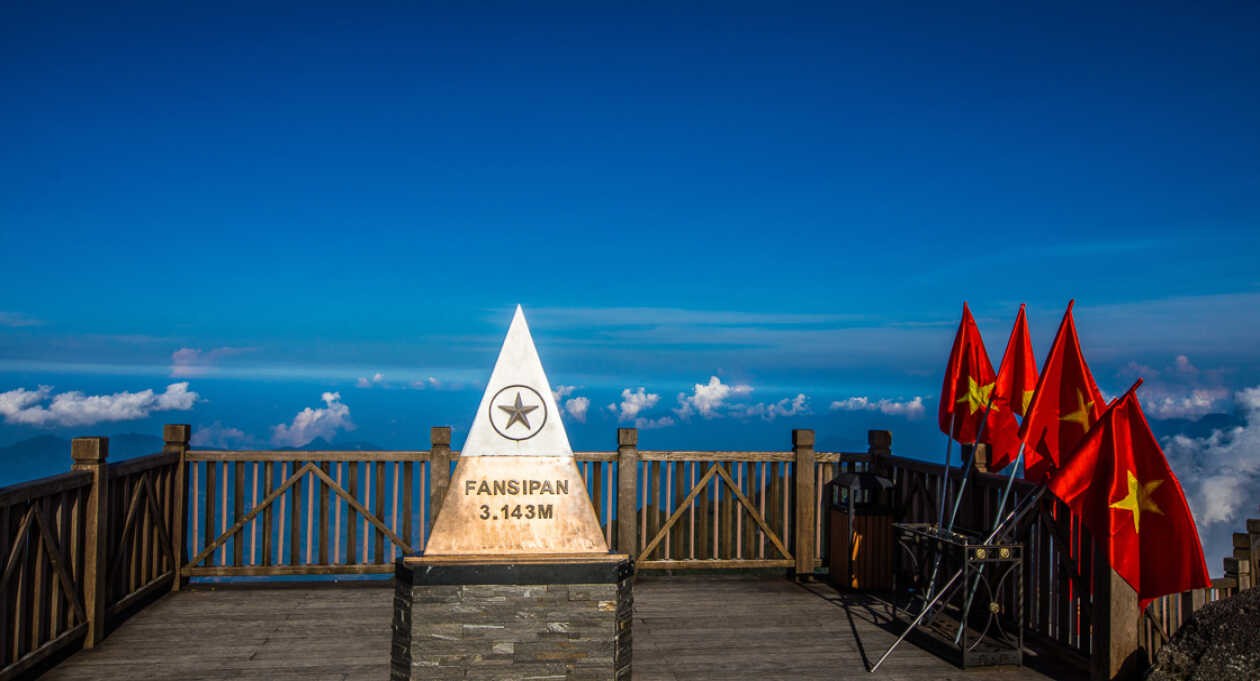 Photo: Vietnam Travel
A breathtaking experience awaits at the top of Mt. Fansipan, the highest peak in Vietnam. It used to take travellers two days of hard trekking to reach the summit. Now, you can reach the 'Roof of Indochina' in just 15 minutes. Jaw-dropping views of swirling clouds and forested slopes from the top of Fansipan make this adventure a must-do on any Sapa itinerary.
A series of stairs or a funicular rail will take you the final leg to the top of Mt. Fansipan. From here, you'll have the rewarding, unbelievable sight of cloud-covered peaks stretching all the way to the horizon. The highest point is a favourite spot for selfies, but you can walk the entire platform for 360-degree vistas. The cloud formations at the top of Mt. Fansipan change every few seconds, revealing new shapes and scenes as the earth meets the sky.
6. Phu Quoc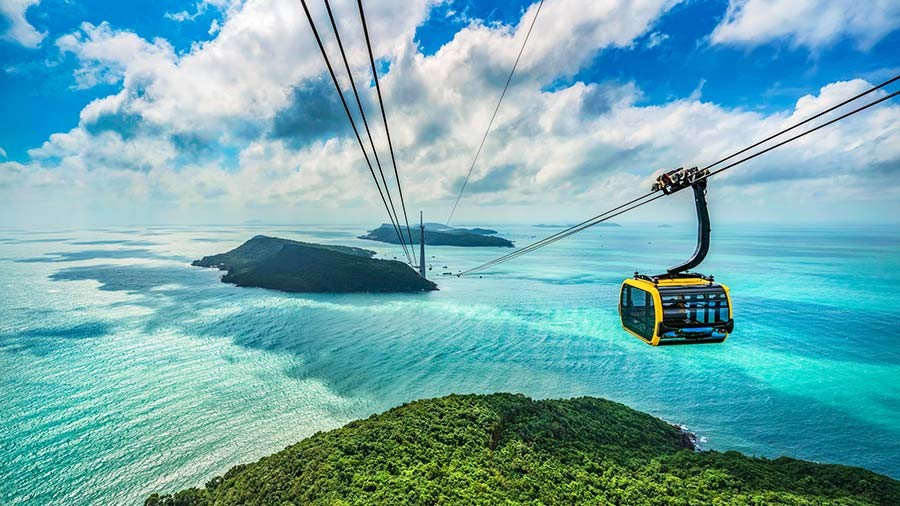 Photo: Vietnam Briefling
Fringed with white-sand beaches and with large tracts still cloaked in dense tropical jungle, Phu Quoc rapidly morphed from a sleepy island backwater to a must-visit beach escape for Western expats and sun-seeking tourists. Beyond the resorts lining Long Beach, rapid development beginning on the east coast and mega resorts in sight of Sao Beach, there's still ample room for exploration and escaping the sometimes littered waters. Dive the reefs, kayak in the bays, eat up the back-road kilometres on a motorbike or just lounge on the beach, followed by a massage and a fresh seafood dinner.
7. Son Doong Cave
Photo: VietnamPlus
Son Doong Cave, a cave belongs to the Phong Nha-Ke Bang grotto system in central Quang Binh Province, has been discovered to be the biggest in the world.
Son Doong cave in Vietnam is one of the most beautiful natural caves and the largest ever found in the world. Hang Son Doong cave complex of Phong Nha – Ke Bang National Park, located in Son Trach, Bo Trach district, Quang Binh province of Vietnam Son Doong cave is one of the largest natural cave ever found in the world. Who first discovered as a peasant named Ho Khanh. In 1991, he happened to shelter in this cave while looking deep into the fores.
8. Con Dao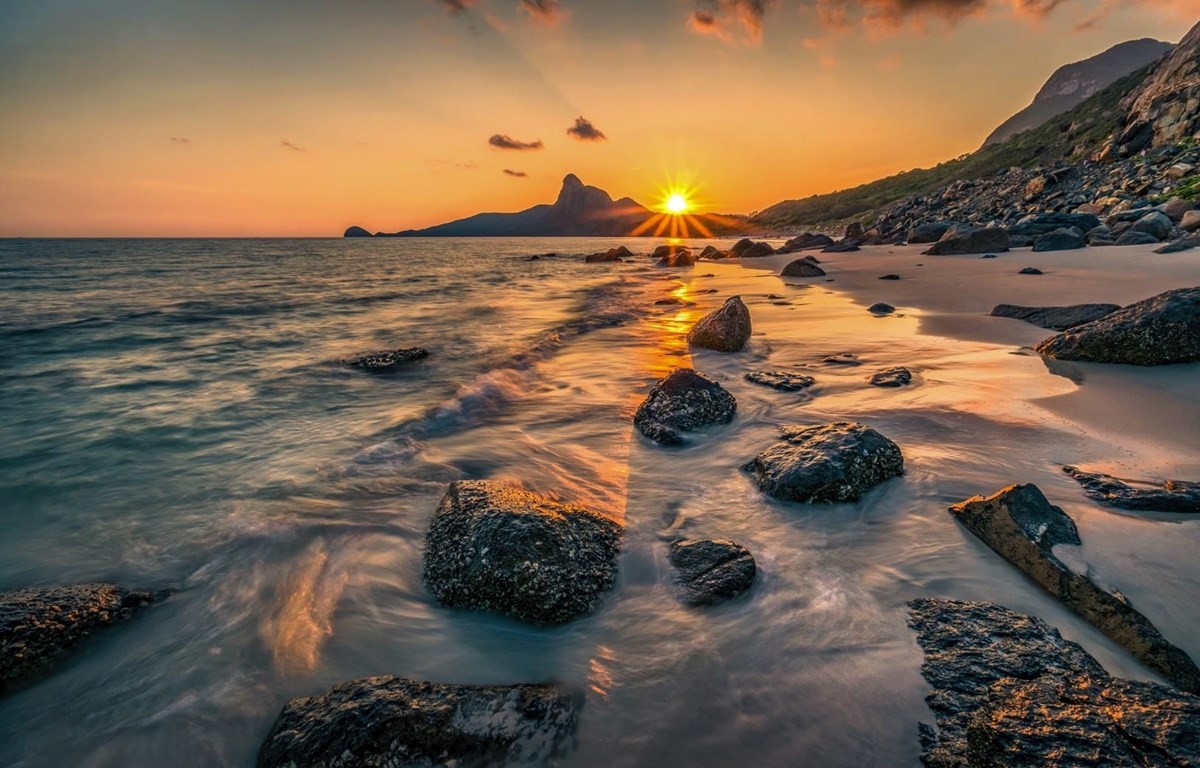 Photo: Vietnam Plus
A tiny archipelago off the southern coast, only a small number of travellers wind up in Con Dao. Though the trip requires extra effort, those who commit to the journey are rewarded with some of the country's most blissful beaches and best snorkelling. Much of the island is covered by the Con Dao National Park. Its dense jungle will give you ample chance to uncover a paradise of your own.
9. Ha Long Bay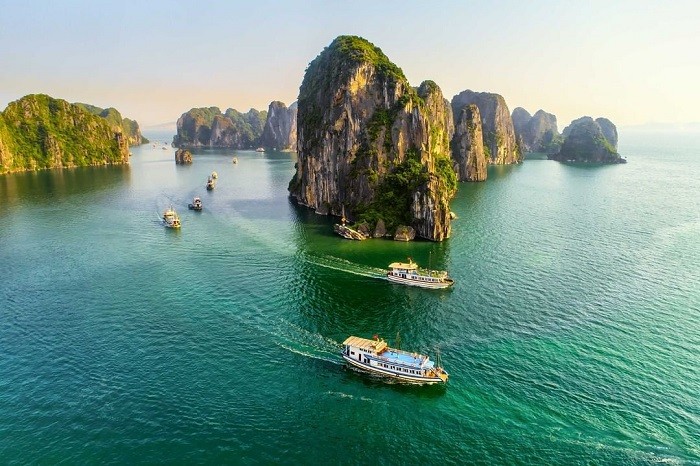 Photo: Vinpearl
For many, the seascape of Ha Long Bay is synonymous with Vietnam. Cruises sail emerald green waters among thousands of rugged islands and islets, stopping at spectacular caves through which visitors can wander, viewing impressive, centuries-old formations. Ha Long Bay's mystical beauty has made it a bucket list attraction within the country, but it's still possible to find secluded corners to call your own.
10. Mua Caves
Photo: Vissai Hotel
Mua Caves (Hang Mua) is one of the most famous attractions in Ninh Binh tourists almost will decide to visit it when they have had a bunch of information about the history and King Kong's land (Appeared in the film "King Kong"). Only Mua Cave brings you a chance for viewing the picturesque landscape of Tam Coc from the peak above.