TripAdvisor: Hoi An And HCM City Voted Among World's Top 25 Destinations In 2023
Germany's famous travel site reisereporter.de has run an article highlighting the world's top 25 trending destinations for 2023, including Vietnam's Hoi An ancient city and Ho Chi Minh City, recently voted by readers of TripAdvisor – the world's largest travel guidance platform.
Especially, Hoi An came in second on the list, followed by HCMC (11th) and Ha Noi (17th).
The category reveals destinations with the greatest year-over-year growth in interest on Tripadvisor based on travelers' reviews over a 12-month period between November 1 and October 31.
"Hoi An on the central Vietnamese coast is a well-preserved example of the important Southeast Asian trading port it was from the 15th-19th centuries," Tripadvisor commented. "Already a common stop for backpackers, it is becoming better known to tourists."
Meanwhile, Viet Nam's bustling largest metropolis, Ho Chi Minh City, sets the cultural and economic pace for the country, Tripadvisor said, adding the former Saigon boasts charming French colonial architecture and wide boulevards.
The U.S.-based travel site advised tourists to visit the War Remnants Museum at 28 Vo Van Tan Street in District 3 as well as the Jade Emperor Pagoda, which former US President Barack Obama visited during his trip to Viet Nam in 2016.
Hoi An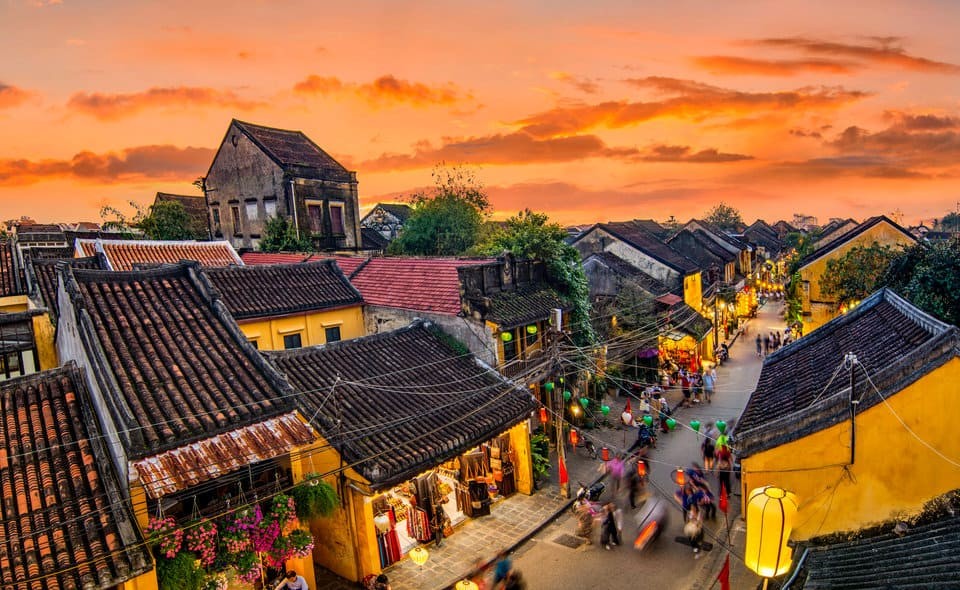 Photo: VGP News
Hoi An is a place where the bold march of progress peters into a leisurely amble. In this one-time trading port, the Thu Bon River meanders past crumbling shophouses and weathered pagodas, while sampans come and go from the old ferry quay. Outside the Old Town, two-lane roads slice through waving rice fields and emerge at a frothy coastline. Stay a couple of days, and Hoi An's easygoing beauty and lantern-lit nights may leave you hopelessly beguiled.
This city is divided into two different parts: the old quarter (or Hoi An Ancient Town) and the rest. The first part belongs to Minh An Ward with some bustling streets such as Phan Chu Trinh, Tran Hung Dao, Tran Phu, Hai Ba Trung, Le Loi, Nguyen Hue, and others. Meanwhile, the other part has many peaceful villages, picturesque beaches, and eco-tourism areas that you cannot ignore.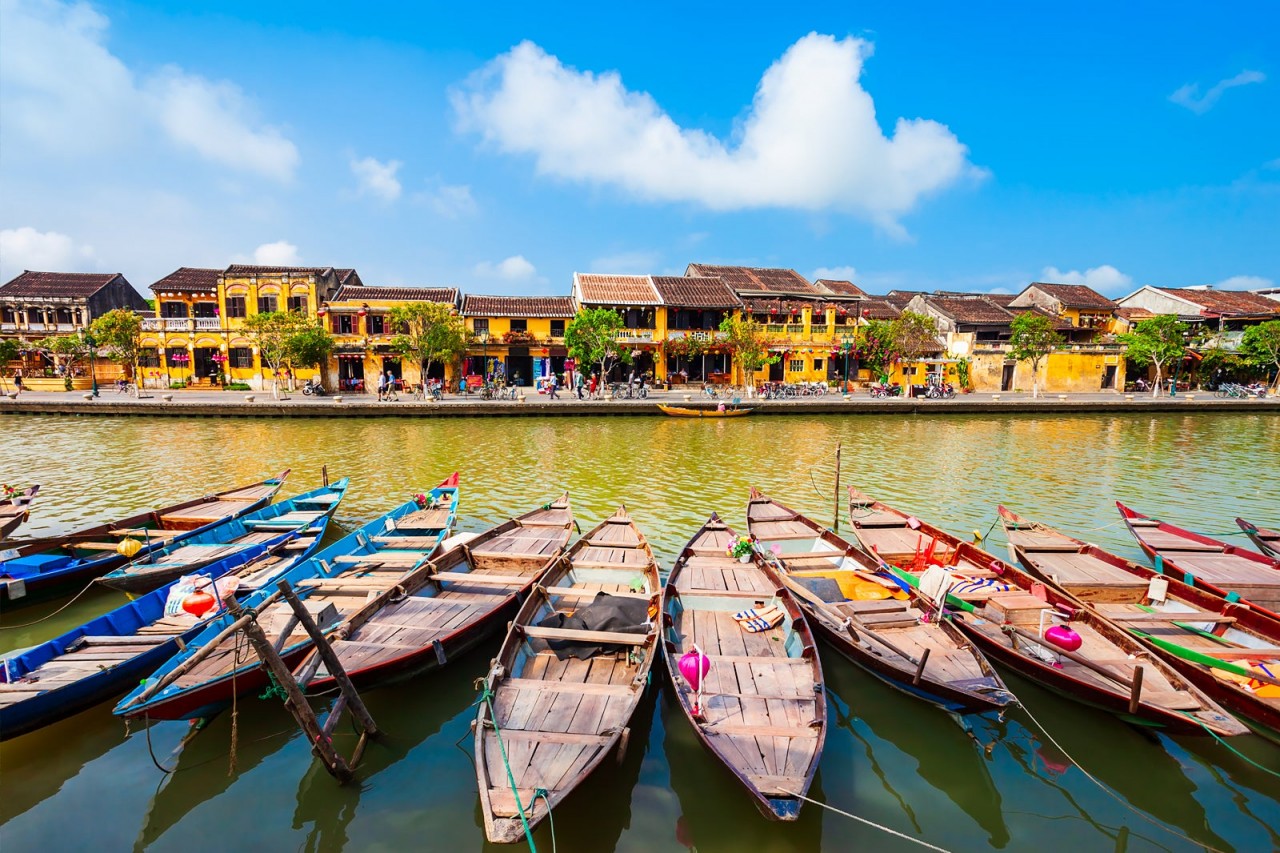 Photo: Hotels
From the travel feedback provided by many tourists, Hoi An is an attractive destination that is suitable for tourism all year round.
From February to the end of April: This is the most ideal time for a trip to Hoi An. At that time, the weather is cool and sunny while sometimes there is light rainfall. Therefore, it is suitable for many outdoor activities or sightseeing.
From May to August: When Hoi An enters summer, there is no rainfall at all. You can find that some days are extraordinarily hot. Thus, if traveling to Hoi An at that time, you should bring sunscreen or some sunlight-blocking accessories.
Hoi An Night Market is a familiar destination for many tourists when coming to Quang Nam. At that market, you will be immersed in the bustling shopping space and get attracted to many dishes with unique regional tastes. Some specialties of Hoi An cuisine you should try here are cao lau, Quang noodles, banh mi, wonton, water fern cake, and Hoi An chicken rice.
Ho Chi Minh City
Vibrating with energy, innovation, and traffic – lots of traffic – Ho Chi Minh City, formerly known as Saigon, is the economic heart of Vietnam and the main hub of the southern region. A freewheeling, cosmopolitan metropolis, HCMC's dynamic cityscape draws together old and new Vietnam in the most compact of spaces, representing the city's past as well as its future.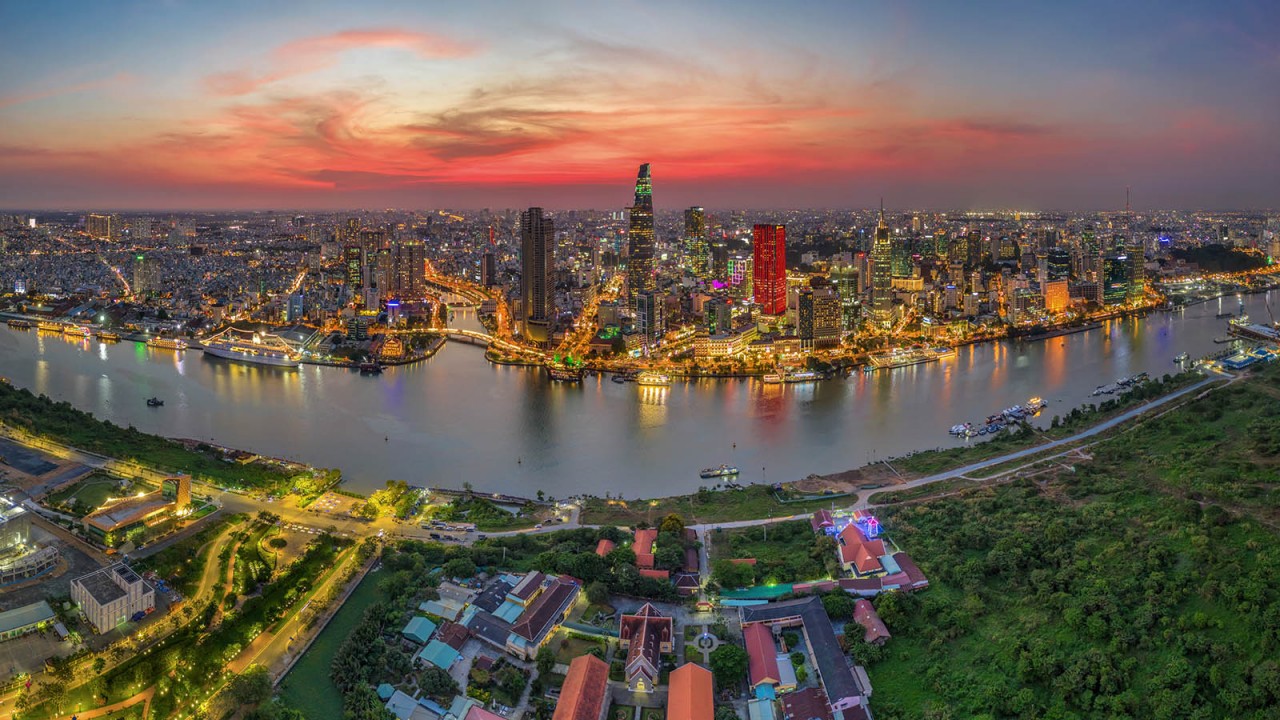 Photo: Vietnamnomad
Ho Chi Minh City has consistent temperatures year-round, and the weather is generally warm. Heatwaves hit the city from April to May, welcoming the rainy season from May to November. Slightly cooler temperatures emerge in December and January.
Travelers can arrive in Ho Chi Minh City by bus, train, or plane. Tan Son Nhat international airport welcomes foreign and domestic arrivals daily, while various bus companies operate shuttles from Phnom Penh and destinations across Vietnam. Ho Chi Minh City also sees a steady stream of train travelers. Taxis are everywhere, but those with a Vietnamese SIM card can use ride-hailing apps like Grab. Local buses cover a good portion of the city. Travelers can also take a boat along the river, for a day trip to Cu Chi Tunnels or the Mekong Delta.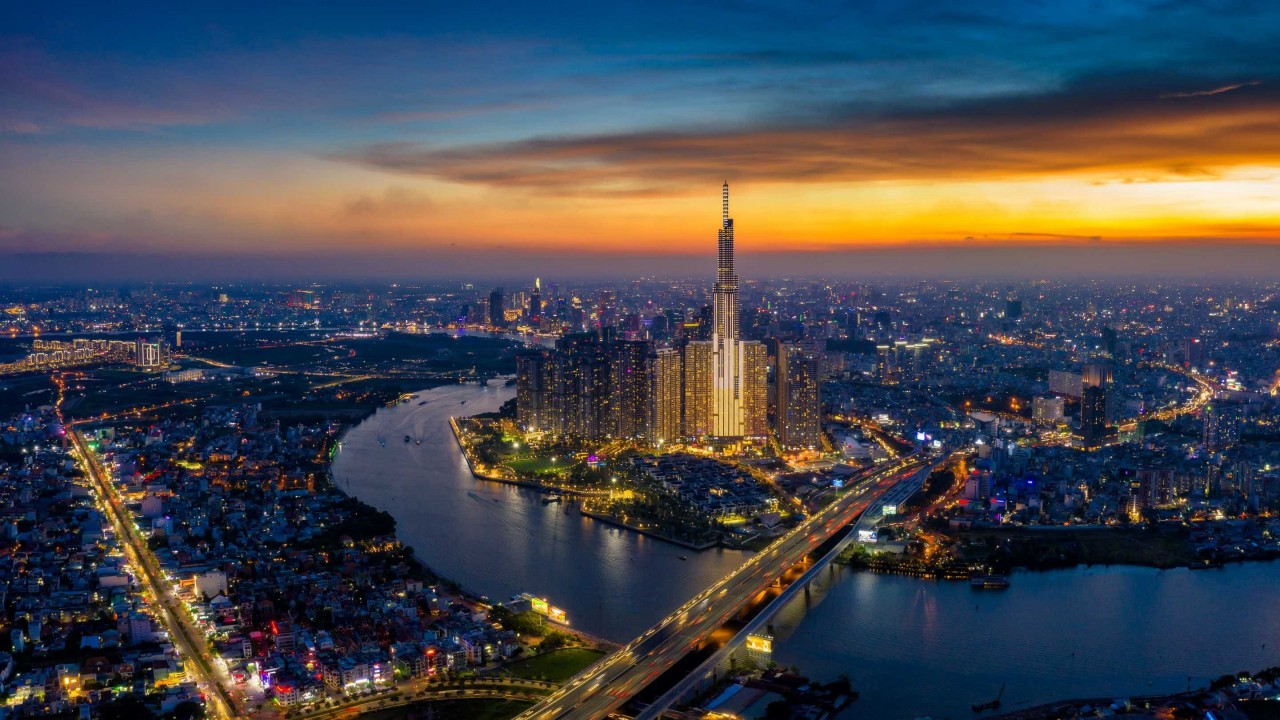 Photo: Mariott Hotels