Trump said coronavirus vaccine would be widely available by April
President Donald Trump said Friday that a coronavirus virus vaccine would be widely available in the U.S. by April in his first public remarks since losing the presidential election to President-elect Joe Biden.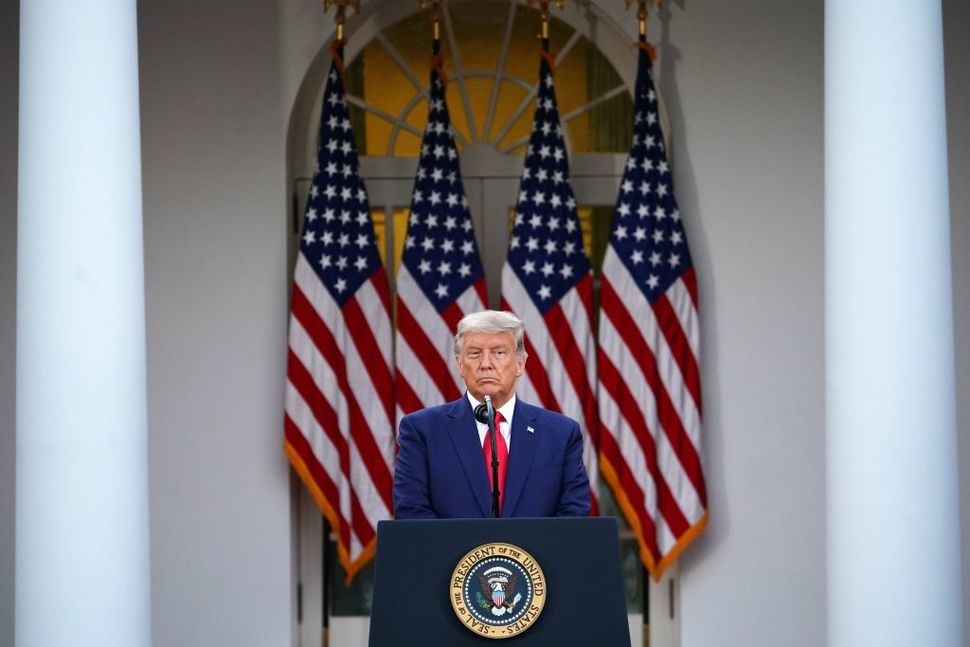 US President Donald Trump delivers an update on "Operation Warp Speed" in the Rose Garden of the White House in Washington, DC on November 13, 2020 (Photo: Getty Images)
As reported by US News, Trump also praised the efforts of Operation Warp Speed, the public-private partnership to develop and distribute a vaccine.
"The vaccine will be distributed to frontline workers, the elderly and high-risk Americans... in a matter of weeks" Trump said providing an update on Operation Warp Speed speaking from Rose Garden at the White House.
"Our investment will make it possible for the vaccine to be provided by Pfizer free of charge," he was quoted by Times Now News as saying.
The president's comments, made during an event at the White House, match up with those from Anthony Fauci, the director of the National Institute of Allergy and Infectious Diseases, who said earlier this week that a vaccine will likely be available to most Americans by the end of April.
Coronavirus cases have surged in the past week as scientists warn of a bleak and scary winter, urging Americans to cancel holiday travel plans.
Pharmaceutical giant Pfizer announced Monday that early test results show that its coronavirus vaccine could be up to 90% effective. The Food and Drug Administration is expected to grant emergency approval to the Pfizer vaccine as well as others when trials are complete.
Moncef Slaoui, the scientific lead on Operation Warp Speed, said his team expects to have 20 million doses of a vaccine ready to go in December, with another 25-30 million available per month after that – a number that could rise as time goes on. The FDA must approve a vaccine before it can be distributed, but Slaoui said he expects that approval to come before the end of the year for two vaccines.
Trump took no questions from reporters at the event Friday afternoon. He has yet to concede to Biden and continues to dispute the results of the election on Twitter, but has not provided evidence to back up his claims of widespread voter fraud or irregularities. Top state and federal officials have said this year's elections were secure and that there is no evidence of widespread fraud.