World breaking news today (November 14): Biden COVID adviser proposes US lockdown of 4 to 6 weeks
World breaking news today (November 14): Biden COVID adviser proposes US lockdown of 4 to 6 weeks. Meanwhile, Indonesia plans mass COVID-19 vaccination campaign, 15 dead in Indian, Pakistani troops fire exchange and gold price also make headlines today.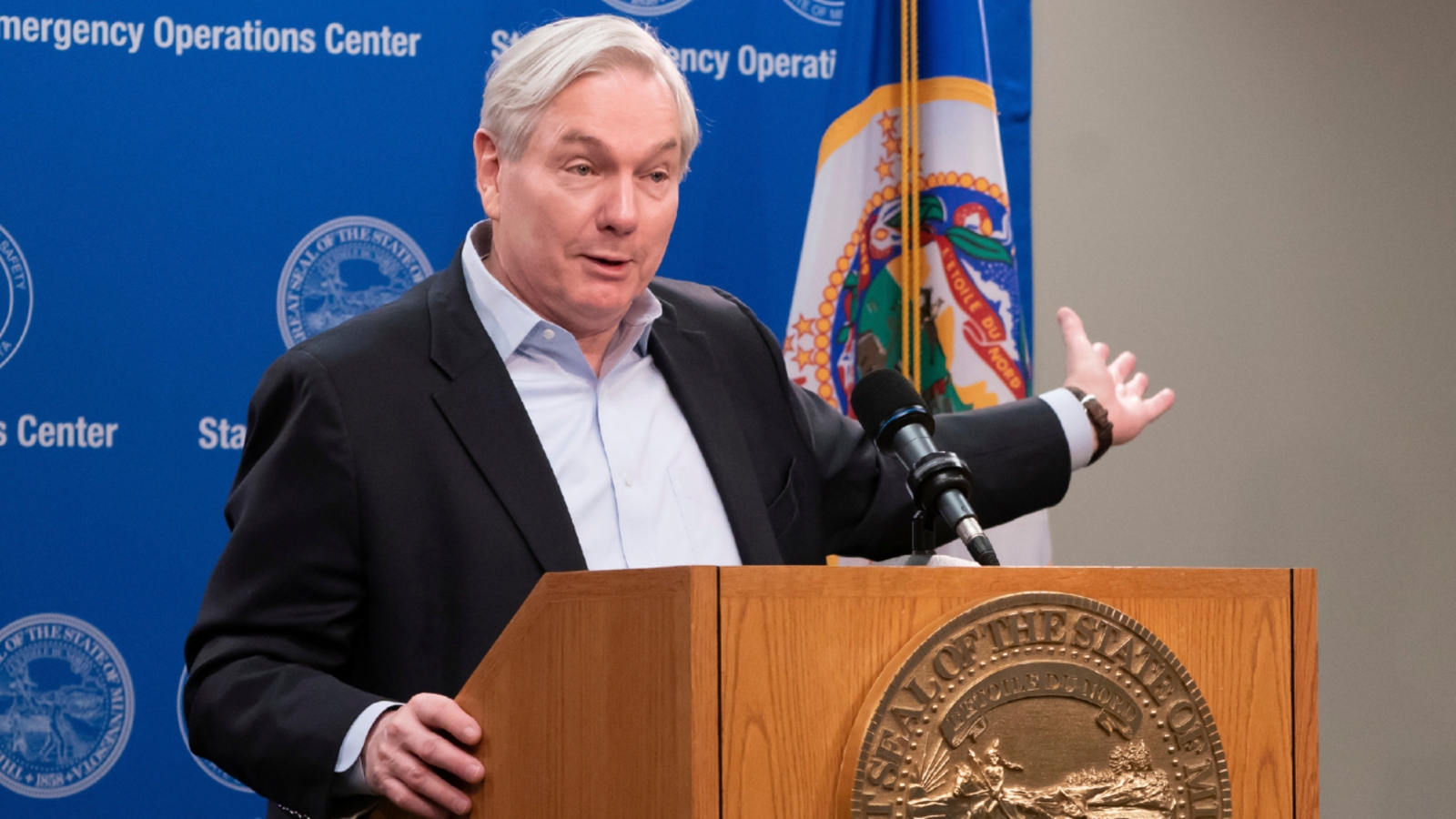 Dr. Michael Osterholm (Photo: ABC 7 News)
Biden COVID adviser proposes US lockdown of 4 to 6 weeks
As the United States surpasses a record for new COVID-19 infections and hospitalizations, one of President-elect Joe Biden's advisers has suggested a nationwide lockdown. Dr. Michael Osterholm, a coronavirus adviser to Biden, said the drastic move could help bring the pandemic under control in the United States and even revive the economy, ABC7 News reported.
"We could lock down for four to six weeks, and if we did that, we could drive the numbers down," Osterholm said. "Then we could really watch ourselves cruising into the vaccine availability in the first and second quarter of next year, and bringing back the economy long before that."
Osterholm floated the idea during an on-camera interview with Yahoo Finance on Wednesday, adding people could be paid for lost wages while businesses are shut down.
Osterholm, director of the Center of Infectious Disease Research and Policy at the University of Minnesota, was named a member of Biden's transition COVID-19 advisory board on Monday. He previously served as a Science Envoy for Health Security on behalf of the U.S. Department of State from June 2018 to May 2019.
During an exclusive interview with ABC News' David Muir earlier this year, then-Democratic presidential nominee Biden said he "would listen to the scientists" if a nationwide lockdown was recommended.
However, Dr. Anthony Fauci says he doesn't believe the United States will need to go into lockdown to fight the coronavirus if people double down on wearing masks and social distancing.
The nation's top infectious disease expert says "the cavalry is coming" in the form of vaccines. He says, "Help is really on the way."
Indonesia plans mass vaccination campaign as COVID-19 cases hit another daily record
Indonesia on Friday (Nov 13) said it has sought emergency authorisation to start a mass vaccination campaign by the end of the year, as the country's COVID-19 infections hit a new daily high, as reported by CNA.
In an interview with Reuters, President Joko Widodo, commonly known as Jokowi, said plans were already advanced to distribute the vaccine across the entire country.
If approval is granted by the country's food and drug agency, known by its Indonesian acronym BPOM, it will mean Indonesia - with 270 million people, the world's fourth most populous country - will be among the first in the world to roll out a coronavirus vaccine.
"We expect to start the vaccination process by the end of this year following a series of tests by BPOM," Jokowi said.
"We will put pressure on the cases so they can stay flat and then we will hit it with the vaccines," Jokowi told Reuters at the presidential palace.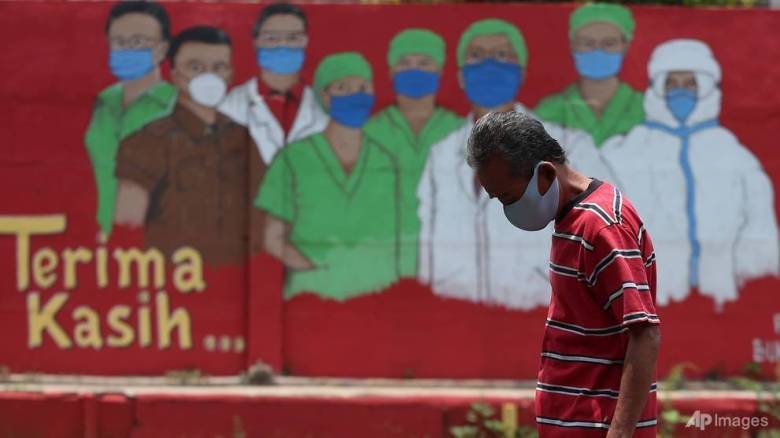 Indonesia on Friday (Nov 13) said it has sought emergency authorisation to start a mass vaccination campaign by the end of the year (Photo: Singapore)
Jokowi added that ensuring the safety of the vaccine was a priority, and that health workers, police and the military would be first in line when the vaccination campaign begins.
At a ministerial roundtable after the Jokowi interview, Coordinating Minister for Maritime Affairs and Investment Luhut Pandjaitan said the government expects BPOM approval in the first week of December and for Indonesia to "begin vaccinating" two weeks later.
Vaccines produced by China's Sinovac and Sinopharm are slated to be used in the early stages of the campaign. This year, the companies will provide 18 million vaccines, including 15 million that will be manufactured by Indonesia's state-owned pharmaceutical company Bio Farma.
All in, Indonesia has deals for more than 250 million doses until the end of 2021. This includes 30 million produced by the US company Novavax, Coordinating Minister for the Economy, Airlangga Hartarto told Reuters.
Indian, Pakistani troops exchange fire leaving 15 dead
Indian and Pakistani troops regularly exchange fire across the mountainous border, but the shelling on Friday was particularly intense
At least 10 civilians and five security personnel were killed in cross-border shelling between India and Pakistan on Friday, in one of this year's deadliest days along the heavily militarised frontier separating the nuclear-armed rivals, officials said.
The barrage of mortars and other weapons along several parts of the Line of Control - the de-facto border - began after Indian troops foiled an infiltration attempt from Pakistan in northern Kashmir, officials in Srinagar and New Delhi said.
Pakistan's military did not immediately respond to a request for comment.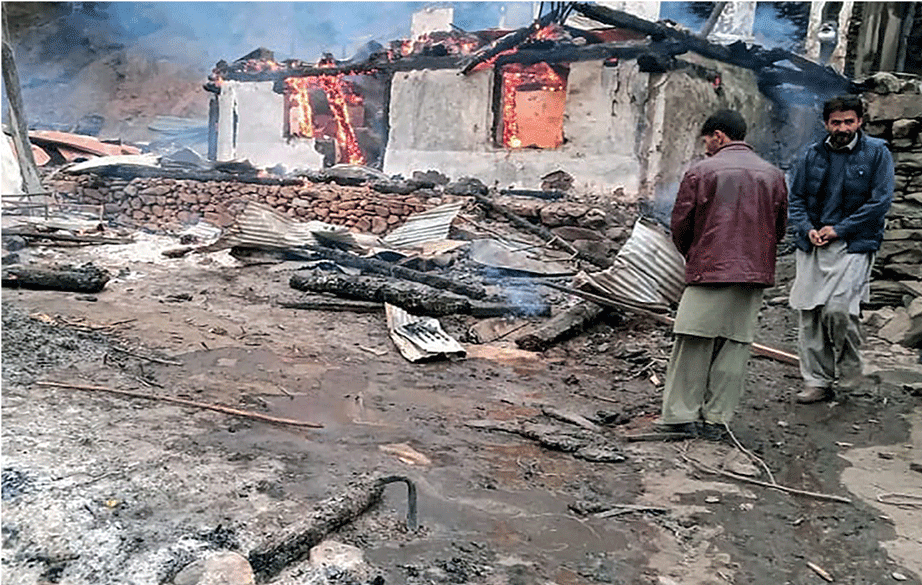 The fire exchange scene (Photo: Dhaka Tribune)
Indian officials said six civilians, three soldiers and a border guard were killed on their side. Officials on the Pakistani side said four civilians were killed there. Indian officials said they believed there were also casualties among Pakistani security forces.
Both India and Pakistan claim Kashmir in full. Each rules part of the region, with New Delhi long accusing its neighbour of fuelling an insurgency, which Pakistan denies.
Across the border in Indian Kashmir, officials said an 8-year-old child was among those killed in the shelling that started in the morning and continued late into the evening.
Mukhtar Ahmad, a resident of Uri in Indian Kashmir said there was panic in the hillside town after loud explosions were heard from areas closer to the de facto border.
More than 40 civilians have been killed in firing between Indian and Pakistani troops this year, according to official data, with both sides suffering similar fatalities, according to DHAKA Tribune.
Gold Price Forecast – Gold Starting to Show Signs of Support Again
Gold markets rallied a bit during the trading session on Friday, but we are still below the 50 day EMA.
Gold markets rallied a bit during the trading session on Friday, as we continue to see central banks around the world flood the markets with liquidity. Because of this, it is very likely that we will continue to see precious metals react in the same way, gaining due to central bank behavior. As fiat currencies continue to see devaluation due to the flooding of liquidity, it makes sense that traders will be looking towards gold for wealth preservation. Furthermore, there is also a safety aspect of trading gold.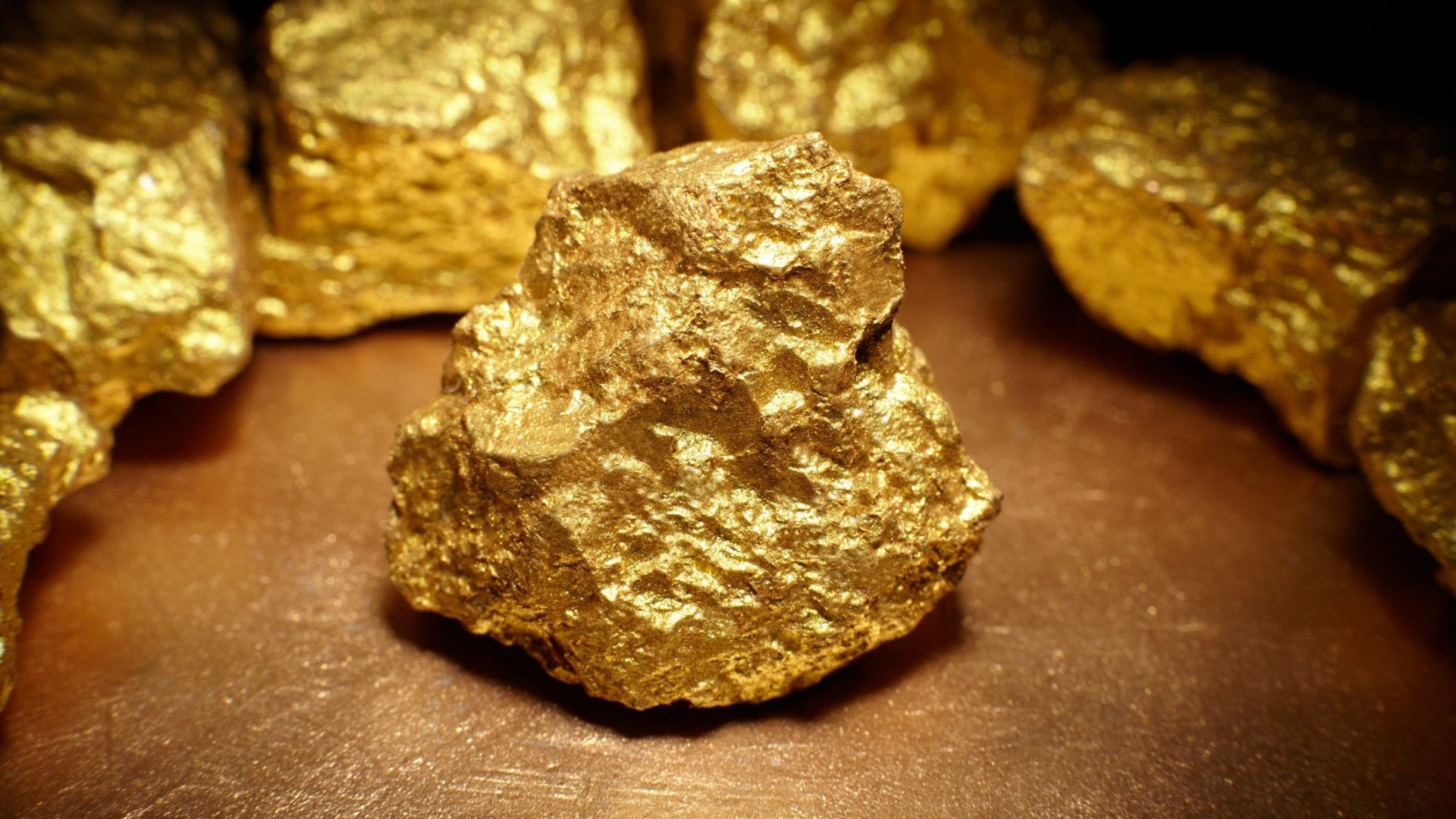 (Photo: USA Today)
The market has been sideways for quite some time, and the fact that the massive candlestick from Monday has not been broken to the downside is rather impressive.
That being said, even if we do break down from here, I am still very interested in buying short-term pullbacks, and have no interest in shorting this market. The 200 day EMA sits down at the $1800 level, so I think it would make quite a bit of sense to see buyer step in there and try to pick up value. Markets will eventually start to turn higher, due to the fact that we not only have to worry about the central banks but the fact that there is so much uncertainty in the world at the moment, FX Empire reported.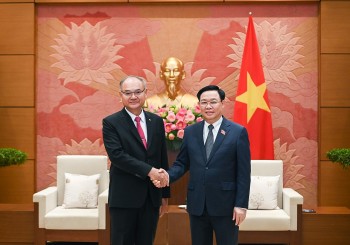 National
A Thai delegation is visiting Vietnam to learn about the guidelines and policies in the fight against corruption in Vietnam; exchange experiences with relevant Vietnamese agencies.