Trump says Americans will have to 'learn Chinese' if Biden wins
China would overtake the United States as the global superpower and force Americans to learn to speak Chinese if Joe Biden wins the election, President Trump claimed on August 11.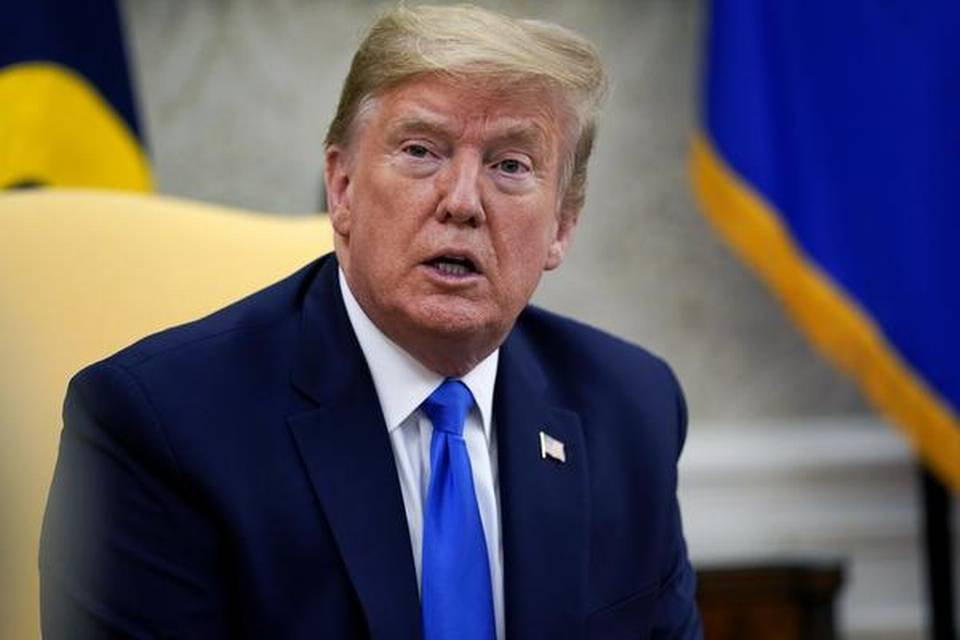 US President Donald Trump. Photo: AP
China would overtake the United States as the global superpower and force Americans to learn to speak Chinese if Joe Biden wins the election, President Donalp Trump claimed on August 11.
"China will own the United States if this election is lost by Donald Trump. If I don't win the election, China will own the United States," Trump said during an interview with conservative radio host Hugh Hewitt.
"You're going to have to learn to speak Chinese, you want to know the truth," he said, referring to the official language of China, which is Mandarin.
The president was asked about a recent intelligence report that concluded China would prefer that Biden win the November presidential election, according to New York Post.
"They'll own the United State if he wins, and with me, they were having the worst year in 67 years because I tariffed the hell out of them," Trump said.
"We took in billions and billions of dollars. I gave some of it to the farmers because they were targeted, and I put the rest in the Treasury of the United States."
His remarks were the latest escalation in a contest with former Vice President Joe Biden over who can sound toughest on China, a battle that has become a central facet of the presidential campaign.
Trump blames China for failing to contain the spread of coronavirus and concealing information about the disease in its early stages. He says his once-chummy relationship with Chinese President Xi Jinping has soured. And his administration has taken a series of actions that have heightened tensions with Beijing, including this week with the highest-profile visit by an American official to Taiwan in decades, according to CNN.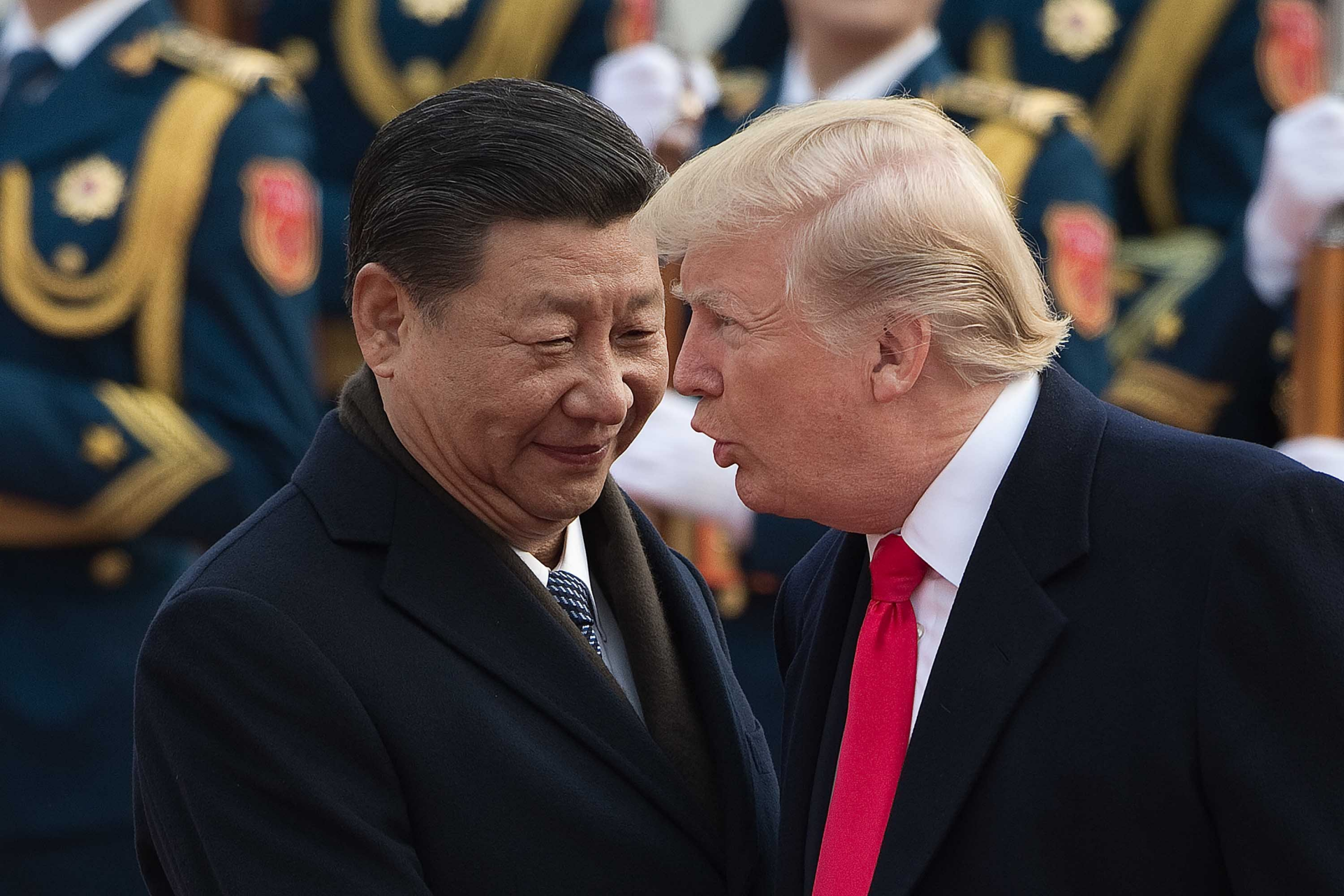 Chinese President Xi Jinping and US President Donald Trump in Beijing in November 2017. Photo: AFP
"I had a very good relationship with President Xi. I would even say better than good. I would say we had a great relationship. He's a great gentleman. But my relationship is no longer very good with him because of what they did with the China virus," Trump said.
In late January, Trump put restrictions on travelers from China. And he has repeatedly referred to the coronavirus as the "China virus" and "kung flu."
National security adviser Robert O'Brien recently claimed that China is trying to hack into US election infrastructure in an effort to help Joe Biden win the presidency. The claim conveniently fits into another narrative that Trump has been pushing, which is that Biden is catering to Chinese interests, according to Huffpost.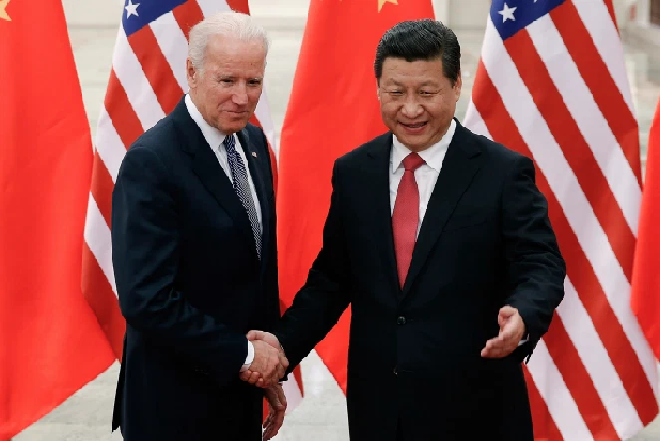 Chinese President Xi Jinping (right) shakes hands with Vice President Joe Biden in 2013. Photo: AP
One ad from the Trump campaign, for example, alleges: "The coronavirus infected millions. Crushed the world economy. One nation deserves the blame: China. They lied about it. Covered it up. Joe Biden coddles China."
But according to The Wall Street Journal, officials familiar with the matter say that the "US doesn't currently have intelligence showing that Beijing is directly trying to hack election-related systems."
The Biden campaign and Democratic groups have also gone after Trump on China, highlighting how he downplayed the severity of the coronavirus.
"Donald Trump has been the weakest president in American history with respect to China," Biden campaign spokesman Andrew Bates said on August 11. "As the most devastating public health crisis in 100 years rapidly spread, he echoed Chinese Communist Party propaganda to downplay the threat and justify inaction ― disregarding warnings from the intelligence community and Joe Biden not to take their word. As a consequence of Donald Trump's failures, by every metric, China's position is stronger and ours is diminished."/.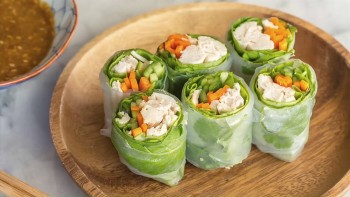 Travel
Rolls are a easy-to-make dish that is loved by many Vietnamese diners as well as Korean stars.