Try tasty snail dishes in Vietnam
Each kind of snail has its own flavor and each snail stall has its own way to cook snails that makes it different from others.
Some boiled snail restaurants are well-known for their sauces, which have special flavors.
Vietnamese people have many tasty snail recipes. Snail meat is sweet and cool. It's a source of protein, calcium and iron and therefore, snail dishes are really healthy.
Sea snails like "oc mong tay" (razor shell), "oc gai" (thorny snail), "oc mo" (common periwinkles), "oc len" (Cerithidea obtuse) and so on are the most popular kinds of snails that tourists can easily buy in any seafood market.
Razor shells.
Snail dishes are quite popular in Hanoi, Ha Long, Quang Ninh and Ho Chi Minh city. The sea in Quang Ninh is home to many types of snails like "oc huong" (Areola Babylon), "oc tu va" (Triton snails) and so on, each of which is cooked in a different way and has a different flavor. Dishes from these snails go with very delicious dipping sauces.
A 'naked' snail is a boring and unappetizing prospect. However, when you combine it with spices and herbs and then dip it in any of the creamy and juicy sauces, you will have a mouthwatering dish.
Apart from common ingredients like fish sauce, sugar, ginger, lemon leaves and sometimes with cucumber and pachyrrhizus, each bowl of dipping sauce is added with some other herb vegetables to have a distinctive taste. In particular, Halong people use pins to remove a snail from its shell.
Nowadays, the menu of snail becomes more perse with lots of dishes made from snails, including snail spring roll, stir-fried spicy snail, snail vermicelli soup, snail salad, snail stir-fried with wine, steamed snails with ginger leaves, periwinkle snails steamed with lemongrass.
Snails also have become a great ingredient in luxurious restaurants. They are also favored by both locals and foreigners.
Areola Babylon is one among the top seafood specialties. The snail is named "oc huong" (fragrant snail) in Vietnamese because it smells like Aglaia duperreana flower. Cooked Areola Babylon smells even more pleasant. The snail shell is yellow-brown and spotted. Areola Babylon meat is crunchy and sweet. It's cooked in different ways into such dishes as.
Areola Babylon can be cooked into multiple delicacies, such as roasted Areola Babylon with salt and chili, grilled Areola Babylon and stir-fried Areola Babylon with tamarind, but the most interesting is sweet snails roasted with salt. It always ranks high on the priority list of choices for foodies when they step into any Vietnamese sea snail restaurant. The dish is notable not only because of its natural fragrance and the sweet taste of the sea snails themselves, but also the charm of spicy chili and salt combination that is hard to describe.
Fried chopped snail.
VNF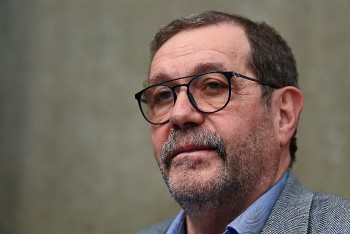 World
Alain Aspect, who won a long-expected Nobel Physics Prize on Tuesday, not only helped prove the strange theory of quantum entanglement but also inspired a generation of physicists in his native France, according to former students and colleagues.