UK and Europe weather forecast latest, November 1: Freezing air to sweep Britain as La Nina declared
Britain is forecasted to brace for freezing temperatures as cold air to send a shiver through Europe during November.
UK's weather forecast
According to Express, cold air from the Arctic is forecast to send a shiver through Europe during November and will likely bring wintry conditions. Snow is likely to settle across northern Italy and spread across to Spain during the second week of November, according to WXCHARTS' snow depth maps. The latest models also predict a small risk of snow to fall in northwestern regions of England on November 14, including Cumbria, Manchester and Liverpool.
Temperature models show France and the UK being blasted with temperatures lower than average towards the end of November.
Brian Gaze, forecaster at The Weather Outlook said: "The latest GEFS35 finishes week beginning 25/11 with a significant cold anomaly (850hPa level) across much of Europe. I'd suggest keeping an eye on updates in the coming days to see if this becomes a pattern."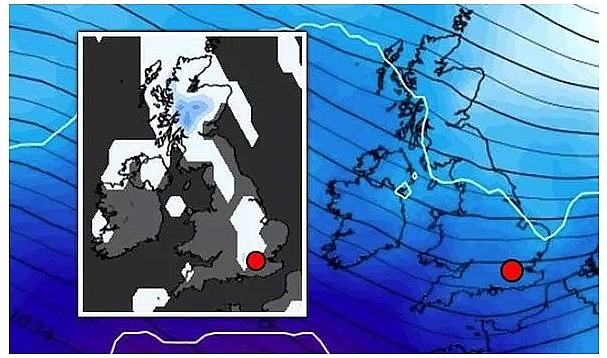 UK weather forecast: Cold air will sweep through Europe (Image: WXCHARTS)
BBC Weather's long-range forecast warned of Europe being hit by conditions triggered by La Nina, as cooler than average sea surface temperatures hit the Pacific Ocean.
The forecast between Monday, November 9 and Sunday, November 22, said: "This autumn, we have a La Nina event in the Pacific Ocean, which means much cooler than average sea surface temperatures over the central and eastern Tropical Pacific."
"Despite the Pacific Ocean being thousands of miles away from the UK, unusual conditions here can have a broad influence on global weather patterns, including over Europe."
"A La Nina event tends to increase the chance of the UK getting some decent cold snaps before Christmas, as we saw in both 2016 and 2017, when we last had a La Nina pattern."
"However, other factors can also influence the UK's weather in late autumn, too. This can include wind patterns high above the North Pole and the sea surface temperatures over the north Atlantic."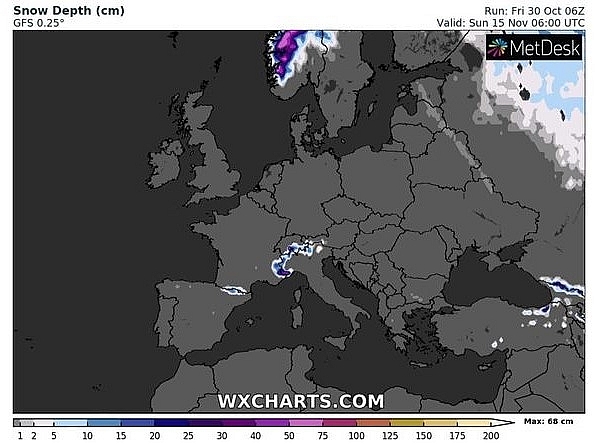 UK weather forecast: A band of snow can be seen in northern Italy (Image: WXCHARTS)
BBC Weather meteorologist Chris Fawkes added a cold front could hit Europe as early as this weekend. He added temperatures could be cold enough for snow to fall in parts of northern Europe.
Mr Fawkes said: "Now we've still got cool air with us in Scandinavia. Temperatures are struggling with highs of about seven is Oslo and Stockholm. It will be cold enough to see some snow across those higher elevations in Sweden and Norway."
Later in the month, cold air from Greenland will also push into central Europe, according to Netweather.
The forecast said: "The weather looks set to turn rather more unsettled during this week but still with high pressure often close to the south and southwest of Britain."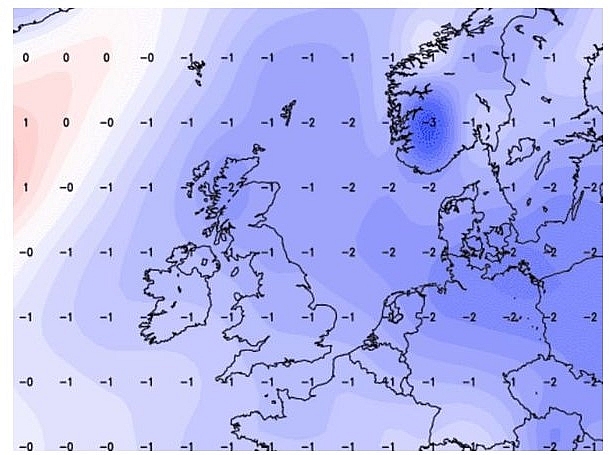 UK weather forecast: Europe is expected to be hit by a cold plume (Image: WEATHER OUTLOOK)
"With relatively high pressure developing around Greenland and Iceland and low pressure over northern Scandinavia, it is probable that there will be one or two northerly outbreaks over Europe during this week, which may pick up scoops of cold air from Greenland and therefore be cold enough to bring wintry showers."
"But confidence is low on whether these will hit the British Isles or rather head into the North Sea and into central Europe."
"For most of the time, winds will blow from a westerly or northwesterly direction, with temperatures generally fluctuating around the long-term average."
BBC Weather added more areas of the UK could be hit with snow towards the end of November.
The long-range forecast between November 9 and 22 said: "A change is likely after mid-November, when colder air from the Arctic and showery weather should extend southwards more often. Some heavy showers at times, falling as sleet, hail and even snow, especially over the mountains in the north. Colder by day and sharper frosts by night, on some nights."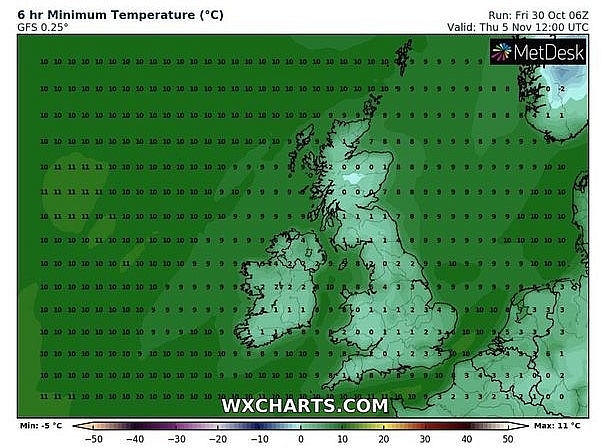 UK weather forecast: Temperatures could hit 0C in northern regions (Image: WXCHARTS)
Europe's weather forecast
BBC WEATHER forecast a "wet and windy" weekend for many parts of Europe as heavy rain is expected to threaten the continent while temperatures begin to fall away in other parts.
The next few days look wet and windy at times for northwestern parts of Europe in particular, according to BBC meteorologist Darren Bett. The weather presenter pointed to a satellite image to show that a lot of cloud had been present in the area already. He forecast that there will be clearer skies across Iberia.
Mr Bett explained: "Pressure is higher in this area so it looks like it's going to be dry and sunny. Especially through much of the Mediterranean as well."
"But although we've got more wet and windy weather heading towards the UK, the first area of cloud and rain just moves its way further east. It will move a little bit further south as well."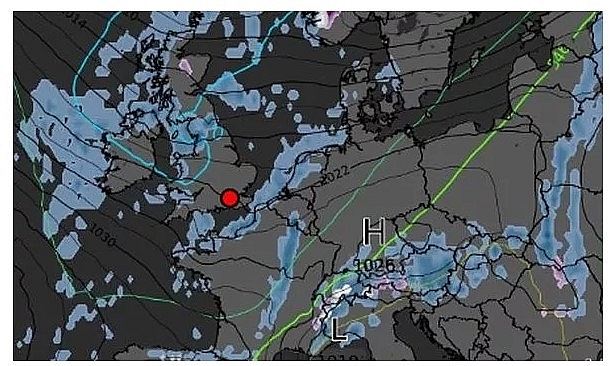 BBC Weather: 'Disruptive' gales and heavy showers threaten Europe (Image: WXCHARTS)
He continued: "It's still largely dry through the eastern side of the Mediterranean. But as you move northwards into the Black Sea, here we're going to find some rain which could be heavy at times."
"That's going to be affecting Bulgaria and Romania into Ukraine and perhaps even into Belarus as well. Unsettled weather continues across northern parts of Europe."
The BBC presenter added: "The next spell of wet and windy weather will come towards Norway, and eventually into Sweden as well. Into the second half of the weekend, the wetter weather will move away from Bulgaria and Romania."
"But more wind and rain will sweep across the Ukraine heading into Scandinavia, and generally across northern parts of Europe."
'It's still largely dry through the eastern side of the Mediterranean.' (Image: BBC)
Mr Bett told viewers: "There will still be dry weather towards the south. In the likes of London and Paris, this wet and windy weather is going to be mild, although it could be disruptive."
"With high pressure building in next week, it turns drier and also cooler. The rains will move down towards Iberia by this stage."
"You can see a similar sort of process as it dries off in Berlin, and eventually in Oslo, where those temperatures will be falling."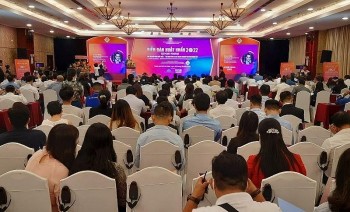 Focus
Vietnam News Today (Dec. 9): Vietnam - Singapore innovation centre helps firms transform production; HCM City among most searched destinations by travelers; Vietnamese digital technology industry's revenue estimated at 148 billion USD in 2022; Two Vietnamese films up for consideration at Oscars.