UK, UNICEF Support Vietnam's Post-Pandemic Recovery
500 patient vital signs monitors and 500 syringe pumps with a total value of GBP 500,000 supported by the UK Government and UNICEF have arrived in Vietnam, the embassy announced on December 29.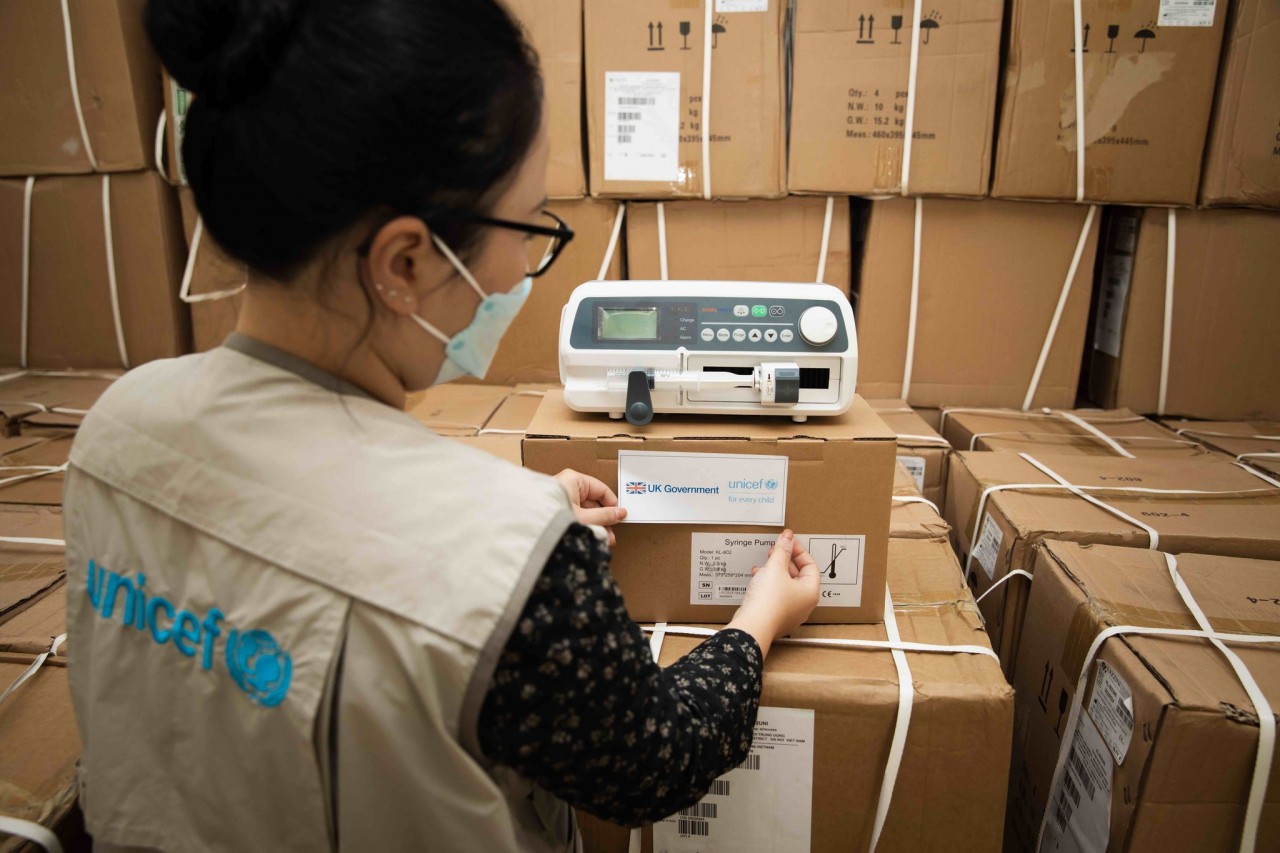 This support demonstrates UK-Vietnam friendship and hope to make a small contribution to Vietnam's post-pandemic recovery. Source: UK embassy in Hanoi
The British Embassy Hanoi and UNICEF have handed over GBP 500,000 (about USD 601,000) in life-saving equipment to the Ministry of Health to assist recovery of Vietnam's health system.
The equipment funded by the UK government and delivered through UNICEF in December 2022, include 500 patient vital signs monitors and 500 syringe pumps.
The Ministry of Health will soon distribute the equipment to hospitals and health facilities in need nationwide. This support demonstrates our friendship and hope to make a small contribution to Vietnam's post-pandemic recovery.
British Ambassador to Vietnam, Iain Frew hopes this medical equipment shows both the UK's long-term and practical as well as moral support to Vietnamese patients and medical doctors in most vulnerable areas to overcome hardships, particularly in health.
Iain emphasised that the UK will continue to cooperate closely with the Vietnam's Health Ministry to strengthen and support resilient health systems and services for Vietnam.
According to UNICEF Vietnam OIC Representative, Ziad Nabulsi, the equipment supported by the UK Government will contribute greatly to the ongoing efforts to keep Vietnam safe from the Covid-19 outbreak as well as to strengthen its health system post-Covid. While Vietnam's health system has progressively improved, which was also evident through its robust response to Covid-19, it still needs support from partners, especially in remote and hard to reach areas. "UNICEF, along with its partners, will continue to focus on strengthening Vietnam's health system.
During the pandemic, the UK was one of the initial countries that donated vaccines to Vietnam, with over 2 million doses of Oxford/AstraZeneca Covid-19 vaccines.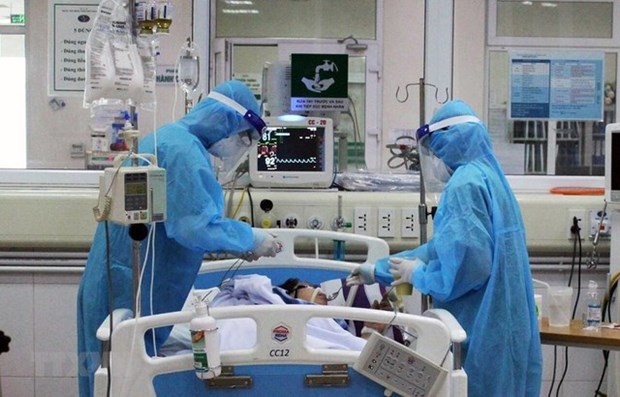 The COVID-19 pandemic has put great pressure on the health system. Photo: VNA
Vietnam reported 132 new Covid-19 infections on December 28, VNA citied Health Ministry. The new infections lifted the country's total cases to 11,524,779.
Meanwhile, 142 patients fully recovered from the disease on the day, bringing the total number of recoveries to 10,611,059.
The death toll was kept at 43,184, accounting for 0.4% of the total infections, as no fatality was logged on the day.
So far, Vietnam has administered nearly 265.43 million Covid-19 vaccines doses. Roughly 100% of people from the age of 12 have completed the first two doses.
The proportion of over-18-year-old people receiving the third and the fourth doses has reached 80% and 86.8%, respectively.
About 92.3% of children between 9 and 12 years old have received the first dose. As many as 72% of children between 9 and 12 have been administered the second dose.
However, the National Steering Committee for Covid-19 Prevention and Control predicted the pandemic would get complicated with new variants. In particular, the seasonal changes will cause more respiratory diseases, leading to various outbreaks simultaneously.
The New Year season involves a high intensity of travelling that will also create favourable conditions for illnesses to spread, especially among children and the elderly with underlying conditions.
Chairing a a teleconference of the steering committee with leaders of 63 provinces and centrally-run cities on December 23, PM Chinh ordered participants to give comments on the treatment and vaccination, especially for children, as well as problems that the steering committee needs to solve.