Unique flag raising ceremony on top of Fansipan mount, dubbed the Roof of Indochina
Visitors who reach the top of Fansipan (Lao Cai) not only get to see the sea of clouds. On the weekend, they also have a chance to admire a unique flag-raising ceremony.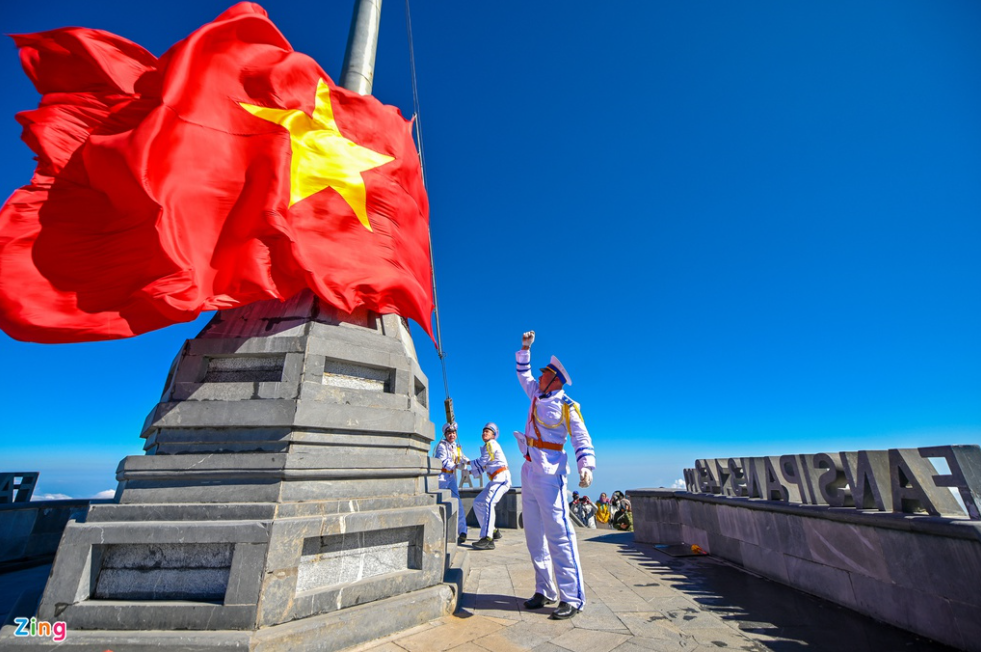 The flag raising ceremony takes place at 10:30 from Friday to Sunday every week at the highest mountain in Indochina. (Photo: Zing News)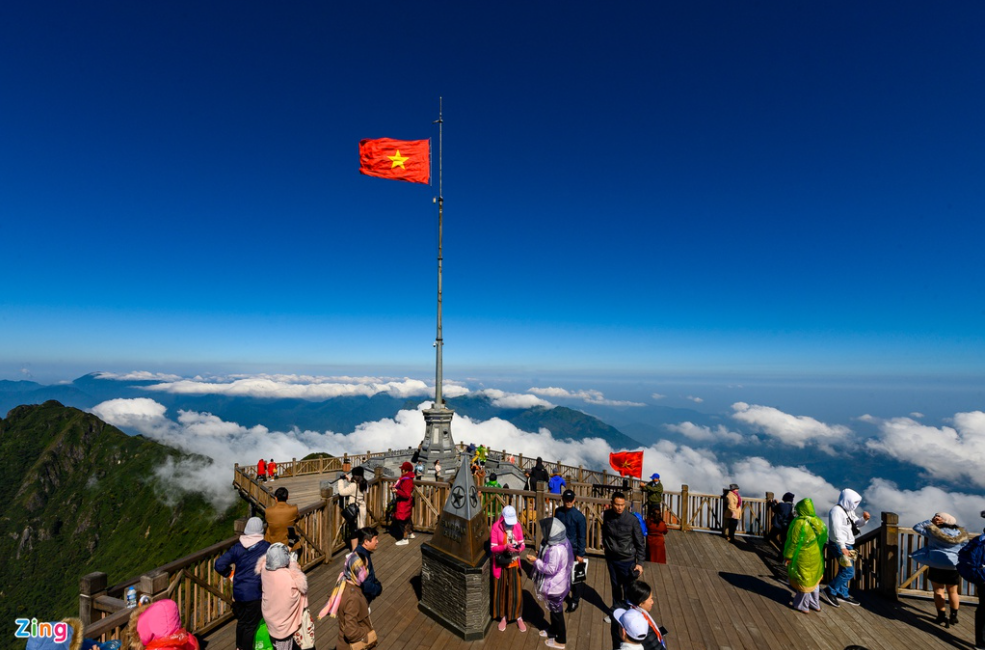 At the height of 3,143 m above sea level, Mount Fansipan is cloudy, windy all year round with an average temperature of only about 10 degrees Celsius. In the time of beautiful sunshine and little clouds, the scenery at the mountain foot creates a majestic beauty. (Photo: Zing News)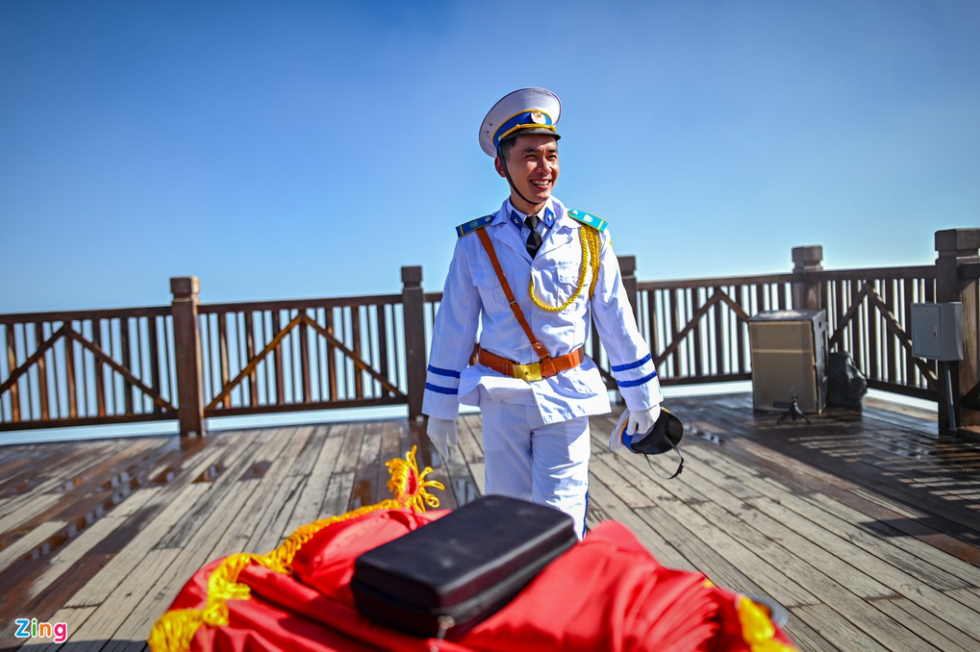 The job of raising the flag was chaired by the soldiers of the tourist area's security department. Mr. Tran Xuan Tu (a security staff) said that his group must regularly practice to ensure smooth ceremony, especially in the harsh weather of Mount Fansipan. (Photo: Zing News)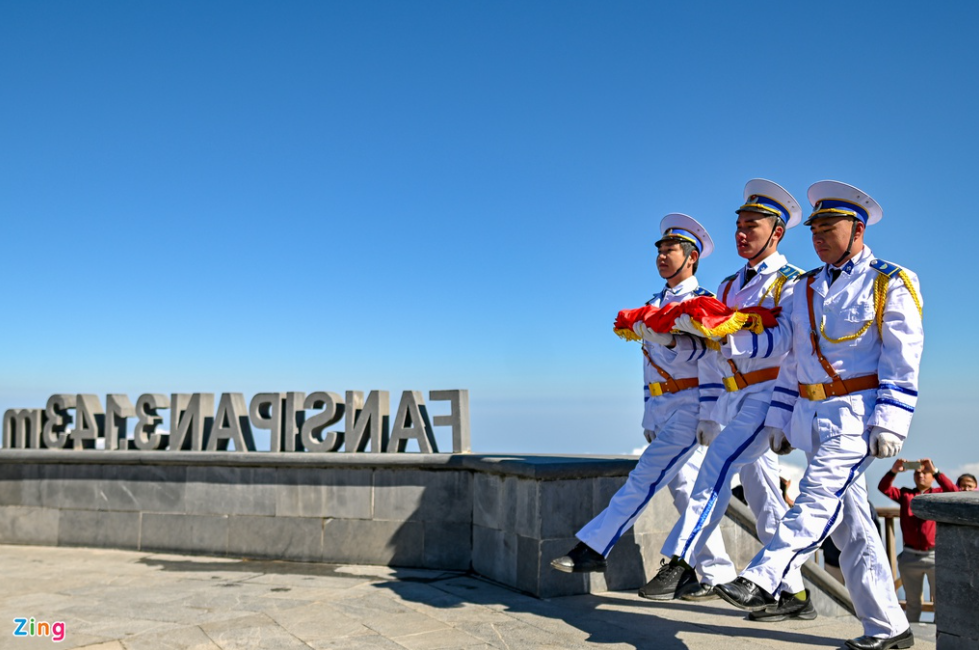 An army of soldiers performing the flag-raising ceremony usually has 3 people, in which one person is tasked with hooking the flag to the pole, then the other two pull pulleys to raise the flag. (Photo: Zing News)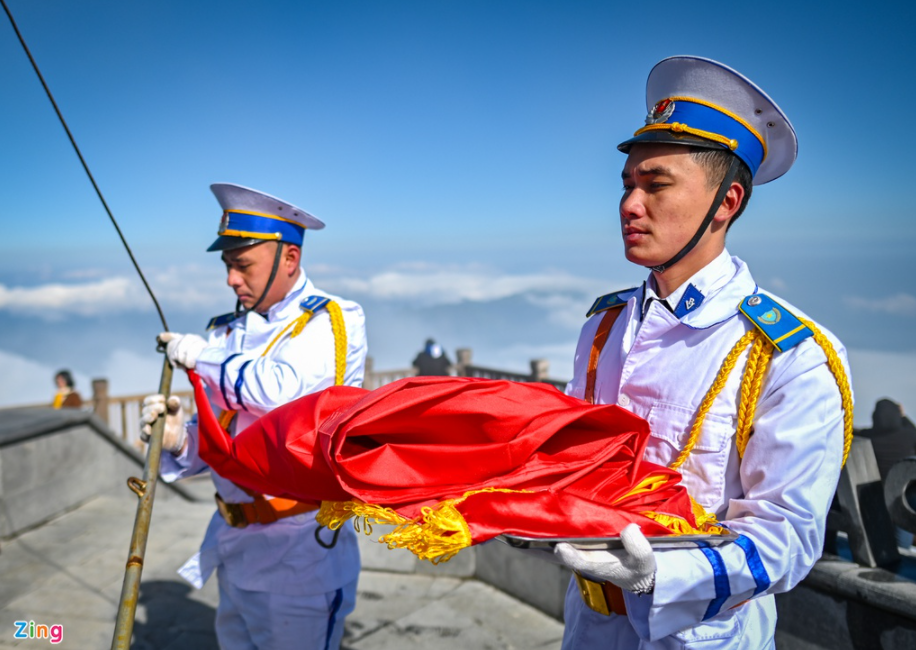 The national flag on the top of Fansipan is specially sewn with a size of 4.5 x 3 m from endurance materials so that it can withstand the extreme weather, regardless of the sun, rain or strong winds on the top of the mountain. (Photo: VN Express)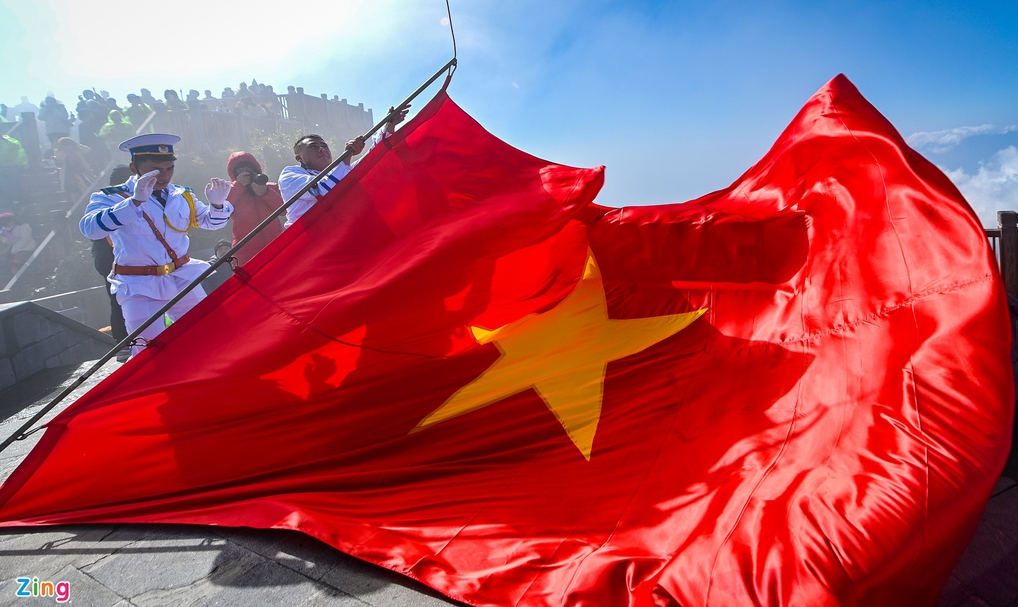 The weather at the top of Fansipan is very unpredictable. Even a sudden gust of wind could pose challenges for the soldiers as they had a hard time trying to keep the flag from being blown by the wind. (Photo: Zing News)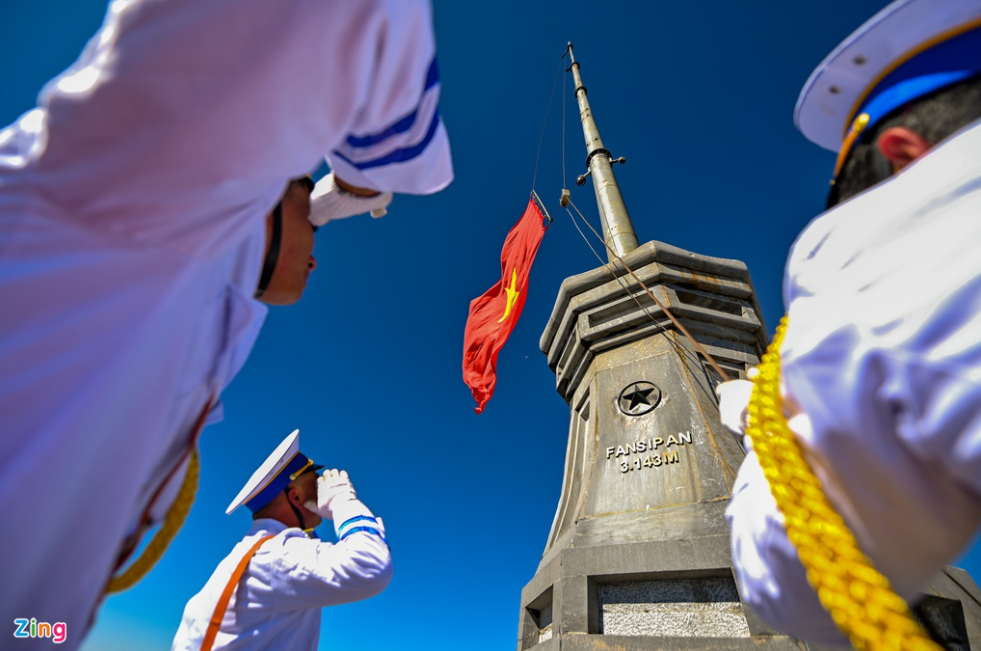 As the flag was flying over the roof of Indochina, Tien Quan Ca - Vietnam's national anthem was solemnly played. (Photo: Zing News)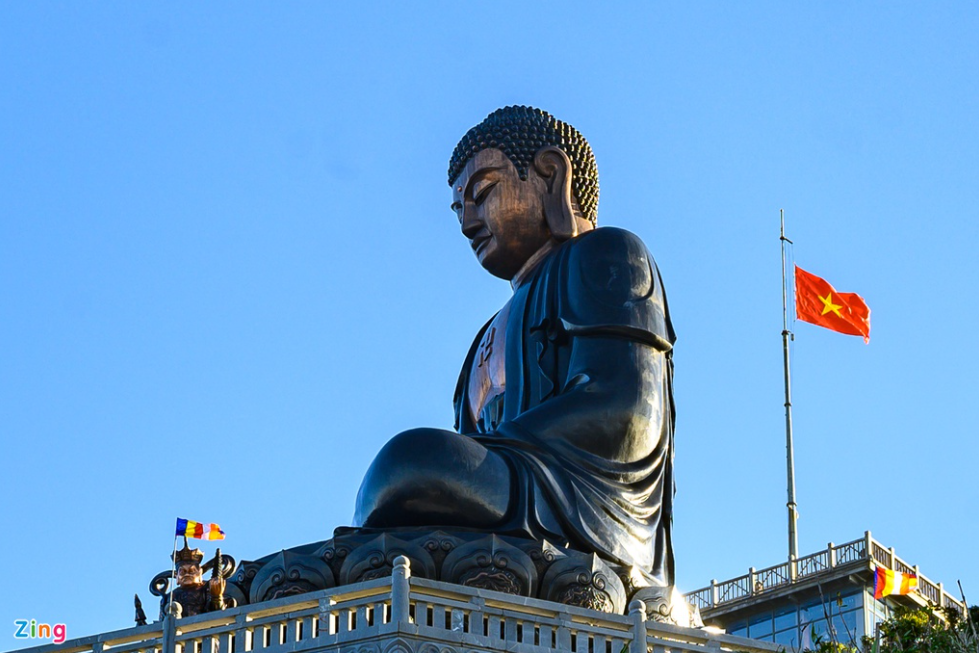 In the last 3 years, more than 200 flag-raising ceremonies are held to offer the people and visitors a chance to admire the majestic beauty of the national flag fluttering amid the Northwestern mountains and forests. The Fansipan flagpole is undoubtedly a proud mark of Vietnamese spirit on the highest mountain in Indochina. (Photo: Zing News)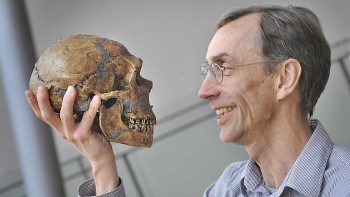 World
The Nobel Committee in Stockholm (Sweden) has announced the 2022 Nobel Prize in Biomedical Sciences to scientist Svante Paabo, for the discovery of genes and human evolution.