Uruguay is officially licensed to export citrus fruits to Vietnamese market
Ms. Rosario Portell Casanova, the Ambassador of the Oriental Republic of Uruguay to Vietnam has recently shared that: "After a long time of negotiations, we are pleased to announce that Uruguay has officially been granted an export permit for citrus fruits to Vietnamese market".
On this occasion, the Vietnam Times (Thoi Dai ) made an exclusive interview with Ambassador Rosario Portell Casanova to inform readers more about this event.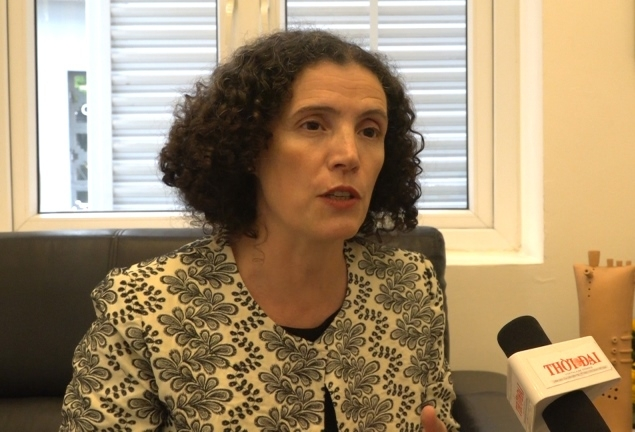 Ms. Rosario Portell Casanova, the Ambassador of the Oriental Republic of Uruguay to Vietnam.
- Madam Rosario Portell Casanova, would you like to share some information about the event of Uruguay's officially being licensed to export citrus fruits to Vietnam market?
Licensing the export of citrus fruits is one of the most important achievements in the trade relationship between the two countries. And just like with other items, we continue to work incessantly for mutual benefits, in the future it will be Uruguay's meat products exported to Vietnam and vice versa bringing tropical fruits from Vietnam to Uruguay.
Today we celebrated the anniversary of citrus fruit being permitted to be exported to Vietnam as a result of joint efforts for enabling the two countries to cooperate and become closer.
The Uruguay's citrus fruit production is set on the sound basis of the international integration, certification programs, research, development and social sustainability.
By frequen striving to produce reliable foods, has Uruguay developed advanced traceability systems, ensuring natural and safe origins.
Today, 100% of plantations are geographically referenced. Citrus fruits can be traced at all stages: from tree's formation period to fruits' growth, and until export.
The Uruguay citrus fruit production's smart technology application in agriculture enables customers to access the information of how the fruit is handled in this industry with respect to other factors of quarantine, nutrition and irrigation to ensures for customers' trust of food safety.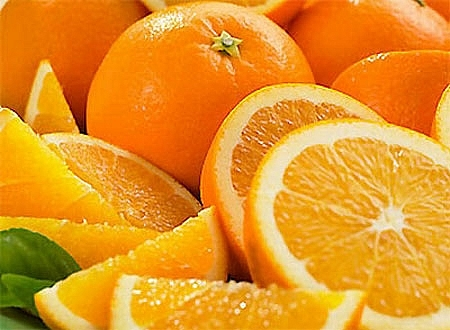 Uruguay citrus fruits can be traced at all stages: from tree's formation period to fruits' growth, and until export. (Illustration photo)
Citrus trees including oranges, tangerines, lemons and grapefruit are all grown in the north of the country with a plenty of sunlight. The Uruguay's mild climate also helps accelerate the early ripening process, resulting in fruits' both high-quality and deliciousness, enables Uruguay to export to Europe despite its completely different climate.
Uruguay focus on the main exporting countries for its citrus fruits including the United States, the Netherlands, the Russian Federation, Spain, Brazil and the United Kingdom, and today we are happy that Vietnam is also on this list.
- Besides exporting citrus fruits, in the coming time, what is the priority of Uruguay in Vietnam, ma'am?
We have one more goal to get export licenses for one of our main export products, beef. Uruguay has exported meat to many major markets around the world and we are working with Vietnam's side to get Uruguayan meat products exported to Vietnam, which will surely be welcomed by Vietnamese.
Of the same importance we would like Vietnam to know more specifically about the Uruguayan software industry applied to agriculture - animal husbandry, banking, hospital and e-commerce. Vietnam is supposed a regional center, so this is a very interesting challenge for us to start deploying our services in Vietnam and in the region.
It can be said that both countries have a passion for sports in general and football in particular. In these areas, we have also begun to take the first steps and we hope to get the earliest results in the near future.
- Madam, to implement the above priorities, how has Uruguay been implementing?
Uruguay and Vietnam are working together to strengthen the relationship between the two countries more and more through advances in trade, economic relations, at the governmental level and in other areas such as culture, soccer and services. And as I said earlier, also in the software field. While both countries are on a path requiring a lot of efforts and concrete plans, we need to work together in order to achieve closer goals to the bigger countries.
We have mechanisms for bilateral trade, economic committees and political consultations, which are important tools to help achieve common goals.
- What are your expectations for the bilateral relations, ma'am?
I have great expectations for the future of the two countries' bilateral relations thanks to the recent good results and the seriousness that both sides are striving for our people's future. The way taken by Vietnam for good control of the COVID-19 situation has shown that. Likewise, Uruguay is also highly focused, from within the nation, on stabilizing the situation and so far we are achieving the best results in the region.
When both countries remain their stable situations, we will be able to continue working as before the pandemic. However, we must confirm that despite the complicated situation worldwide, Vietnam and Uruguay continue to meet a number of trade goals as well as focus on the people's health as the first priority.
Thank you so much!
Vietnamese source: https://thoidai.com.vn/uruguay-chinh-thuc-duoc-cap-phep-xuat-khau-hoa-qua-co-mui-vao-thi-truong-viet-nam-109017.html
VNT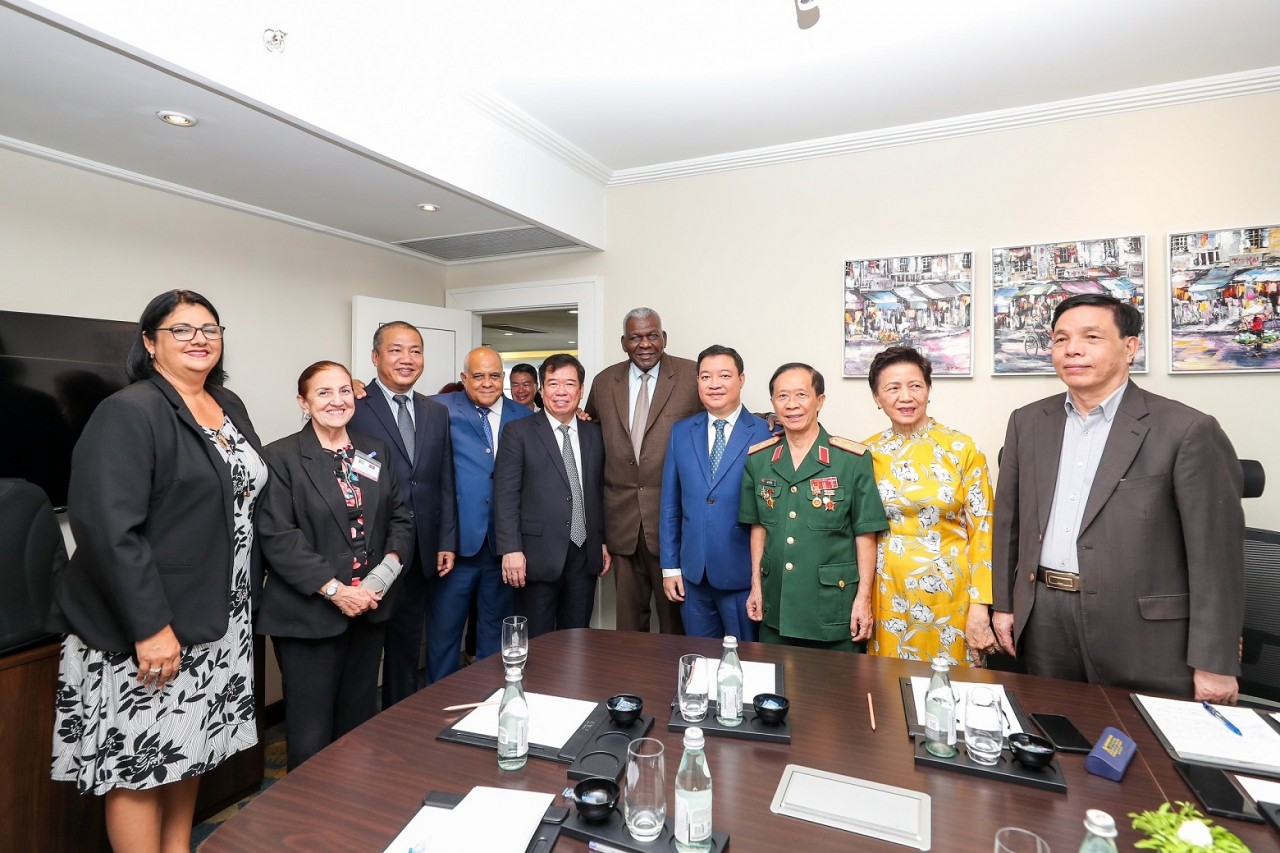 Friendship
President of the National Assembly of People's Power of Cuba Esteban Lazo Hernandez emphasized that Vietnam - Cuba is always united and faithful because they are one family.
September 27, 2023 | 15:11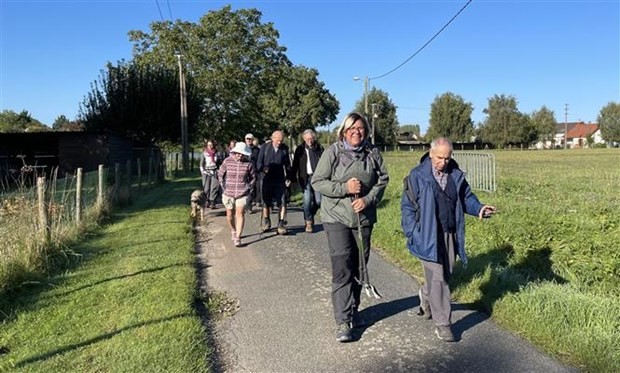 Friendship
The Children's Walk For Hope is a virtual event that will be held globally recently.
September 27, 2023 | 14:54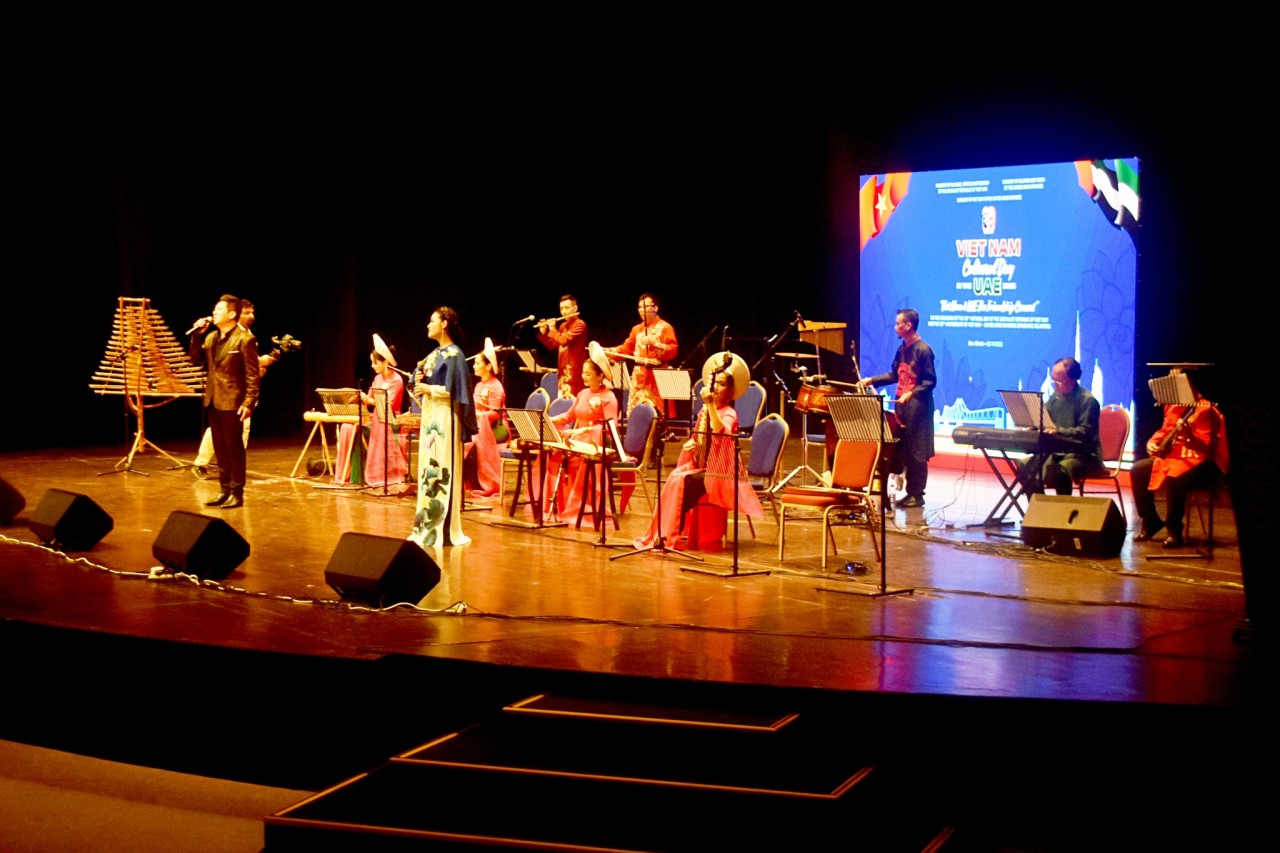 Friendship
A special art performance was held in the capital Abu Dhabi, gathering leading artists from Vietnam and the United Arab Emirates (UAE).
September 27, 2023 | 14:01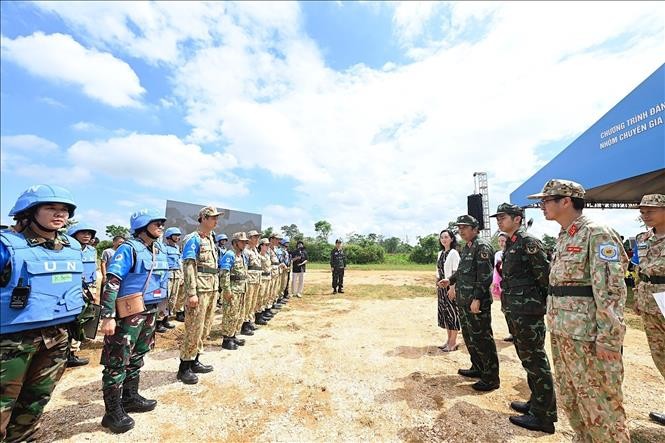 Friendship
Japan and representatives of State members of ASEAN Defence Ministers' Meeting Plus (ADMM-Plus) valued the preparations of Vietnam in hosting the Competency Evaluation Program for Prospective UN Peacekeepers (CEPPP) as well as outcomes of the program.
September 27, 2023 | 07:53