US, Australia strengthen military cooperation to face China
The United States and close ally Australia held high-level talks on China and agreed to reinforce military cooperation amid escalating tensions with China.
According to the Reuters, U.S. Secretary of State Mike Pompeo and Defense Secretary Mark Esper held two- day talks in Washington with their Australian counterparts, who had flown around the world for the meetings despite the COVID-19 pandemic and face two weeks of quarantine on their return.
At a joint news conference on Tuesday, Pompeo praised Australia for standing up to pressure from China and said Washington and Canberra would continue to work together to reassert the rule of law in Bien Dong Sea (South China Sea), where China has been pressing its claims. That has led to conflict with other countries in the region and concerns about freedom of navigation.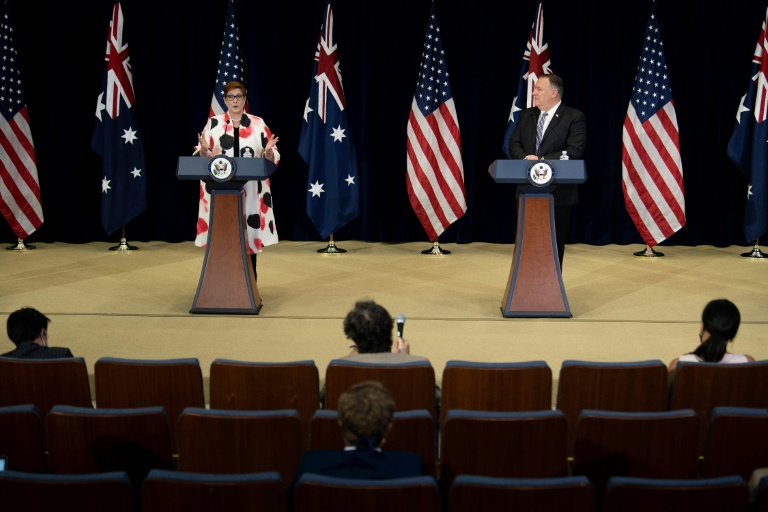 US Secretary of State Mike Pompeo listens while Australia's Foreign Minister Marise Payne speaks during a press conference. Photo: Bangkok Post
"The United States knows the threats that you and the rest of the free world face. And the United States stands with you in our unbreakable alliance," Secretary of State Mike Pompeo told the Australian ministers.
US Defense Secretary Mark Esper also hailed the participation of five Australian warships last week in exercises with a US carrier strike group and a Japanese destroyer in the Philippine Sea.
"These exercises not only bolster interoperability but also send a clear signal to Beijing that we will fly, we will sail and we will operate wherever international law allows and defend the rights of our allies and partners to do the same," Esper said.
As for Australia, Australian Foreign Minister Marise Payne said the United States and Australia shared a commitment to the rule of law and had reiterated their commitment to hold countries to account for breaches, such as China's erosion of freedoms in Hong Kong.
Marise Payne added that the two sides had also agreed to establish a working group to monitor and respond to harmful disinformation as well as expand cooperation on infectious diseases, including access to vaccines.
The Bangkok Post quoted Australian Defense Minister Linda Reynolds as saying that the cooperation will "strengthen our shared ability to contribute to regional security and to deter malign behavior in our region".
Esper, asked if Australia had warmed to the missiles, said the allies had a "full suite of capabilities and strategies we intend to roll out together in the years ahead."
Pompeo has championed a hard line on China, questioning the half-century US policy of engagement and urging an alliance to confront a "Frankenstein" Beijing.
Despite Australia's reliance on trade with China, Prime Minister Scott Morrison's right-leaning government has largely backed the United States.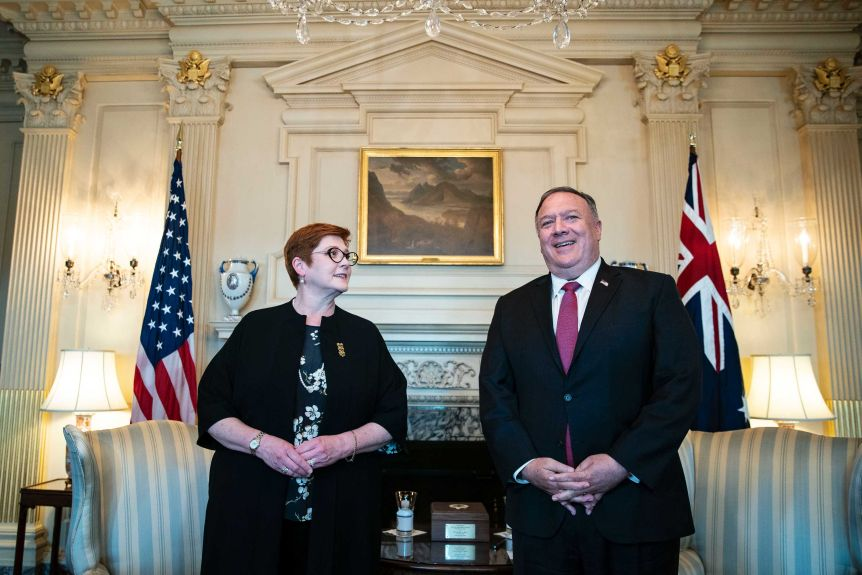 The US Secretary of State Mike Pompeo commended Australia for standing up to China. Photo: AP/ Alexander Drago
Australia has seconded its longtime ally's calls for an international investigation into the origins of COVID-19 and joined Pompeo in rejecting Beijing's claims in Bien Dong Sea (South China Sea).
Pompeo also praised Morrison for refusing to "bow to Beijing's wishes" after China retaliated by discouraging travel and trade with Australia and was accused of waging cyberattacks against government sites, according to the Reuters.
Nevertheless, Senator Payne stressed that while Australia shared enormous common ground with the US, the two countries were not automatically in lock-step on every subject, according to ABC News.
"Most importantly, from our perspective, we make our decisions, our own judgments in the Australian national interest and about upholding our security, our prosperity, and our values," she said.
However, the two nations both "expressed serious concerns over recent coercive and destabilizing actions across the Indo-Pacific" and agreed Beijing's maritime claims in Bien Dong Sea (South China Sea) were "not valid under international law".
Pompeo, a persistent and forceful critic of Beijing, said in a speech last week that Washington and its allies must use "more creative and assertive ways" to press China to change its ways and called it the "mission of our time."
Pompeo also said then it may be time for "a new grouping of like-minded nations, a new alliance of democracies" for this purpose.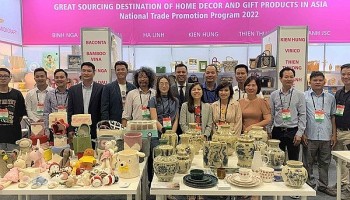 Economy
"Amazing ASEAN 2022 - Discover the flavors of Asia" campaign and the NY NOW exhibition are important events in August 2022 that introduced the rich and diverse goods and products from Vietnam to international markets.