Australian warships group encountered China navy on Bien Dong Sea (South China Sea)
Australian Defence Force joint task group consisting of five warships traveled through the disputed waterways, including the Truong Sa (Spratly) Islands, to challenge Beijing's territorial claims.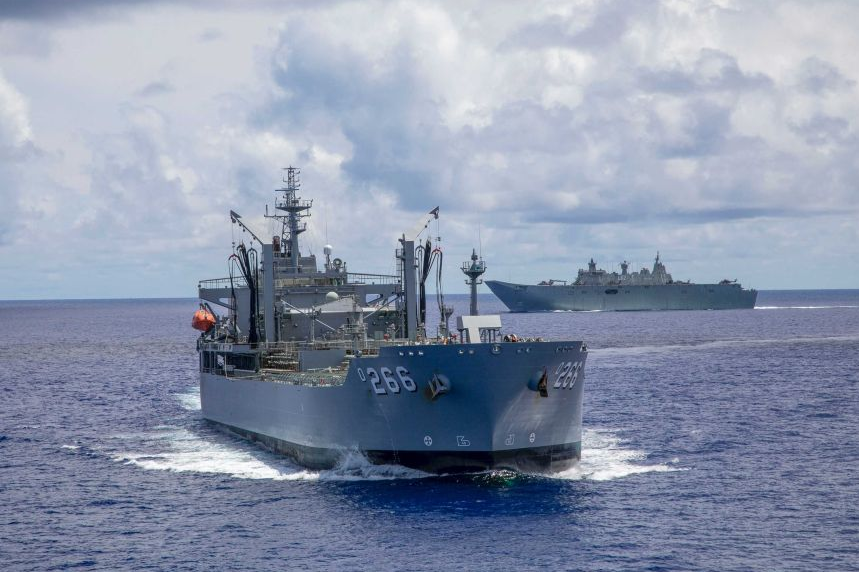 Australian ships are currently conducting exercises with the US and Japanese navies.(Photo: Department Of Defence)
The ABC on Tuesday reported information from the Australian Department of Defense about the journey of an Australian warship group in the Bien Dong Sea (internationally known as South China Sea). It is understood that the group consisted of 5 warships traveling through the disputed areas in the Bien Dong Sea, sailing close to China's illegally claimed territories.
However, it remains unclear about the precise position where the Australian warships encountered China's navy.
The ABC reported that Australian warships did not come within 12 nautical miles of the contested islands, unlike American warships, which have recently conducted freedom of navigation exercises to challenge Beijing's territorial claims.
Australian Defence Force insisted all "unplanned interactions with foreign warships throughout the deployment were conducted in a safe and professional manner".
The Australian warships group, led by HMAS Canberra, were transiting through Bien Dong Sea as they made their way to the Philippine for training exercises with the US and Japan navies.
After the voyage, Australian HMAS Canberra, HMAS Hobart, HMAS Stuart, HMAS Arunta and HMAS Sirius will arrive in Hawaii.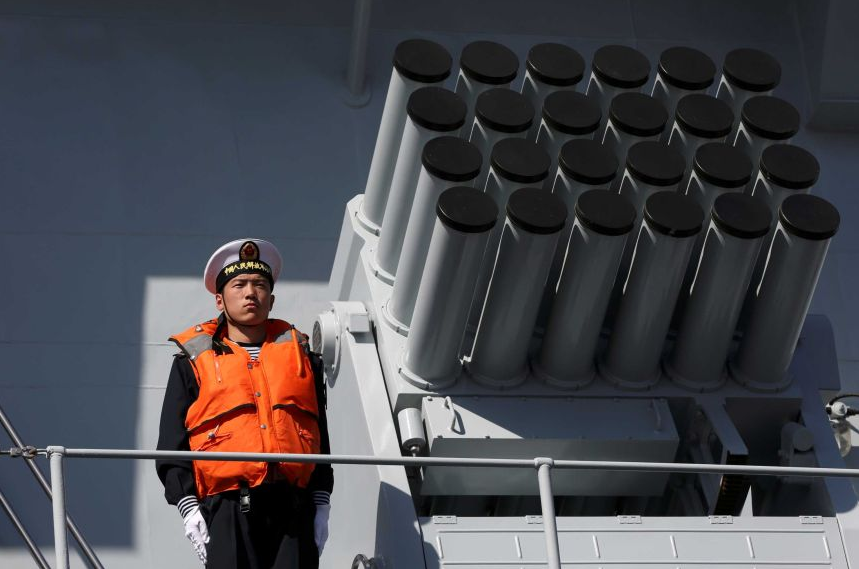 China's warships have been keeping a close eye on vessels in the Bien Dong Sea.(Photo: Reuters)
"Australia is committed to a secure, open, prosperous and resilient Indo-Pacific region. We routinely work with regional partners to address shared security challenges," an Australian Defence Force spokesperson said.
"Activities conducted during this routine deployment are part of the Australian Defence Force's regular military-to-military engagements throughout the Indo-Pacific, which are conducted each year."
On July 21, the US Navy announced that the USS Ronald Reagan aircraft carriers were conducting joint exercises with Japanese and Australian warships in the waterways of the Philippines. The mentioned exercises took place from July 19 to 23, after which, US aircraft carriers will arrive in Hawaii for larger military training known as RIMPAC.
According to the Australian Department of Defense, the exercise joint by the US, Australia, and Japan includes activities such as sea refueling, aviation and maritime training and communications drills.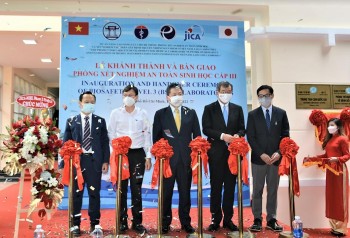 Friendship
The Pasteur Institute in Ho Chi Minh City (PI HCMC) hold an inauguration of its new Biosafety Level-3 Laboratory (BSL-3) on January 17th, 2022. For this new laboratory, the Japan International Cooperation Agency (JICA) has supported the main materials and equipment such as the air conditioning system, the wastewater treatment system, and the two-door autoclave, with a total value of 200 million yen (nearly 40 billion VND).