Japanese Prof translates book affirming Vietnam's sea, island sovereignty
A book stating the undisputable case for Vietnam's sovereignty over Hoang Sa (Paracel) and Truong Sa (Spratly) archipelagoes in Bien Dong Sea has been translated into Japanese by Prof. Kazutaka Hashimoto from the Kanto Gakuin University and released in the country.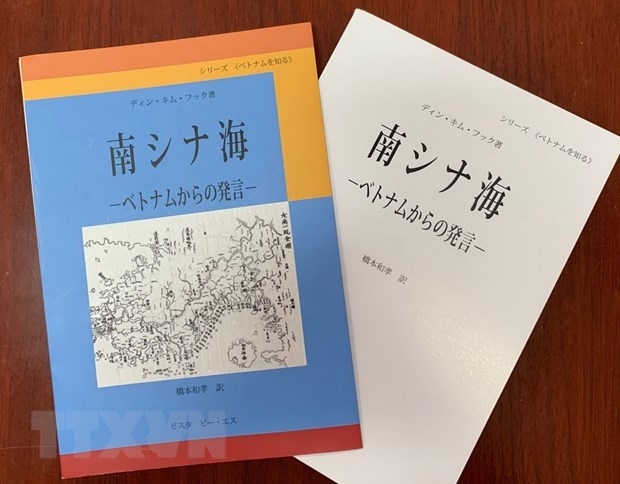 The Japanese version of the book "Hoang Sa - Truong Sa: Luan cu va Su kien" (Hoang Sa - Truong Sa: Evidence and Events). Photos: VNA
According to VNA, the original version named "Hoang Sa - Truong Sa: Luan cu va Su kien" (Hoang Sa - Truong Sa: Evidence and Events) by author Dinh Kim Phuc was published by the Thoi Dai (Times) Publishing House in 2012.
The 263-page book provides historical evidence and international legal grounds affirming Vietnam's sovereignty over the two archipelagoes and opposing illegal sovereignty claims.
With four parts, the book features East Sea disputes and appropriate solutions. Its appendix includes interviews with domestic and foreign scholars.
The Japanese version is being distributed by many publishing houses in Japan and will be used as a reference document by Japanese research institutes, universities and experts, helping to reinforce the historical evidence confirming Vietnam's sea and island sovereignty, which has been largely recognised by the international community and Japan in particular.
Vietnam has established and exercised its sovereignty over Hoang Sa and Truong Sa archipelagoes in a peaceful and continuous manner in line with international law at least since the 17th century.
According to Vietnam's feudal state history, thousands of sailors overcame roaring waves and storms to survey sea routes, plant milestones and erect steles affirming national territory in Hoang Sa and Truong Sa archipelagos, and mined marine resources on the orders of the ruling Nguyen Lords. Their missions were full of dangers, and many of them never returned to land.
The two archipelagos hold strategic locations, and the country's sovereignty over them is clearly reflected through historical documents.
Bien Dong Sea (or East Sea) borders Vietnam in the east and the south. Vietnamese people have long called this body of water "Bien Dong" because it is east of the country. The Hoang Sa and Truong Sa archipelagos are at the centre of this sea, one of the busiest shipping lanes in the world.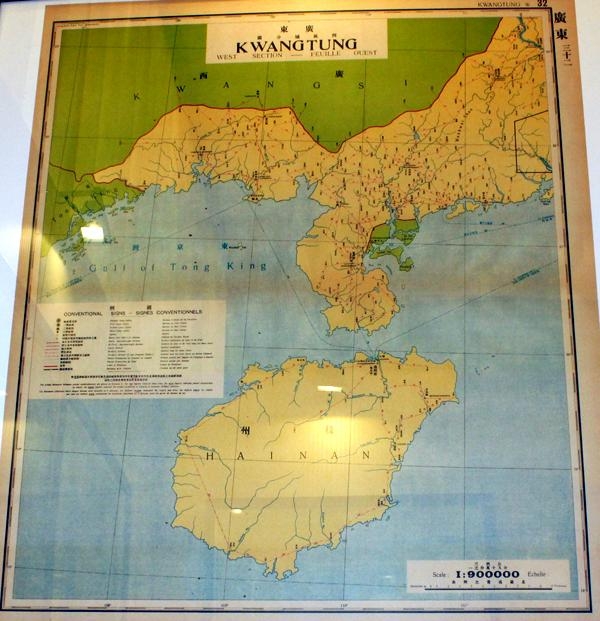 Map of Guangdong Province with Hainan Island as the southernmost territory of China in the Atlas.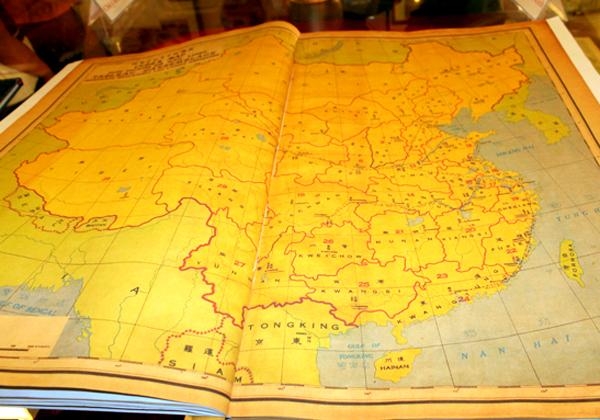 The Atlas issued by the Chinese Ministry of Transport in Nanjing in 1933. Chinese territory only stops in Hainan Island.1933.
In March, a collection of 20 books on Vietnam's sea and island sovereignty has been released to the domestic public.
Launched by the Information and Communications Publishing House, the books include studies, documents, legal and historical evidence affirming the sovereignty of Vietnam over the country's seas and islands, including the Hoang Sa and Truong Sa archipelagos.
Many exhibitions displayed documents proving that Chinese territory only stops at Hainan Island and confirming Hoang Sa and Truong Sa belonging to Vietnam have been organised nationwide.
These event aimed to raise the solidarity and responsibility of Vietnamese both at home and abroad for the protection of the country's sea and island sovereignty.
It also affirmed Vietnam's determination to defend its sacred land, airspace and waters, helping international friends, including the Chinese, understand Vietnam's wish to maintain peace and stability in the region./.