US Built School for Vietnam's Northern Province
US built school in a commune of the Red River Delta province of Nam Dinh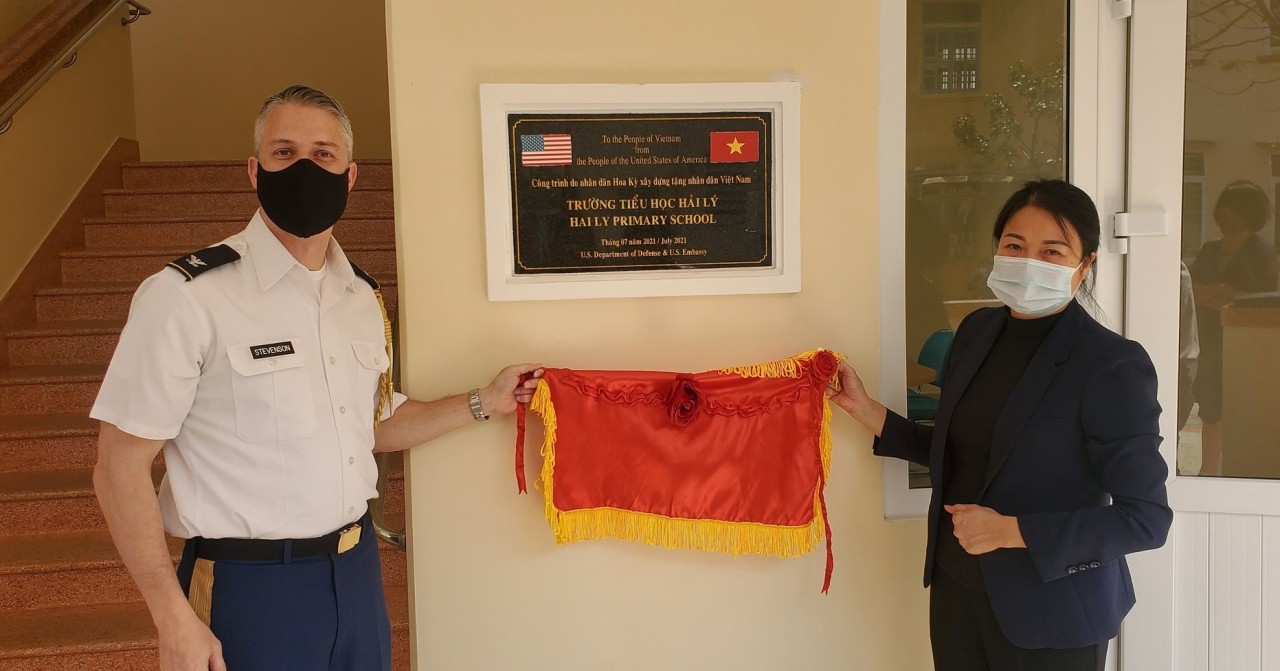 At the event. Source: US embassy in Vietnam
This week, US Mission to Vietnam Defense Attaché, Colonel Thomas Stevenson, has represented the US government in the handover ceremony of a primary school building to the people of Hai Ly commune, Hai Hau district, in the northern coastal province of Nam Dinh.
The two-story building consisting of eight classrooms will not only help provide much-needed space for over 1,000 students but also serve as shelter for the community when man-made or natural disasters strike.
This is one of 106 projects completed since 2009 through the US Department of Defense's Overseas Humanitarian, Disaster and Civic Aid (OHDACA) program, which has contributed over USD 38.5 million to build schools, clinics, bridges and disaster coordination centers in Vietnam.
Vietnam is one of the most disaster-prone countries in the world. Heavy rains in the Central and Central Highlands regions in recent days have caused flooding, landslides, and traffic disruption, affecting tens of thousands of households.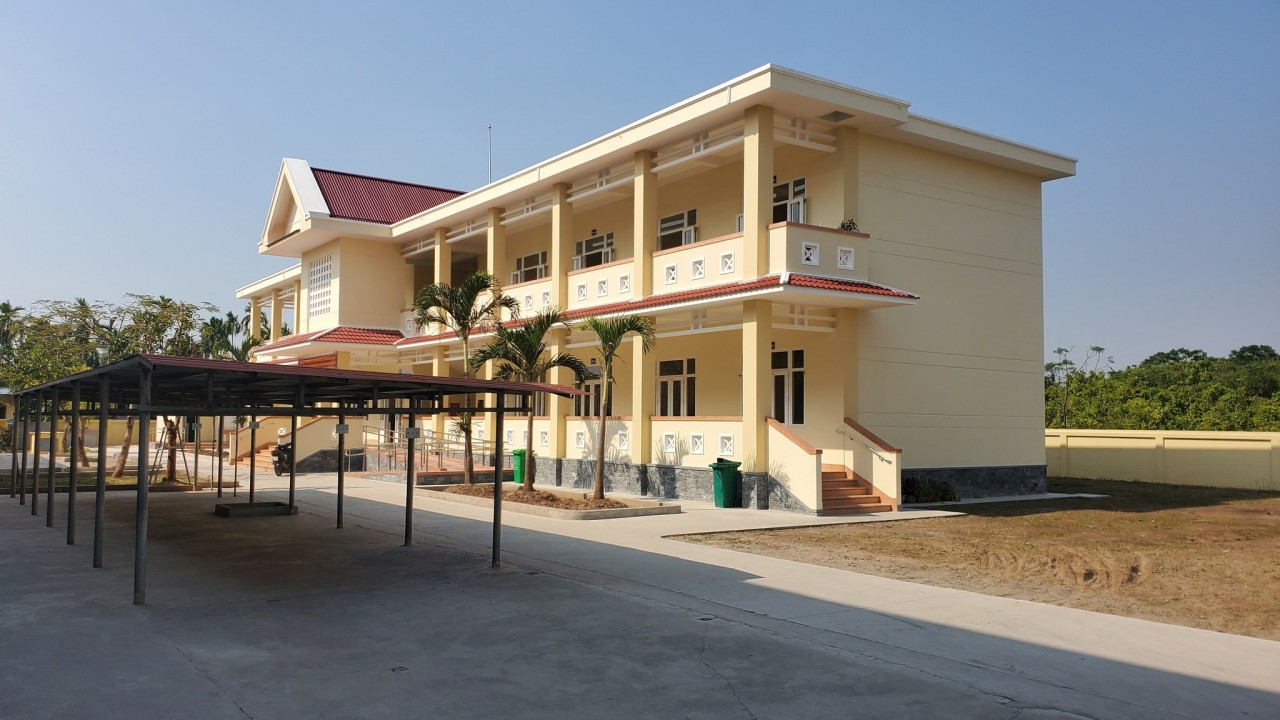 The school building can turn into an emergency shelter when disaster strikes. Source: US embassy in Vietnam
Authorities of Ho Chi Minh City on Nov. 30 also received nearly 5 million N95 medical face masks worth VND 34.1 billion (USD 1.5 million) presented by US company RAAS Nutritionals LLC. to support the city's Covid-19 fight.
Addressing the handover ceremony, Chairwoman of the municipal Vietnam Fatherland Front Committee To Thi Bich Chau hoped that HCM City will continue to receive support from businesses and RAAS Nutritionals in particular in the battle against the pandemic.
Following the ceremony, the face masks were distributed to the HCM City High Command, Department of Health and various hospitals of the city.
During the Covid-19 crisis, the two countries have supported each other. Vietnam has sent millions of personal protective equipment to the people of the US, while the US has donated 9.5 million doses of vaccines, more than 100 ventilators, and equipment and laboratory supplies, among others, to Vietnam.