U.S. House Democrats to pursue impeachment toward Trump
House Democrats plan to vote Wednesday to impeach President Donald Trump for his role in the issue of Capitol.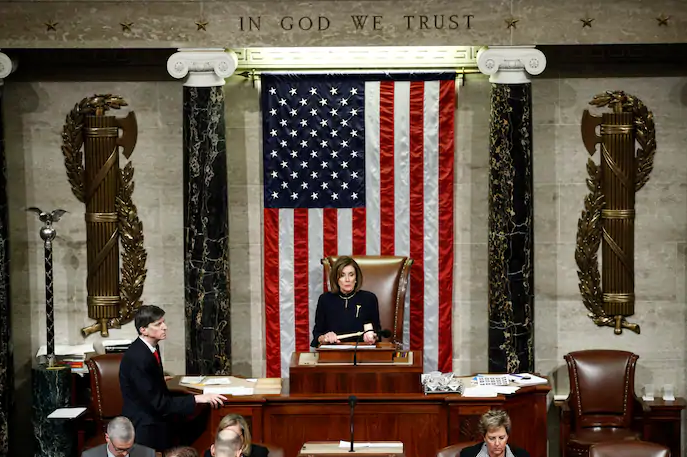 House Speaker Nancy Pelosi (D-Calif.) holds the gavel as House lawmakers vote on whether to impeach Trump in December. (Photo: AP)
First President to be impeached twice
House Democrats plan to vote Wednesday to impeach President Donald Trump, House Majority Leader Steny Hoyer told Democrats on a caucus call Monday, setting up an impeachment vote one week after rioters incited by Trump overran Capitol police and breached some of the most secure areas of the US Capitol. The House will vote Tuesday evening on a resolution urging Vice President Mike Pence to invoke the 25th Amendment to remove Trump from power, and then plan to vote Wednesday at 9 a.m. ET on the impeachment resolution, Hoyer said.
Democrats formally introduced their impeachment resolution Monday, charging Trump with "incitement of insurrection" as they race toward making him the first president in history to be impeached twice. Wednesday's vote underscores Democrats' fury toward Trump and his supporters after months of false rhetoric about the election being stolen whipped the President's most ardent followers into a deadly mob Wednesday that ransacked the Capitol, forced lawmakers to evacuate both the House and Senate - and could have been worse.
The impeachment effort itself will dominate the final week of Trump's presidency and is almost certain to come to a historic result: the first time in history a president has been impeached twice. Unlike Trump's 2019 impeachment — for abuse of power and obstruction of congressional investigations — several House Republicans appear to be willing to support this effort, according to Politico.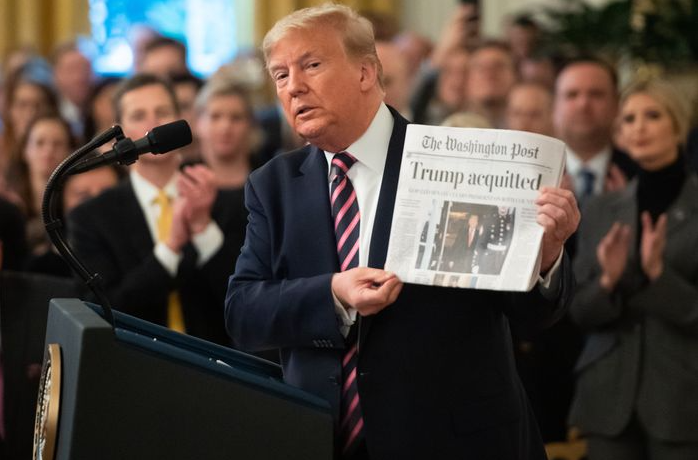 Trump can be the first US President to be impeached twice. (Photo: AFP)
Impeachment content & process
The single impeachment article, which was introduced when the House gaveled into a brief pro-forma session Monday, points to Trump's repeated false claims that he won the election and his speech to the crowd on January 6 before the rioters breached the Capitol. It also cited Trump's call with the Georgia Republican secretary of state where the President urged him to "find" enough votes for Trump to win the state. The resolution, which was introduced by Democrats David Cicilline of Rhode Island, Jamie Raskin of Maryland and Ted Lieu of California, also cited the Constitution's 14th Amendment, noting that it "prohibits any person who has 'engaged in insurrection or rebellion against' the United States" from holding office, according to CNN.
Impeachment is scheduled for consideration at 9 a.m. Wednesday if Trump refuses to resign and Vice President Mike Pence won't initiate other procedures to remove him. After the House vote, the articles are expected to move immediately to the Senate, where Majority Leader Mitch McConnell has indicated a trial — presided over by Supreme Court Chief Justice John Roberts — likely won't start untilthe upper chamber returnson Jan. 19.
Biden told reporters Monday afternoon he has spoken to members in both chambers about a potential plan to "bifurcate" the Senate proceedings, with senators potentially holding the trial in the morning and working to confirm his Cabinet nominees in the afternoon.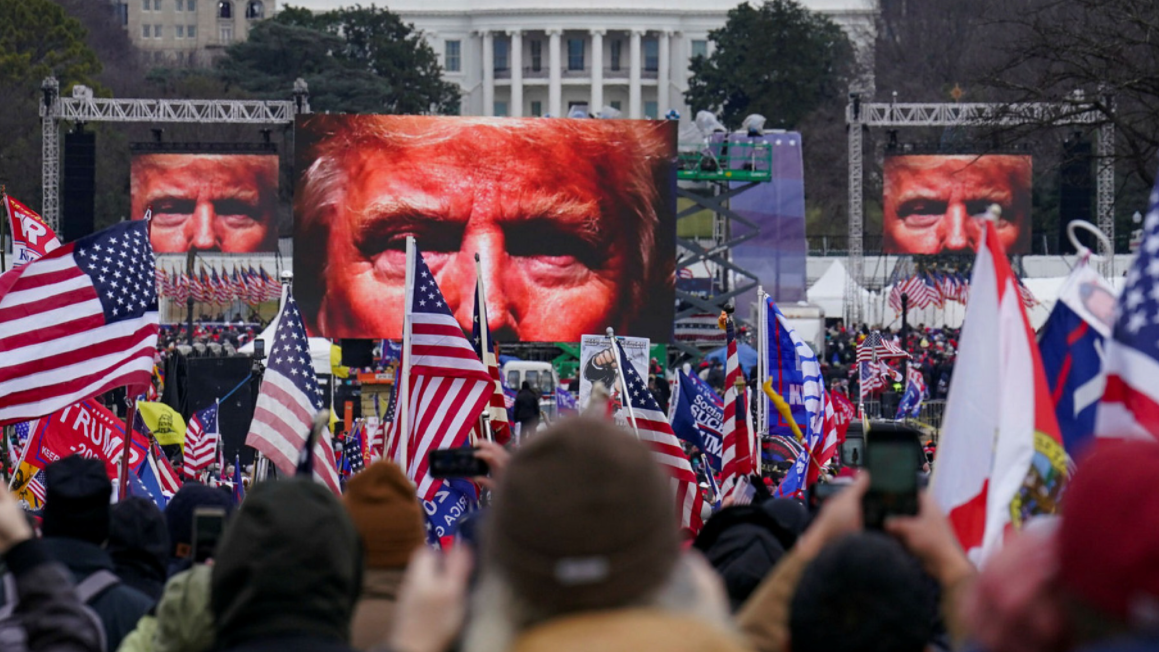 Supporters of Donald Trump attend a rally in Washington before many of them stormed the Capitol. (Photo: AP)
Some Republicans support departure
There was support among some Republicans, however, for Trump's departure. Senator Pat Toomey, a conservative backer of Trump until recently, told NBC that Trump's resignation "as soon as possible" would be best for the country.
Lisa Murkowski on Friday became the first Republican U.S. senator to say Trump should resign immediately. Republican Senator Ben Sasse said he would "definitely consider" impeachment. Toomey said he did not think impeachment was viable with only 10 days left in Trump's term and noted there did not appear to be a consensus to use the 25th Amendment to strip Trump of his powers. He told CNN he believed Trump could be held criminally liable in the events at the Capitol.
The House will also take up a measure on Tuesday night urging Pence to step in and initiate procedures to declare the president unfit and remove him without congressional action.
Donald Trump is the third U.S. president to be impeached by the House of Representatives, after Andrew Johnson in 1868 and Bill Clinton in 1998. Before Trump, Johnson was the only president to be impeached in his first term. The House Judiciary Committee also voted to adopt three articles of impeachment against Richard Nixon, but he resigned prior to the full House vote. The Senate voted to acquit both Johnson and Clinton in their trials.
Congress's first efforts to impeach Trump were initiated by Democratic representatives Al Green and Brad Sherman in 2017. In December 2017, an impeachment resolution failed in the House with a 58–364 vote margin. Following the 2018 elections, the Democrats gained a majority in the House and launched multiple investigations into Trump's actions and finances. Speaker of the House Nancy Pelosi initially resisted calls for impeachment. In May 2019, however, she indicated that Trump's continued actions, which she characterized as obstruction of justice and refusal to honor congressional subpoenas, might make an impeachment inquiry necessary.
The first impeachment of Donald Trump was initiated on December 18, 2019, when the House of Representatives approved articles of impeachment on charges of abuse of power and obstruction of Congress. The Senate acquitted Trump of these charges on February 5, 2020.