US Journalist, Anti-Vietnam War Activist Victor Navasky Passes Way at 90
Victor Navasky, became editor of The Nation - one of the oldest magazines in the United States - in 1978 and was its publisher emeritus until his death this week in New York.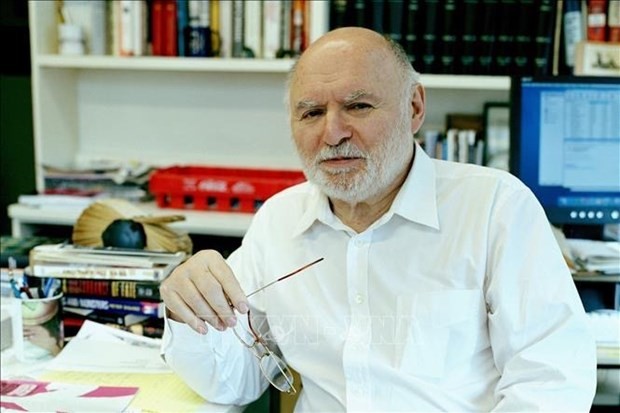 Victor Navasky, a US journalist and activist. Photo: VNA
Victor Navasky, a US journalist and activist who actively participated in movements against the war in Vietnam, has passed away in New York at the age of 90, VNA reported, citing local media on January 25.
His death, in a hospital on January 23, was caused by pneumonia, said his son, Bruno Navasky.
According to The New York Times, Victor Saul Navasky was born on July 5, 1932, on the Upper West Side, the second child of Macy and Esther (Goldberg) Navasky. His father was the part owner of a clothing manufacturing business, and his mother was her husband's secretary and bookkeeper.
Navasky attended the Rudolph Steiner School, then the Little Red School House, and Elisabeth Irwin High School in Greenwich Village, both popular with families on the bohemian left. He received a bachelor's degree in 1954 from Swarthmore College and served two years in the Army, working as a medic outside Anchorage and writing for and editing his regimental newsletter. Afterward, he attended Yale Law School on the G.I. Bill, graduating in 1959.
He married Annie Strongin, a stockbroker, in 1966. In addition to his son, she survives him, along with two daughters, Miri and Jenny Navasky, and five grandchildren.
Navasky worked for The New York Times as an editor and then served as a longtime editor and editor-in-chief of the Nation - one of the US's oldest magazines.
Navasky, for whom entertainment and ethics were always intertwined, wrote the National Book Award-winning book Naming Names which told the story of Hollywood blacklisting, as well as other titles, including Kennedy Justice and A Matter of Opinion, which won the George Polk book award in 2005.
According to anti-war activist Peter Weiss, during this time, Navasky was one of the active participants in the movement against the US involvement in the Vietnam War. His articles were a huge hit, calling for the United States to immediately end the pointless war in Vietnam.