US shocked with deliberate Nashville explosion, says police with updates
An explosion linked to a vehicle sent debris and shattered glass into the streets, and injured three people. First came the warning, then came the blast, shattering the Christmas morning silence in the heart of the city's tourist district.
Before dawn on Friday, Nashville police officers rushed to calls of gunfire on Second Avenue, a strip of honky tonks, restaurants and boot shops. Instead of gunfire, they found an R.V., blaring a strange and unsettling message: There was a bomb. It would detonate in 15 minutes.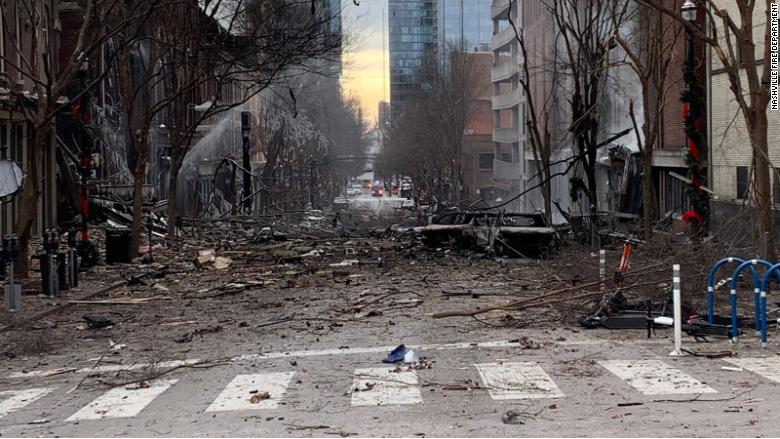 Explosion rocks dowtown Nashville, the US. Photo: Cnn
When the R.V. did explode, it sent plumes of smoke billowing above the city, blew out windows in shops and offices for several blocks, left three people hospitalized — and Nashville shaken.
Police said the explosion was deliberate. It was also deeply unsettling, coming in an area that draws thousands of people nightly. But who set it off and why remained unknown as officials began to make sense of the blast.
The police released a photo of the R.V. on Friday afternoon and said the vehicle had arrived on Second Avenue North at 1:22 a.m. The R.V. was parked outside an AT&T transmission building, a separate building from the landmark 33 story AT&T office tower less than half a mile away.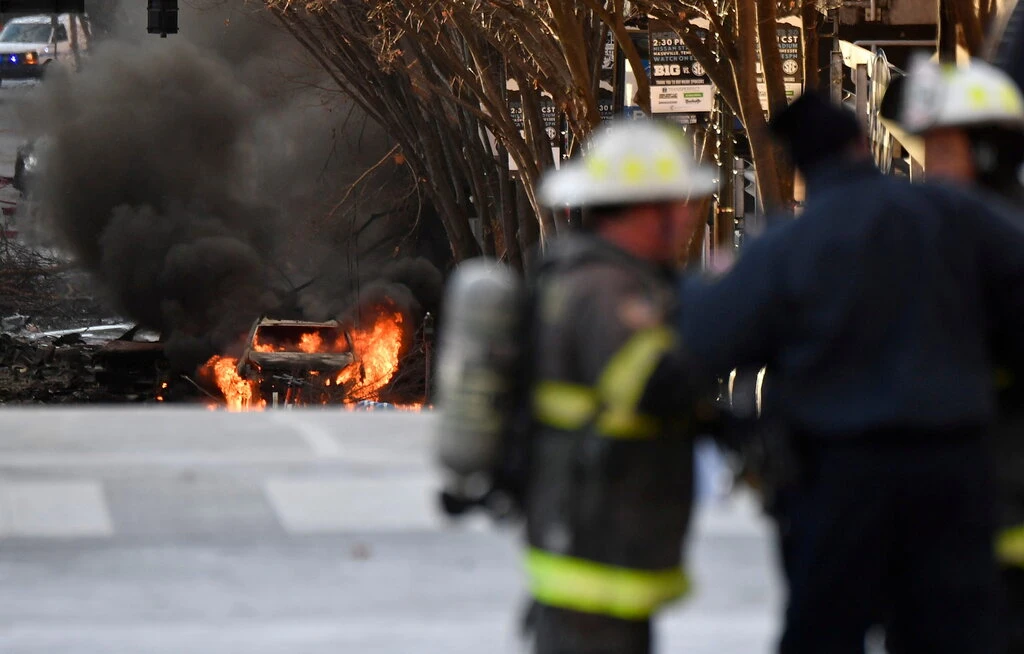 A vehicle burning near the site of the explosion.Photo: Reuters
It is still unclear if a person was inside the R.V. when it exploded, officials said. In a news conference on Friday evening, police officials said there were no indications of fatalities, but possible human tissue had been found amid the debris.
Gas lines were shut off in the area, and AT&T experienced outages, which forced the Federal Aviation Administration to temporarily halt flights out of the Nashville International Airport.
Mayor John Cooper said he saw extensive damage when he surveyed the area, including shattered windows and glass that had showered onto sidewalks, charred trees and water main breaks. At least 41 businesses have been materially damaged by the explosion, he said. Fire officials added that one building across from the explosion collapsed, according to the newyorktimes.
Still, he acknowledged a measure of relief: Had the explosion taken place on a workday, he said, the outcome could have been far more perilous. But, he added later in the day, that solace had shifted to resolve to find the perpetrators and rebuild.
"This morning's attack on our community was intended to create chaos and fear in this season of peace and hope," Mr. Cooper said.
The F.B.I. field office in Memphis was taking the lead in the investigation, working with state and local law enforcement agencies, as well as the federal Bureau of Alcohol, Tobacco, Firearms and Explosives.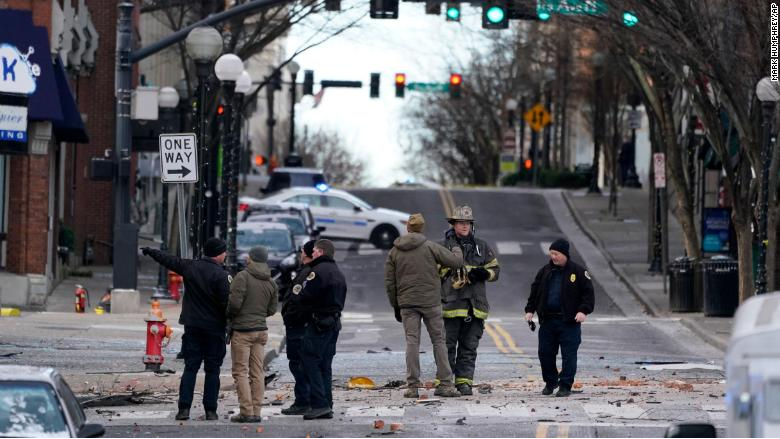 Photo: CNN
Metro Nashville Police Department officers were responding to a call of shots fired around 5:30 a.m. CT Friday when they found the motor home parked in front of an AT&T transmission building at 166 2nd Avenue North.
When they heard the warning they moved people away. The RV exploded at 6:30 a.m. CT, said police spokesman Don Aaron. "We do believe this to have been an intentional act."
The force of the explosion knocked down one officer, Aaron said, and caused hearing loss in another. But no officers suffered serious injuries.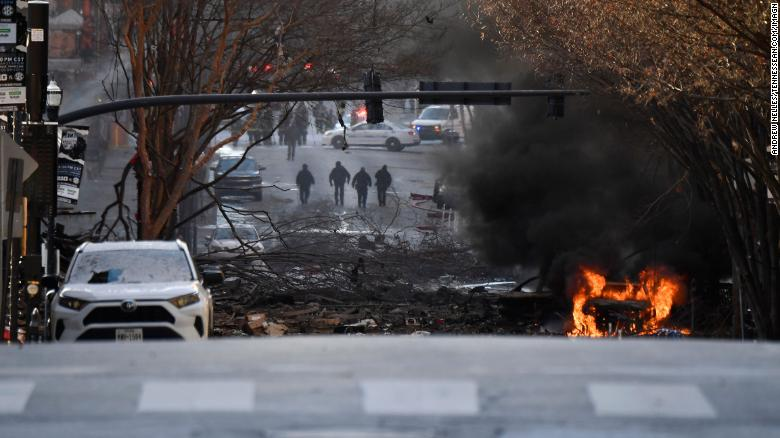 A vehicle is on fire after an explosion in Nasvhille on Friday, December 25, 2020. Photo: CNN
Possible human remains found near Nashville explosion site, police chief says
The street is on the edge of Nashville's hospitality and tourist district in a historic part of town.
Officials have no information about whether anyone was inside the RV when it exploded. Police tweeted a photo of the RV as it was driven into the area at 1:22 a.m.
Acting US Attorney General Jeff Rosen was briefed on the incident, according to his spokesman, "and directed that all DOJ resources be made available to assist in the investigation."
Technical experts from the FBI lab and evidence response teams have been brought in from around the country to "help process this massive crime scene," said FBI agent Matt Foster.
ATF Special Agent in Charge Mickey French said his agency had activated its national response teams and was working alongside the FBI and MNPD. The agency has explosive specialists, chemists and engineers involved in the evidence recovery process.
The White House said that President Donald Trump has been briefed and would receive "regular updates." President-elect Joe Biden has also been briefed, said CNN.
Tennessee Gov. Bill Lee said in a statement on Twitter that the state would "supply all the resources needed" to determine the cause of the explosion.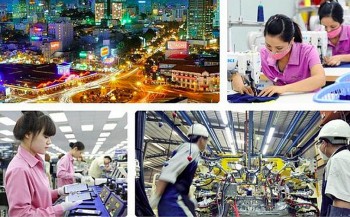 National
Vietnam News Today (Jan. 17): Vietnam records 15,643 new Covid cases; Northern region to turn severely cold from January 17; 'New normal' adaptation leads to positive forecast for Vietnamese economy in 2022; Vietnam-China clash tickets open for sale in two days.