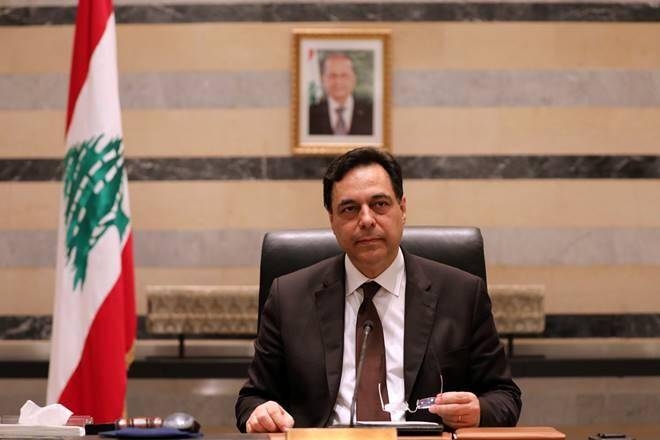 Lebanon's Prime Minister stepped down from his job Monday in the wake of the catastrophic explosion in Beirut (Photo: Financial Express)
Lebanese PM steps down in wake of Beirut explosion
Lebanon's Prime Minister stepped down from his job Monday in the wake of the catastrophic explosion in Beirut that has triggered public outrage, saying he has come to the conclusion that corruption in the country is "bigger than the state."
According to AP, the move risks opening the way to dragged-out negotiations over a new Cabinet amid urgent calls for reform. It follows a weekend of anti-government protests after the Aug. 4 explosion in Beirut's port that decimated the facility and caused widespread destruction, killing at least 160 people and injuring about 6,000 others.
"May God protects Lebanon," Prime Minister Hassan Diab said, repeating the last phrase three times. As he spoke, protesters demonstrated in the streets near parliament for a third straight day.
After the catastrophe, Diab had sought to stay on for two months to organize new parliamentary elections and allow a map for reforms. But the pressure from within his own Cabinet proved to be too much. With the mass resignation, the call for early elections appears dead, so the same factions will debate on forming a new Cabinet.
Boris Johnson insists schools are safe hours
Boris Johnson has insisted schools are safe to re-open next month just hours after the Children's Commissioner called for routine coronavirus testing for pupils and teachers, The Independent reported.
The prime minister praised the work that had been done to prepare schools for September. At the weekend he said the country had a moral duty to get children back in school.
But Anne Longfield, the children's commissioner for England, called for more testing in schools, in contrast to ministers who say the precautions already taken are sufficient.
Mr Johnson said: "I think it is very important that everybody works together to ensure schools are safe - and they are. They are Covid secure and I have been very impressed by the work that teachers have done, working with the unions, to make sure sure that all schools are safe to go back to in September".
"But, as we have all said, the last thing we want to do is to close schools", he added. "We think that education is the priority for the country and that is simple social justice."
He conceded schools could be forced to close as a result of local action, but he said he hoped that would not happen.
Last week ministers announced extra funding for school buses to help pupils return safely.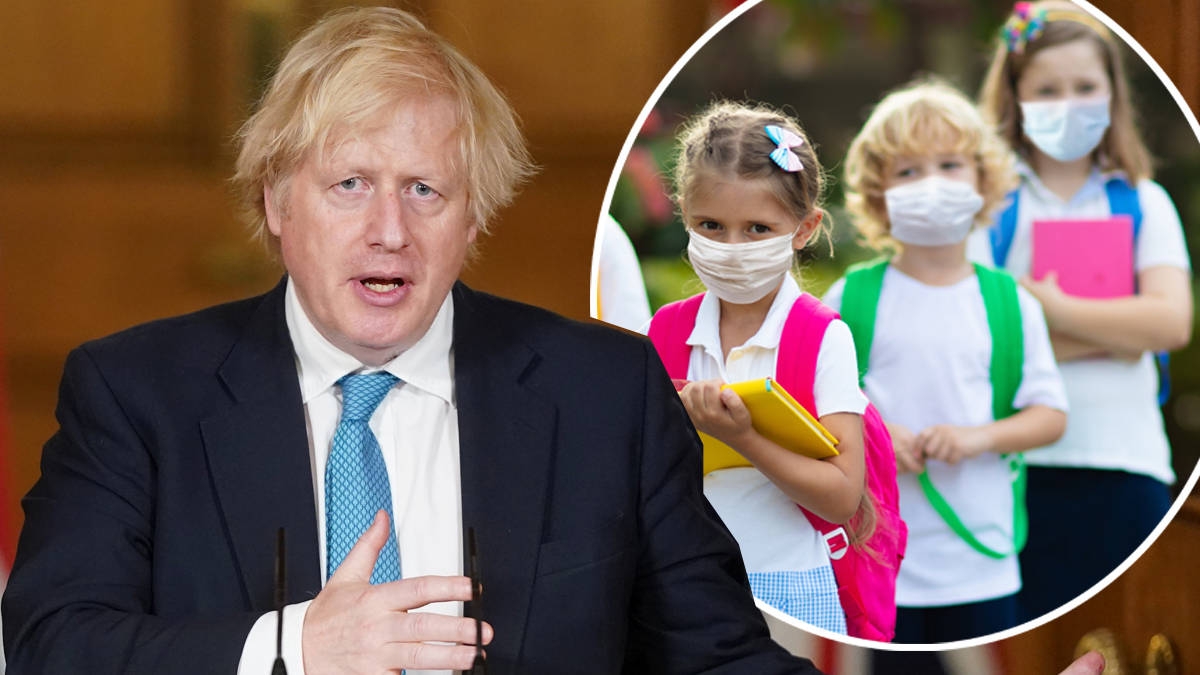 Boris Johnson has insisted schools are safe to re-open next month (Photo: Heart Radio)
China imposes sanctions on 11 US officials over Hong Kong related tensions
China said on Monday it has imposed sanctions on 11 Americans, including six US lawmakers, for "behaving badly on Hong Kong-related issues," according to CNN. This was retaliation for similar measures by Washington against Hong Kong and mainland Chinese officials on Friday.
China said on Monday it has imposed sanctions on 11 Americans, including China sanctions Rubio, Cruz and other US officials for "behaving badly on Hong Kong-related issues."
Among those targeted were Senators Ted Cruz, Marco Rubio, Tom Cotton, Josh Hawley and Pat Toomey and Representative Chris Smith, as well as individuals at non-profit and rights groups, reported CNBC.
"In response to that wrong U.S. behaviour, China has decided to impose sanctions on individuals who have behaved egregiously on Hong Kong-related issues," Chinese foreign ministry spokesman Zhao Lijian told a regular press briefing on Monday.
Earlier, the Trump administration imposed sanctions on Friday on Hong Kong's chief executive, Carrie Lam, and 10 other senior officials in Hong Kong and mainland China over their roles in cracking down on political dissent. The sanctions are the first punishments brought against officials in China and Hong Kong for suppressing pro-democracy protests, said New York Times.
Those sanctions freeze any U.S. assets owned by those people and generally bar Americans from doing business with them. The U.S. lawmakers targeted by China on Monday have been vocal critics of a new national security law that Beijing imposed on Hong Kong in late June, expanding its authority in the financial hub, reported CNBC.
Oil Prices Could Break $50 In 2021
Brent Crude prices are set to average $42.35 a barrel this year and $49.25 per barrel in 2021, according to IHS Markit's latest price forecast, which was raised by $7 a barrel for next year compared to the previous projection in May.
In recent weeks, oil prices have been relatively stable, with Brent Crude trading in the narrow $40-$45 per barrel range. The price of Brent "could conclusively pass the $50 per barrel mark in the second half of 2021," Roger Diwan, vice president financial services at IHS Markit, said in a note on Thursday.
Brent Crude prices are expected to remain in the $40-$47 per barrel price range on average over the next four quarters, if there isn't a major second wave of COVID-19 that could prompt widespread economic shutdowns, according to IHS Markit.
The current market fundamentals are not conducive to a jump in oil prices as OPEC+ and North American producers are bringing back a total of around 4 million bpd on the market in July and August, the consultancy says. At the same time, there are signs of stalling oil demand recovery, while China's record crude buying spree may be coming to an end.
Oil prices are unlikely to go much higher than current levels if global oil demand recovery doesn't pick up in a meaningful way in the second half of the year, the monthly Reuters poll of analysts and economists showed last week, Oil Price reported.
(Photo: Nairametrics)
Jasmine Le