US to assist Vietnam in disaster preparedness and relief
(VNF) - Today, U.S. Ambassador to Vietnam Daniel J. Kritenbrink announced over $1 million in emergency assistance and longer-term disaster risk reduction support to Vietnam to respond to the impacts of Typhoon Damrey and future disasters on behalf of the U.S. Government.
(VNF) - The US has granted over US$1 million to Vietnam, to assist the country in emergency aid and longer-term disaster risk reduction.
The announcement was made today (November 10) by US Ambassador Kritenbrink.
"With a grant of US$250,000 in disaster relief funds, USAID will provide sanitation, health-related, and commodity relief items to the areas of Vietnam most affected by Typhoon Damrey," he said.
According to the ambassador, an additional disaster preparedness grant of US$800,000 was already presented to the Vietnam National Red Cross last month, aiming to benefit approximately 13,700 people directly and 30,000 people indirectly in three target provinces using a community-based approach to build capacity to prepare for and respond to disasters.
Affected areas in Vietnam have been heavily flooded and many communes have been isolated. (source: Reuters)
Typhoon Damrey made landfall in Vietnam on November 4, 2017 was one of the worst storms to strike Vietnam's southern coastal region in years. The typhoon brought torrential rains to the southern and central provinces. Affected areas have been heavily flooded and many communes have been isolated.
Vietnam remains vulnerable to a host of weather-related risks and climate change impacts. Typhoon Damrey clearly demonstrated the importance of being prepared and able to effectively respond to disasters.
Since 2000, USAID's Office of U.S. Foreign Disaster Assistance has provided more than US$20 million to address emergency response needs and disaster risk management activities in Vietnam.
Through the Department of Defense, the U.S. Government has also provided more than US$28 million since 1998 to train military and civilian emergency responders and improve the capacity of disaster management centers, maritime response centers, and disaster shelters at the community level./.
( VNF )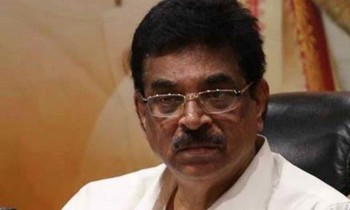 Economy
Mizoram Governor Hari Babu Kambhampati on Thursday said that a Super-Speciality Cancer Hospital and Research Centre would be set up in Aizawl