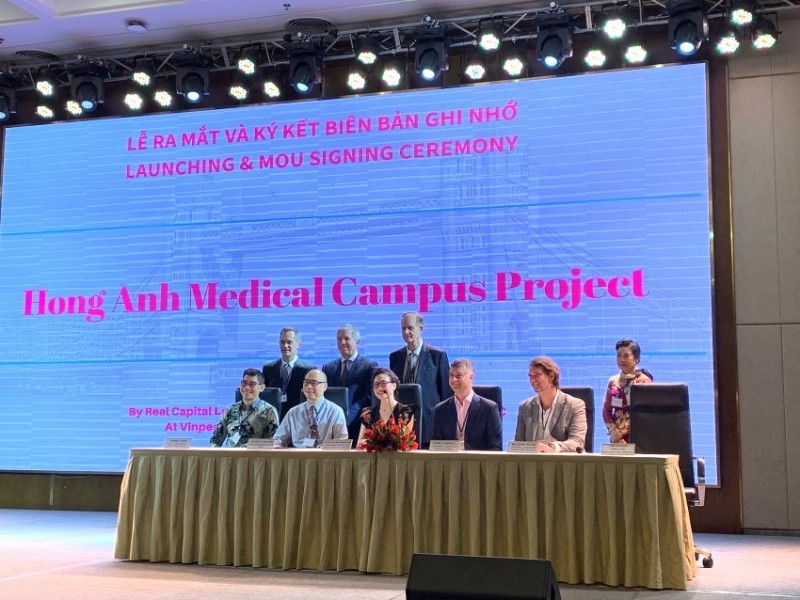 At the event. (Source: UK Embassy)
The HAMC is a modern, British-standard healthcare system, incorporating a medical training centre, a network of GP clinics and pharmacies, a senior living and rehabilitation centre and a world-class hospital. The first phase of this project will focus on recruiting and training medical professionals on their campus in Vietnam, which will be followed by paid training and work placement in the UK.
Ian Gibbons, British Consul General in HCM City, attended and witnessed the MoU signing ceremony between Real Capital London with its British partners including MACE and British Medical Journal.
This project is being developed with support from the UK Department for International Trade and Healthcare UK./.
VNF