USD400,000 project to enhance social inclusion of disabled people in Can Tho
The Mekong Delta city of Can Tho has launched a local project on social inclusion of people with disabilities with an estimated funding of 400,000 USD.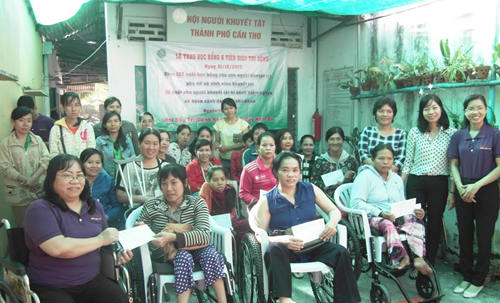 People with disabilities in Can Tho city (Photo: www.drdvietnam.org)

The project is vital to ensure the basic rights of people with disabilities, raise public awareness of their roles and at the same time, encourage them to contribute to society, said President of the Can Tho Association of Persons with Disabilities Bui Thi Hong Nga.

The project, running from March 11 to December 31, will receive financial and technical support from the Vietnam Assistance for the Handicapped (VNAH), the US Agency for International Development (USAID) and the Norwegian Mission Alliance - Vietnam (NMA-V).

It aims to support law-making and policy reforms to ensure the rights of people with disabilities and promote their equal participation in society. It also seeks to provide them better access to healthcare, rehabilitation, education, vocational training, employment, cultural services, sports and recreation, transport, information technology, and more.
Additional, the project supports capacity building for people with disabilities and their representative agencies in Can Tho City, notably the Can Tho Association of People with Disabilities and about 15 self-help groups of people with disabilities and parents of children with disabilities in nine districts of the city.
From March, the project will launch vocational training courses for people with disabilities based on needs of local businesses. The courses will cover areas of graphic design, advertising film production, and market connectivity for people aged 18-30. It will also encourage companies to provide jobs for the trainees after the courses finish. The vocational training component will cost an estimated 200 million VND (8,800 USD) and last in six months.
The project will organise courses in social inclusion and equality for people with disabilities and local governmental officials to improve awareness of the rights of handicapped people and provide the governmental staff a better understanding of barriers faced by them./.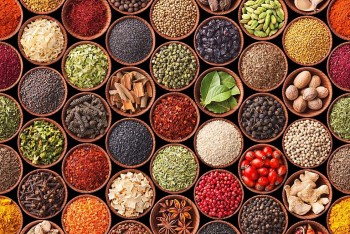 Vietnamese Herbal Tea
Antioxidants have been known since the 1990s and have been useful in fighting cancer, atherosclerosis, and many other chronic diseases.