Venture Capital for Vietnamese Startups Reaches New Record
In 2021, Vietnamese startups received a total of US$1.4 billion in investment capital from domestic and foreign funds. This number is 1.5 times higher than the previous record.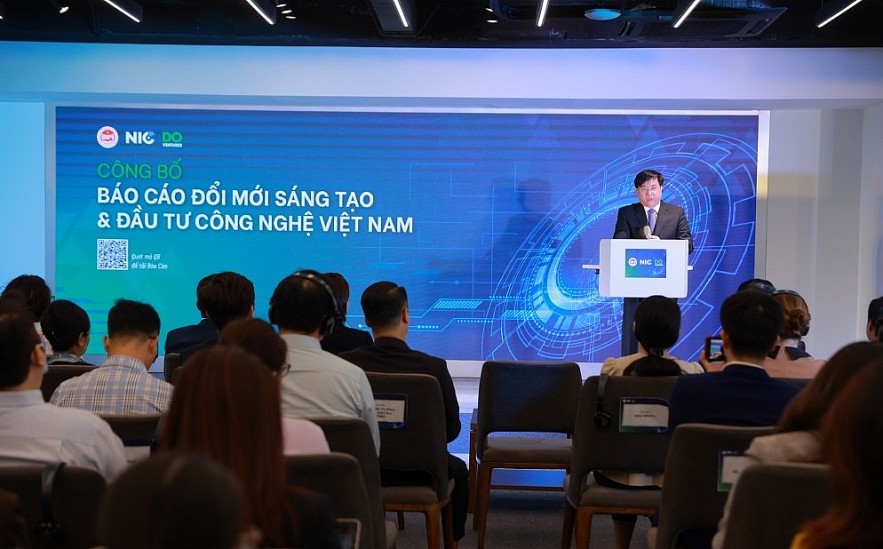 This is the second year NIC has published the Report on Innovation and Technology Investment in Vietnam. Photo: congthuong.vn
This is the information given in the Vietnam Innovation & Tech Investment Report 2021, which was announced by the National Innovation Center (NIC) and Do Ventures on the morning of April 21.
Deputy Minister of Planning and Investment Tran Duy Dong said that the prolonged Covid-19 pandemic with complicated developments has profoundly changed the global economic order, structure, and governance. It also affects the economic activities and social life of all countries in the world, poses many challenges to the economy.
However, besides challenges, Covid-19 has also boosted Vietnam's innovation and digital transformation in recent years. Digital technology has helped businesses through the crisis, and many companies have been able to achieve tremendous growth compared to before the pandemic.
One of the startups with outstanding growth in the context of the Covid-19 pandemic is the EM&AI technology startup. This startup still has positive growth, and becomes a partner of many large domestic enterprises, typically Vietnam Electricity (EVN).
According to economic experts, the reason is because Covid-19 makes many businesses want to change their operations and methods of approaching customers. They consider Covid-19 as a period of "calming down," to have the opportunity to recognize and restructure production and business activities.
The report of NIC also shows that, after 2020, the domestic innovation and startup ecosystem has recovered and reached a new height. This is demonstrated by specific statistics.
In 2021, amid the Covid-19 pandemic causing fluctuations to the market, venture capital for Vietnamese startups reached a record high. Total investment reached US$1.4 billion, up 1.5 times from the record US$874 million in 2019.
Investors' "taste" has also quickly shifted to industry groups, that are not strongly affected by the pandemic. The convenience of apps also makes travel restrictions no longer a barrier in the investment decision-making process.
In 2021, Vietnam also welcomes the appearance of two new tech unicorns, Momo and Sky Mavis, thanks to the increasing users of digital products during the pandemic. The success of these two companies also affirms Vietnam's position as an emerging technology hub of the region.
"Innovation in Vietnam will have a promising future, as dozens of companies with a valuation of several hundred million US dollars are thriving and will soon become unicorns in the coming years," NIC representative said at the announcement of the report.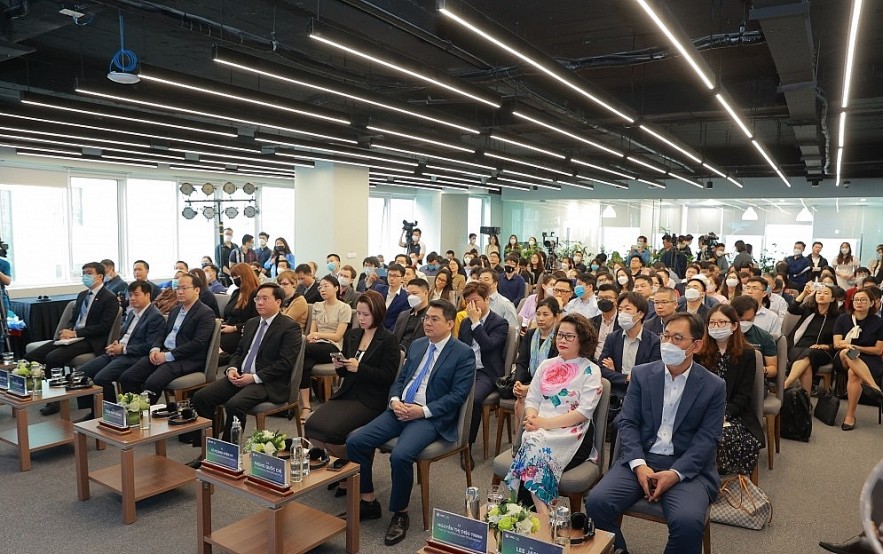 Covid-19 has also boosted Vietnam's innovation and digital transformation. Photo: congthuong.vn
In addition to the rise of technology startups, 2021 has also witnessed a positive growth in the total number of investment funds operating in Vietnam. Among them, the country with the most active investors in 2021 is Singapore, followed by Vietnam and the United States. Investment activities from Japan into Vietnam are also back to normal after 2 years of Covid-19 pandemic.
The Covid-19 pandemic has caused a boom in transactions in new industries, leading to a tremendous growth in investment in these areas. The three most prominent industries include: Healthcare, education, and digital transformation in businesses with growth rates in 2021 of 1.016%, 526%, and 205% respectively.
Le Hoang Uyen Vy, founder of Do Ventures said: The innovation and start-up ecosystem in our country has made impressive recovery steps in 2021 thanks to the persistence of businesses as well as the timely support from the Government.
"With current developments, I believe that the Vietnamese founders will continue to succeed, and make Vietnam a remarkable technology hub in the region," said Le Hoang Uyen Vy.
"With the achievements in 2021, we can believe that 2022 will be the pivotal year for Vietnam's innovation ecosystem to have breakthrough developments. This opens up many opportunities for the next stage of development for innovative businesses and Vietnam's digital economy," Vu Quoc Huy, director of the National Innovation Center said.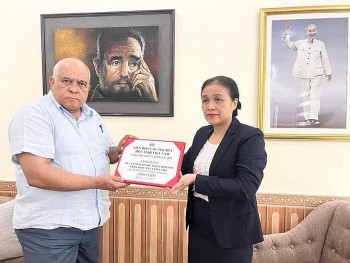 Focus
According to Cuba's News Agency Prensa Latina, on August 16, President of Vietnam Union of Friendship Organizations Nguyen Phuong Nga said that Vietnamese people will always stand by and support Cuba no matter what difficulties our friend is facing.