Orange-flavored Heineken from Vietnamese Female Entrepreneur
Meet the woman who made a distinct, flavourful twist on a beloved beer brand.
Nguyen Thi Le Na, who went from struggling farmer to partner with world-class beverage brand Heineken, looked back on her startup journey and could only use one word to describe it: miracle!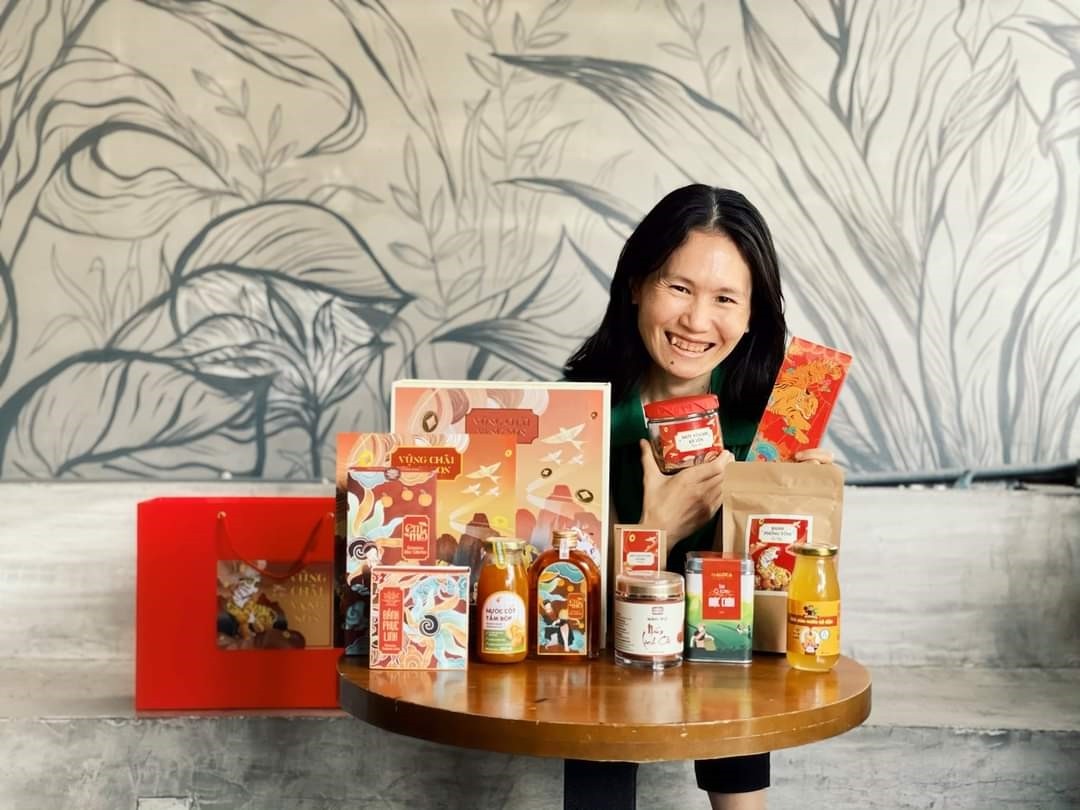 Nguyen Thi Le Na is the founder of Cam Vinh Ky Yen. Photo: Bao Dan Toc
Hometown miracle
At of all of Vietnam's delicious fruits, few surpass the Vinh orange. Many generations in Quy Hop, Nghe An province have made a living with orange farming. Year-round hard work but with the traditional business mindset, the income of farmers is still precarious. At the peak in the 2000s, Vinh oranges dropped in price, and sometimes oranges filled the garden with no buyers.
Nguyen Thi Le Na used to be an ordinary office worker who witnessed the difficulties and sorrows of her farmer parents. Growing and caring for orange farm is all they know so there were times her parents got scammed by buyers. At the end of 2013, a big order from Hanoi of 1.5 tons was made, right at the time her family was struggling so they put all their investment into it, only to find out that they were cheated when the goods were delivered without receiving any money.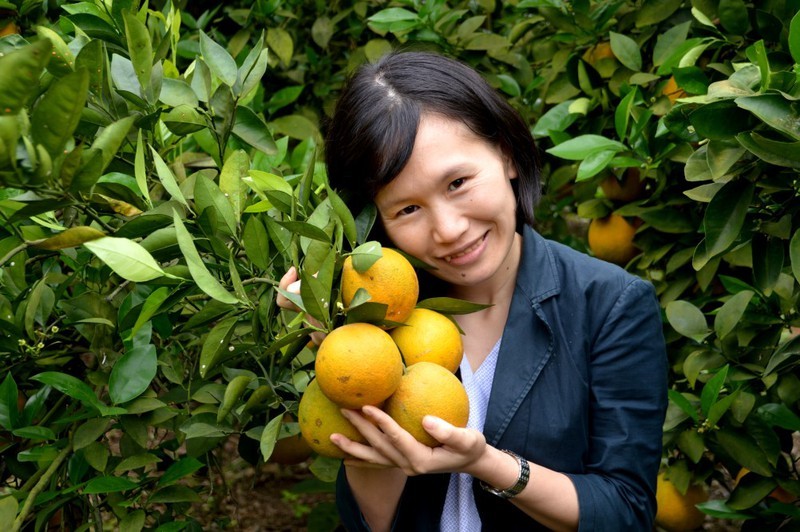 Na took up the family business with a passion to promote local specialty. Photo: PLO
This was a silver lining in disguise because Na started to help her parents in selling orange after the scam. She is now the founder of Cam Vinh Ky Yen - one of the most famous brand for authentic Vinh Orange.
Through her relationships, she recovered 900kg of oranges of the big order. Then, through social networks and friends, she sold all of those oranges in just three days.
A predestined encounter
After taking up the family business, she also found a way to bring the famous agricultural products of her hometown into the most demanding supermarket; find areas that still retain indigenous fruit varieties to honor and deserve.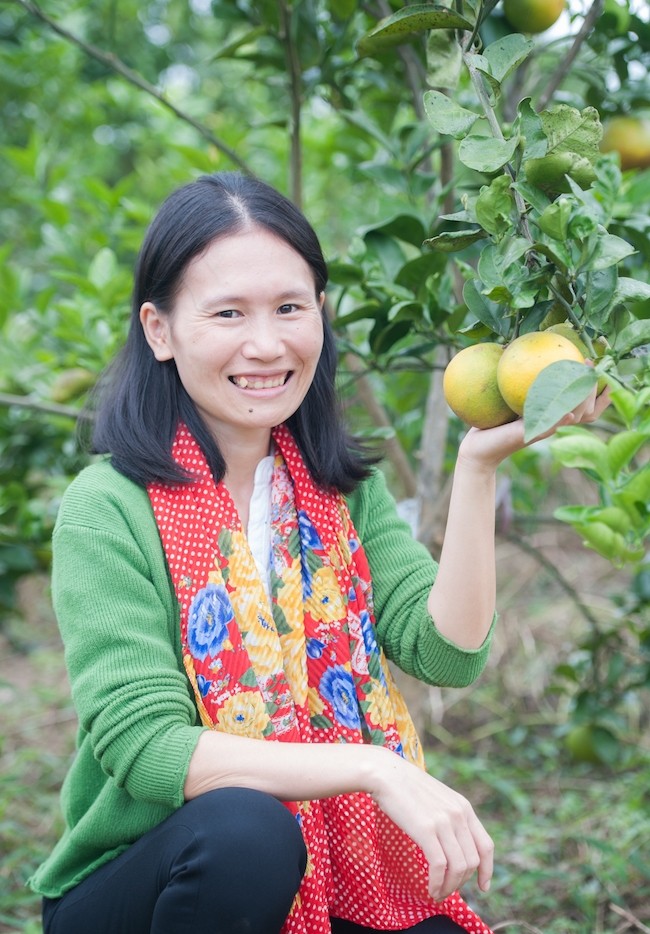 Photo: Bao Dan Toc
Cam Vinh Ky Yen is a nature farm model of 50ha farmers in Quy Hop, Nghe An.
The female businesswomen said that her fortunate encounter with Heineken was around the end of 2019. The well-known beer company contacted her to find the source of orange, lemon, grapefruit ... and some citrus fruits to test the new products.
It took more than a year of testing, evaluating factories and raw material areas, and a partnership contract between an orange growing startup and an FDI giant was officially signed.
Before deciding to import a larger quantity for the first commercial trial production batch, Heineken started the training process so that Cam Vinh Ky Yen could perfect the process, working methods and quality control of raw materials. whether together.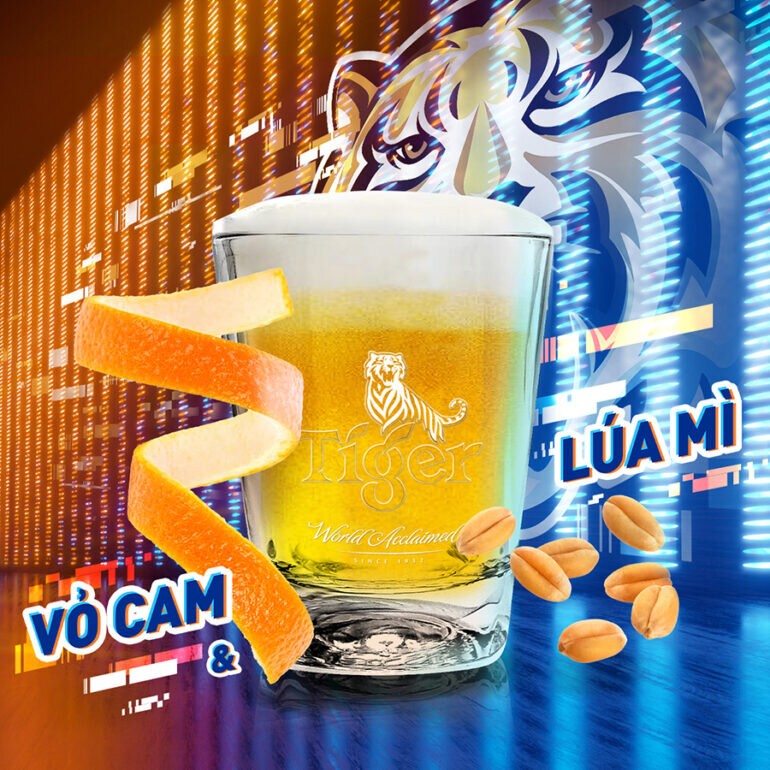 The success of this cooperation with Heineken for Cam Vinh Ky Yen proved the potential of ecological agriculture for Nghe An orange farming. Photo: Websosanh
Tiger Platinum beer launched in October 2021 and sold out in just 2 months. This orange-flavored Heineken is well-received because it suits the Vietnamese taste. Na was over the moon, thinking her hard work has paid off.
"The success of this cooperation with Heineken for Cam Vinh Ky Yen this time is perhaps the most valuable not in money, but in the potential of ecological agriculture I am after. It is also towards the goal of Vietnam with a better and more sustainable business environment. The orange-flavored beer is an initial success, I am also aiming to build a new business model, EcoVi. The idea is expanding the model of Ecological Farming and guiding processing, production, branding and sales for specialty fruit products in Vietnam the northern provinces such as the cooperative in Cao Phong - Hoa Binh , Bac Quang - Ha Giang."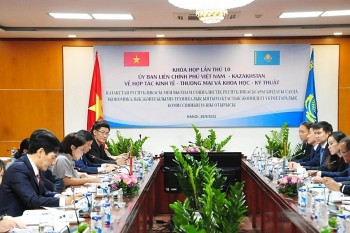 Friendship
The 10th session of the Vietnam-Kazakhstan Intergovernmental Committee on economic-trade and scientific-technical cooperation was held in Hanoi on September 26.