Vietnamese Startup Community Towards Global Solutions
Technology experts believe that guiding and strengthening the trend of Vietnamese startups towards global solutions is a key issue in economic development and innovation.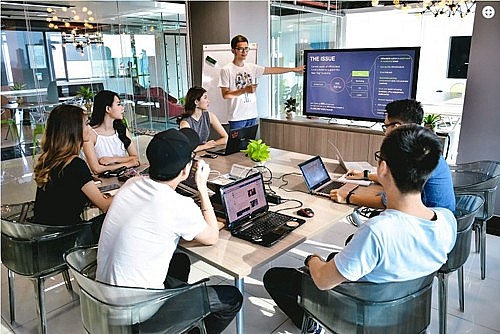 Startup community in Vietnam.
2021 is the year the startup community makes a strong breakthrough, when venture capital for Vietnam's innovative startups skyrocketing to more than US$1.3 billion - a record call for investment capital.
This shows the dynamism, adaption to the complicated situation of the Covid-19 pandemic, and affirms the steady rise of Vietnamese startups.
Technology solutions offered by Vietnamese startups
Pham Hong Quat, director of the Department of Market Development and Science and Technology Enterprises (Ministry of Science and Technology), said that during the Covid-19 pandemic, all young start-ups from countries around the world face difficulties and Vietnam is no exception.
Due to the pandemic, startups cannot meet face-to-face or organize mass events to raise capital. Therefore, they aim to use technology solutions to maximize their ability to connect online and call for investment capital.
2021 is the year of complicated and unpredictable developments of the Covid-19 pandemic. Taking advantage of the Industry 4.0, technology application and digital transformation is an inevitable need in the development process.
Enterprises, cooperatives and households all have to undergo digital transformation to adapt to the new situation. It is these trends that help Vietnamese startups have a large market.
The Vietnamese startup community has come up with solutions to flexibly and effectively adapt to the Covid-19 pandemic, solving market problems.
Towards a global solution
Recognizing the development of the Vietnamese startup community in 2022, Pham Hong Quat said that in 2022, Vietnam will continue to develop on the base of 2021. Young Vietnamese people continue to be active, listen to the market, and the concerns of international investors.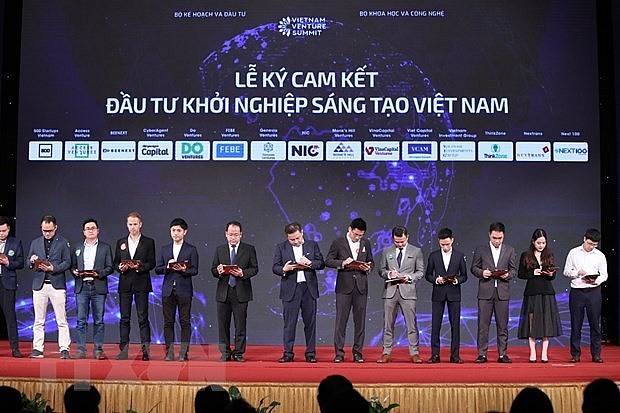 The signing ceremony. Photo: VNA
To support the startup community, Pham Hong Quat emphasized the need to have a team of professional coaches and advisors as quickly as possible.
Currently, Vietnam has begun to form a team of mentors - coaches in a number of technology fields. However, Vietnam still lacks professional coaches and advisors.
Vietnam needs to step up training of human resources with knowledge, so that Vietnam can have a team of pioneers in technology paving the way for new business models.
Vietnam also needs to learn from the experiences of those who have coached successful startup teams, both regionally and internationally.
Many policies are needed to support startups to develop towards global solutions. The reason is because at present, countries in the region are also strengthening a lot of supportive policies. There are many means and tools to professionalize and specialize startups in technology fields.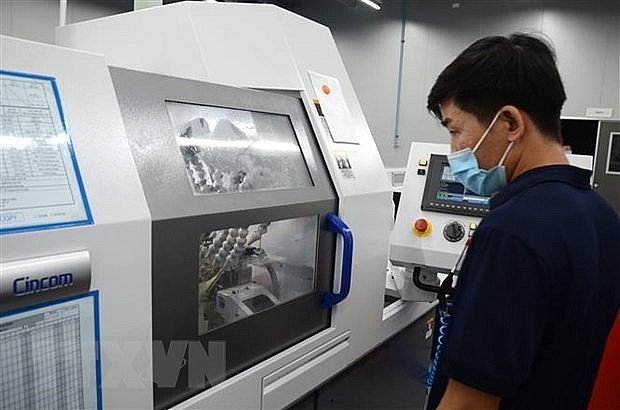 Photo: VNA
Technology experts said that, at present, strengthening the trend of Vietnamese startups towards global solutions is a big issue. It is also the focus of the process of fostering national economic development and the innovation sector particularly.
In fact, when starting a business, startups do not have a global mindset from the beginning. They only work at IT companies in Vietnam and focus on the domestic market - the market they understand best.
Therefore, strengthening the trend for Vietnamese startups to move towards global solutions is a new direction. It is suitable for Vietnamese startups, and solutions for them when developing the business and expanding into new markets.
When foreign investors come to Vietnam, they always ask startups what fields they specialize in and what global problems this field solves. Therefore, Vietnamese startups need to cooperate with each other so that they can reach international levels and achieve higher achievements in 2022.
Friendship
In Da Nang, the Vietnam-Laos Solidarity and Friendship Year 2022 was celebrated on July 2. Collectives and individuals of the Lao Women's Union were also awarded medals of Vietnam.