To mark the Action Month for Gender Equality and Gender-Based Violence Prevention, 12 representatives of UN agencies working in Vietnam have produced a video clip thanking local frontline staff for protecting women and children from gender-based violence.
The 2020 national action month for gender equality and the prevention and control of violence against women and girls was launched in the northern city of Hai Phong on November 6. The month will last until December 15 nationwide.
According to Deputy Minister of Labour, Invalids and Social Affairs Nguyen Thi Ha said Vietnam ranks 68th out of 166 countries in the gender development index. It is also one of 10 countries to fulfill the goal of promoting gender equality and empowering women and girls as part of the UN Sustainable Development Goals. However, gender-based violence remains a challenge in Vietnam, Vietnam Plus quoted the Deputy Minister.
At the launch ceremony of 2020 Action Month on gender equality and violence prevention and control (Photo: qdnd.vn)
A national study on domestic violence against women in 2010 showed that 58% of the surveyed women had experienced at least one form of physical, sexual, or emotional violence, of which 87% did not seek help from public services.
Violence against women not only has severe consequences for the individual woman and her family. There are also economic costs. Recent research shows that women who experience violence earn about 35% less than those who do not. The overall productivity loss caused by domestic violence is estimated at 1.78 percent of Viet Nam's GDP – a significant drain on the national economy said UNFPA.
In the video, UN Representatives stressed "United Nations stands ready to support Vietnam's effort to break the culture of silence and impunity so that sexual violence is not tolerated anytime and anywhere in Viet Nam"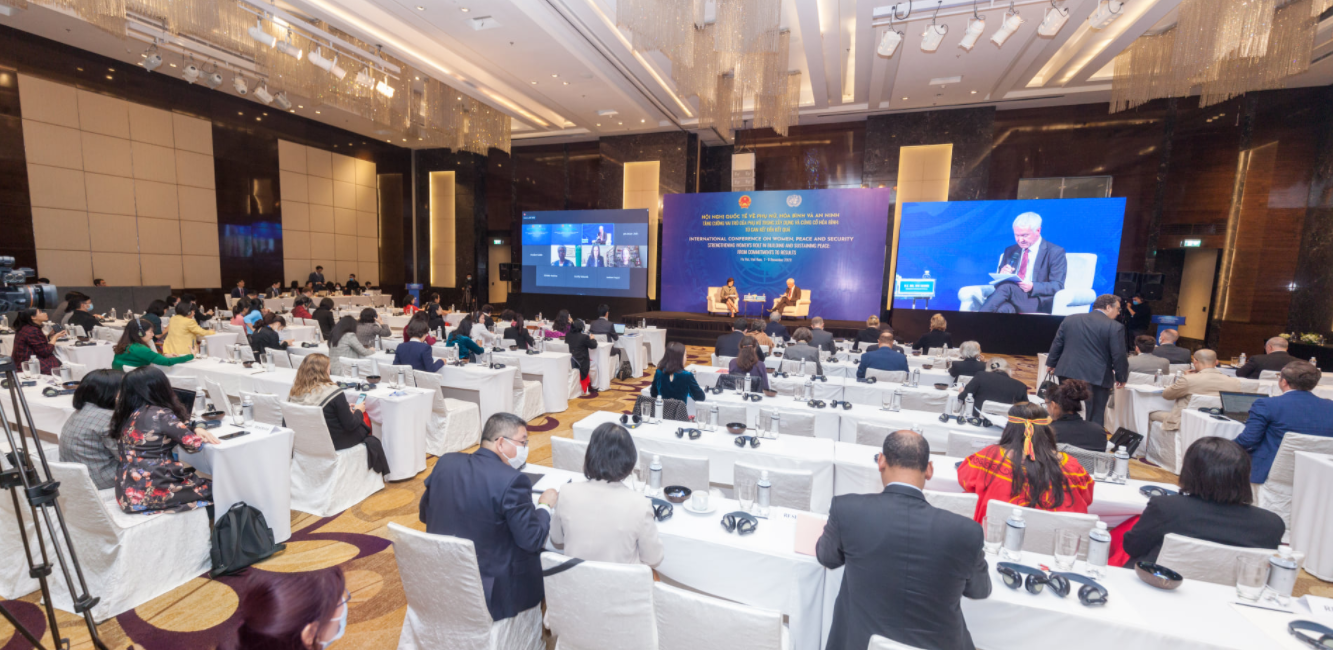 International Conference on Women, Peace and Security held by UN Vietnam in December, 2020. (Photo: UN Vietnam)
Over the years, UN agencies, including UNFPA, UNODC, UN Women, WHO, UNICEF, UNDP, and other development partners in Vietnam, has provided technical assistance to strengthen the capacity for key Government partners at both national and provincial levels, such as the Ministry of Health (MOH), the Ministry of Labour, Invalids and Social Affairs (MOLISA), the Ministry of Culture, Sports and Tourism (MOCST) and Social Organizations (SOs) to promote gender equality, address gender-based violence and gender-biased sex selection and improve access to SRH/HIV services for women and girls.
Valerie Mai