Viet Dance Team Joins Summer Festival in Japan
Vietnamese dance team "Hanuyo" was among the 4 international performances at the famous Yosakoi Soran Festival 2023 in Japan.
Yosakoi Soran festival, one of the most famous summer festivals in Japan, has a history of more than 30 years.
Started in 1992 in Hokkaido, the annual event is held at the beginning of June, celebrating music and dances performed by Naruko( originally hung in fields to drive away birds with their sound, then turned to a traditional Japanese percussion instrument which is often seen at festivals). Another highlight of the event is the traditional song called "Soran Bushi" that the local fishermen would sing as a labour song when they go herring fishing.
Held at Sapporo Odori Park (Sapporo), dance teams competes for 4 days, from June 7-11. This year's festival, for the first time, used Virtual Reality (VR) technology to showcase 3D performances.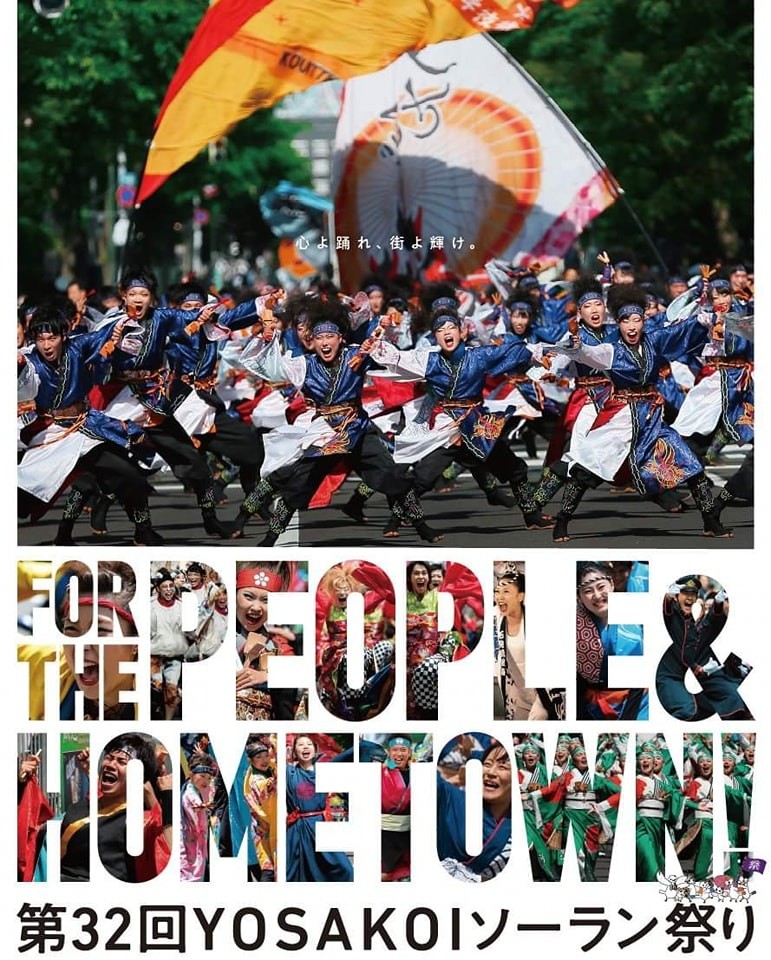 The festival' slogan is "The streets are our stage!", which was decided after witnessing the magic and passion of the historical Yosakoi Festival in Kochi - the birth place of Yosakoi.
Gaining popularity outside of their own communities, Yosakoi Festival events like Yosakoi Soran festival and Yosakoi Festival in Kochi are held various places across Japan, and are considered celebration regardless of age or occupation.
Beginning with only 10 teams and 1.000 dancers with 200.000 audiences, the festival continued to grow bigger each year and currently hosed roughly 30,000 dancers and 2 million visitors worldwide.
Accoring to the organizing committee, every team contestants designed their own colourful costumes and choreographed their own dances set, making sure to keep the spectators constantly engaged and entertained.
Representing Vietnam, Hanuyo Yosakoi Club (Hanoi) participated via video. Their performance is called "Hoa Tre Trong Trang", featuring around 48 dancers, mostly young Vietnamese students.
This is a Yosakoi dance combined Japanese-style dancing with the aesthetic of Vietnam's Mid-Autumn Festival. Hanuyo Yosakoi members performed in vibrant-colored clothes with props that represent traditional Vietnamese toys like Lion paper heads, and paper lanterns. The setting is Northern Vietnam's village gate and the background music is a famous Vietnamese children song called "Chiec Den Ong Sao" by composer Pham Tuyen. Their original video of "Hoa Tre Trong Trang" on Hanuyo YouTube Channel is well-received with almost 10.000 views.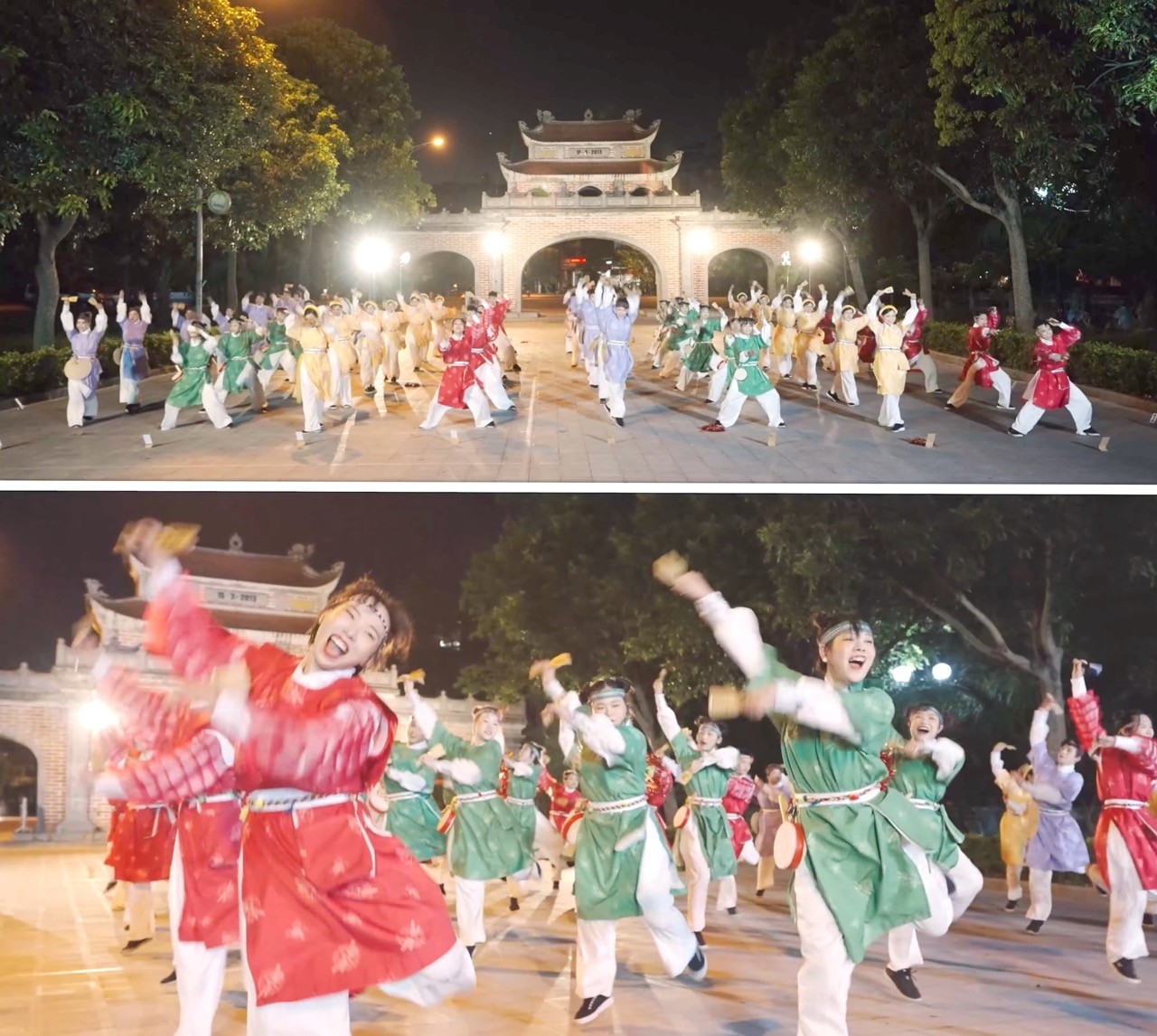 Screenshot from YouTube Livestream of The YOSAKOI Soran Festival 2023. Hanuyo Dance Team performed original dance "Hoa Tre Trong Trang".
"Yosakoi" is the name of a unique style of dance that originated in Japan and is performed at festivals and events all over the country. The first Yosakoi festival was held in 1954 in Kochi, Japan, on the island of Shikoku. Yosakoi-style dancing has spread throughout much of Japan.
Yosakoi is popular among young people in Vietnam, there are many large clubs with members from universities and high schools in many different cities and provinces. In April, to celebrate the 50th founding anniversary of Vietnam - Japan diplomatic relations (1973-2023), the first official Vietnamese Yosakoi Festival was held in AEON Mall Ha Dong (Hanoi). There were 16 Yosakoi clubs from Hanoi, Hai Phong performed at the first Festival. The event attracted a crowd of hundreds and is expected to become an annual event.