Vietnam - A Pioneering Blockchain Nation
According to experts, a young population and fast adoption of technology are the key factors that make Vietnam become one of the leading countries in blockchain application.
Earlier this month, the "World Blockchain Web 3.0 Marvels HCMC 2023" between Vietnam and Korea took place in Ho Chi Minh City with about 2000 participants. The hosts include the Vietnam Blockchain Association from Vietnam's side and the DTS Group, Korean CEO Summit (KCS) from Korea.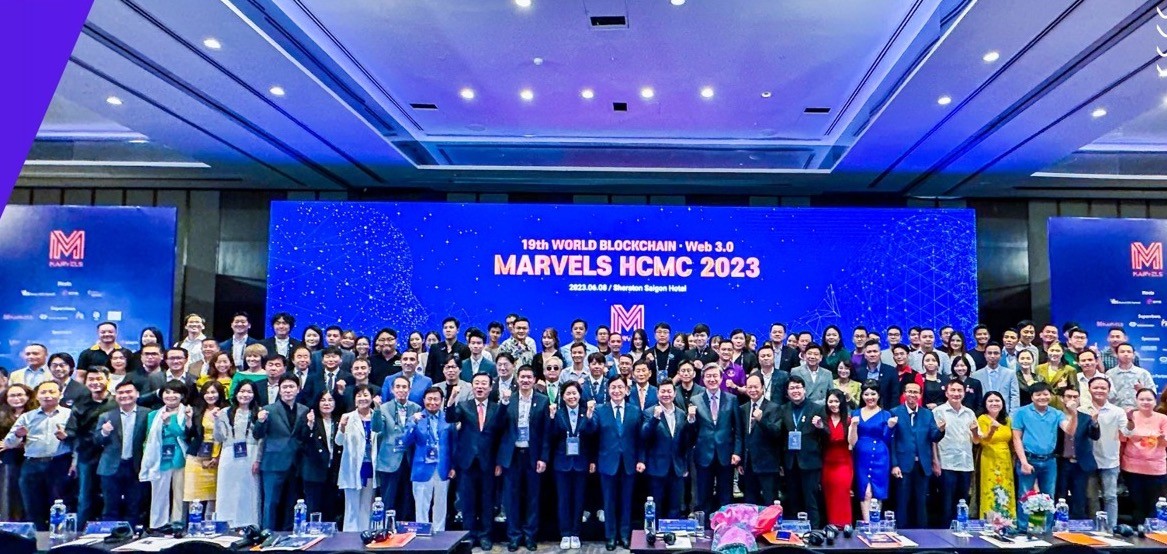 About 2000 pepple jointed the "World Blockchain Web 3.0 Marvels HCMC 2023" on June 8 in HCMC (Photo: Organizing Committee).
One of the key speakers at the event, Yang Hyang Ja, Member of the National Assembly of the Korean Government, Chairman of the Semiconductor Industry Committee of Korea, assessed Vietnam as a fast-receiving country of technology thanks to its young population with an average age of only 35.
One of the field that Korea and Vietnam can cooperate is developing the blockchain field in education. The two countries can also build a blockchain ecosystem with joint cooperation programs for Vietnamese and Korean businesses, which contribute to the development of blockchain management institutions and policies.
In Yang' speech, she highlighted that, in order to promote blockchain development, countries must have a suitable legal corridor to avoid paying the price of false testing.
Agreeing with Yang, a representative of the Vietnam Blockchain Association claimed that Vietnam is a market with a high level of Blockchain adoption, as well as the leading development of Blockchain technology. Currently, there are more than 10 Vietnamese creative startups with a market capitalization of over US $100 million and some Vietnamese "unicorn" start-ups has been spotted.
A blockchain is a distributed database or ledger shared among a computer network's nodes. Since Bitcoin's introduction in 2009, blockchain uses have exploded via the creation of various cryptocurrencies, decentralized finance (DeFi) applications, non-fungible tokens (NFTs), and smart contracts.
Blockchain unicorns refer to privately-held blockchain companies that have reached a valuation of US $1 billion or more. These companies are considered to be highly successful and have gained significant traction in the blockchain industry.
On the sidelines of the event, Mr. Truong Gia Bao - Chairman of DTS Group Digital Transformation Alliance, Chairman of (Non-fungible Token) NFT Vietnam Alliance - said that based on the latest indicators, Vietnam and Korea are leading countries in blockchain application in the world.
In particular, each year, Vietnam has 500-1,000 blockchain application startups. Vietnam also has a large team of programmers and is the world's top country in software exports. In Vietnam, Blockchain is widely applied in the fields of finance, agriculture (traceability), charity, education, and health - fields that require high transparency.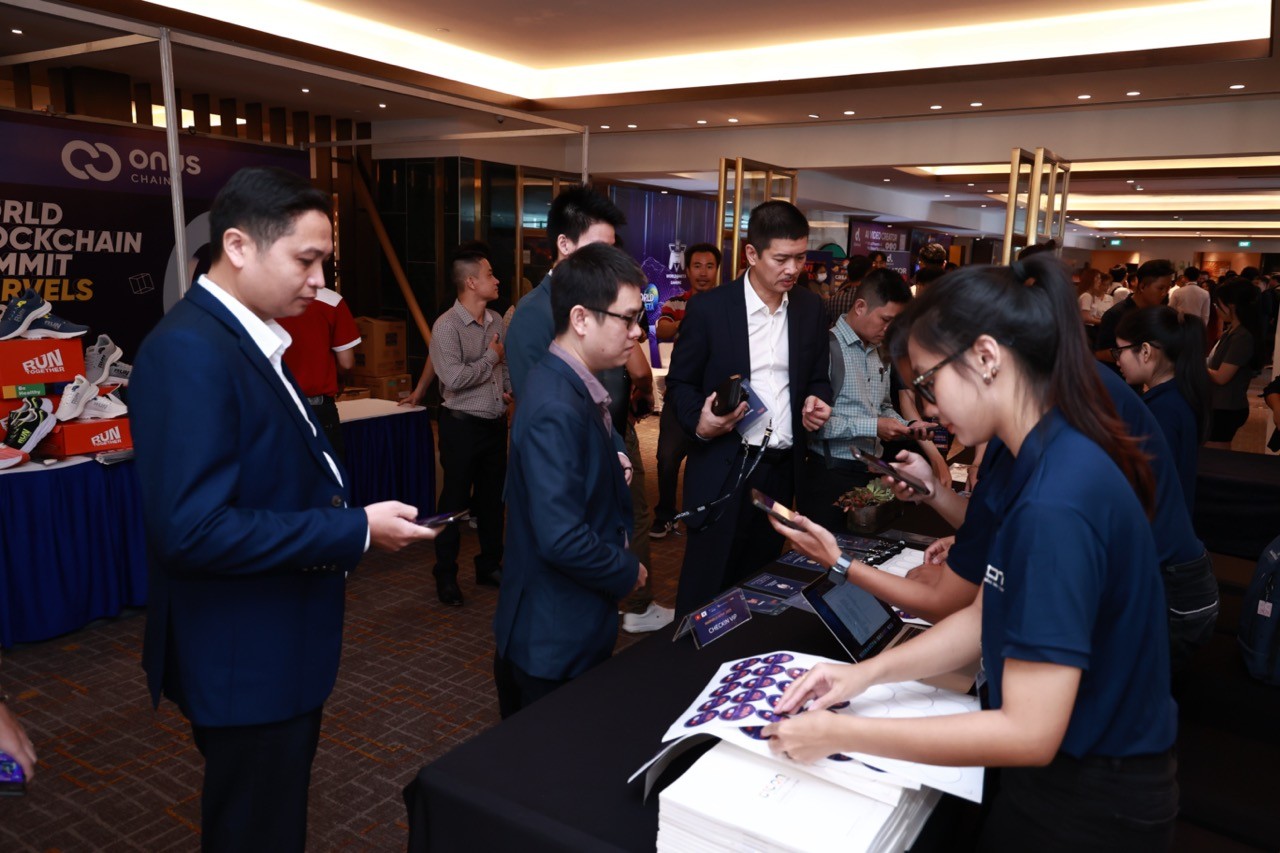 Many Vietnamese and Korean startups attended the event (Photo: Organizing Committee).
One of the applications of blockchain is digital currency. Many Vietnamese businesses can only establish their startups in this field if registering their businesses abroad, where digital currency is recognized as legal property.
"Blockchain is a new technology, so sustainability is still a big question. In 2022 and early 2023, many Blockchain corporations in the world have collapsed, so for now Vietnam is cautiously monitoring and updating solutions," said Truong Gia Bao.
NASA Astronaut Inspires Vietnamese Youth

Stories of flying, working, and living in space, scientific research to protect the earth were shared by former astronauts of the National Aeronautics and Space ...
Vietnam, Australia Boost Parliamentary Cooperation

Australian Ambassador to Vietnam Andrew Goledzinowski chaired a dinner with members of the Australia-Vietnam Parliamentary Friendship Group to encourage parliamentary cooperation between the two countries.