Son Heung Min Gives Credit to Teammates for Winning Against Vietnam
Son Heung Min shined with a goal and an assist in South Korea's victory over the Vietnamese team in a friendly match at Suwon Stadium (South Korea) on October 17.
"We definitely played a good match and it was a match that deserves praise. I want to give credit to my teammates more than to myself," said the Korean team captain.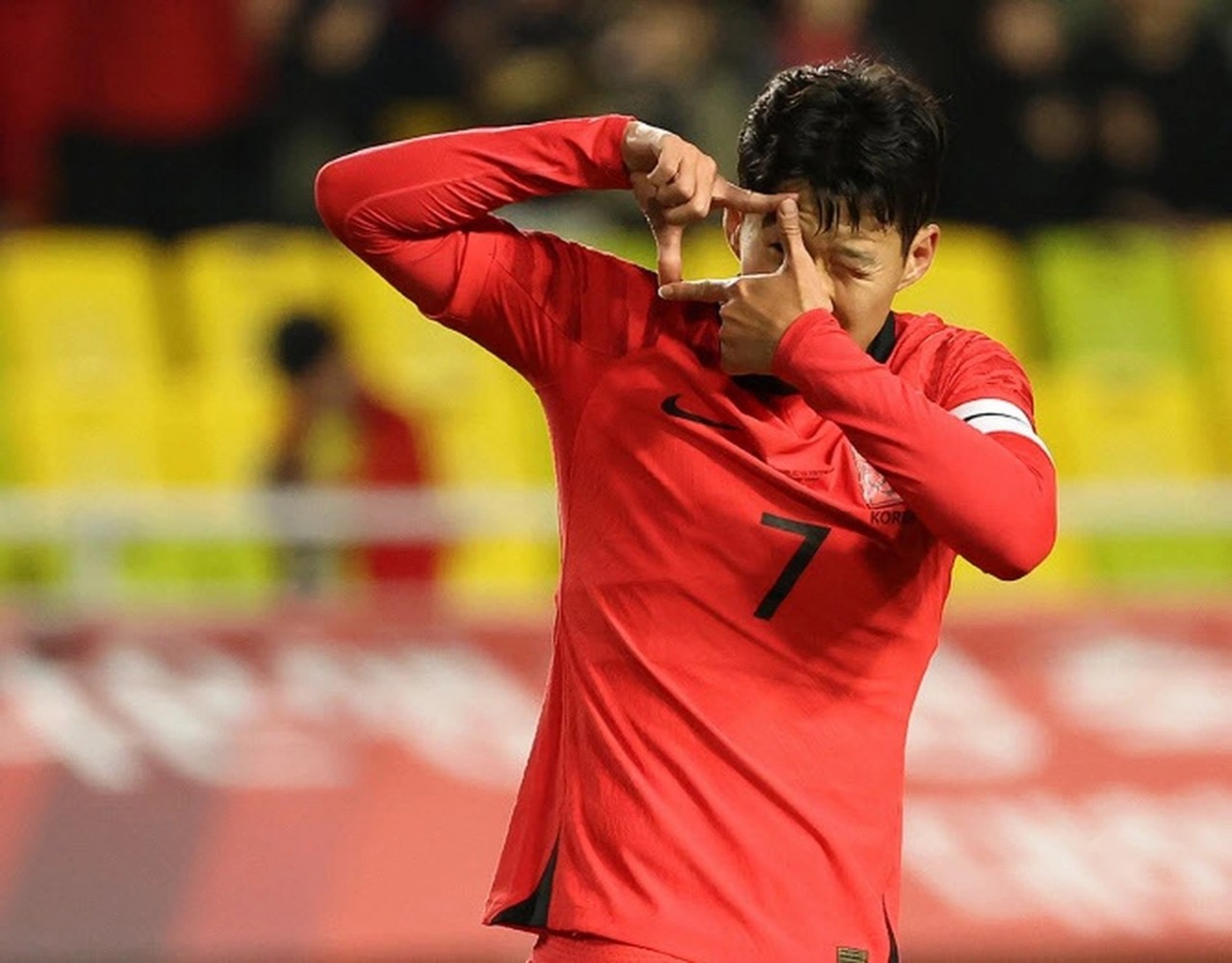 Son Heung Min celebrates his goal at the 61st minute (Photo: Yonhap).
Son Heung Min shined with a goal in the 61st minute and an assist for striker Lee Kang In to score in the 70th minute. The remaining 4 goals of South Korea were scored by Kim Min Jae (4th minute), Hwang Hee Chan (27th minute), defender Vo Minh Trong (own goal in 50th minute) and Jeong Woo Yeong (86th minute).
With this victory, South Korea head coach Klinsmann and his team had a series of 3 consecutive wins. Earlier this month, they won 4-0 against Tunisia in a friendly series in October.
Son Heung Min added that he and his team respected the opponent team from Southeast Asia.
"I have never underestimated the Vietnamese team and the most important thing is to always respect the opponent. We still missed many opportunities, but a good performance nonetheless," he said.
When asked about his physical condition before and after the match with the Vietnamese team, the Korean team captain shared that he almost could not participate in the match today.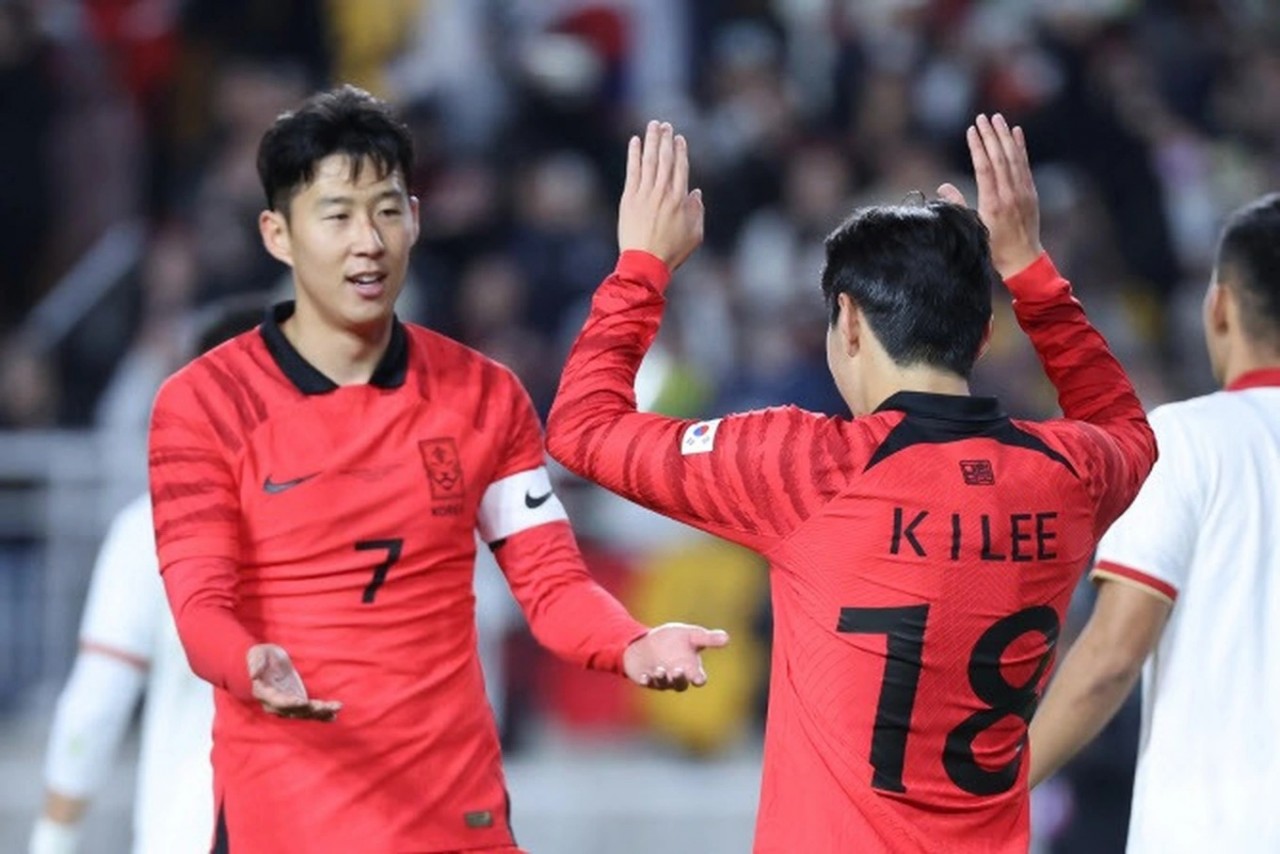 Son Heung Min (left) with teammate Lee Kang In (right) (Photo: Yonhap).
"Injuries are inevitable when you are a professional football player. I couldn't accept not playing in front of fans when I returned to Korea. I am grateful that coach Jurgen Klinsmann decided to let me play and the players respected me, even though my training time was limited," exclaimed Son Heung Min.
Finally, Son Heung Min said he felt much more confident after three consecutive victories.
"So far, I haven't had many victories with the Korean team, but I think my confidence has increased with these victories. Now, I will make sure to maintain a good atmosphere when we enter the actual matches," he said.