Vietnam Among Top Best Countries To Travel In Southeast Asia
The British Independent newspaper has ranked Vietnam in the list of the 7 best countries to visit in Southeast Asia.
April and September are the ideal time to touch down in Vietnam, with "less humidity and lower temperatures than at the peak of summer," it said.
It urged tourists to explore the well-preserved ancient town of Hoi An with its canals and centuries-old Chinese temples and French colonial buildings that remain intact.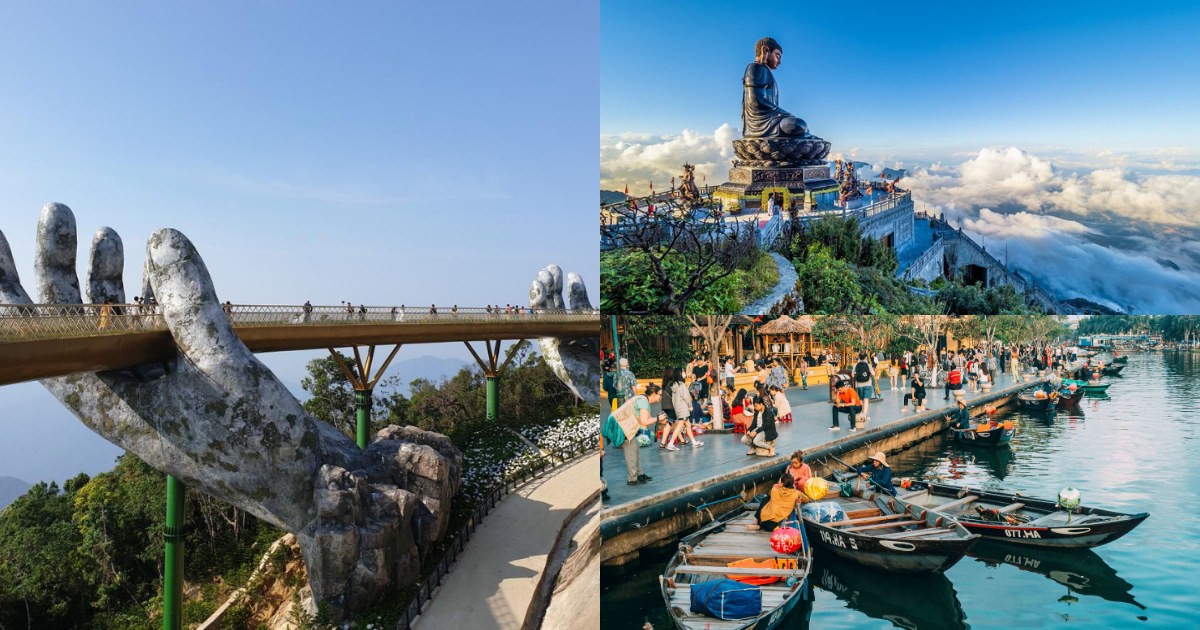 Photo: Klook
Ha Long, two hours by road from Hanoi, is famous for its cruise tours but has recently been overrun by tourists.
The beaches of Phu Quoc off the southern coast and Cham Islands near Hoi An "offer equal beauty in different settings."
Other natural attractions worth a visit include Son Doong Cave, the world's largest, in Quang Binh Province, the Marble Mountains in Da Nang, and the sand dunes at Mui Ne.
The others on the list are Thailand, Cambodia, Indonesia, Singapore, Malaysia, and the Philippines.
Southeast Asia is home to 11 countries, the others being Laos, Myanmar, East Timor, and Brunei.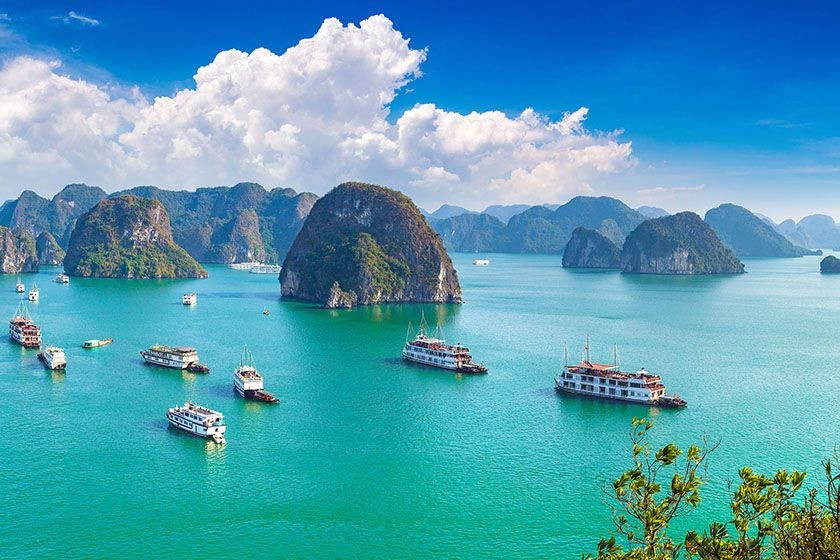 Photo: Shutterstock
The geographical region of Southeast Asia "is a melting pot of different religions, traditions, and cultures," and is home to some of the most incredible temples, palaces, and natural sights on the planet, the Independent said.
When it comes to moving abroad, expats seek the perfect work-life balance when considering where to live. They seek job security, a good salary, and unique opportunities to experience a culture so different from their own.
According to a recent survey, Vietnam's popularity as a favorite expatriate destination has soared in comparison to previous rankings, and there's no surprise.
In 2015, the country was ranked 35th in InterNation's Working Abroad index. In 2016, this gem in Southeast Asia has risen to 12th place. In 2019, Vietnam ranked the worth's tenth-best country for expats. Which is an impressive jump!
Breathtaking natural scenery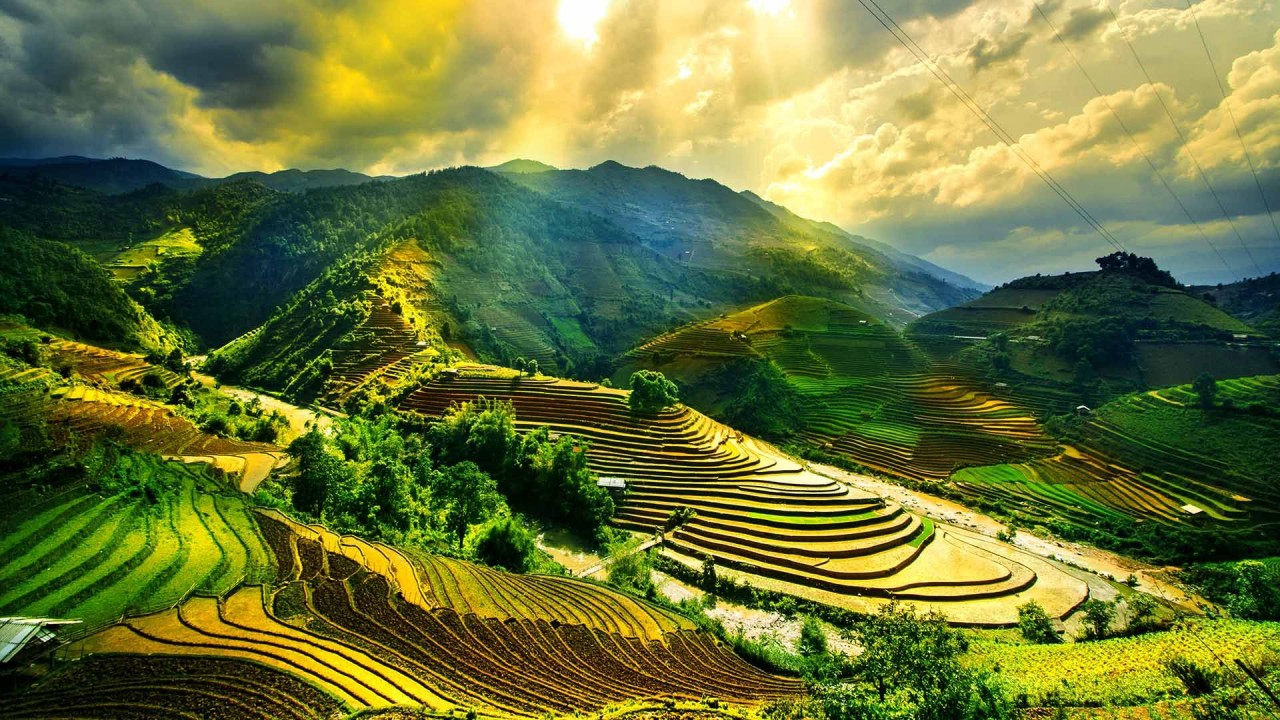 Photo: Rough Guides
From the old forest to the largest natural cave in the world, nature endows Vietnam with many beautiful scenes. According to Tripzilla, by traveling from the North to the South, visitors can see the world's top forests, rivers, waterfalls, and coastlines.
If you want to be immersed in nature, visitors should not ignore Phong Nha–Ke Bang National Park. This place includes a lot of massive cave systems along with underground water vessels, especially extremely large and unique stalactites. Tourists will be taken by people boats to visit these caves at an affordable price. Nui Chua National Park located on the east coast in South Central Vietnam is also well worth a visit. There are more than 600 species of plants and more than 200 species of animals waiting to be discovered here.
Suitable for outdoor activities
Photo: Lee Starnes
Not only possessing outstanding scenery, Vietnam also has perfect conditions for outdoor activities, from water sports to land-based pleasures such as kayaking or backpacking. Windy roads and beautiful scenery will leave you not disappointed.
There are many sunny days and stunning beaches in Vietnam. Vietnam boasts a lot of gorgeous beaches because of its extensive coastline, including Ha Long Bay in the north, which is a UNESCO World Natural Heritage site and includes a turquoise sea and limestone mountains. Numerous pristine islands, including Phu Quoc, which is half a national park and has lovely white sand beaches, are also worthwhile for visitors to explore.
You can spend at least three days visiting the Mekong Delta region, the river is considered the lifeline of the locals in Vietnam. The fertile soil allows the people here to harvest up to three rice crops a year. That's why there are so many vast fields to admire. In addition, this area also has the highlight of the Cai Rang floating market, where hundreds of boats are loaded with mangoes, sugarcane, and other foods – the goods traded on the river of the people here.
Diverse dishes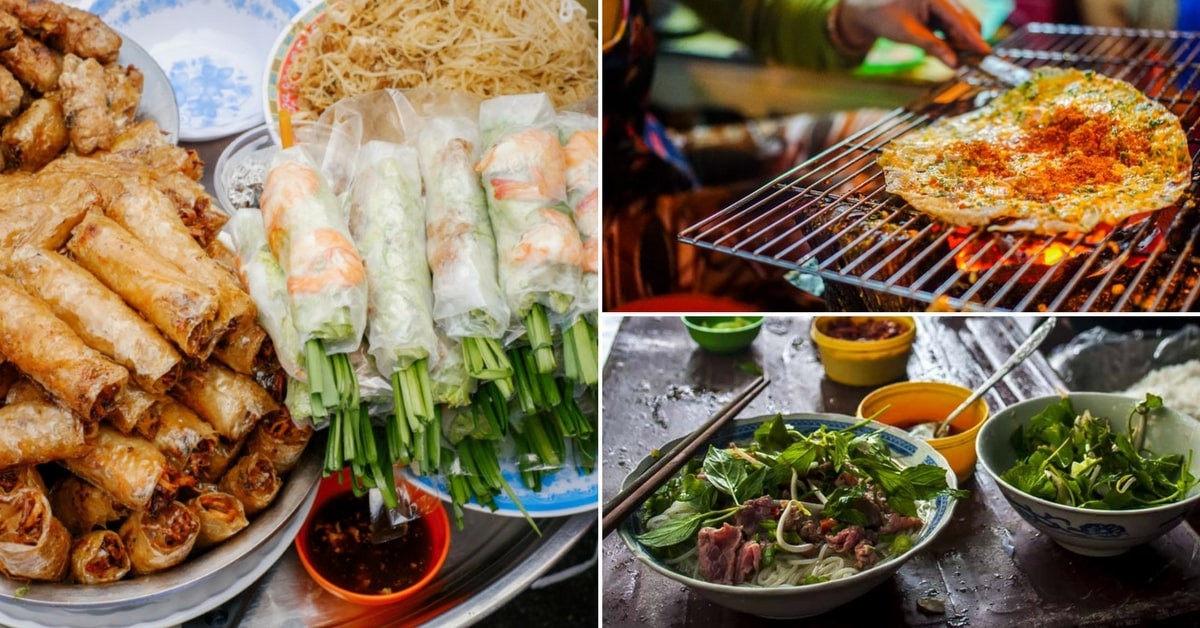 Photo: Klook
Vietnamese dishes are simple, but rich and delicate, making diners around the world fascinated. There's nothing better than being able to try the original versions of the dishes. Besides, visitors can try a variety of tropical fruits, from the familiar like mango and watermelon to the strange like rambutan and dragon fruit.
The German newspaper Stuttgarter Nachrichten recently published an article stating that Vietnam is one of the most beautiful countries in Asia. Accordingly, the first is good food. The article evaluates Vietnamese cuisine as the best in the world, in which fish and meat are the main dishes. Vegetarians also have a variety of options at restaurants. Especially for those who like to eat soup, it is worth it to come to Vietnam, because the "national dish" Pho is very special with noodles, meat, and vegetables. Besides, spring rolls, fried spring rolls, and bread are also excellent dishes.
Best time to travel to Vietnam
Vietnam is long and slender, with different regions subject to different weather conditions at any one time, which makes figuring out the best time to visit Vietnam somewhat tricky.
The country has a tropical monsoon climate. If you're visiting the south of the country the driest months tend to be between December and April, while the north of the country is typically driest in spring and autumn.
Within this broad weather picture are regional variations, with differences in altitude also key to varying temperatures. Whereas the south tends to have a year-round tropical climate, the north is considerably cooler in winter.