Vietnam And Iran To Hold Discussions Over Seized Oil Tanker
Vietnam will work to protect the legitimate and legal rights of the crew members aboard a tanker which was seized in the Gulf of Oman last month, said Vietnamese Vice Spokesperson Pham Thu Hang on Thursday.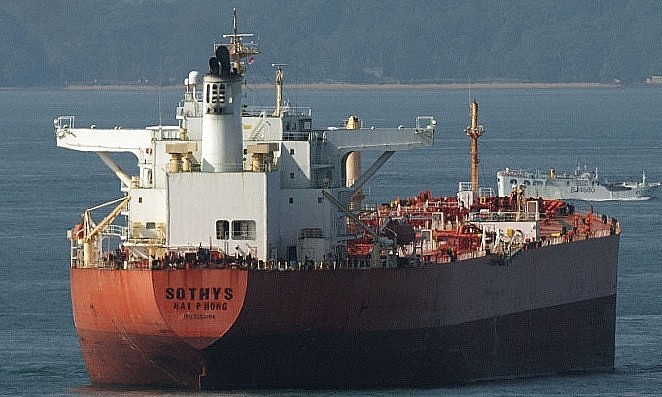 Vietnamese-flagged oil tanker MV Sothys off the coast of Singapore in May 2021. Photo courtesy of Fleetmon
At a regular press conference of the Vietnamese Ministry of Foreign Affairs on Thursday, Hang confirmed that Iran seized a Vietnam–flagged oil tanker last month and briefed about its status.
According to the AP news service, Iran's Revolutionary Guard troops on October 24 took control of the MV Southys, "a vessel that analysts suspect of trying to transfer sanctioned Iranian crude oil to Asia".
AP cited US officials' in saying that the US had "monitored the seizure, but ultimately didn't take action as the vessel sailed into Iranian waters".
Maritime data shows that the most recently registered owner of the Sothys is the Hanoi-based OPEC Petroleum Transport Company.
On October 27, the captain of the MV Southys, a Vietnamese-flagged oil tanker that was seized by Iran in the Gulf of Oman, told the Vietnamese embassy in Iran that all 26 Vietnamese crew members were being treated well and in "normal" health.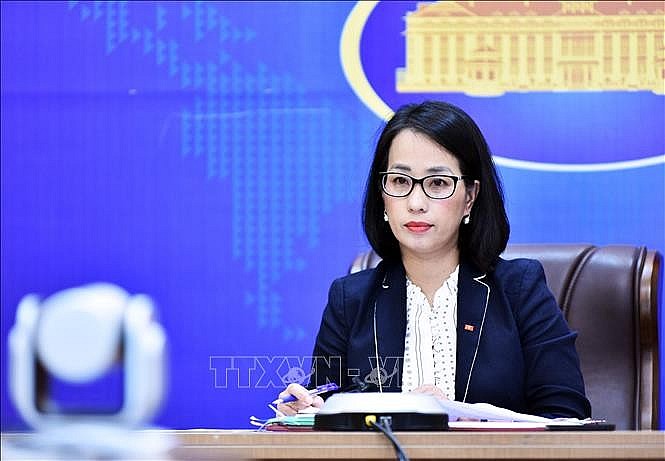 Vietnamese Vice Spokesperson Pham Thu Hang. Photo VNA
Hang said right after the presence of information over the tanker, the Ministry of Foreign Affairs has contacted the Iranian embassy in Hanoi, while the Vietnamese embassy in Iran reached the country's authority to discuss the fate of it.
Its delegation in Iran is also working with Iranian authorities to verify information and resolve the matter while ensuring safety and humanitarian treatment of Vietnamese nationals.
The ministry has contacted Vietnam's Ministry of Transport to identify the crew members, requesting that the vessel's owner acts to secure the rights of Vietnamese workers abroad, VnExpress reported.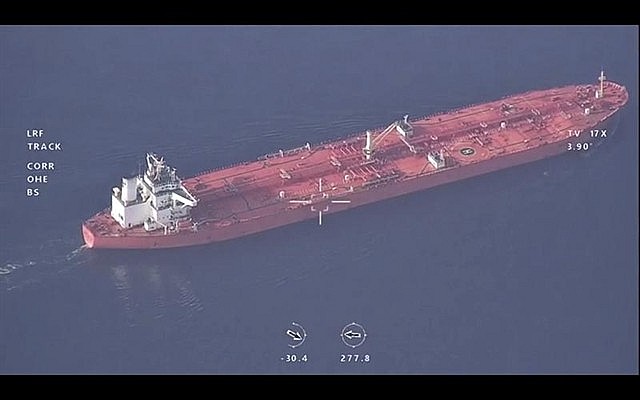 A frame grab from a video released by Iran's paramilitary Revolutionary Guard on Wednesday, November 3, 2021, shows the seized Vietnamese-flagged oil tanker in the Gulf of Oman. Photo from the Iranian Revolutionary Guard
Hang affirmed that the foreign ministry and the Vietnamese Embassy in Iran will keep a close watch on the situation and hold regular working sessions with competent agencies of Iran to quickly address the incident in line with legal regulations, according to Vietnam News Agency.
"We will enact necessary measures to safeguard the rights and interests of Vietnamese nationals," she said.
The Pentagon on Wednesday rejected claims by Iran's Revolutionary Guards that they thwarted an attempt by the United States to detain a tanker carrying the Islamic Republic's oil in the Sea of Oman, cited Reuters.
American officials said Iranian forces had actually seized a Vietnamese-flagged oil tanker, MV Southys, and US naval forces were just monitoring the situation.