Vietnam Attempts to Provide Best Care For Over 2,000 Covid Orphans Nationwide
Ministry of Labour, Invalids, and Social Affairs and localities are striving to support children who lost parents due to the pandemic.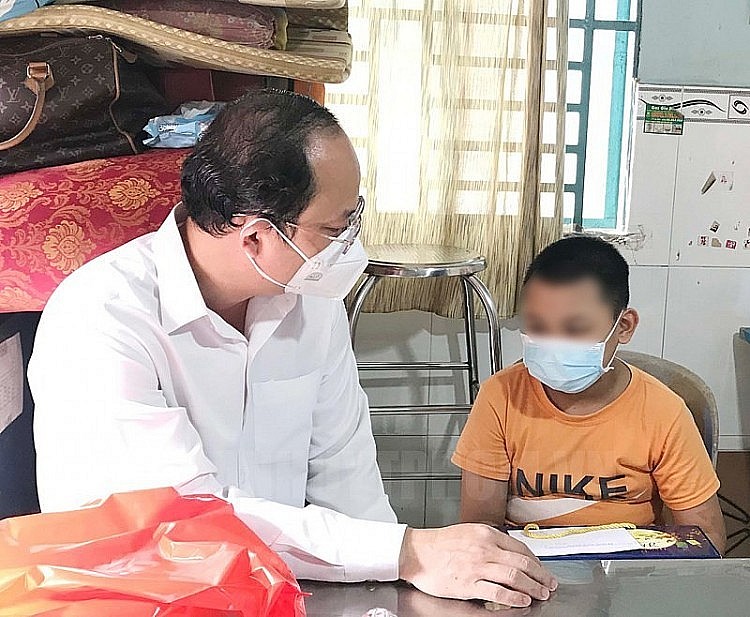 Leaders of the Ho Chi Minh City Party Committee visit orphans whose parents died of coronavirus.. (Photo: hcmcpv.org.vn)
According to the Department of Children Affairs (Ministry of Labour, Invalids and Social Affairs), as of Oct. 11, more than 2,000 children and adolescents have lost both or one of their parents, or caregivers due to the pandemic. Ho Chi Minh City alone has more than 1,500 Covid orphans.
The ministry has consulted the government to issue policies to support people affected by Covid-19, including children and pregnant women. The ministry has also issued a policy to support orphaned children and babies of Covid-infected mothers.
The National Fund For Vietnamese Children under the Ministry of Labour, Invalids, and Social Affairs has coordinated with 27 provinces and cities to support VND 7.26 billion (US$ 315.652) for 1,427 Covid orphans. Each of them receives VND 5 million (US$ 217). The fund also supported 128 infants born by pregnant women infected with coronavirus-19. Each infant receives VND 1.0000 (US$ 43,5).
Regarding care for Covid orphans, a representative of the Department of Children Affairs said that the pandemic had posed difficulties for all people. Children are negatively affected in many aspects. Orphans not only face immediate loss but also long-term difficulties because of the lack of parental care and love.
In terms of the children's rights approach, children receive the best care from families with their parents and relatives. Unlike adults, children have a very special right of living in a family environment, the only place where they can grow to the fullest.
In case children lose their family environment, which means losing both parents or cannot live with their parents, it is necessary to provide them with an alternative family, which can be their remaining relatives or an adopted family. Raising orphans in concentrated facilities such as social protection institutes, boarding schools are only chosen when they cannot find a family environment.
International organizations such as the United Nations Committee on the Rights of the Child, the United Nations Children's Fund, and other organizations working for children's rights all emphasize that child-centered care should be the last option.
According to Decree 20/2021/ND-CP, each orphan who loses both parents and is under 4 years old will receive a subsidy of more than VND 900,000 (nearly US$ 40) per month. Children over 4 years old are granted a subsidy of VND 540,000 (US$ 23,5) per month.
Minister of Labour, Invalids and Social Affairs Dao Ngoc Dung has recently signed a decision to gift VND 2 million (US$ 87) for each child who has lost both parents or those who lost one parent and live in difficult circumstances. This money is provided by the National Fund For Vietnamese Children.
Ho Chi Minh City and other localities are making a list of Covid orphans who need support. Though all social support is welcome, there is a need for coordination from the local government so that those support does not overlap or is unevenly distributed. Orphans need to be quickly contacted by experts in psychology to minimize the negative effects of their parents' deaths.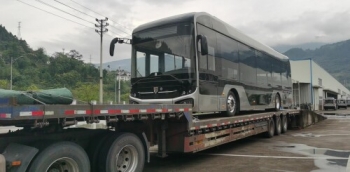 Economy
Ev Dynamics (Holdings) Limited is a pioneer and a prominent player in China's new energy commercial vehicles market, as well as a whole-vehicle manufacturer of specialty passenger vehicles and new energy passenger vehicles.