Vietnam Attends Eurosatory 2022 Defence Exhibition
A Vietnam's delegation has attended an international defence-security exhibition in France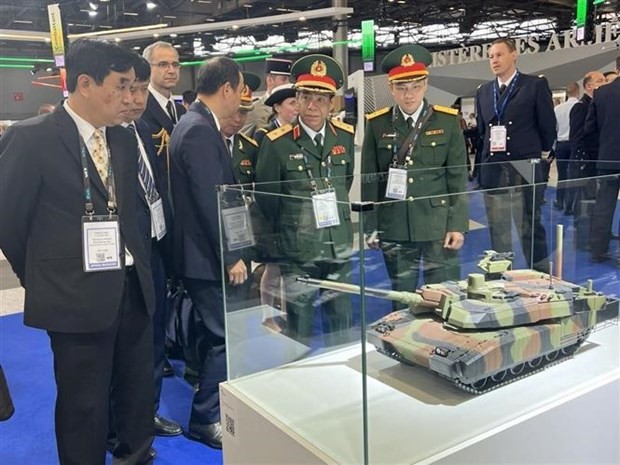 Delegation of the Vietnamese Ministry of National Defense visits the EUROSATORY Army Weapons Exhibition. Photo: VNA
A Vietnamese delegation led by Deputy Chief of the General Staff of the Vietnam People's Army (VPA) Lieut. Gen. Nguyen Van Nghia this week attended EUROSATORY, the world's leading land and airland defence and security exhibition which currently takes place in Villepinte/Paris on June 13-17, VNA reported.
Eurosatory is one of the largest arms exhibitions in the world that is held every two years in Paris-Nord Villepinte Exhibition Centre, Paris, France. This year's event attracts 160 countries and leading defence firms across the world.
The 2022 exhibition presented products and services in the following main areas: Ground, aerial and naval vehicles, aircraft & boats; infrastructure protection; sub-assemblies for ground, aerial and naval vehicles; logistics for operations and installations; weapons and ammunition; medical and emergency; communication and information systems; field preparation – Explosive ordnance disposal; detection, localisation, acquisition and deception; research, design and production materials; training and simulation; disaster, business continuity and homeland security; personal equipment, services.
Participating in the delegation were also leaders of a number of functional agencies and units of the Ministry of National Defense. Photo: VNA
The Vietnamese Ministry of Defence has sent delegations to most of the exhibitions of this kind since 1998 in order to update new technologies, scientific and technical advances, equipment development trends of the armies other countries, and seek cooperation opportunities.
The Vietnamese delegation participated in the official opening ceremony on June 13 before visiting several stands and holding bilateral talks with defense enterprises of the host country and some other countries.
In the framework of the working tour, they also had meetings with Lieutenant General Thierry Marchand, Head of the Directorate of Security and Defense Cooperation under the French Ministry of Foreign Affairs; Brigadier General Geoffroy de Larouziere, Deputy Chief of French Army Staff in charge of foreign relations; and Brigadier General Caroline Salahun, Deputy Head of the Directorate of International Cooperation in Asia-Pacific under the Directorate General of Armaments of France, according to PANO.
During these meetings, the two sides agreed that the defense cooperation between Vietnam and France has been paid due attention to and promoted by the two countries' leaders and reaped remarkable outcomes.
They pledged to further foster the bilateral defence in an effective and substantive manner, focusing on the fields of training, military medicine and UN peacekeeping.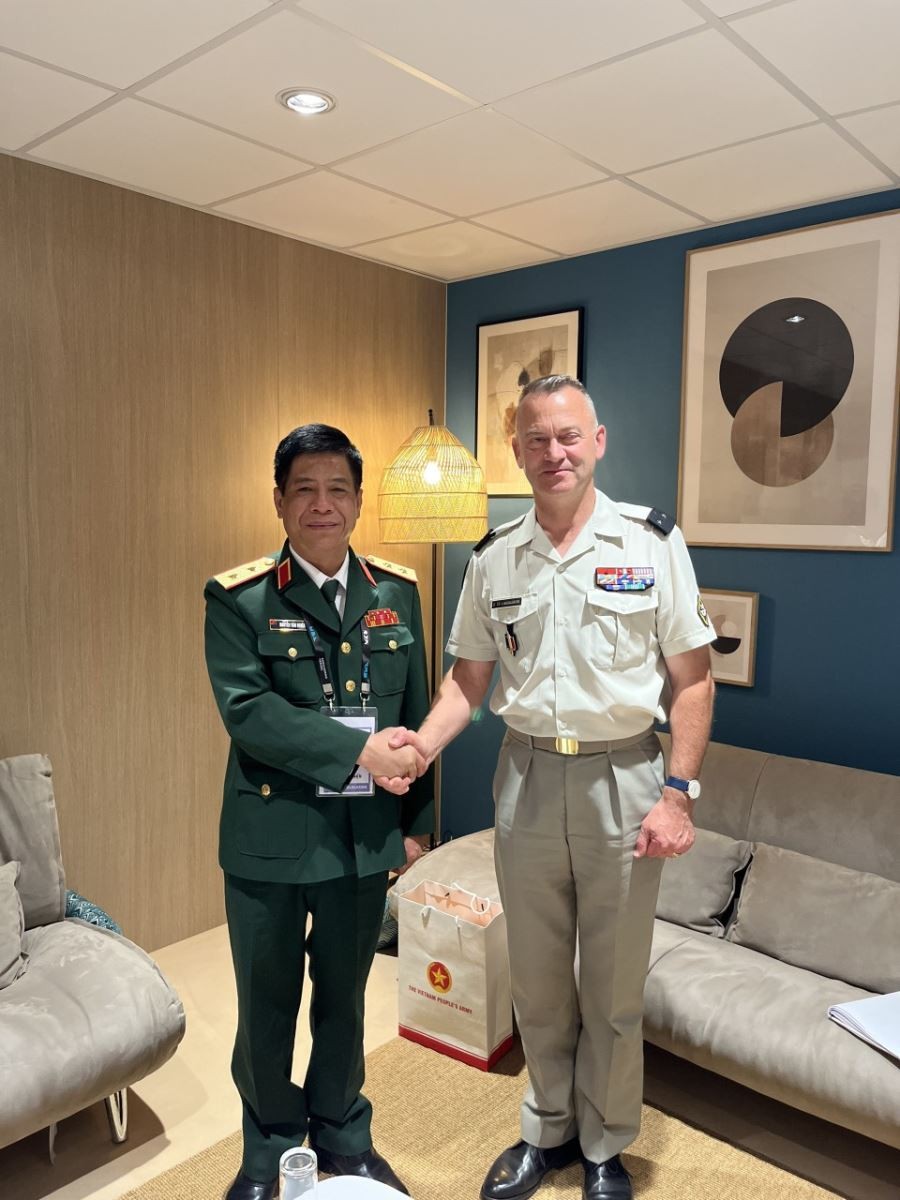 Lieutenant General Nguyen Van Nghia met with Brigadier General Geoffroy de Larouziere, Deputy Chief of French Army Staff in charge of foreign relations. Photo: VNA
On the occasion, Lieut. Gen. Nghia invited representatives from the French Ministry of Armed Forces, and defence businesses of France to join the first Vietnam International Defence Expo 2022 which is scheduled to take place in December this year.
The expo, which is hosted by Vietnamese Defence Ministry, will showcase means of warfare, state-of-the-art technologies and equipment serving the different military forces.
It is expected to be the place for leading suppliers of defence equipment and services in the world to meet, exchange and evaluate products, technologies and introduce new defence and security solutions for Vietnam and regional countries as well.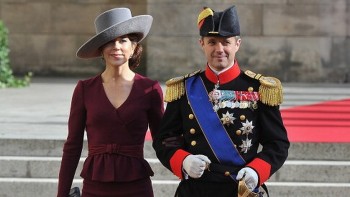 Friendship
Denmark's Crown Prince and Crown Princess will visit Vietnam to celebrate 50 years of diplomatic relations and promote green solutions.