Vietnam-Australia Cooperation Ensure Water Security Amid Covid-19
According to leading experts in the water industry in Vietnam and Australia, ensuring water security and water supply safety is of particular importance when climate change and the Covid-19 pandemic have been threatening the economic and social development of many countries.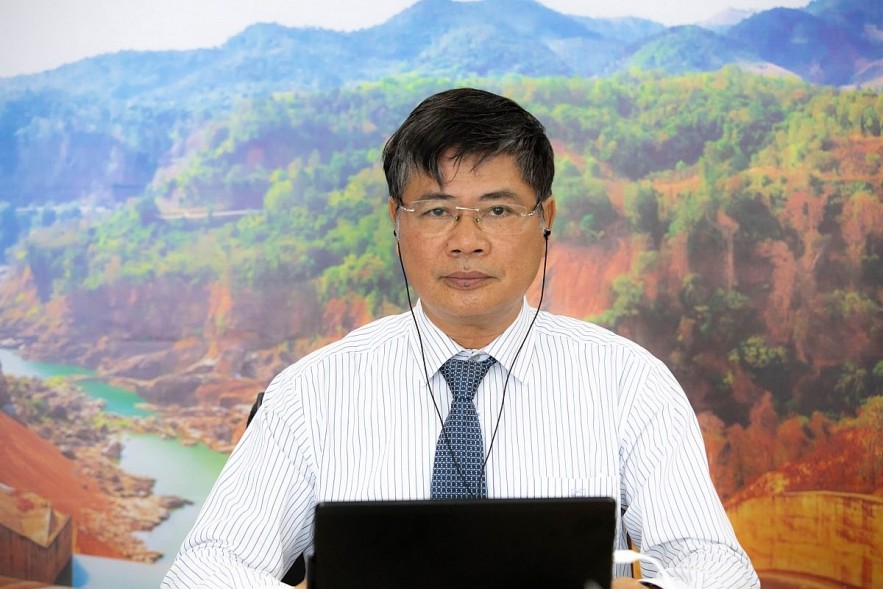 Nguyen Ngoc Diep, President of Vietnam Water Supply and Sewerage Association speaking at the session. Photo: VOV
At the online session "Water Resilience Planning" on September 15 - one of the 5 forums of the Vietnam-Australia Water Week 2021, President of the Vietnam Water Supply and Sewerage Association (VWSA) Nguyen Ngoc Diep said that the Covid-19 pandemic had a serious impact on the economy of Vietnam, which is one of the five countries most affected by climate change, causing drought and saltwater intrusion in the Mekong Delta.
"The Covid-19 pandemic and climate change are great challenges in Vietnam for the security and safety of water supply - an essential service to ensure people's welfare needs in all circumstances," Diep said.
The pandemic has caused a sharp decrease in the input materials and output markets of Vietnamese water enterprises, resulting in the cost of maintaining operations becoming a burden and businesses having to reduce some activities in major provinces and cities.
Regarding climate change, water security in Vietnam as well as in Australia is affected as floods and droughts become more severe. According to Abhinav Goyal, director at PwC Vietnam-Capital Projects & Infrastructure, Vietnam will face significant water pressure in the dry season in the coming decades. Vietnam needs to learn from international practices on water management policies to optimize water allocation and improve the sustainability of water resources.
"Vietnam has made progress in establishing a broad policy environment for water management, but the premise for the most economically efficient water allocation has not received due attention," said Goyal at the session. He also proposed a specific action plan for Vietnam towards water-based growth.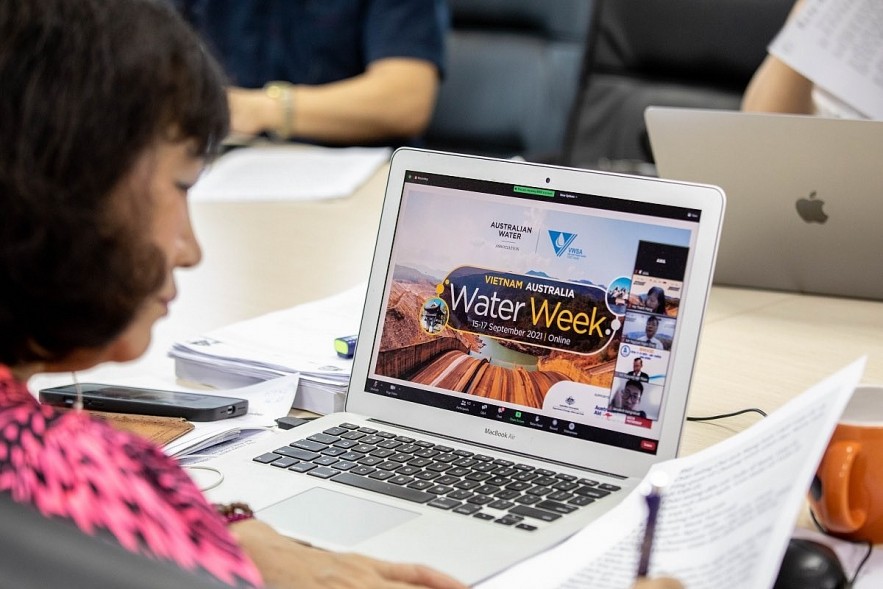 Delegates attend online session of Vietnam-Australia Water Week 2021. Photo: VOV
In Australia, the pandemic has also affected all water service providers, from water supply and sanitation to wastewater and irrigation, and has deepened inequalities in access to water.
On the same day, September 15, at the Emerging Water Leaders Forum, young officials shared the challenges of mechanisms, policies and techniques facing the water industry in some Southeast Asian countries, Nepal and Australia, as well as propose solutions and cooperation opportunities in the future.
Due to the impact of the Covid-19 pandemic, five forums under the Vietnam-Australia Water Week, originally scheduled to be held in Hanoi, have been transformed into online forums.
In parallel with the Vietnam-Australia Water Week 2021, the Online Trade Show has the participation of nearly 40 Australian and Vietnamese businesses. The exhibition showcases the latest innovations in water supply and drainage technology, water quality monitoring as well as advanced methods in asset management and water loss prevention.
On the online platform, exhibition visitors can meet and chat directly with exhibitors to learn about products and services as well as explore business opportunities. These meetings are assisted by interpreters.
Vietnam AI Talent To Partner With Australia

The Ministry of Science and Technology (MoST) is encouraging individuals and organizations working in artificial intelligence to join an AI network between Vietnam and Australia.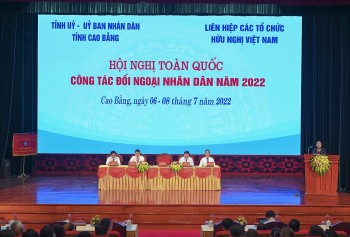 Friendship
During the event, many important issues will be discussed, and constructive suggestions and solutions will be provided to promote more effective people-to-people diplomacy operations.