Vietnam-Bulgaria diplomatic relations marked in Vinh Phuc
Vinh Phuc Union of Friendship Organizations and the provincial Vietnam – Bulgaria Friendship Association on June 8 held a ceremony to mark the 70th anniversary of Vietnam-Bulgaria diplomatic ties (February 8, 1950-2020).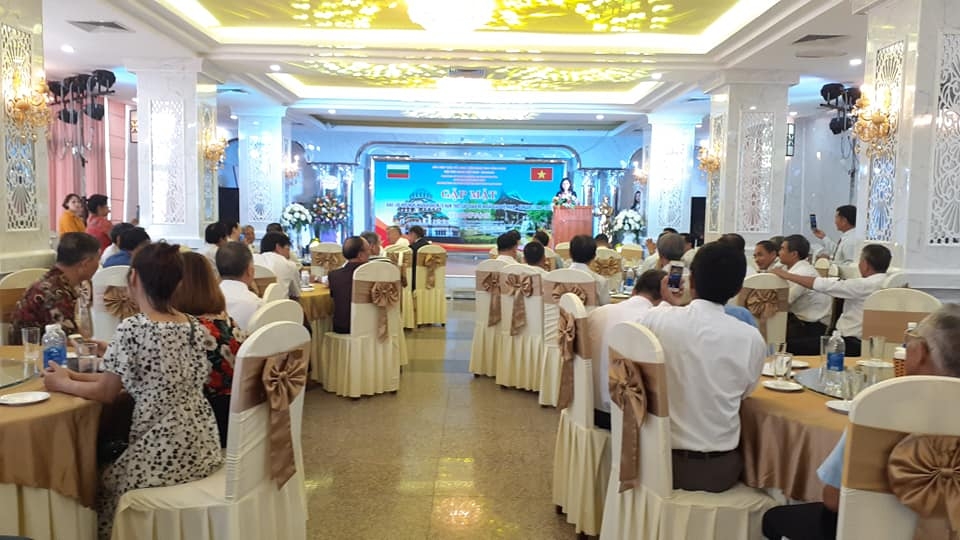 At the event. Photo: Vinh Phuc Union of Friendship Organizations
Bulgaria was among the first countries to recognise Vietnam's independence. Ever since our relationship has been carefully cultivated and many of our leaders, starting with the historic visit of President Ho Chi Minh to Bulgaria in August 1957, and two countries have worked to build a co-operation of value and purpose.
During the 1980s, Bulgaria provided scholarships for Vietnamese students and PhD candidates, and for technical vocational education. By the late 80s, over 30,000 Vietnamese citizens had received higher or professional education in Bulgaria.
Bulgaria was also among the pivotal foreign contributors to introduce information technology and computer sciences to Vietnam, again in the 1980s, supplying computers to youth associations and organising training courses in programming, programming languages and computing.
Up to now, Vietnam has more than 1,000 people living and working in Bulgaria, while Bulgaria has nine investment projects in Vietnam with total registered capital of USD 31 million.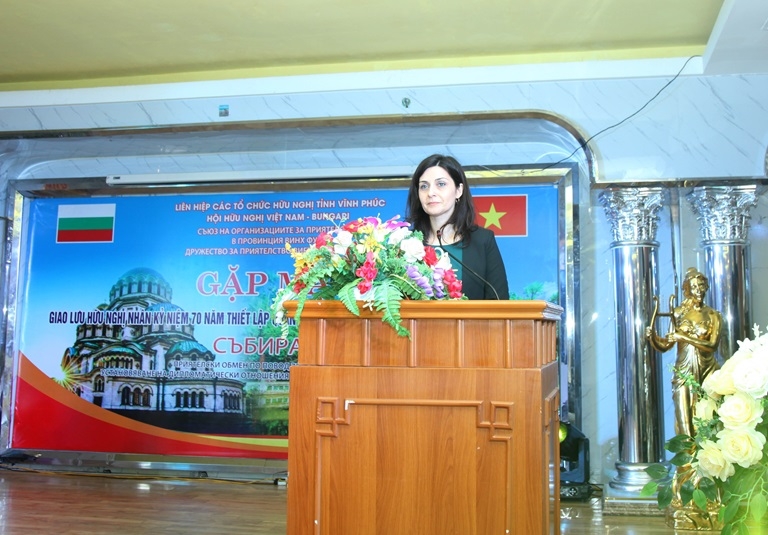 Bulgarian Ambassador to Vietnam Marinela Petkova. Photo: Duong Chung
Bulgaria currently ranks 66th among 132 countries and territories investing in Vietnam. Import-export turnover between the two countries increased from USD 86.1 million in 2010 to USD 108.16 million in 2019. In Vinh Phuc's Vietnam-Bulgaria Friendship Association was established in 2008 and so far has about 200 members.
Speaking at the ceremony, Bulgarian Ambassador to Vietnam Marinela Petkova stressed that Vietnam is a priority partner for Bulgaria in Southeast Asia.
Petkova thanked the provincial Union of Friendship Organizations and the Friendship Association for organizing a commemorative meeting, expressed her hope that the Association will continue exchange activities to strengthen the friendship and develop cooperative relations between the two countries and two peoples in various fields.
Earlier, Ambassador Petkova had a meeting with Tran Van Vinh, Deputy Standing Secretary of the Provincial Party Committee, Chairman of the Provincial People's Council.
During the meeting, Vinh voiced his hope that the Embassy will facilitate act a bridge for Vinh Phuc to be twinned with a locality of Bulgaria in order to strengthen bilateral relations in the future.
Apart from a general introduction about the socio-economic development of the province in the past years, Vinh also informed the diplomat about activities to further bilateral relations between both countries, namely the Bulgaria Rose Festival in Vinh Phuc in 2020 and the following years.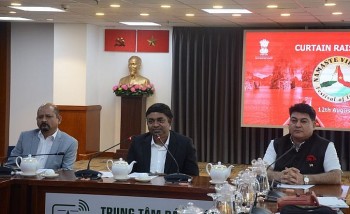 Handbook
The First Namaste Vietnam Fest will be held to mark 75 years of Indian Independence and the 50th anniversary of the establishment of Vietnam-India diplomatic ties (1972 – 2022).