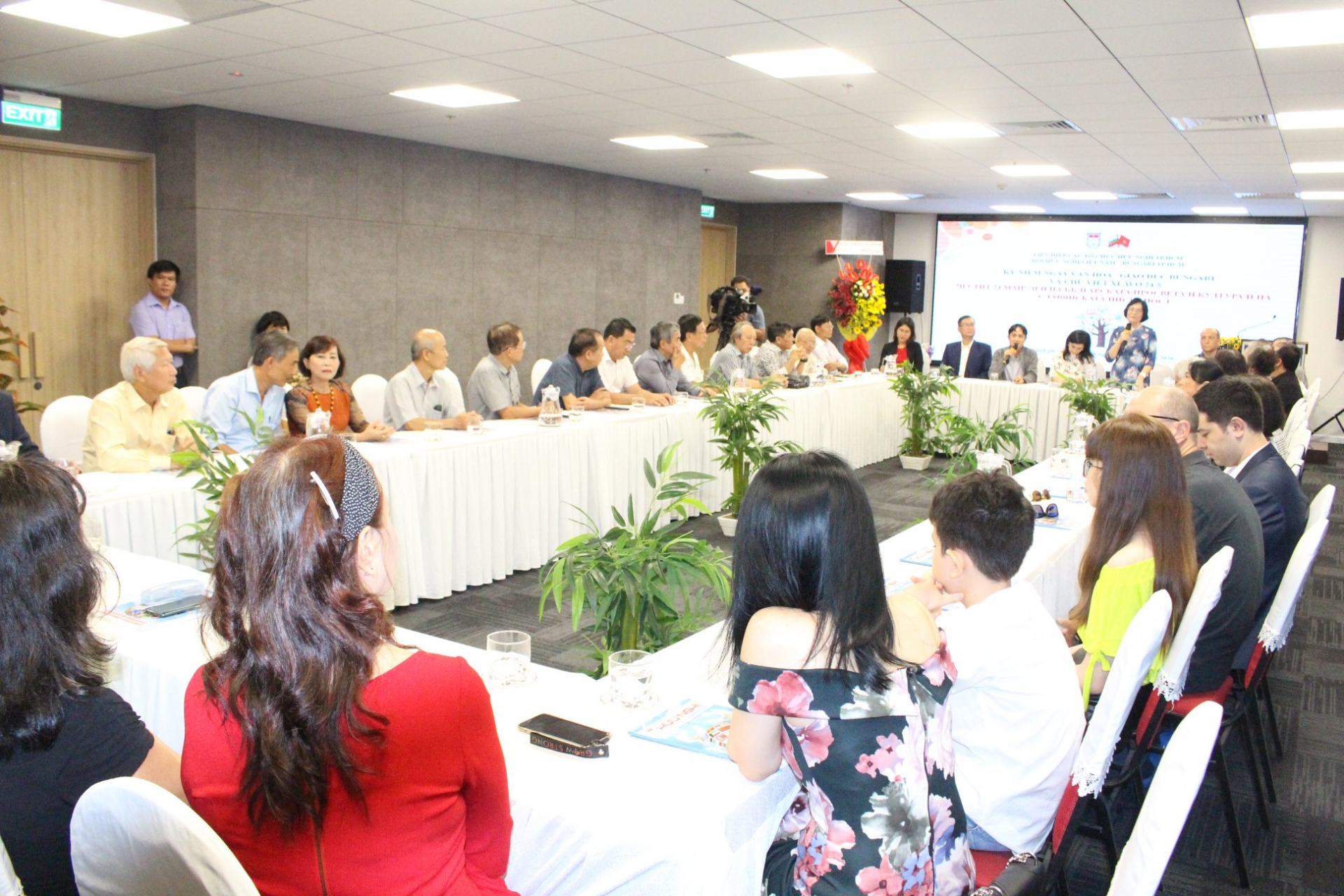 At the event. Photos: HUFO
The HUFO and the city's Vietnam – Bulgaria Friendship Association on May 24 held a ceremony to celebrate the Education, Culture and Slavonic Literature Day, a national holiday celebrating Bulgarian culture and literature as well as the alphabet.
Speaking at the event, HUFO Chairman Vuong Duc Hoang Quan congratulated the Bulgarian people on the occasion that honours the Kyril and Mephodi brothers who invented the first Slavonic letters, adding that the birth of Slavonic alphabet has promoted cultural development in Eastern Europe, contributing to the civilisation of Europe. Over 250 million people worldwide are using the Slavonic alphabet.
As Vietnam and Bulgaria are fighting COVID-19, the HUFO sends VND 100 million (USD 4.299) raised by the city's Vietnam-Bulgaria Friendship Association to the Bulgarian people to help them combat the pandemic and restore socio-economic activities soon.
For her part, Bulgarian Ambassador to Vietnam Marinela Petkova said the day is a great festival of Bulgaria, marking its cultural development by preserving cultural and historic events via its alphabet.
The Bulgarian Ambassador said the annual event contributes to friendship and cooperation between the people of Vietnam and Bulgaria.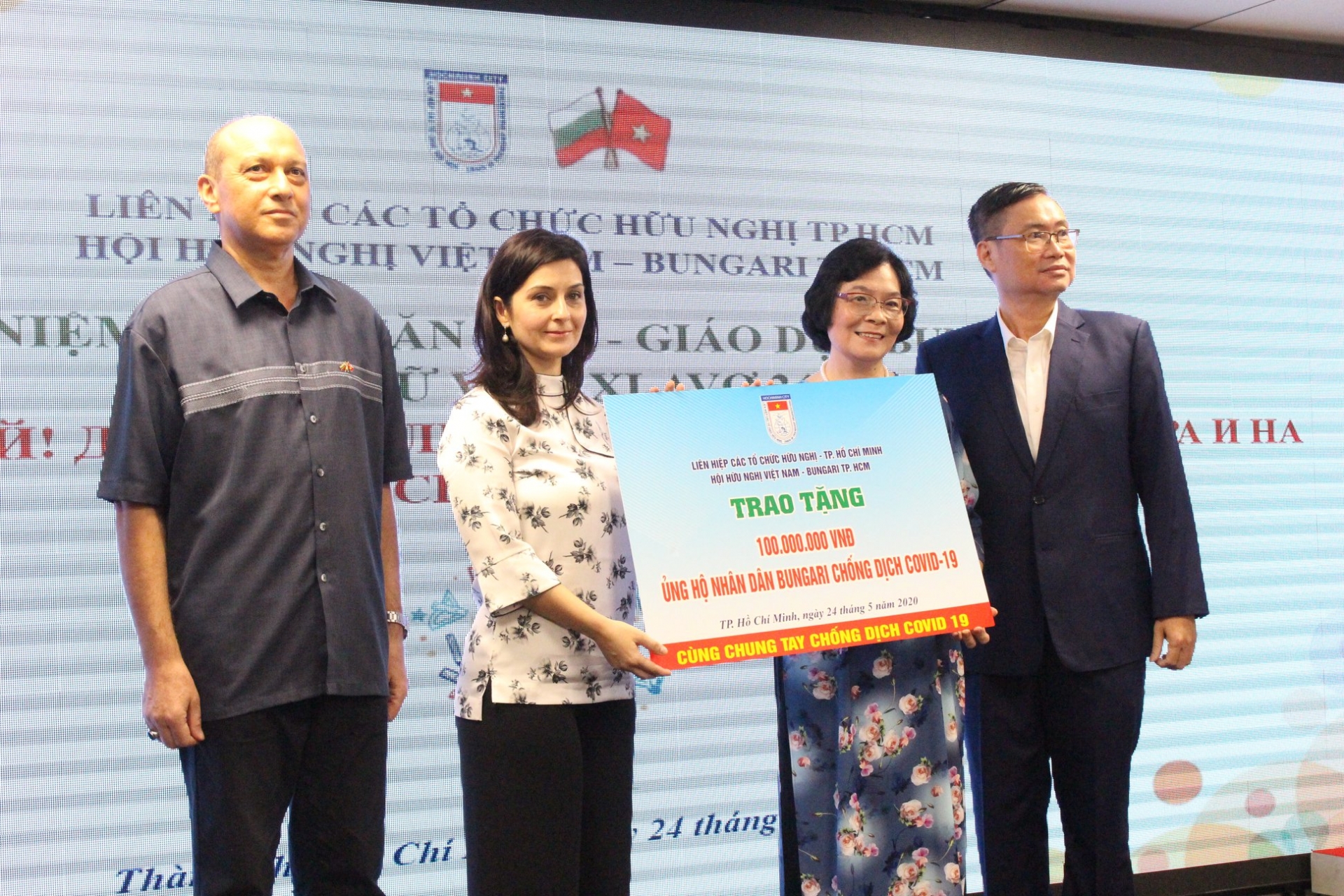 A sum of money raised by the HCM city's Vietnam-Bulgaria Friendship Association presented to Bulgarian Ambassador to Vietnam Marinela Petkova.
According to her, the relationship between Bulgaria and Vietnam has been increasingly strengthened in the fields of politics, economy, education, tourism, culture, sports, etc. The potential in economic fields between the two countries is very large. Bulgaria highly appreciates Vietnam's economic development achievements in recent years.
Petkova believes that the two sides continue to make contributions to the bilateral cooperation between Bulgaria and Vietnam.
She added the gift presented by HUFO to the Bulgarian people reflects the friendship and solidarity between the two countries' people amid difficult times.
Following the event, Quan and Petkova co-chaired a seminar on Vietnam – Bulgaria educational cooperation in the new period, and looked into measures to further improve the efficiency of scholarships provided by the Bulgarian Government for Vietnam.
This is not the first time that the HUFO and its friendship associations have channeled contributions for COVID-19 fight both inside and outside Vietnam.
Last month, the HUFO has already presented face masks and antiseptic solution to Malaysia's Consulate General, Thai Consulate General and French Consulate General in the city./.
Hannah Nguyen